HOW TO | 5 ways to winterize your bedroom
08 JUN
Winter is here and we are all spending a bit more time inside. The bedroom suddenly seems more inviting than ever. It's the perfect time to crawl under the covers, get real snug and dig into a good book or some Netflix. Making your bedroom winter-ready doesn't have to be overly complicated or costly. We put together a list of our top 5 ways to make your bedroom extra cozy in time for winter.
1. Add some plants.
Seeing as we are inside more and all the windows are closed to keep the warmth in, adding plants to your bedroom is an excellent way of not only making it inviting and pretty, it is also a great way to get some fresh air into your bedroom. There are several health benefits that are associated with keeping plants inside. Among other things plants help clean the air, they can deter illness, they help you focus and they can assist in healing. So get some greenery going.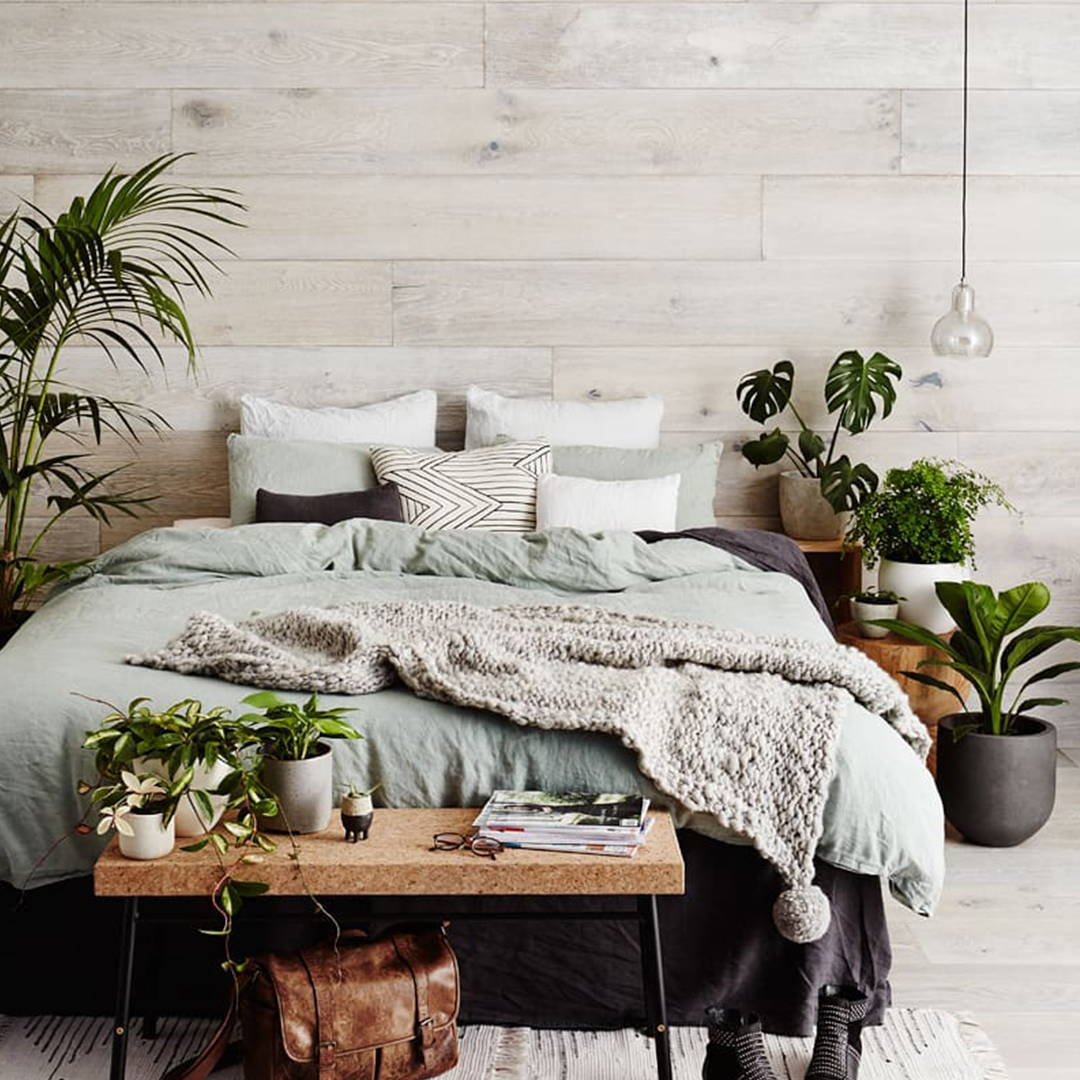 2. Layer up.
Layers are perfect not only to keep you nice and toasty during the colder nights but it also adds beautiful volume and depth to your bed. We all know how important a good night's sleep is for our health, wellbeing and productivity, but getting that precious rest and really disconnecting from all stressors in our lives starts with a really soothing and calming sleep environment. Making your bed cozy and inviting is the first step. For this look we love our Winter Olive Set, Olive mixed with Indigo Stripe and Smoke Grey.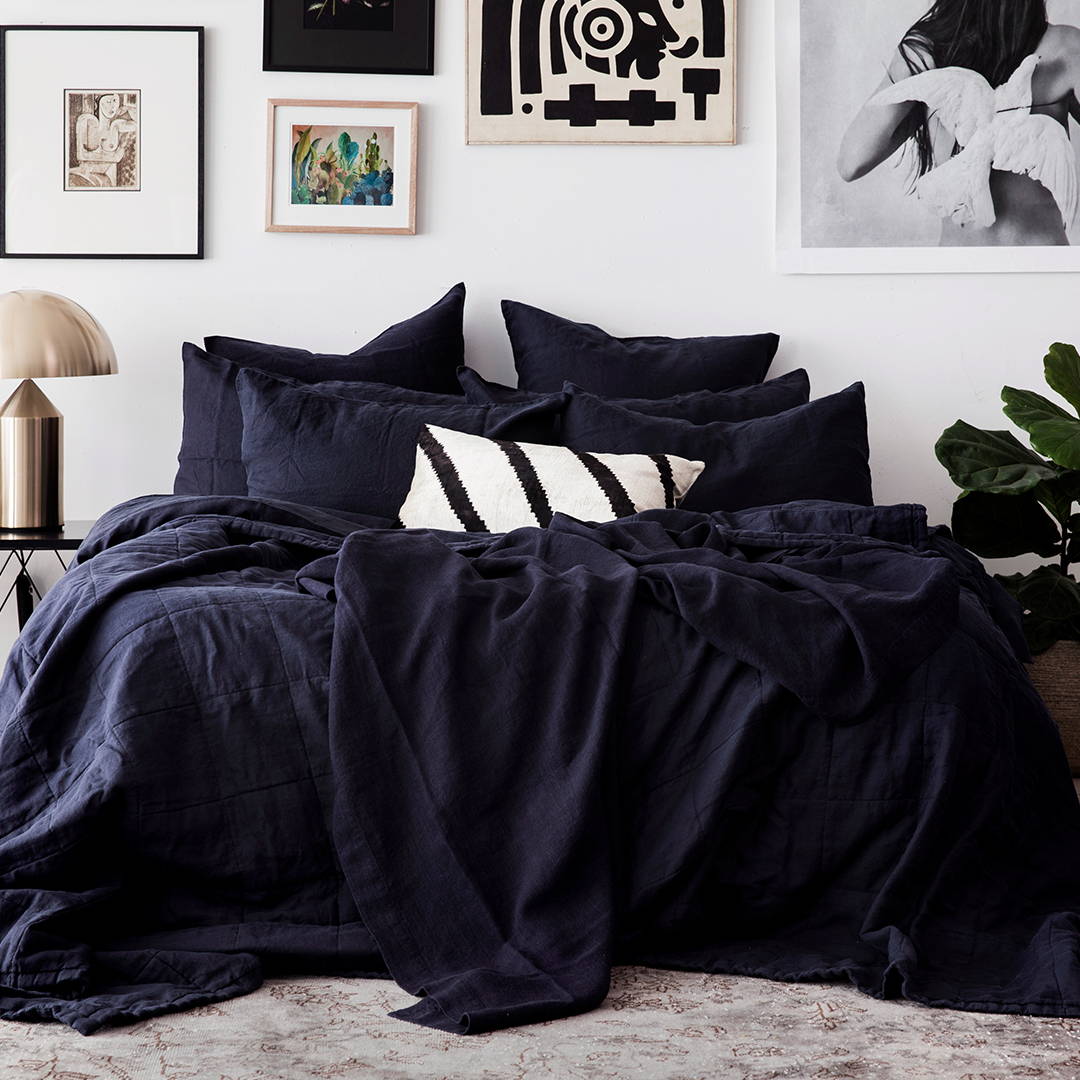 3. Add texture.
Winter is the perfect time to texturize your bedroom with cozy blankets, cushions and throws. Turn your bed into haven of warm, soft and hyper comfy layers that will make you want to stay in bed forever. The lovely people over at Nickel.N.Co have this concept down pat, they create beautiful chunky woollen knits, throws and cushions. All pieces are hand made in their studio in Western Australia. We especially love their signature Oversize Knit Woollen Throw.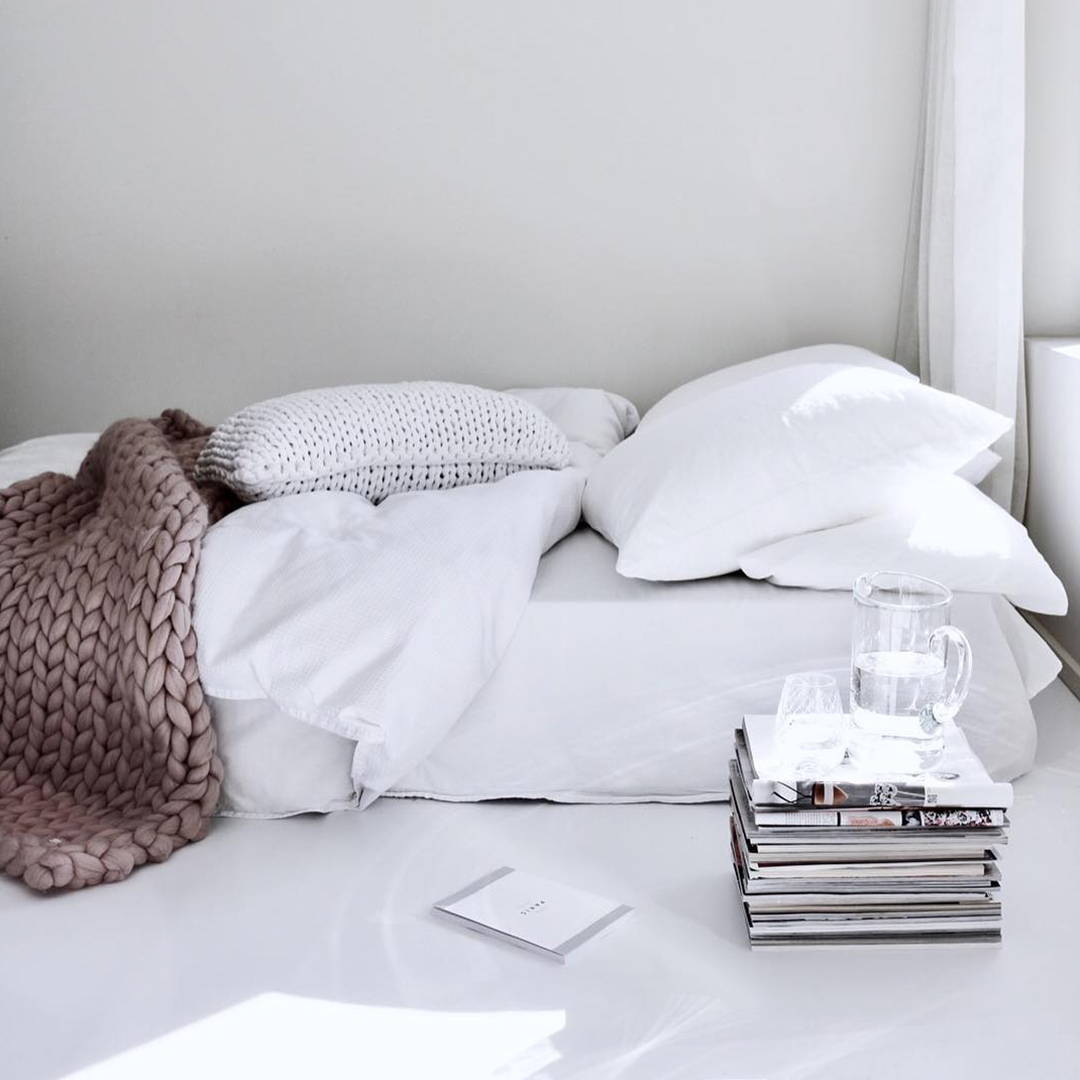 Image courtesy of Nickel.N.Co
4. Use darker colours.
Winter is the time to embrace the dark, that includes darker colours in your bedroom. Having a dark bedroom is key when it comes to getting the most out of your night's sleep for your health and wellbeing and using darker colours in your bedroom is a great way to make it feel even darker and cozier at night. Changing your bedding to some darker shades is a quick and easy way. Changing curtains is another great way not only to keep the light out but also help keep the warmth in. We love our Indigo, Olive and Navy pure linen sheet and duvet cover sets.
5. Up your cushion game.
Add and switch out cushions, go for darker, bolder colours, mix it up for a more textured bed. Our Silk Velvet Cushions are great for this purpose. They are beautifully textured, oplulent and soft to touch. A perfect way to add some colour, depth and layers to your bed.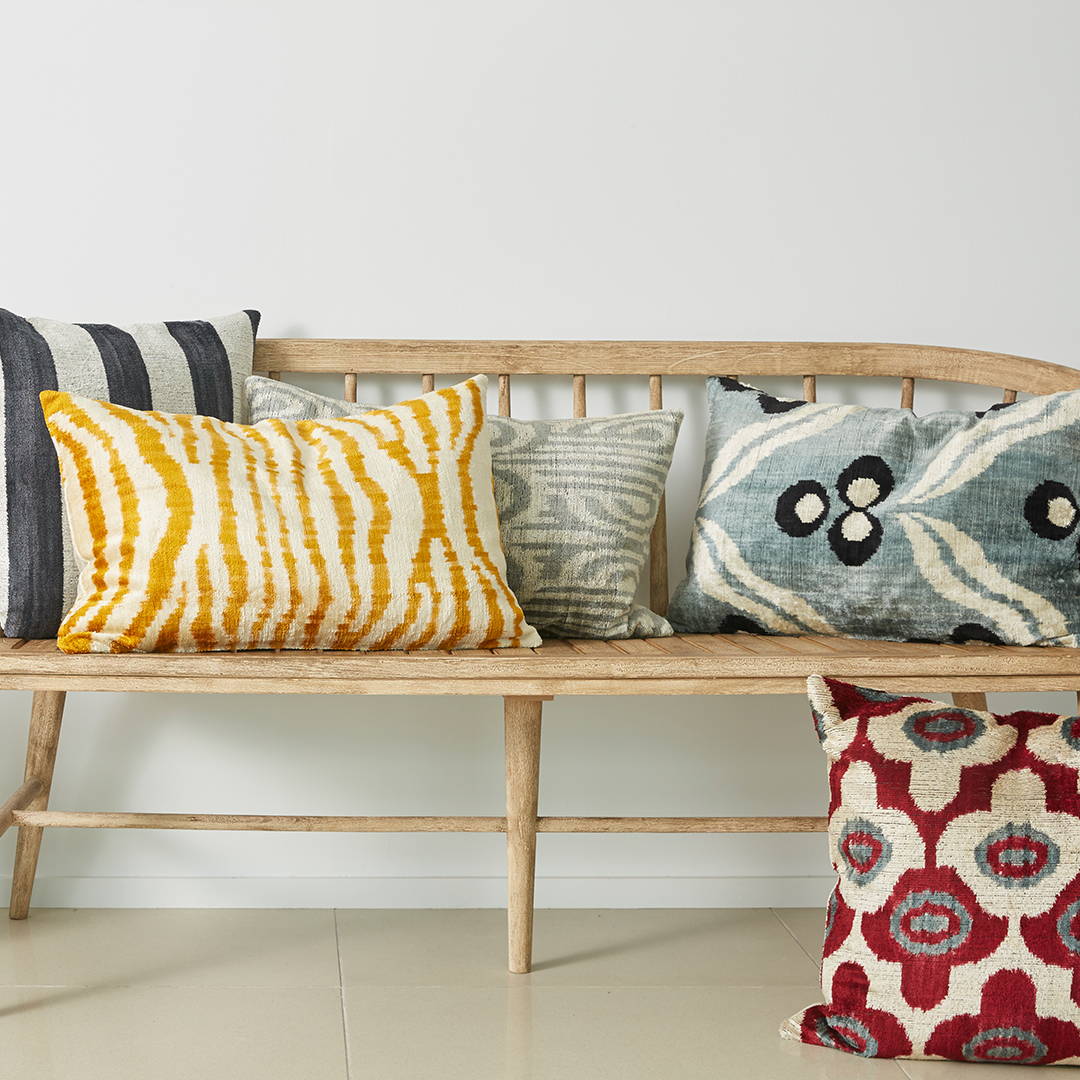 For more inspriration on how to style your bedroom check out our inspiration pages here.