INTERVIEW | Russell Beard
05 OCT
We've loved seeing our linen featured in Sydney's boutique hotel, Paramount House. Knowing the hotel is just one of Russell Beard's numerous ventures, we sat down with him to get the full story behind how a leading hospitality entrepreneur, hotelier and new father, still finds the time for everyday rituals.
Russell Beard on the importance of going with it.
Russell Beard of Sydney's micro-roaster and cafe Reuben Hills says his life currently resembles a juggling act.

First there's Paramount House Hotel, a joint venture between the Paramount Coffee Project team including Russell, Ping Jin Ng and Mark Dundon.

Four years in the making, the trio long envisioned an accommodation offering they could truly partake in themselves to curate unique and individual experiences for visitors.
"It's a motley crew of all the things we really enjoy about travel and hospitality – and how individual elements within a hotel can really elevate someone's experience of a city."
Then there's the opening of a second Paramount Coffee Project in downtown LA and to add to the mix, there is the adorable new addition to his young family with Ace.
How does he do it? For Russell, it's about finding a balance between routine and chaos.
"I enjoy a ritual and having things in sync, but I also think sometimes a routine can become too repetitive – you've got to mix it up."
His advice for parents and entrepreneurs alike in the midst of change or a juggling act of their own is to remain flexible and open.
"You have to embrace it or it will own you."
While Russell is quick to add the disclaimer that he is very much a new parent with a limited amount of experience at this stage, it's advice that can be applied to so many instances in our lives when we go through a new transition.
"There are parts of us that are still clinging onto our old lives and then there are definitely parts where we are merging the two."
All we can do is "go with it," he adds.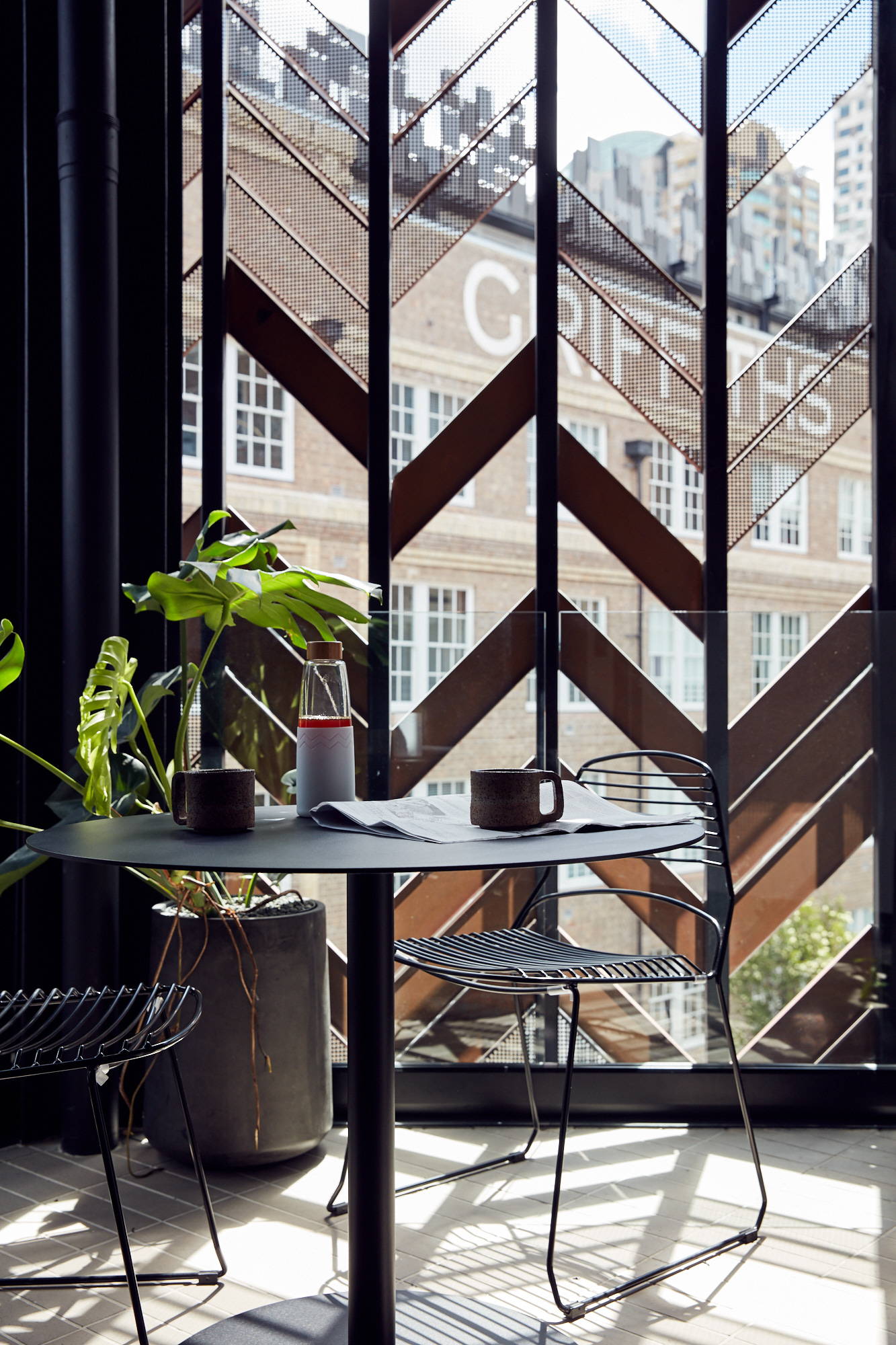 On what's inside the curated offering for Surry Hills…
For Russell, a hotel can create a sense of place and offer an 'inside scoop' of a city – the best places to eat, to drink, to enjoy.
Once the former warehouse and offices of Paramount Picture Studios, Melbourne-based Breathe Architecture has blended heritage within each of the 29 rooms and atrium-style lobby.
The Paramount House precinct is also home to Poly, the sister venue to Chippendale's famed Ester restaurant, Paramount Coffee Project and the Paramount Recreation Club and Kiosk on the building's rooftop.
Each room has its own sense of personality and design details – including CULTIVER linen paired with Seljak wool blankets, alongside artwork curated by local gallery China Heights and Japanese-style timber baths in a selection of rooms.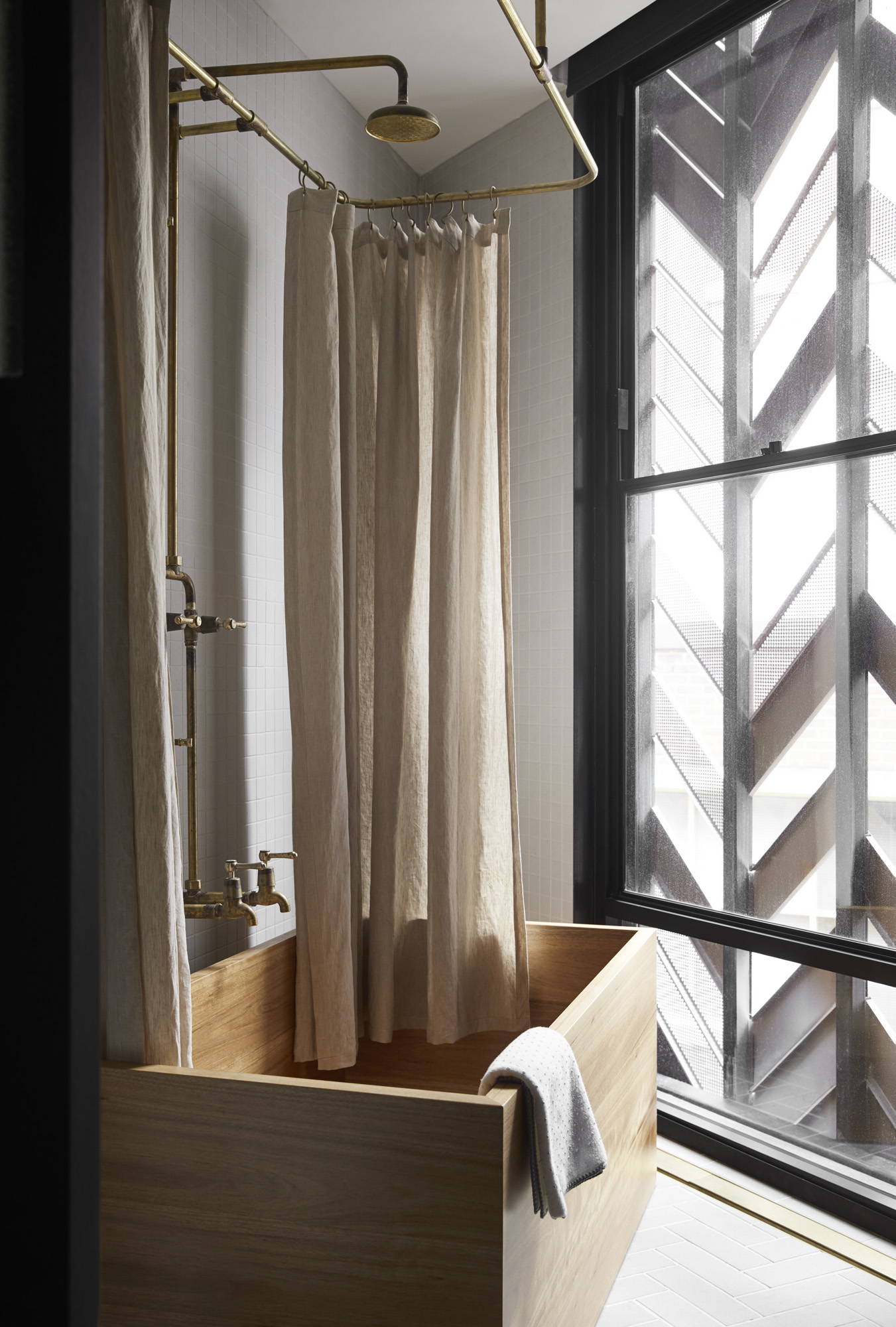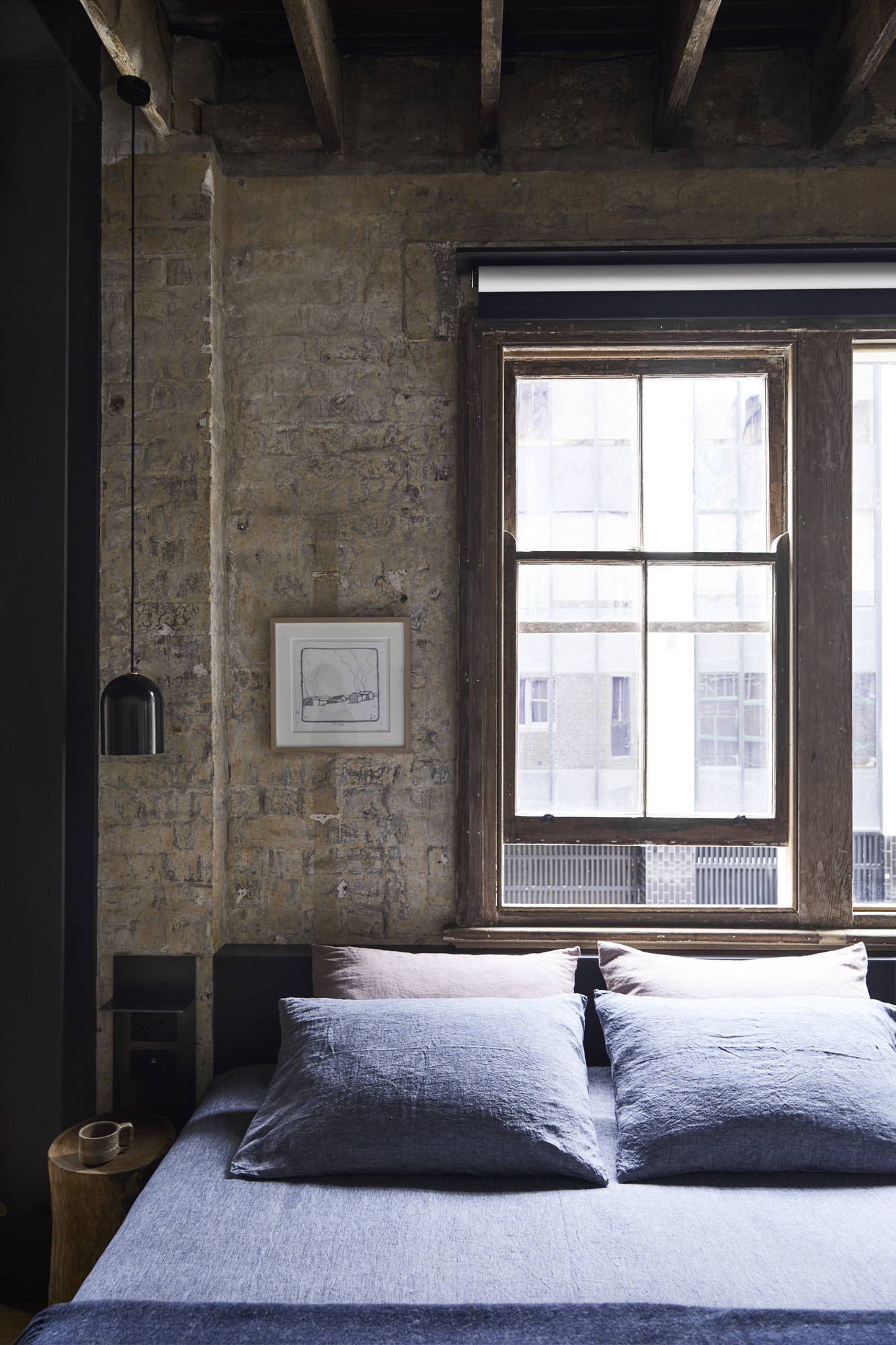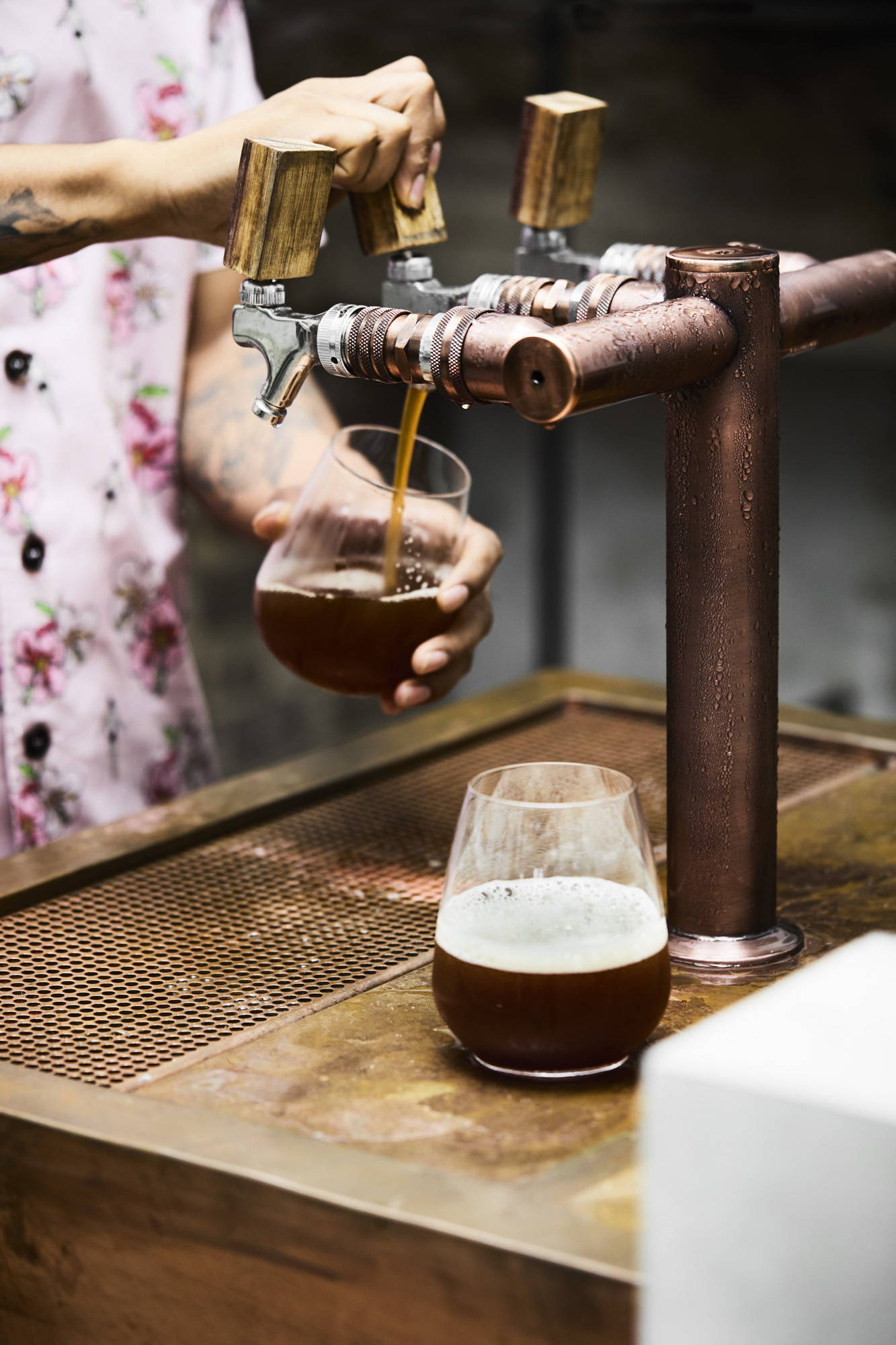 On his top three recommendations for Surry Hills…
While there is a lot on offer within the Paramount House Hotel, Russell has some local pointers for the surrounds.
1. Breakfast at Reuben Hill, 1 Albion St, Surry Hills
2. Lunch at Bodega, 216 Commonwealth St, Surry Hills
3. Dinner at Ester, 46-52 Meagher St, Chippendale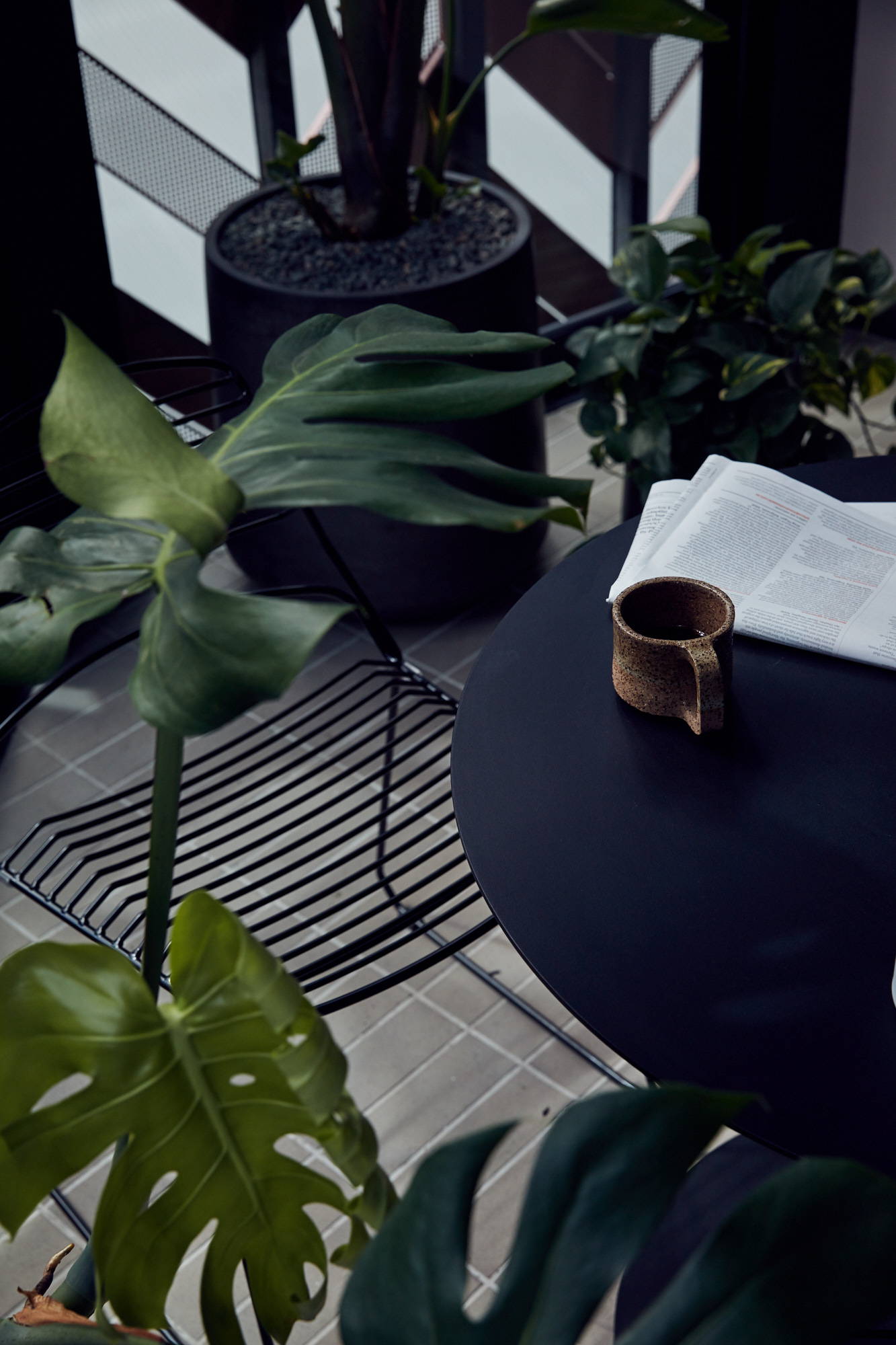 On everyday enjoyment…
It's no surprise that for Russell – who dropped out of university to take coffee more seriously – an early morning coffee ritual is what brings about everyday enjoyment.
"I get a lot of enjoyment from waking up around five in the morning and having a coffee – sometimes I can't sleep because I'm so excited about the process."
Russell explains that while there is a science to the preparation – weighing the coffee, grinding it by hand, using filtered water – the process is still quite simple.
"It's really just hot water and time," says Russell.
What follows is a peaceful moment of sipping coffee at dawn, before it's on with the day.  
"If you get up early enough, you beat everyone to it and get a head start on the day, and you are doing something for yourself," he adds.
While it's a time for self-contemplation, it's also shaping up to be a family ritual – something that also brings a steady stream of enjoyment amongst the juggle.
"After I make myself a coffee I'll make my wife one – and I guess when Ace is of age, I'll make him one too. That's enjoyment to me," he concludes.