INTERVIEW | Lauren MacLean
06 SEP
One of our favourite pastimes is discovering beautiful homes from around the world. We came across Lauren MacLean and her Montreal apartment and fell in love with its Parisian charm. While she works in the corporate world, Lauren uses decorating her home as an outlet to channel her creative side.
With stone mantles, herringbone wood floors, and large windows, Lauren found the perfect canvas. She decorated with simplified and minimal pieces to bring a European feel to her small apartment and let the architectural features shine. Read on to discover where Lauren finds her creative inspiration and her tricks to making a house a home.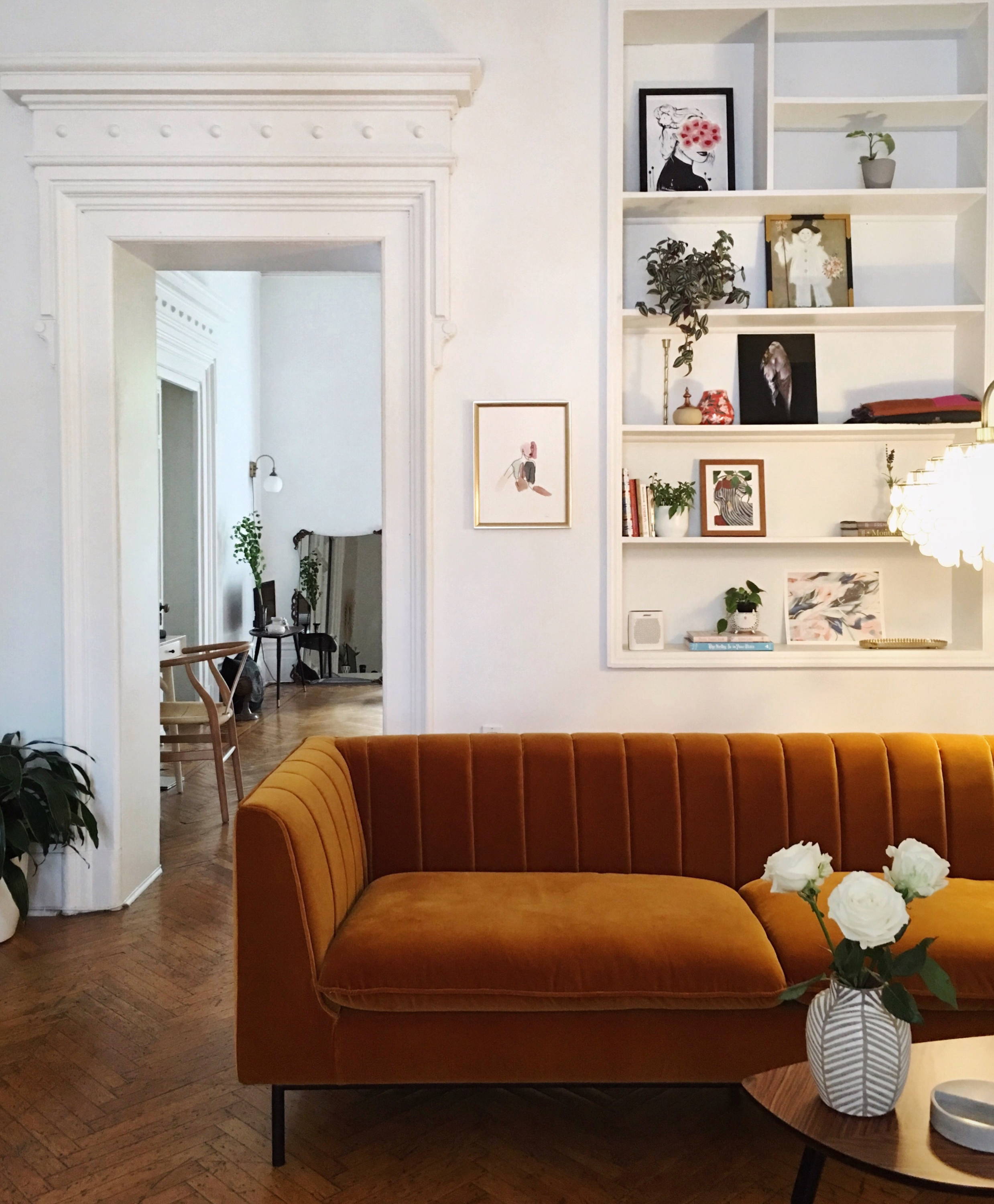 Tell us a bit about yourself and where you live?
My name is Lauren MacLean and I am from Ontario, but moved to Montreal, Quebec 2 years ago. I have always been very passionate about interior design and inspired by beautiful spaces. Today I use Instagram as my platform to share photos of my space. I really believe that your space can influence your state of mind so I love to help inspire others to really connect with their home and make it their own.
I first moved into a tiny studio apartment where I decided to share my journey of designing my 400 square foot space. It was a charming little studio and it was a very special experience to learn the value of living minimally and being able to share that with others.

Tell us about your apartment and how long have you lived in this one?
From my first apartment I had my eye on a slightly larger apartment right across the hall. So when the chance came up, I grabbed it! I moved into my new apartment about 8 months ago where I took on the large task of cleaning up a very rough space. I saw all its potential including lot of charming character like the stone mantles, herringbone wood floors, and large windows. So with a lot of TLC and these two hands, I cleaned it out and painted it all white so I had a fresh, new canvas to work with while I slowly designed and put it together creating a new home for myself.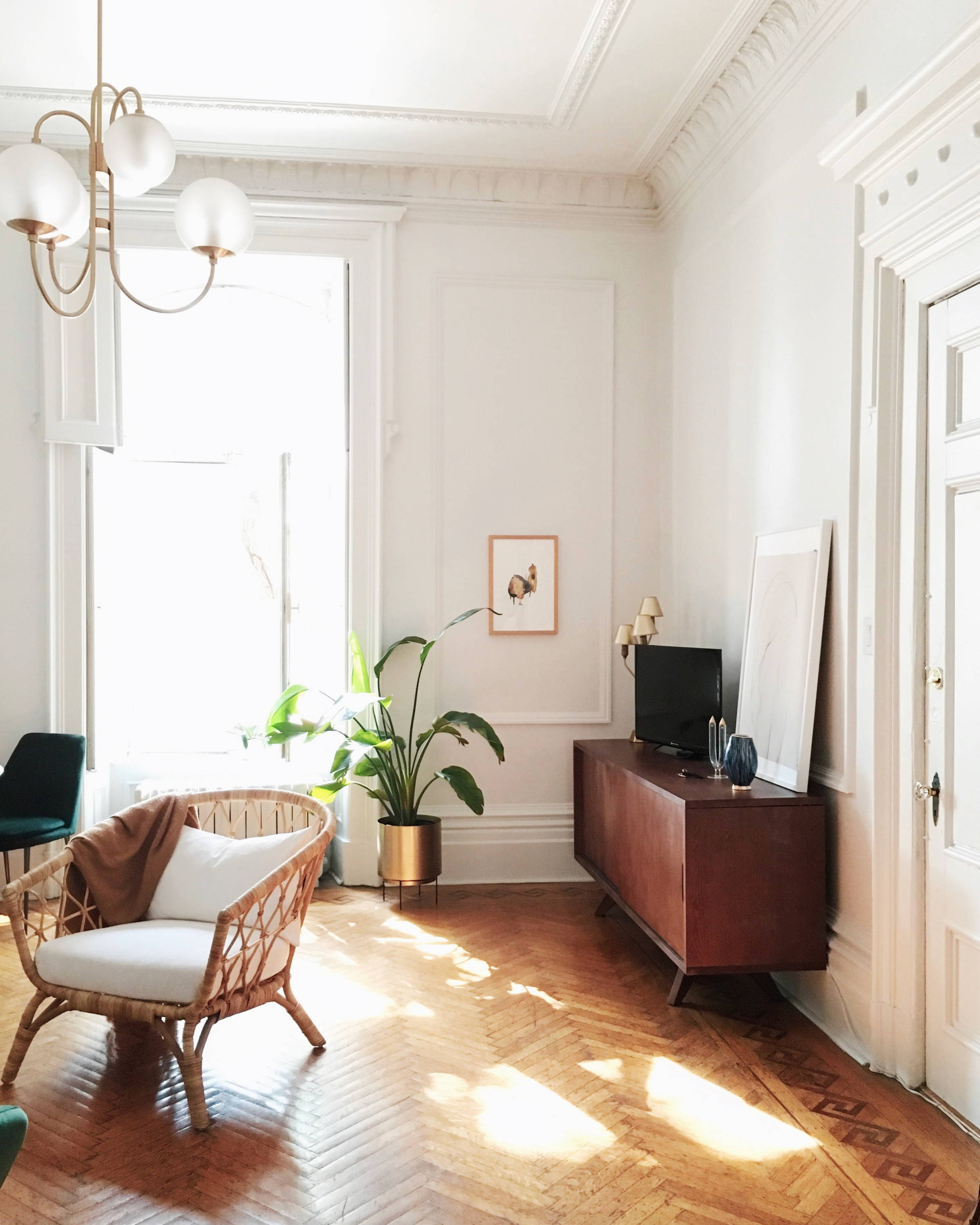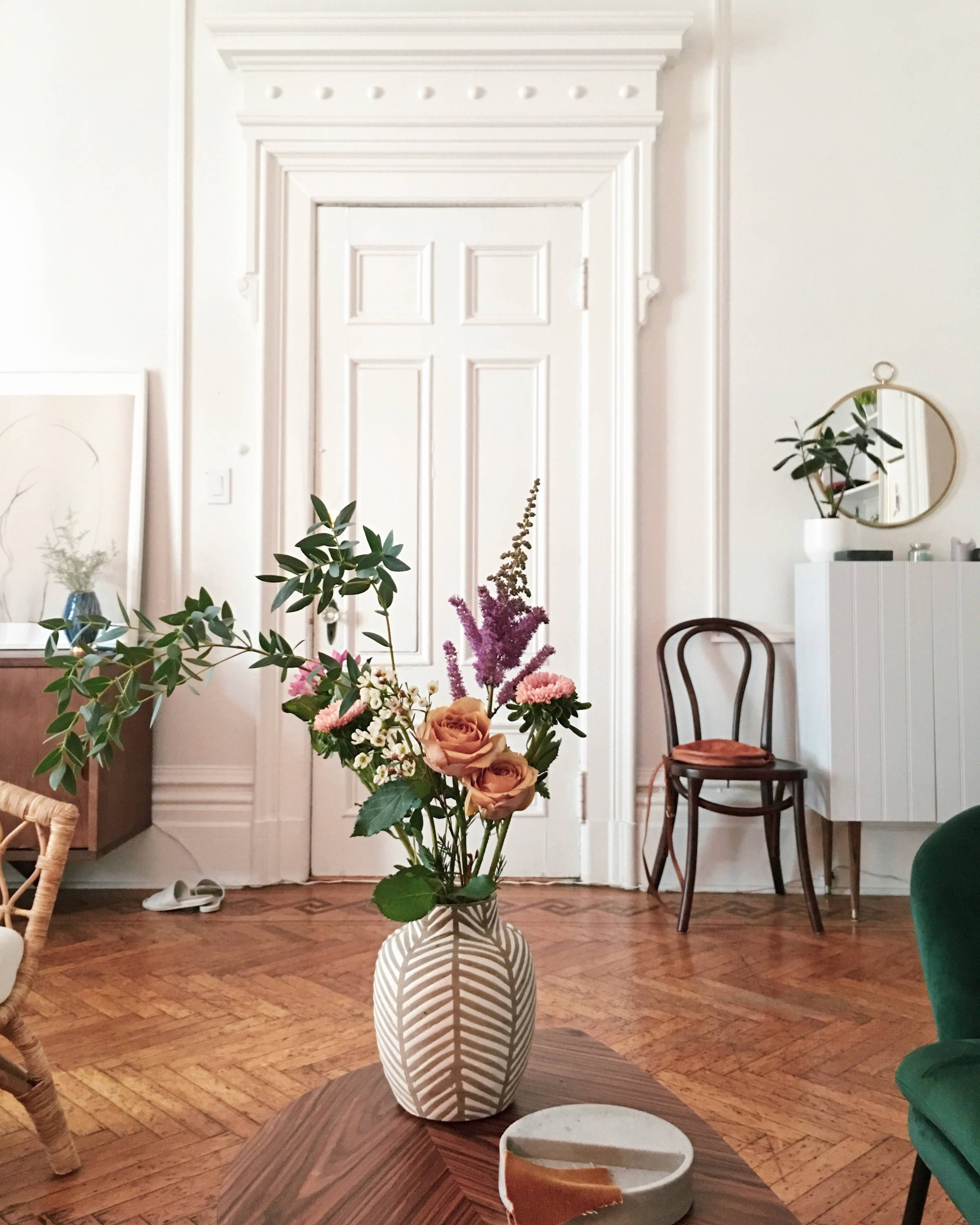 What do you love most about where you live and your apartment?
Montreal is such a beautiful city, full of character and culture. I live in the Old Montreal area where you see such great architecture and charm, giving a very European feel which is something I love. My apartment has a 'Paris apartment' vibe which is very reflective of my style. Though it was in rough shape, I was able to see that the bones would really show this style and create a perfect backdrop for my design. I really love to create juxtaposition in a space so along with this charming, old apartment full of character, I designed with simplified and minimal pieces. With the work and care put into designing this space, I could say that feeling of coming home to it is what I love most about my home.

What do you think is important for making a house feel like a home?
I think it's so important to find ways to connect with your home. It's the difference of feeling like you've moved into someone else's space, versus feeling like it's your home. For me, being able to completely gut out and clean up my space really gave me the sense of "mine". It was a lot of work at the time, but looking back I am now so proud to have put in that work. That uneasy feeling of uncertainty when I took it on is now so far away because it doesn't even feel like the same space. So finding projects like painting a room, DIY projects, moving furniture around, caring for plants can really create a connection between you and your home. It almost awakens this feeling that you never have to settle with a house 'as-is'. These efforts, small or large, can be so impactful because they reflect work that you put into your home, and the proud feeling that created a connection is the difference between a house and a home.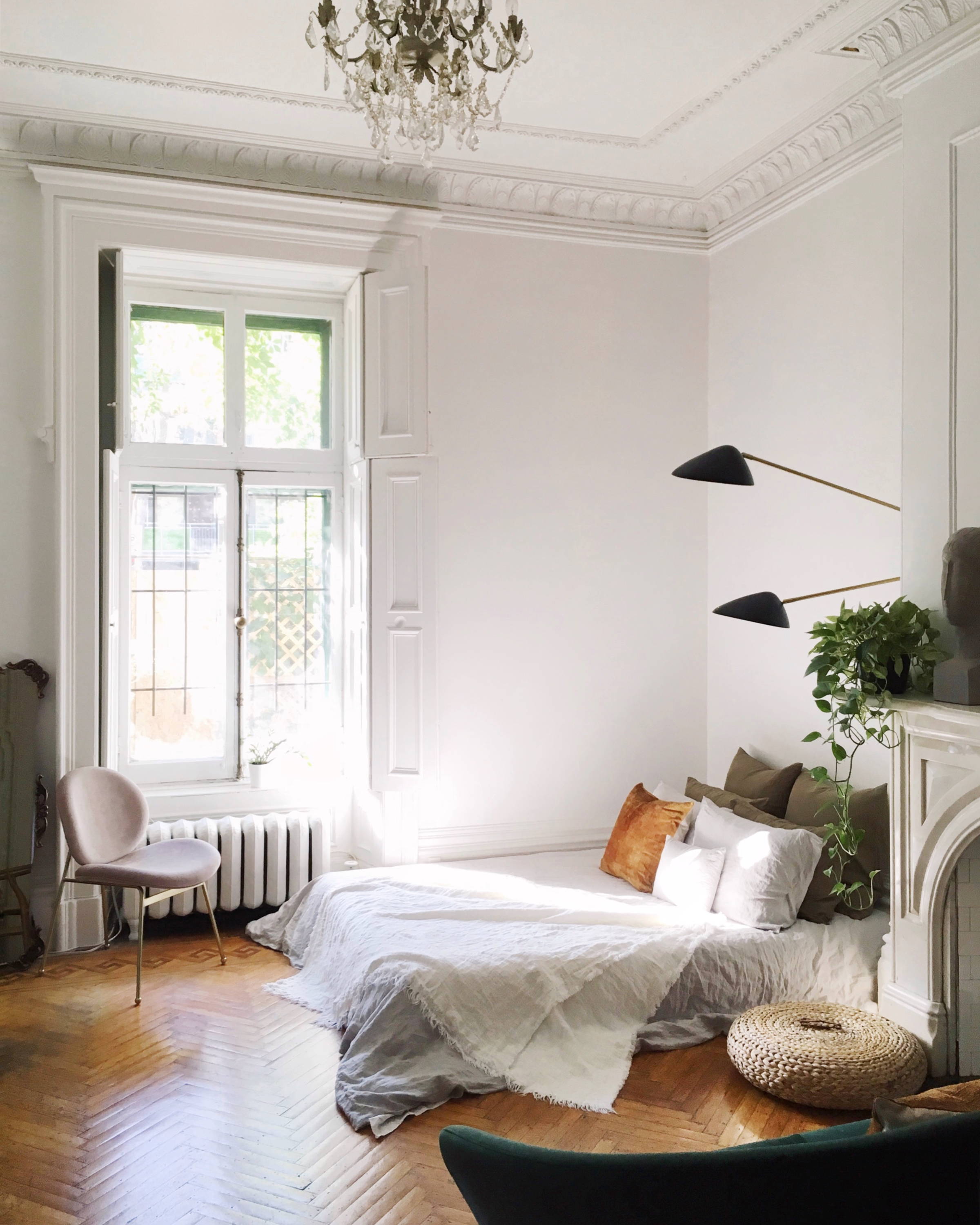 Where do you look for creative inspiration?
With the world of social media there are never-ending sources of inspiration. Like most, I love to use platforms like Pinterest and different design hubs to keep my mind open to all inspiration. But I like to consider design as a feeling as much as a visual aspect. So I often find myself inspired through different platforms like movies, restaurants and nature. When I'm in these environments and have those nice feelings they bring, I always make myself look at what is helping to create those feelings. Elements like lighting, colours and textures always come to light for me which I find so inspiring.  

What is your favourite way to unwind at the end of the day?
For the summer, at the end of the day I love to unwind with a cup of tea out on my patio garden. I tend to all of my flowers to make sure everyone is happy, and as the sun sets I light a lot of candles which creates a beautiful, calming space. And in the cooler months I generally do the same thing inside! My ceiling lights go off, candles are lit and I immerse myself in the wonderful feeling of home!