TRAVEL | Lon Retreat
24 OCT
Point Lonsdale is a picturesque coastal town just one and a half hours south of Melbourne's CBD. With panoramic views of pristine beaches and rolling green hills as far as the eye can see, it's easy to understand why Claire Gemes loves this area, and has chosen to refurbish her family's farm to create a luxury boutique hotel and spa for others to enjoy. We caught up with Claire to talk about her vision for Lon Retreat, the best spots in Point Lonsdale and what makes this 7-suite property so unique.
How did you come to open this property?
Lon Retreat has been a long term vision for me from when I was young. The 250 acre farm in Point Lonsdale has been in the family for well over 100 years and my two children are the seventh generation to be on the land so it has always been close to my heart. The natural mineral springs were also discovered from my ancestors over 100 years ago - gradually making their way from underneath the sand dunes and filtered through limestone to a windmill then fed out to the cattle on our farm to drink! So as you can see, this beautiful property on a hill by the ocean has always been something very special and I have been driven for some while to share it with the a lucky few!
What was your vision?
The vision was to provide a place of beautiful simplicity where guests can disconnect from the busyness of their lives and reconnect with the simpler things - watching the weather roll in, the clouds float by - whilst reconnecting with themselves, their partners/friends, nature and spirit. To create a luxury retreat in an informal coastal setting. Sourcing locally wherever possible from either the farm itself or local producers, artisans, furniture makers and the like. To create a spa experience using the natural mineral springs on the property for guests to enjoy within the spa as well as within their Suites (The Mineral Springs actually run directly into the baths within two of our Suites!).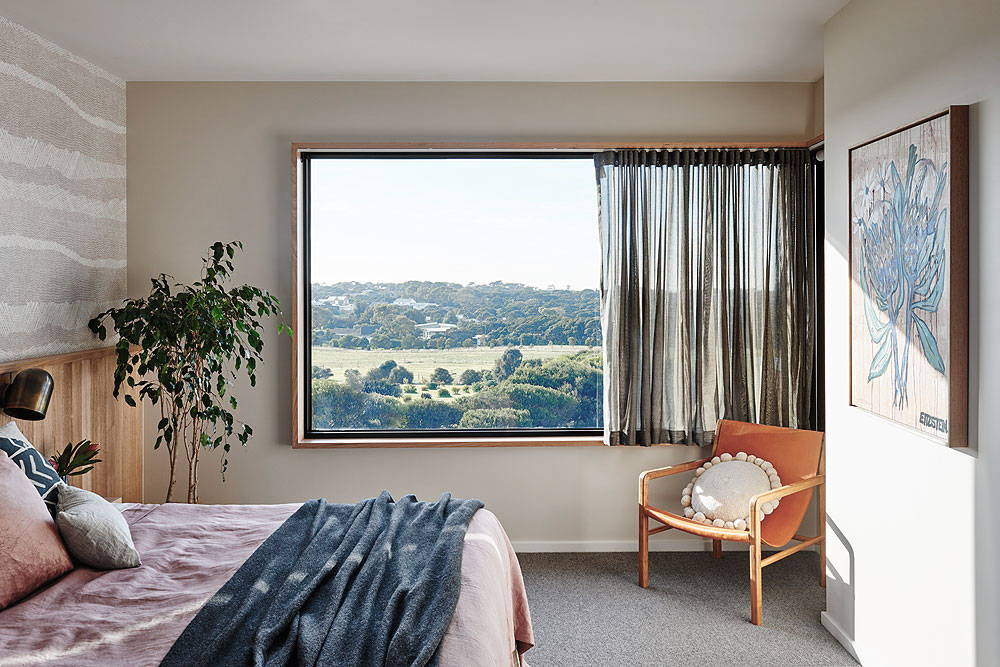 Tell us a bit about Point Lonsdale? Where are your favourite go-to spots?
Point Lonsdale is a small coastal village at the entrance to Port Phillip Bay where the ships head through the heads on one of the most treacherous passages of water in the world called 'The Rip'. Favourite go to spots are the beaches (of course!) whether it be the sheltered bay beach for swimming or our own 'back beach' for surfing, rockpooling, snorkelling and walking at sunset. The Lonsdale lighthouse is beautiful and walks around here are breathtaking. My other fave go-to's on the Bellarine are Basils Farm (lazy Sundays drinking wine), Jack Rabbit Vineyard (incredible views with food to match), Cofetti Gelato (yum!) and sitting at The Heads in Barwon Heads on a warm evening with a Pinot Gris on the verandah looking out to the ocean (after a vigorous Bluff Walk to walk off the Gelato!).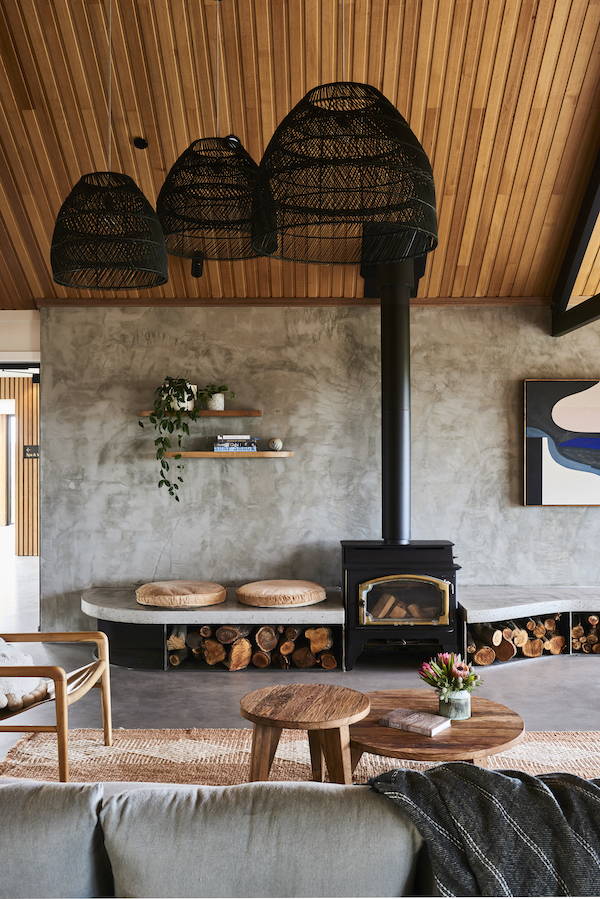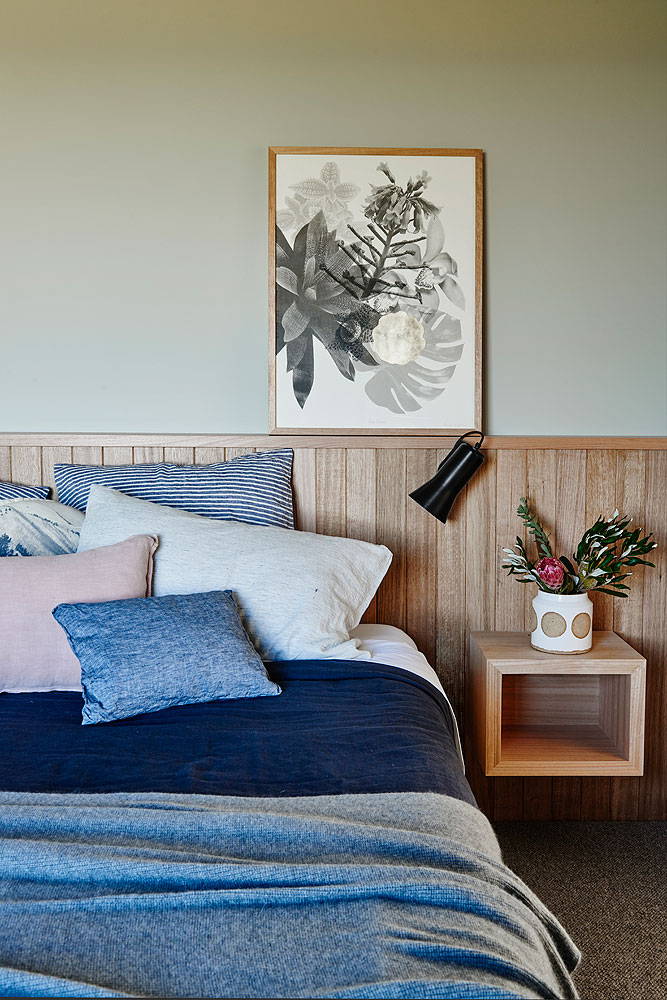 What can guests expect staying at Lon Retreat?
Our guests can expect informal luxury in an exclusive setting where they are staying in one of 7 suites with 250 acres to rural & conservation land to themselves to wander and explore! Our guests can enjoy the heated mineral pool anytime they please and book into Lon Spa for amazing Subtle Energies signature treatments. Our guests can choose to explore the region or choose to cosy up into their Suites, stare out at the ocean and do nothing!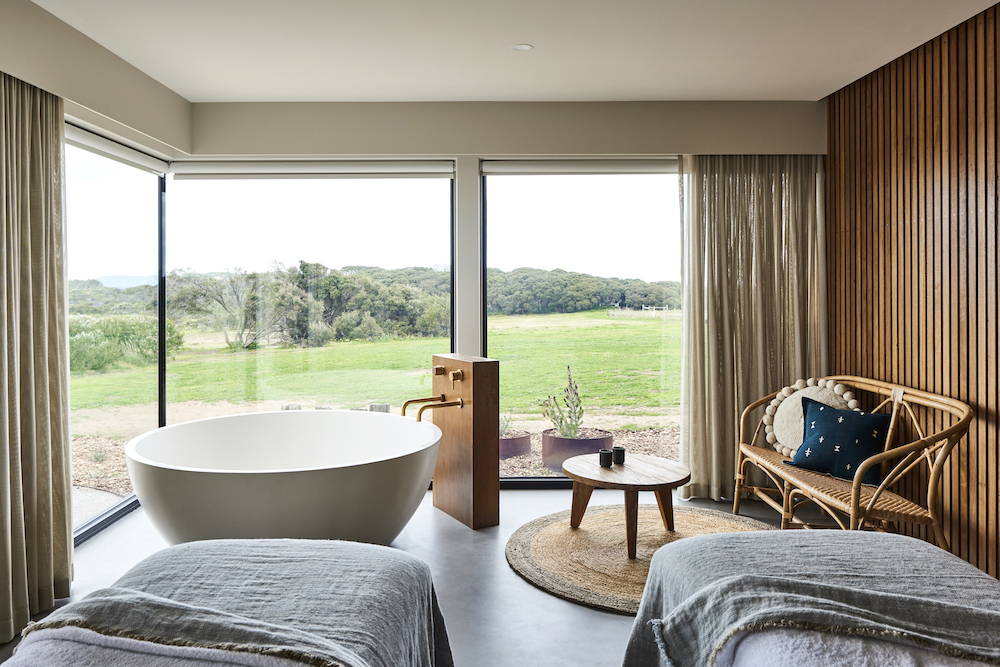 What is your favourite detail about the retreat?
Oh that question is way too hard! We are all about attention to detail and there are too many details to choose a favourite - that's like asking me to choose my favourite child! Mineral Springs into baths in Suites. A commissioned artwork by Hannah Nowlan who came onto the property and sketched and painted. A local lighting designer Reduxr who created an incredible staircase pendant for us made from local ostrich eggs. There is a few! And of course our beautiful linen Cultiver Sheets that make our guests feel really special and help our Suites to give all our guests a big hug!