NEW | CULTIVER Bathroom
08 SEP
With everyone focusing on home as their new sanctuary, items that we use everyday are beginning to play a bigger role in how we feel.
As with everything we do here at CULTIVER, our first bathroom collection is full of considered details with a view to enhance these everyday rituals. Towels woven from pure linen and a complementing heavyweight cotton bath mat, available in both Natural and Black, in a timeless style made much better with the finest yarn.
Sustainably Special
Nothing beats the feel of natural linen, and with a combination of sustainable provenance and high-quality fibres, good linen simply gets better with age. Our new bathroom collection features an absorbent pile, and has been pre-washed, like all CULTIVER linen products, to ensure it feels soft from first use.
With a delicate fringe on each end, and at 550gsm, they are quick-drying and hang with a luxurious drape between uses. Soft on the skin - and the environment - the range is certified OEKO-TEX®, meaning no harmful chemicals were used during manufacturing.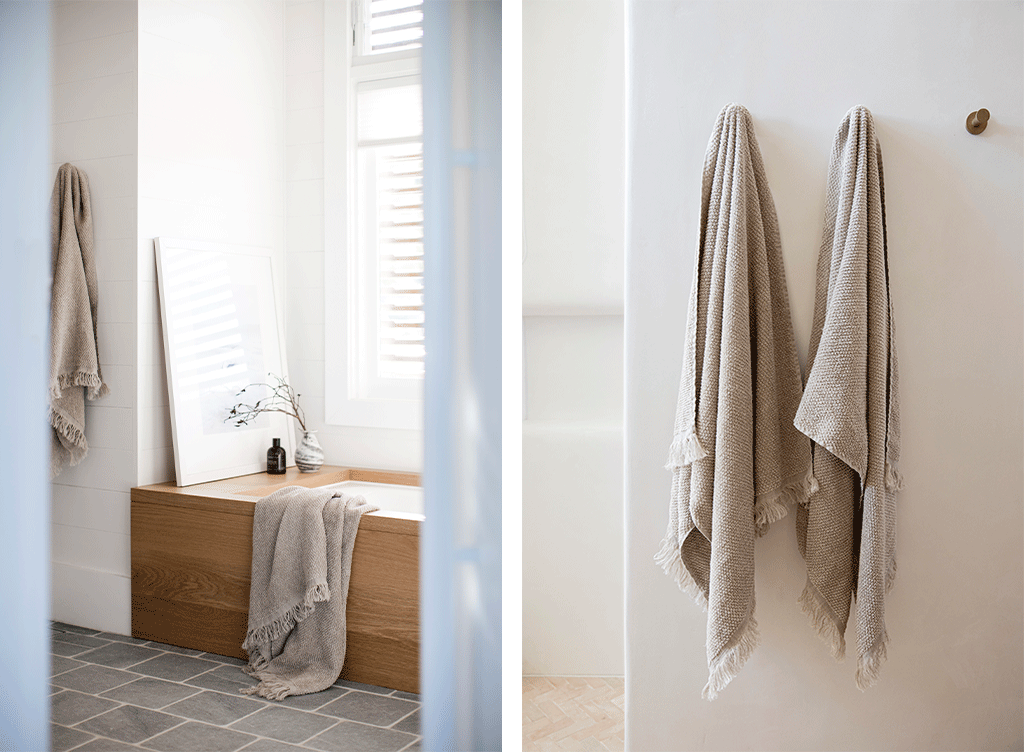 Hand-selected to provide years of use, the range comprises:
Pure Linen Bath Towel - Balancing softness, style and absorbency, and complete with considered details including a delicate fringe and hanging loop.
Pure Linen Hand Towel - Designed to complement our Pure Linen Bath Towels, they feature the same fine fringe detail and are equally soft to touch.
Pure Linen Wash Cloth - Crafted from 100% pure linen, and soft on delicate skin with OEKO-TEX® certification.
Bath Mat - A generously sized, classic design crafted in Portugal from 100% cotton.
What does OEKO-TEX® certified mean?
This collection is certified OEKO-TEX®, meaning each piece is completely free from harmful chemicals and is safe for human use. This is determined through thorough testing to ensure no harmful chemicals have been used during manufacturing.