STYLING | Angela Fink
01 OCT
For many of us, our homes have become a sanctuary of self-care this year, and the way different elements interact within a space is more significant than ever.
Stylist turned Creative Director, Angela Fink learnt this as she moved into a new home, and slowly let the way her and her family existed within the space dictate its styling.
We spoke to Angela about her new home and how to style a space that works for you.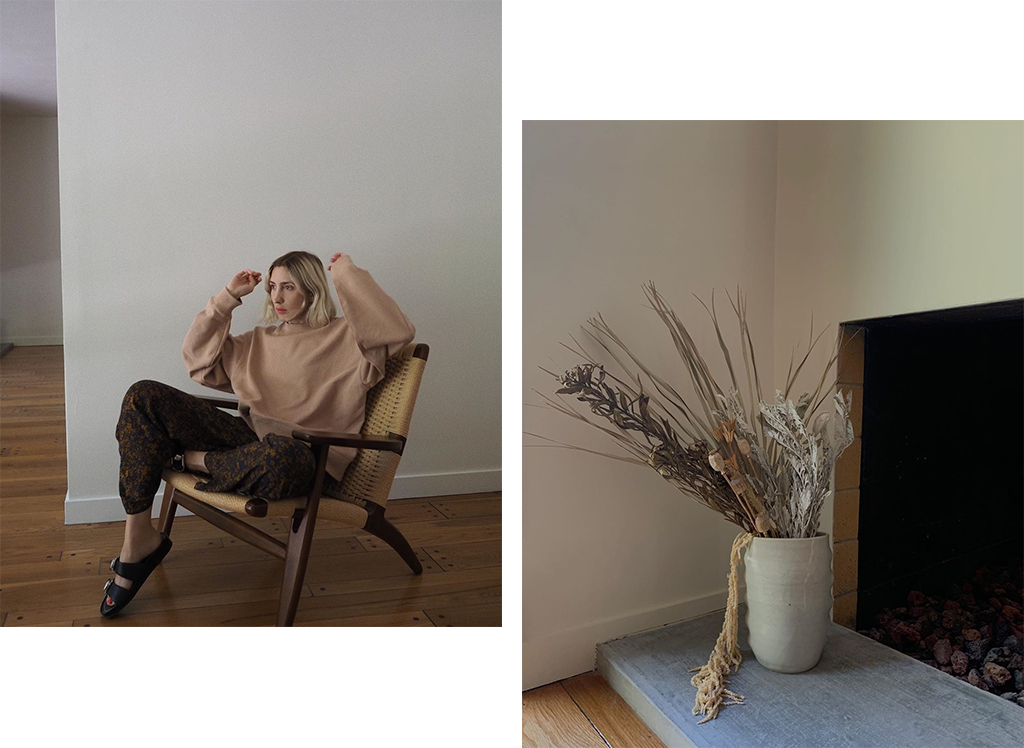 Can you tell us a little bit about yourself and what you do?
My name is Angela Fink; I'm a content creator that owns and runs a creative production agency with my husband.
You've recently moved into your new home. What are your favourite features of the house?
Our new home has such good energy. It is bright and has many windows to bring in the most beautiful lighting. I have one room that is so special to me, and that's the bar room. The house was built in the 60s, but in the 70s the residents decided to knock down a wall and create a new place which has become the bar room. It had purple shag carpet and many fun nights.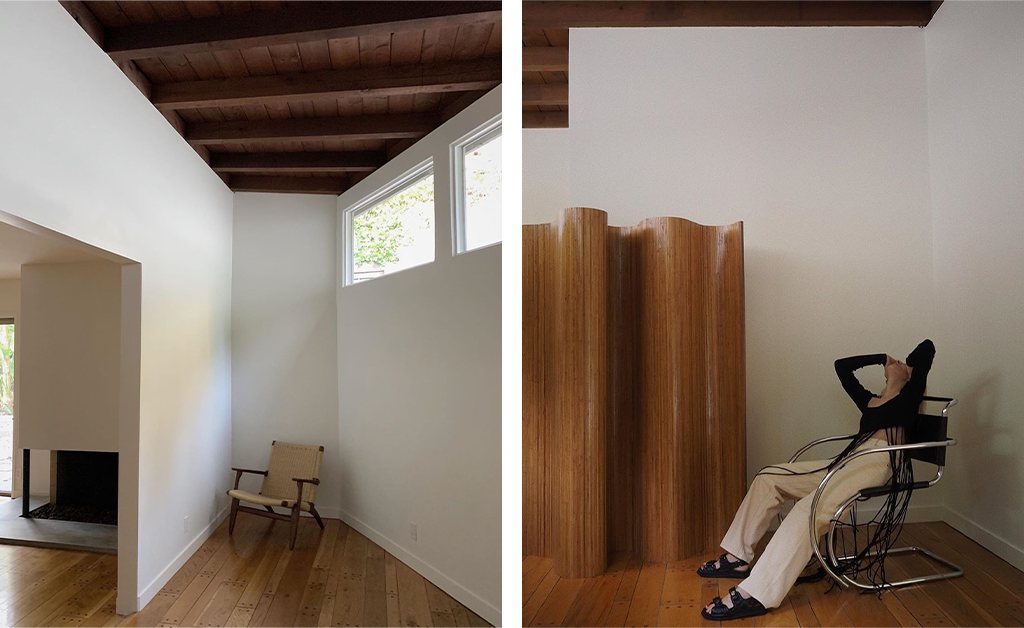 Where do you find your inspiration?
In nature. It's magical, pure magic.
Can you please tell us some of your tips on styling a bedroom?
Yes, keep it simple and calming. This is a place to relax, and you want the most inviting, calming space possible. I pick neutral colours and stay in the same hue.
You have a beautiful backyard. What was the vision behind this space?
My vision was to keep it simple and add tones and colours that complement nature. I wanted a serene place to escape to, a place that felt like a secret garden.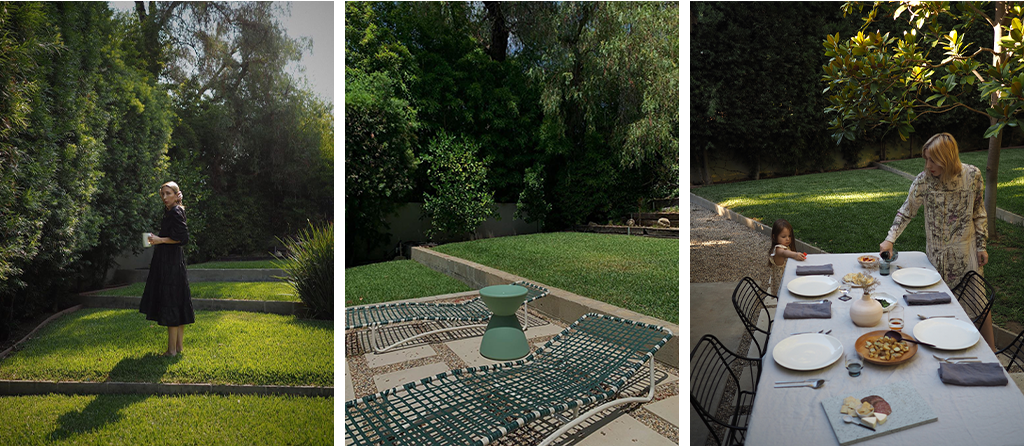 What makes a house feel like a home to you?
Joy which comes from family and lots of laughs.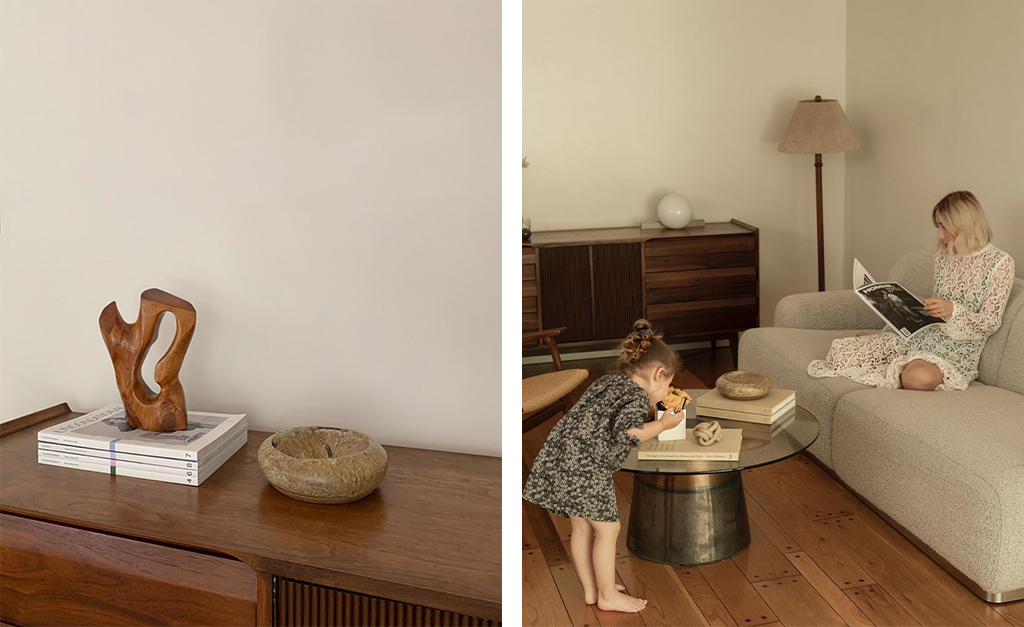 Visit Angela's Instagram.