INTERVIEW | Mel Chesneau
09 NOV
Mel Chesneau is a Sydney-born interior design and lifestyle blogger currently living in Södermalm, a gorgeous island in central Stockholm, Sweden. Prior to that, Mel was living with her growing family of four in New Zealand where her youngest was born. We caught up with Mel to gain some insight into how she and her family came to live in beautiful Södermalm. Mel also shares with us her tips for setting up a new home and her favourite way to unwind at the end of the day.
Tell us a bit about yourself and where you live?
I'm a freelance writer from Sydney but very much consider myself a citizen of the world. I'm married to a Frenchman and we have three children, the youngest, born in New Zealand. We currently live in Stockholm, Sweden
Tell us about your apartment and how long have you lived in your current home?
We live in a big old apartment in Södermalm, an island in central Stockholm. We moved to Sweden for my husband's work just over two years ago and after reading that Södermalm was given the title of one of the coolest neighbourhoods in the world by Vogue magazine, I had my heart set on finding a place here. I feel super lucky that we did, it's such a cool and yet laid-back area full of creatives, cafes, boutiques, parks and a local beach. The perfect balance of urban and green for our children to run around and soak up the culture.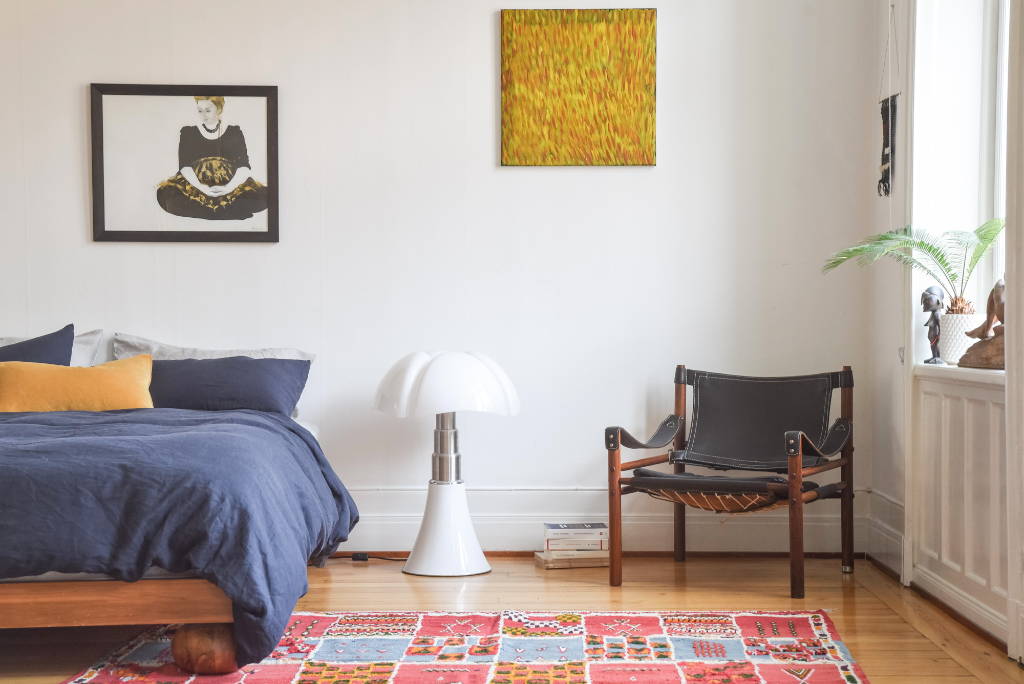 What do you think is important for making a house/apartment feel like a home?
For me it's being blessed to have the people I love most in the world in it. After that, it's filling it with things that we've collected over the years that remind us a little bit about our story.  
As someone that has moved a lot, do you have any rituals you follow when setting up a new home?
We are definitely becoming quite the expert! After unpacking the necessary things like linen and kitchenware, we tend to go for things that are easy to do, like filling the book shelves. It's a quick way to bring life to a room and we also knock off quite a few boxes, which feels good. The last thing to go up is always the artwork.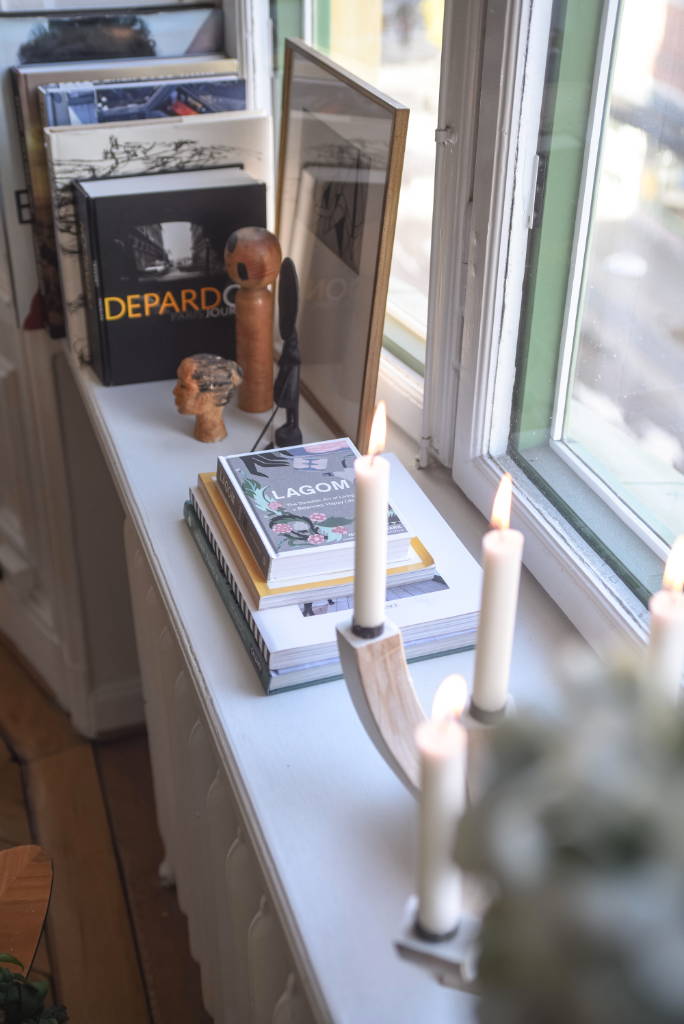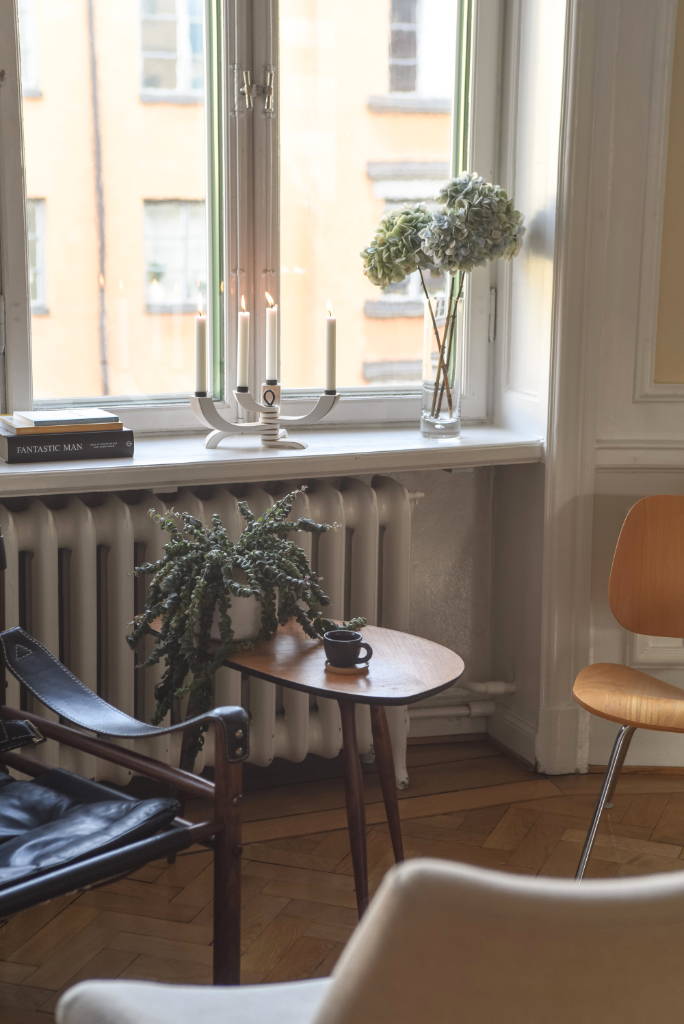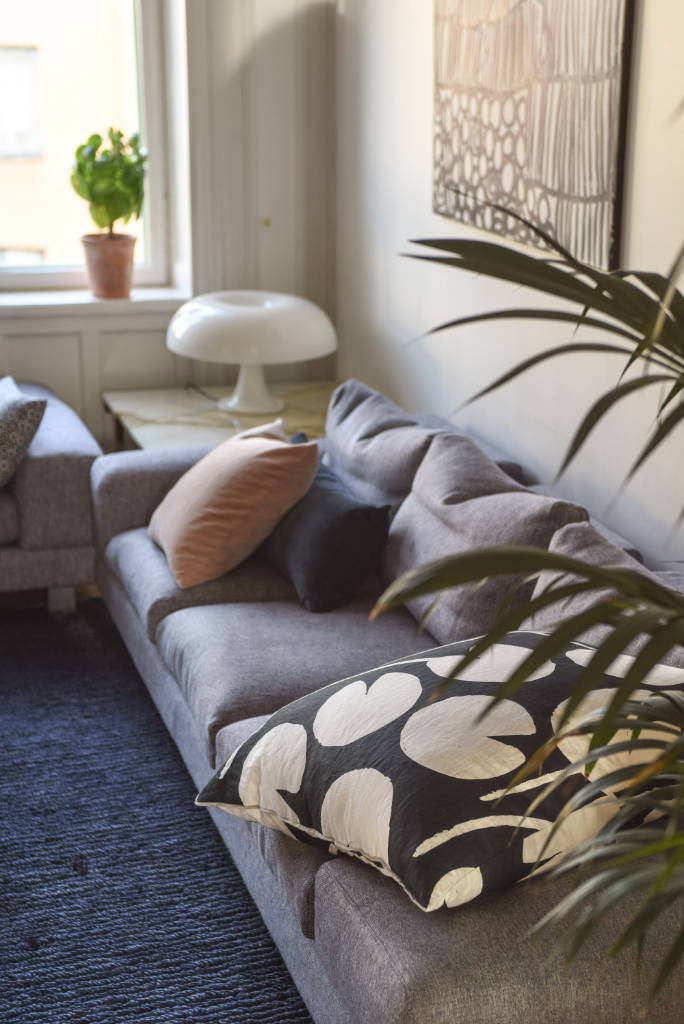 What is your favourite way to unwind at the end of (or during!) the day? and a treasured weekend ritual?
Well I am married to a Frenchie, so wine needs to come into it right? Guillaume and I do love to chill out with some music and a glass of red at the end of the day and this will usually happen in our "aperitif corner". My most favourite thing in the world happens on the weekend mornings. Our children are now old enough to give us a little lie in, but just as soon as we wake, we call out to them and they come running into the room and jump in under the covers for cuddle time. This simple moment with all five of us together is everything to me.