STYLING | Three Holiday Table Settings
13 DEC
Entertaining at home is one of life's true pleasures. For us there's no better way to enjoy time with family and friends than sharing your home for a day or night of good food and company. With Christmas and New Years just around the corner, now is the perfect time to host a dinner or BBQ.
Whether it's a casual affair or formal dinner party, the table setting is the perfect way to set the mood. They don't have to be fussy or complicated, but it's those little touches that make the event extra special. With this in mind, we've created three simple looks to inspire your holiday table setting.
Olive & Natural
If you're hosting friends for a casual get together, a mix of natural, earthy tones will feel relaxed and welcoming. Start with a linen tablecloth as your base. The beauty of linen is that it is a relaxed material and the natural wrinkles are all part of its charm. Olive napkins are sophisticated and add depth. As the final touch, wrap your napkins in twine or leather with a sprig of rosemary or whatever you can find in the garden. This simple technique works from breakfast through to dinner occasions.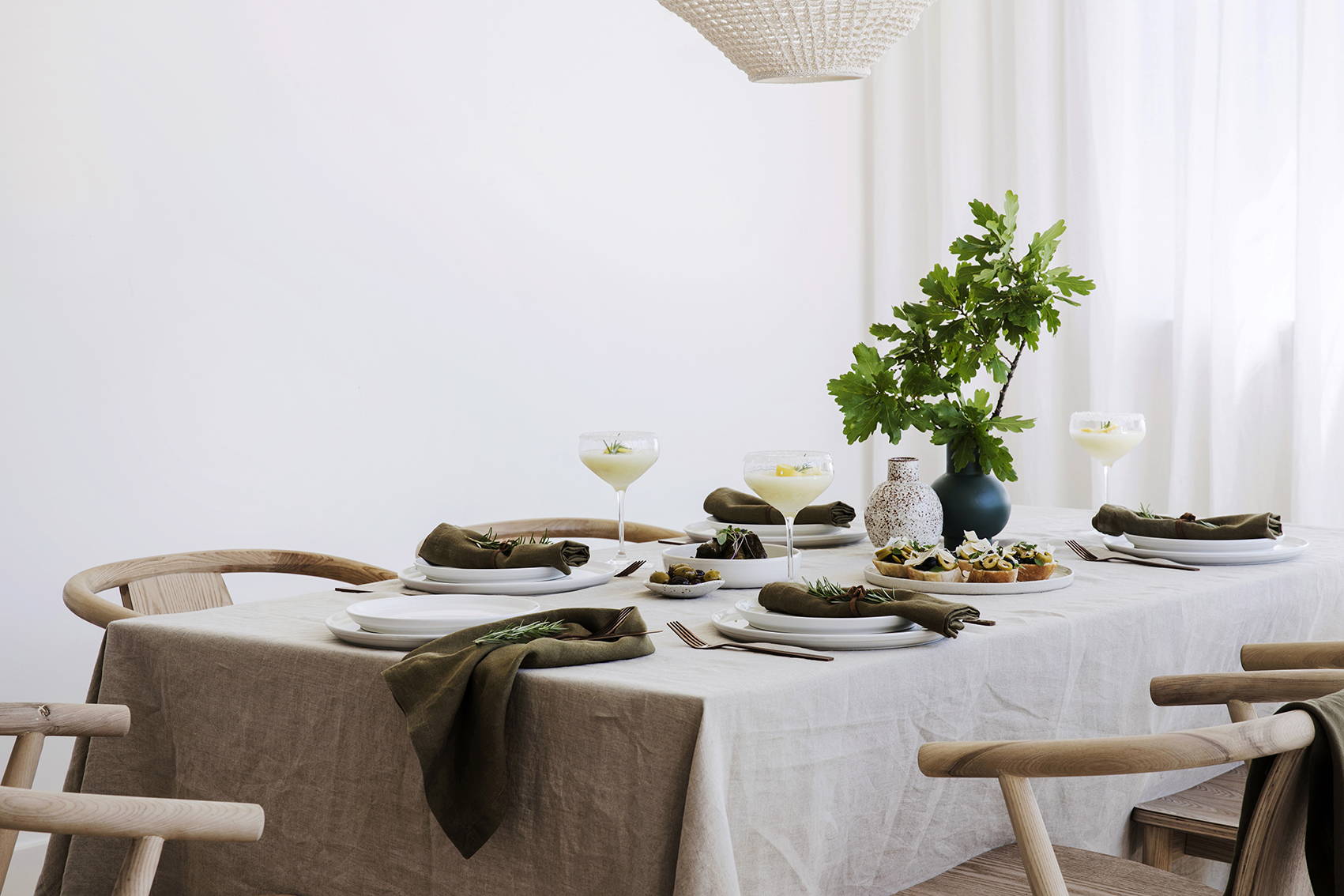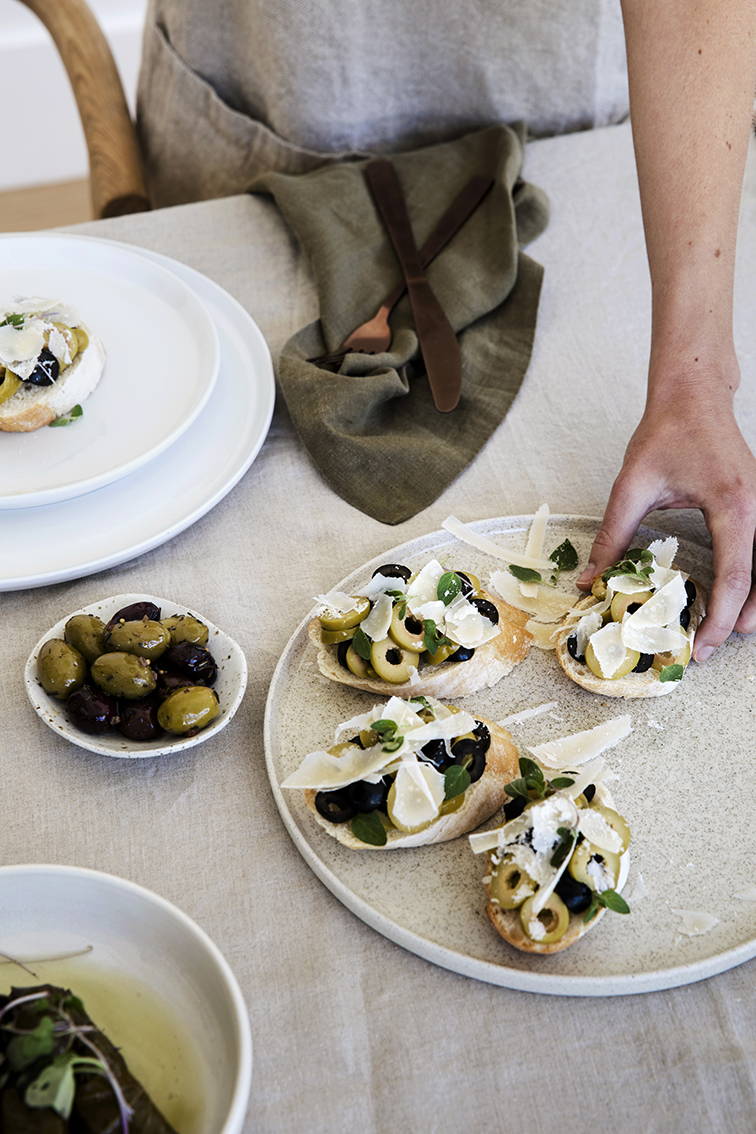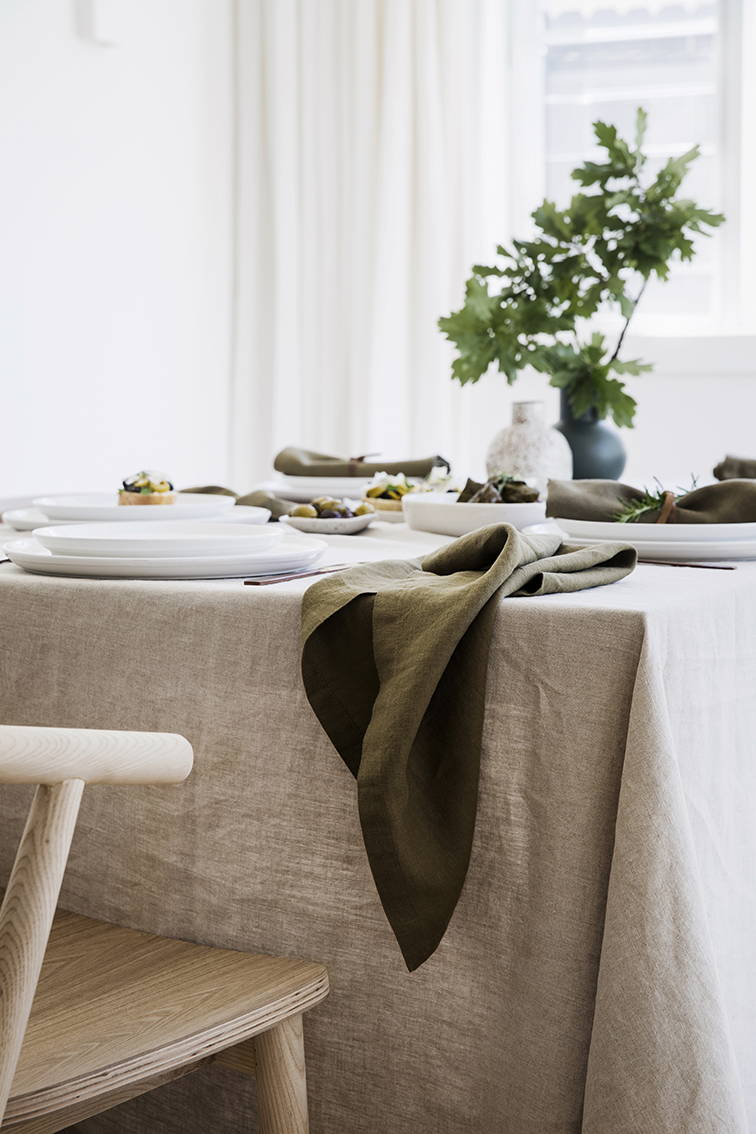 Plum & Navy
Plum and Navy combined create a striking, festive look. When using bold colour, keep your decorative details simple. A single vase with fresh flowers will act as a focal point and minimise clutter to ensure enough room for the main event - the food. This combination will ensure the tone is set for a special celebration.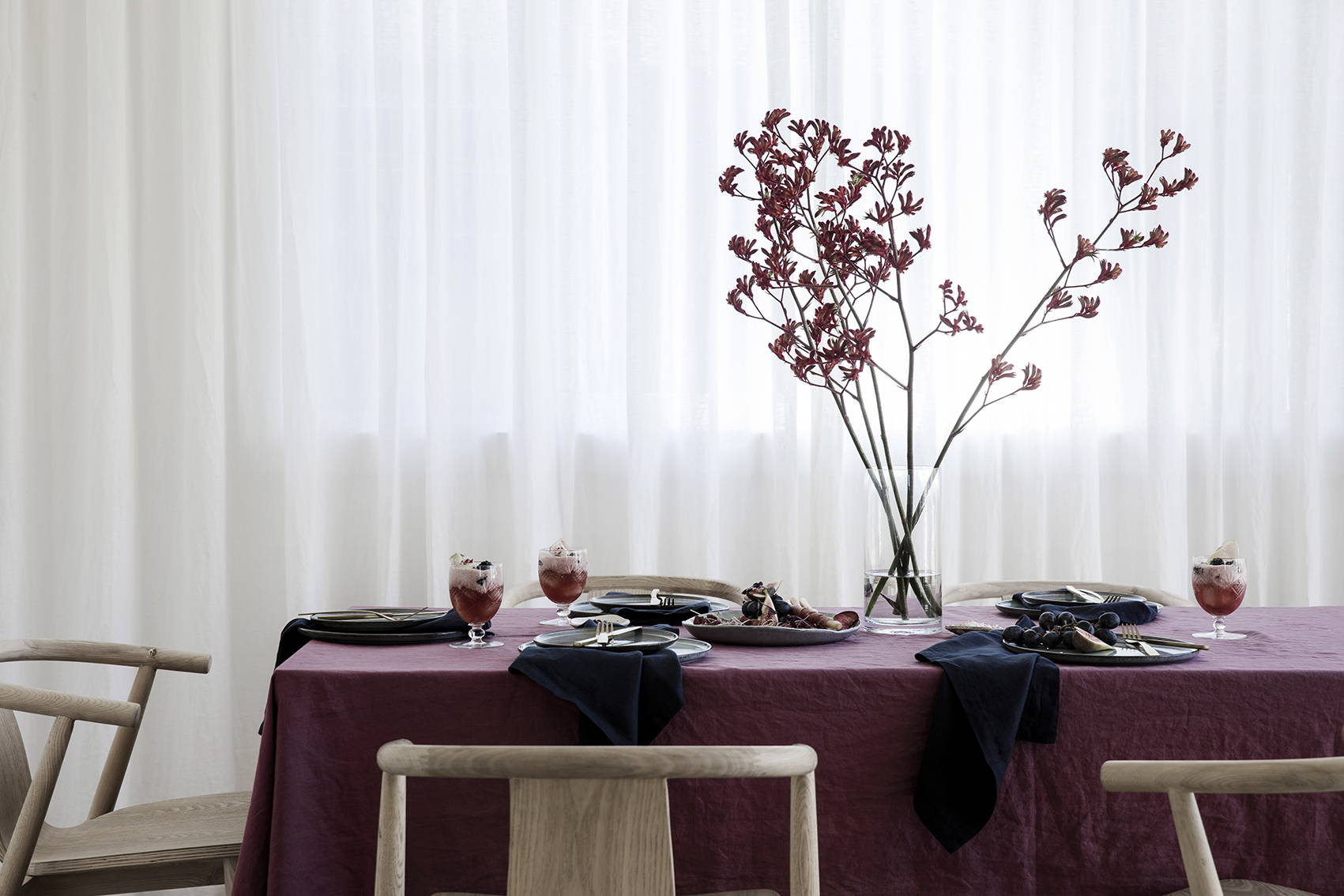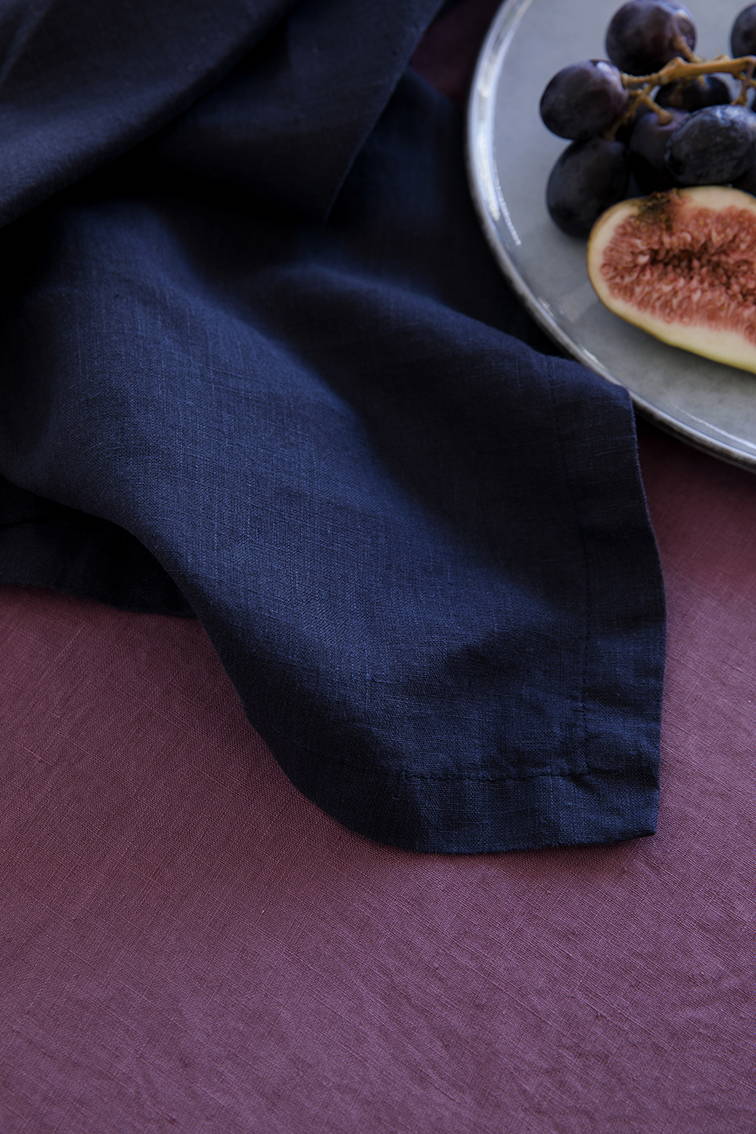 Natural & Indigo Stripe
For a more casual gathering, forget the tablecloth altogether. Linen placemats protect your table, soften the clatter of cutlery and create visual interest. We love this combination of Natural placemats with Indigo stripe napkins with a light wood table and chairs. These placemats are so easy to store and wash, they are also great to use for dining at the kitchen bench.