TRAVEL | Acre of Roses
16 JAN
As the new year has officially kicked into gear and the holidays begin to seem like a distant memory, it's comforting to know that there are places right on our doorstep where we can slow-down, relax and rejuvenate. Today's feature is the perfect place to do exactly that. Nestled in the regional village of Trentham, just an hour from Melbourne, you'll find Acre of Roses. Originally built in the early 1860s, Sandy McKinley lovingly transformed this miner's cottage into luxurious, yet wholesome accommodation that offers sensory experiences designed to help you escape from everyday stresses. We caught up with Sandy to talk about her passions and dreams that led to Acre of Roses, the best spots in Trentham and what makes this property so unique.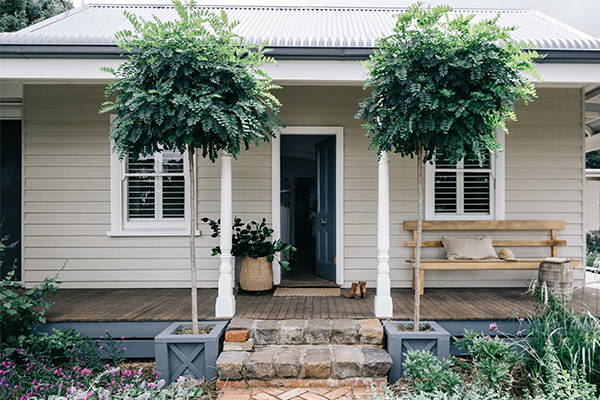 The Miner's Cottage. Photo: Marnie Hawson
How did you come to open Acre of Roses?
I had always dreamt of one day running accommodation on acreage in the country. At that point it was to be in NZ, however career and circumstance intervened and after moving to Melbourne in the early 2000's I discovered Trentham and the idyllic property we now have. There was something magical about the 1860's miner's cottage even back then. It was also originally set up as a weekend accommodation, so this really set the seed for what we have now developed. We officially opened to bookings in September 2018 after restoring the property to include every modern convenience needed for a getaway centred on wellbeing. We see ourselves as custodians of the property: she really has her own personality and vibe and we feel very fortunate to have the opportunity to bring her into her full glory.
What was your vision?
Our vision was to create a place where our guests could relax and rejuvenate from the busyness and stresses of city life. We wanted to provide somewhere comfortable and beautiful for them to create memories, reconnect with their senses and themselves, detox physically and mentally, and stop to (literally) smell the roses.
As part of our focus on wellness, we also wanted to provide a base for our guests to adventure and discover one of the most beautiful spa regions in Australia: the Daylesford Macedon Ranges.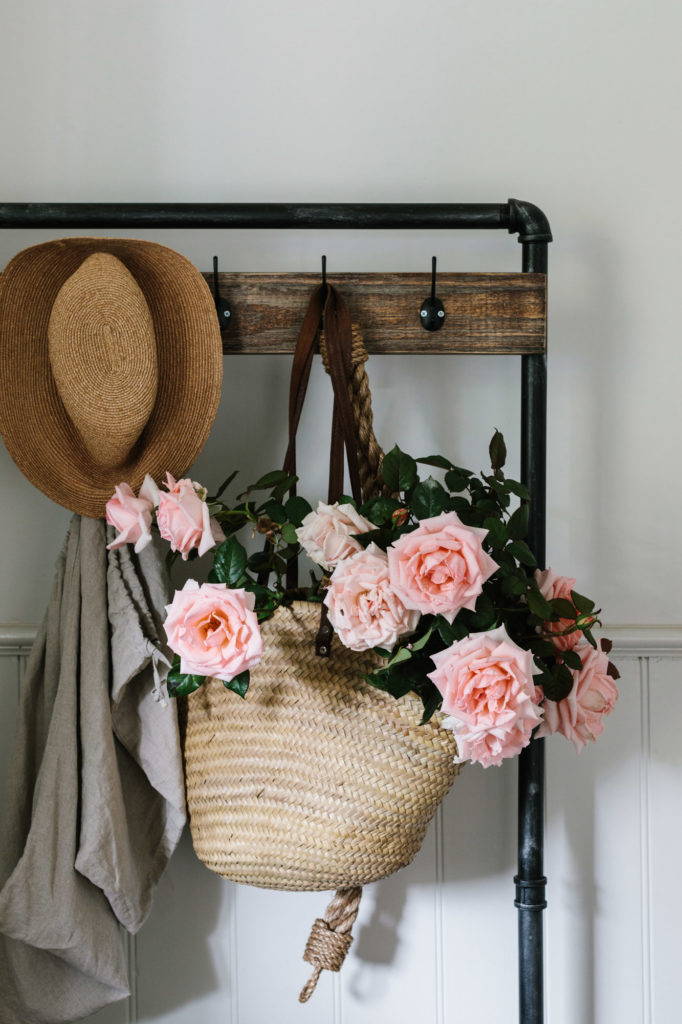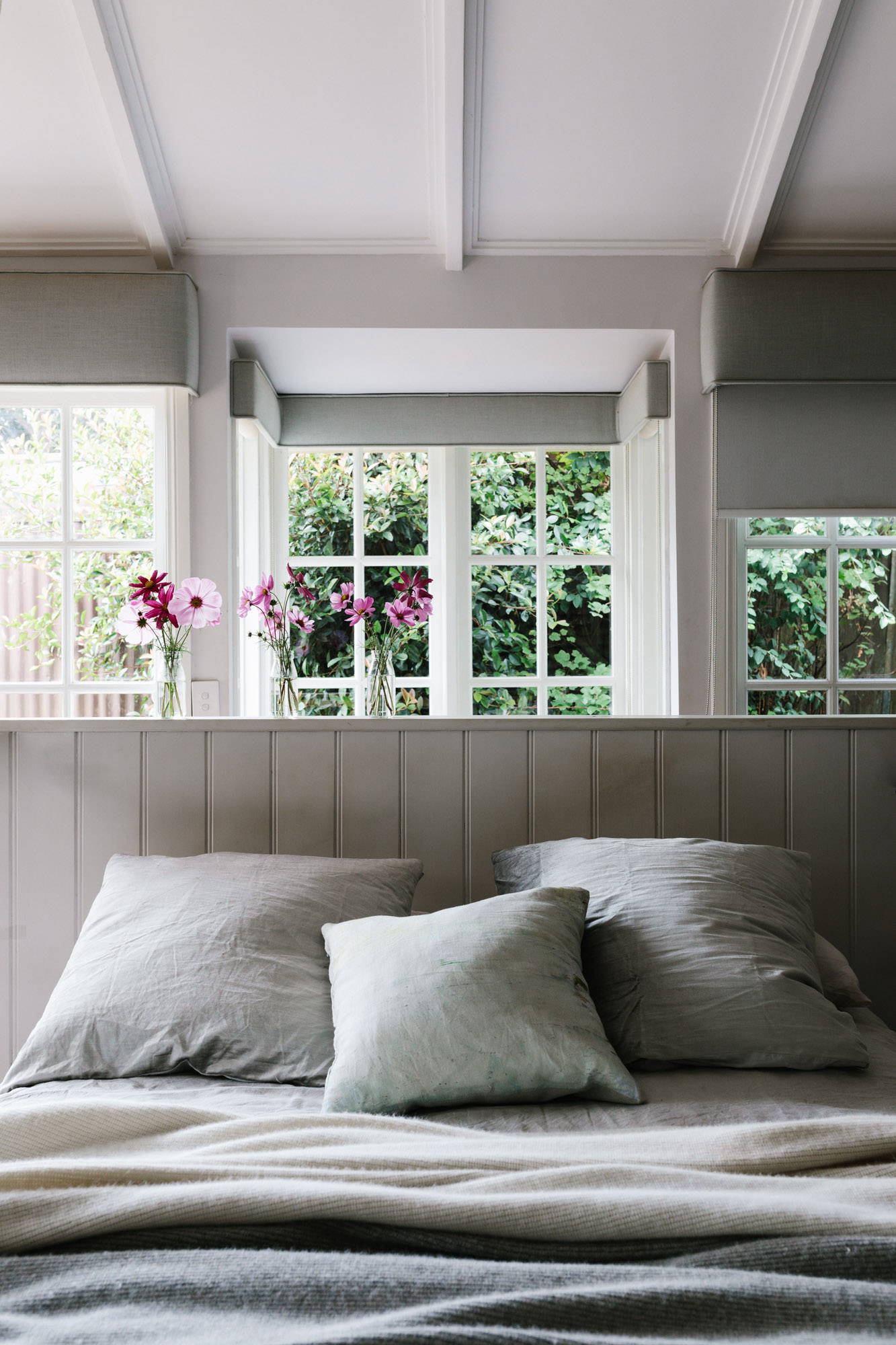 It's so interesting that you have a working micro-flower farm on-site! Could you tell us more about how this came to be?
I had always dreamt of working with flowers. After I was mentored by Helen Frost (nee Lindsay) who was one of Melbourne's top wedding florists, I started designing flowers for weddings. Serendipity intervened when a local rose and tree grower decided to sell his 1000 odd rose bush crop. So, it was inevitable we would end up with them. Trentham has the highest of rainfalls and rich chocolatey fertile soil – a match made in heaven. Once we got them in, to what was a blank canvassed paddock, we needed to get a bee-friendly eco system developed so we didn't need to use toxic pesticides and herbicides. Our flowers are "Safe to Sniff" So we introduced bee friendly flower beds to draw in the good insects, bees and birds.
Fate played a big part in what we now have as a working micro flower farm and recently we introduced bee hives, which provide massive pollination opportunities as well as future honey availability. This created an ethos that has seen us co-found a local slow flower movement called Consortium Botanicus. Our group supports and spreads the word about using local, ethically produced sustainable blooms.
Tell us a bit about Trentham? Where are your favourite go-to spots?
There are lots of things to see and do. I love having a coffee in the green surrounds of the Trentham General. The ambiance is calming yet inspirational and the coffee, supreme! Often, I sit in the rear and contemplate and plan for the day. In summer Annie Smither's Du Fermier restaurant holds a French style petite market on a Saturday morning. All her baked and grown treats are available. It really is a special occasion for a Saturday and often the queue is lined down the street.  
We are spoilt for choice with restaurants and pubs including the iconic and historic Cosmopolitan Hotel and The Plough. Another spot is the Wombat Forest where a country walk from Acre of Roses is divine. Moving from residential to rural to fully nature surrounds, the air is clean and fresh and the wildlife and flora sublime. And no visit to Trentham could miss Victoria's highest falls – the spiritual and breathtaking Trentham Falls.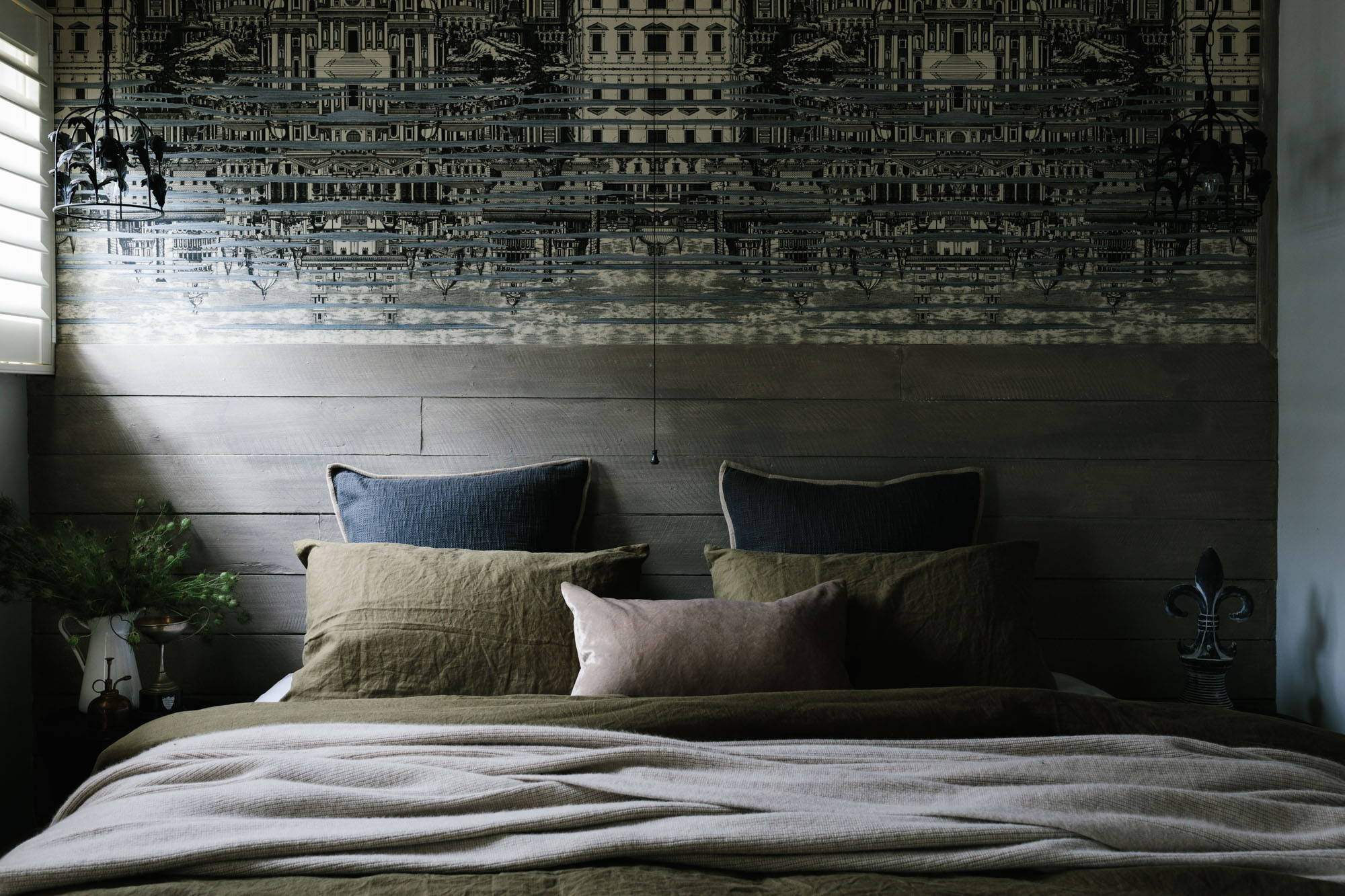 What can guests expect when staying at Acre of Roses?
We approach the Acre of Roses accommodation experience with our guests' wellness front of mind, indulging each of the five senses.
First is "taste" with guests provided with a well-stocked pantry of local gourmet produce, our in-house chef, our kitchen potager gardens and our commercial coffee machine and grinder and fresh juice bar.
Next is "sight" - which is obvious when our guests pull up at the front of Acre of Roses. Horticulturist Tim Pilgrim, who is behind Paul Bangay and The Estate Trentham's productive gardens, is our Head Gardener, while inside local interior designer Belle Hemming-Bright has created what I call the "Hamptons-meets-country" interiors.
Our guests love to experience "touch" through our cedar hot tub (the region's only one) filled with natural rainwater. But of course, there are also our CULTIVER linen, woollen Bemboka blankets, feather down Duvets, a pillow menu, and cashmere bed socks. 
"Smell" is not hard to imagine: as a working micro-flower farm, our guests can experience the heady scent of more than 1700 organically and sustainably grown heritage rose bushes and a potager kitchen, herb garden and orchard.
And finally, we offer guests a chance to experience "sound", with our customised Spotify playlists, but most importantly the serenity one can only have in a country village and the therapeutic Wombat State Forest where our guests can go "forest bathing".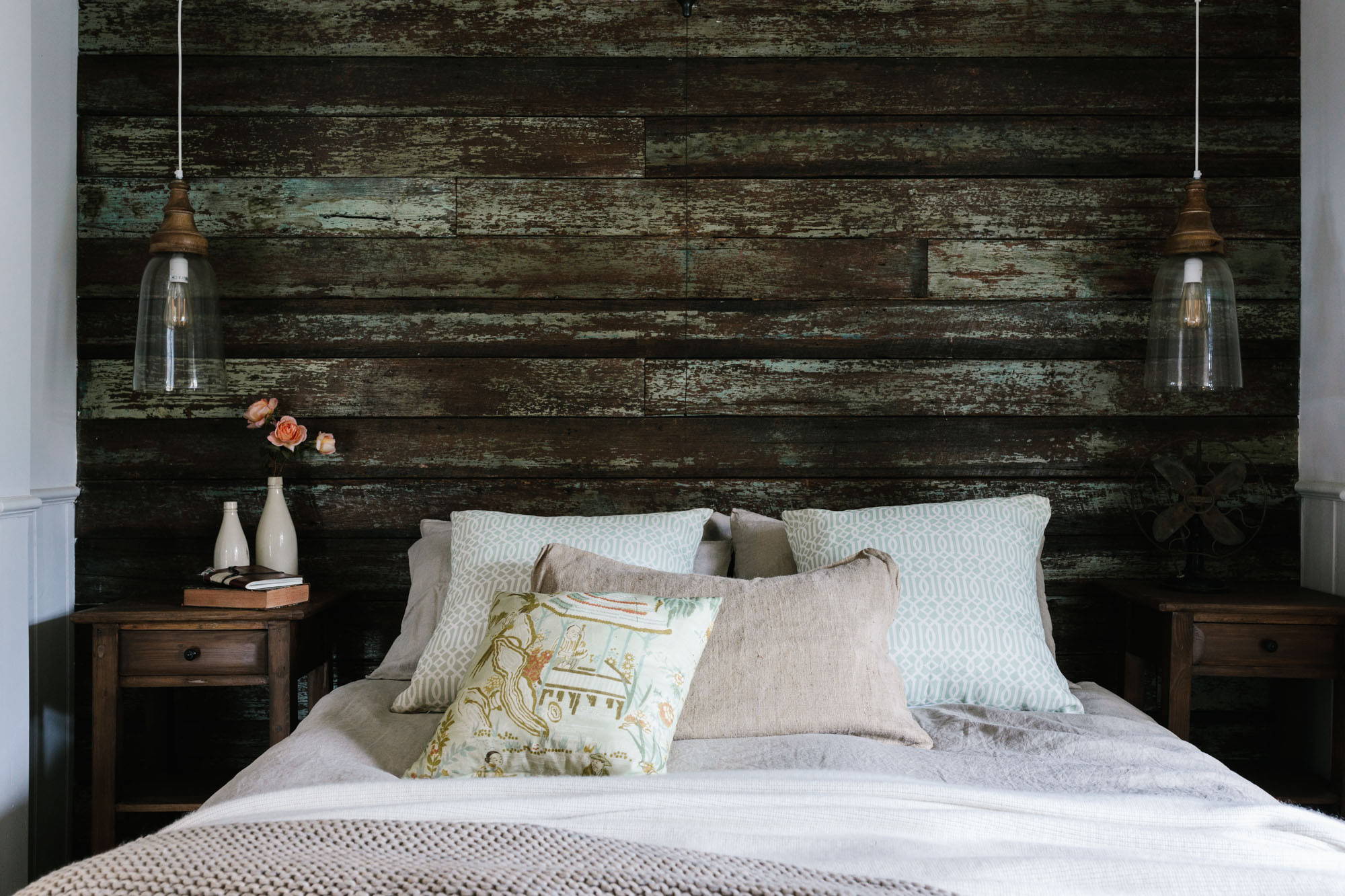 What is your favourite detail about your gorgeous property?
My favourite detail is the swinging chairs which we have in three different quiet spaces. Each follow the sun, meaning you have various areas to choose from to gaze at the gardens and trees – contemplate, meditate or watch the bees and listen to the birds.