HOW TO | Host a no-cook brunch
14 JUN
We love weekend get togethers for the simple pleasure of good food and conversation, and we know that impromptu gatherings are just as important as significant events. Rather than trying to find a cafe with enough space only to be hurried along after you finish your coffee, host brunch at yours without the stress of cooking.
There will always be a bit of prep, but you can assemble a luscious and indulgent display in very little time – with real wholesome ingredients, and without turning on a single heat-source. For our no-cook brunch board, we've gone for a mix of sweet and savoury to cater for all tastes.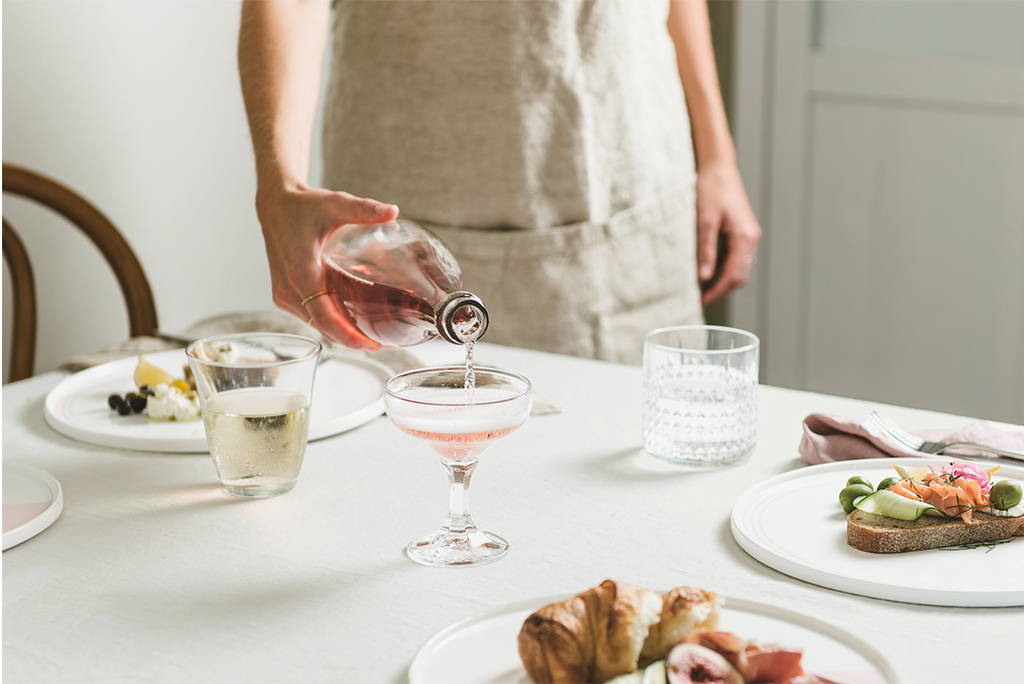 Shopping List:
Croissants, dark Danish rye

Smoked salmon, prosciutto

Goat cheese in olive oil

Avocado, red onion, cucumber, tomato, lemon

Grapes

Green Sicilian olives

Dukkah

Dill

Tea, coffee, juice or bubbles
1. Pickled onions not only taste delicious but will add an element of colour to your brunch board. While they may look fancy, making them is simple - thinly slice your onions and put them in a jar or container, stir in apple cider vinegar, a pinch of salt and sugar and a splash of warm water. After a few hours the onions go soft and their red pigment leeches out, turning them into a beautiful shade of pink.
2. Ribbon your cucumber - use a vegetable peeler to carefully slice the cucumber lengthwise into long, thin ribbons.
3. Little bowls and dishes are great for holding spreads or dips, and arranging ingredients on a serving board or a few platters means everyone can pick what they want, and go back for seconds!
4. Beautiful plates make an instant statement with very little effort. We love In The Roundhouse plates, the fun and unique designs make styling the table easy.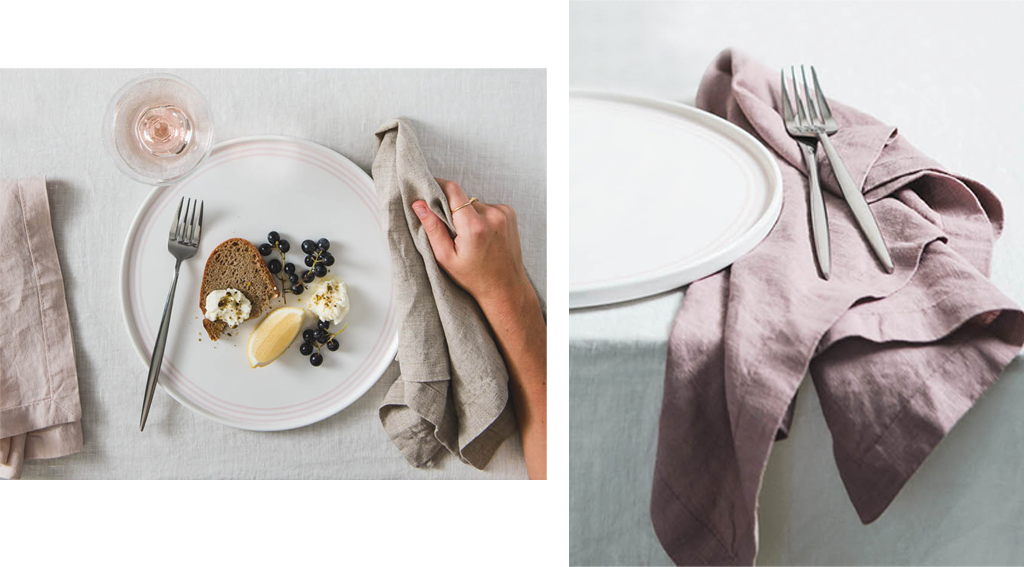 5. Linen napkins will always evoke comments and make guests feel extra special, and light-catching glassware create character at a moment's notice. Coordinate everything, or mix and match to make it your own.
6. Remember that layering colours, textures and materials add a little something extra to any table.