INTERVIEW | Create a gallery wall with Tali Roth
31 JAN
There's no denying Interior Designer, Tali Roth is one of our favourite Aussie creatives. Her gallery walls, carefully curated with art to admire and inspire, bring style and personality to any room. Scrolling through her Instagram is certainly enough to make you want to redesign your own home (and office in our case). So, we asked Tali to reveal her secrets on creating a gallery wall, where she finds her inspiration and about life in New York City.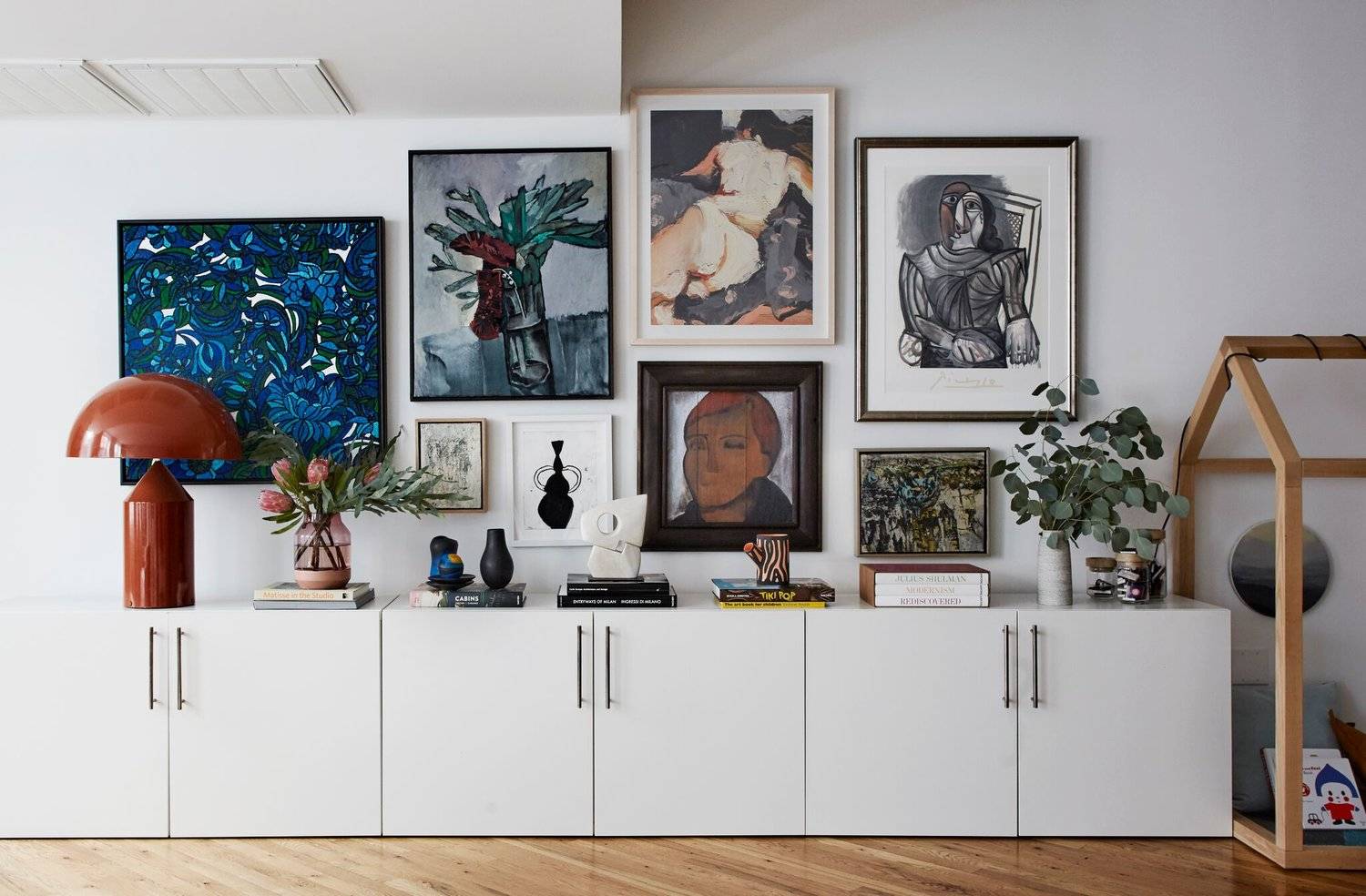 Photo: Genevieve Garruppo
Can you tell us a little bit about yourself and what you do?
I am a residential interior designer in New York City. I design spaces which means I space plan, source materials, furniture, lighting and objects. I facilitate renovation work and manage contractors etc.
We love your style, especially your fabulous art walls. How do we mere mortals curate one of those in our own homes?
Ha! Here are some practical tips…
1. Measure the wall. For the purpose of this explanation lets pretend its 2.5 metres wide and tall.
2. If you have existing pieces of art, tape out a portion on the floor that is 2.5 metres wide and tall.
3. Place your artwork like a jigsaw puzzle in the space. Note the size of any gaps or holes in the arrangement so you can source pieces to fill in.
4. Mark the middle point of the gallery wall and the middle point of the wall and hang the first piece and build out from there. HOT TIP: Photograph it on the floor so you can always refer back!
5. What if you don't have pieces to hang and you need to source all new? I would tape out some rectangles on the walls and then note the sizes and then begin sourcing! If that is too rigid then just collect art over a period time and follow steps 1-4. The more authentic the art choices the better!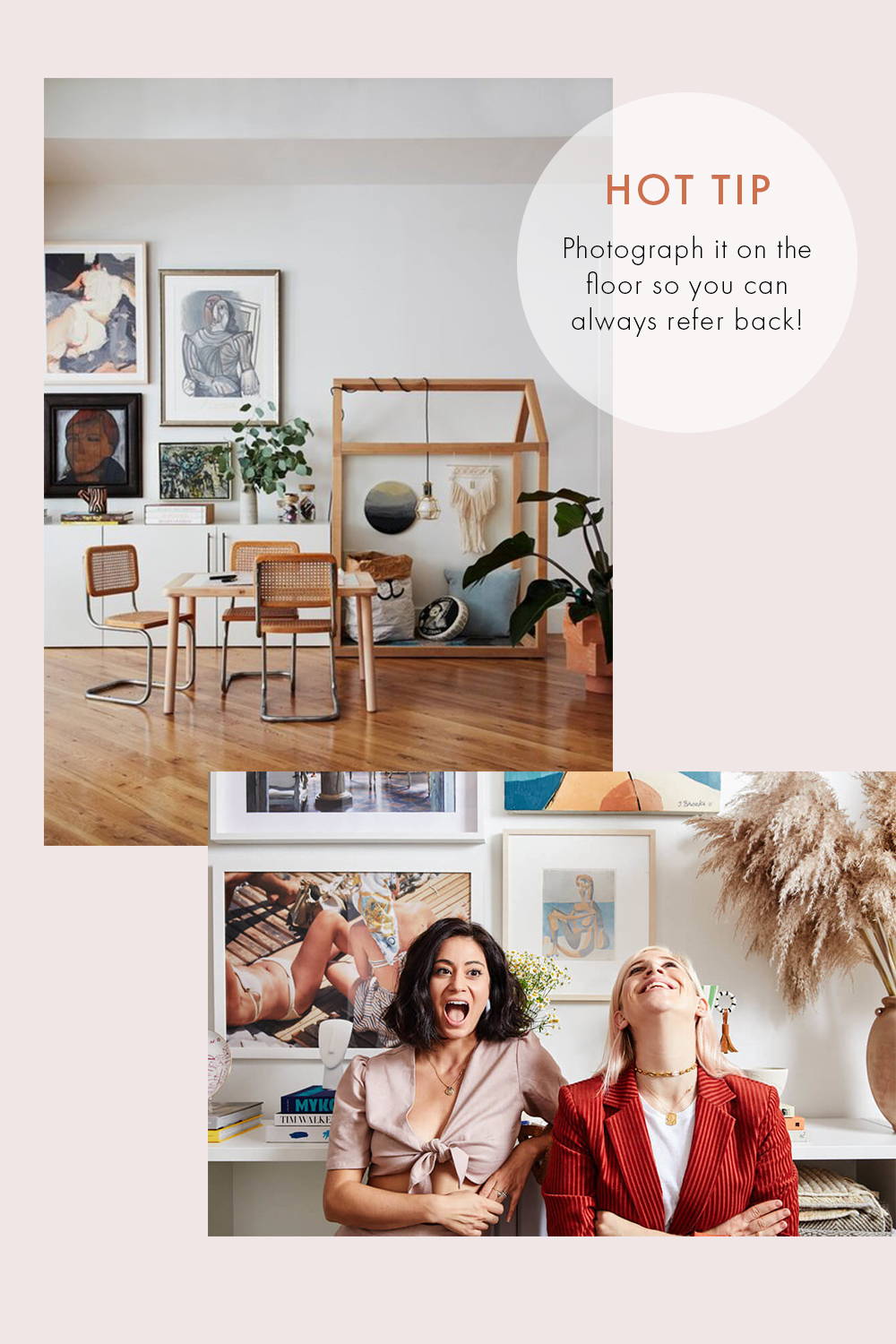 Top Photo: Genevieve Garruppo. Bottom Photo: Christian Torres
Do you have some tips for people (who don't have a huge budget) looking for art for their homes? Like where to find it? Any dos or don'ts?  
There is a lot of cool stuff out there! My idea is a real mix… Don't do all prints from a mass-produced store. Mix in vintage art that is worth nothing but is super cute! Find famous artists who do prints of their works that are limited editions, maybe have your kid paint something little and call it a Picasso.
Where do you find inspiration for your interior styling?
In everything. I wish I traveled more but I don't. Ultimately, I just see it in being out there in the city on my feet every day. I of course love following international designers and seeing what they are doing.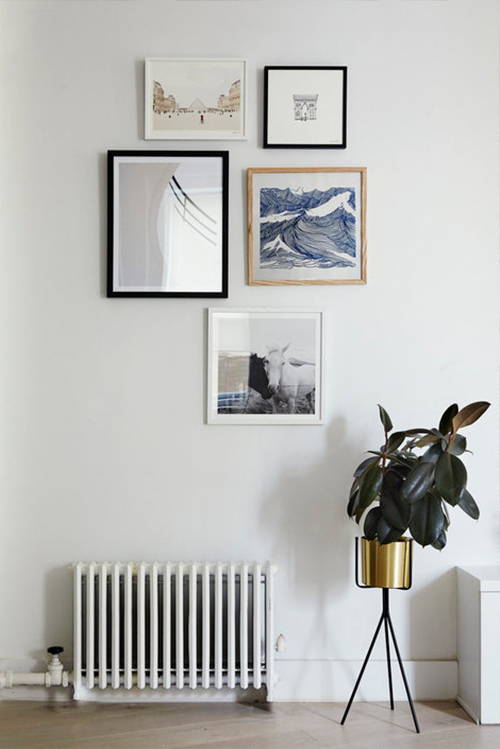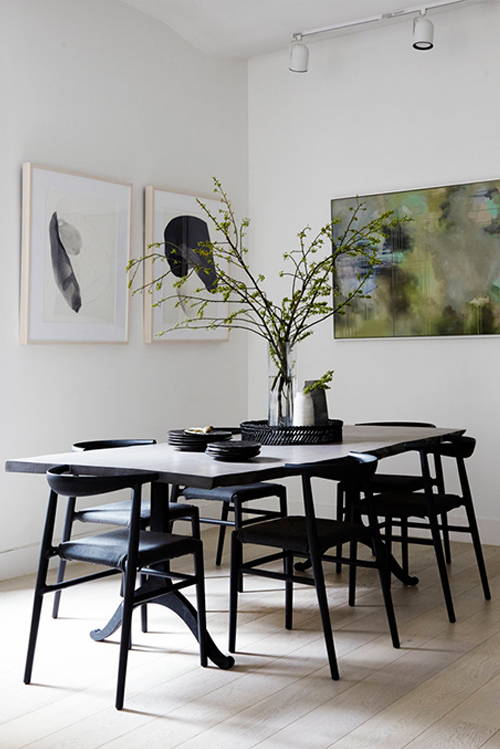 Photo: Genevieve Garruppo
Who are some of your heroes when it comes to design, interiors, fashion or music?
Good question –
Fashion – Love missoni! Love their knits and colour combinations. I love Gucci at the moment although I buy nothing from there. I love Celine (especially their interiors). Isabelle Marant, Annie Costello Brown, Lucy Folk, Mira Mikati, Solace London and anyone who is making lurex.
In terms of interiors I love the Aussies – Simone Haag, David Flack, Tamsin Johnson, BE Architecture. I love Pierre Yovanovitch, Studio Van Dysen, Ashe and Leandro, Faye Toogood, Neal Beckstead, Workstead… I don't know I love everyone a little!!
Life must be hectic in the big apple, how do you wind down and disconnect?
Great question. I am still figuring it out! We don't have a heap of downtime… Also because we have a toddler!
What are some of your favourite spots in or outside of NYC for spending quality time with loved ones or perhaps having a moment to yourself?
We love upstate – Hudson is especially gorgeous. We go to the Hamptons in the summer time which is always amazing! We are obsessed with DIA Beacon (a contemporary gallery in the town of Beacon)… we have some family friends in Connecticut. Anywhere we can go for a night that has no noise and lots of green is always amazing for us!
See more of Tali Roth's amazing work on her website or Instagram.