HOW TO | 4 ways to repurpose your linen bags
20 FEB
At CULTIVER, we're big fans of the 'reduce, reuse and recycle' philosophy. Our textiles are thoughtfully sourced, produced and packaged as we aim to leave as little impact on the earth as possible. It's a little known fact that linen is highly sustainable as the flax crops from which it's made use far less water and pesticides than other crops such as the cotton plant.
Our products are designed to last and our bedding and table linen comes in a matching drawstring bag originally designed to store your linen when not in use. We've recently been inspired by the creative ways these have been repurposed and with this in mind have put together four of our own ideas.
1. A handy shopping bag for fruit and veggies.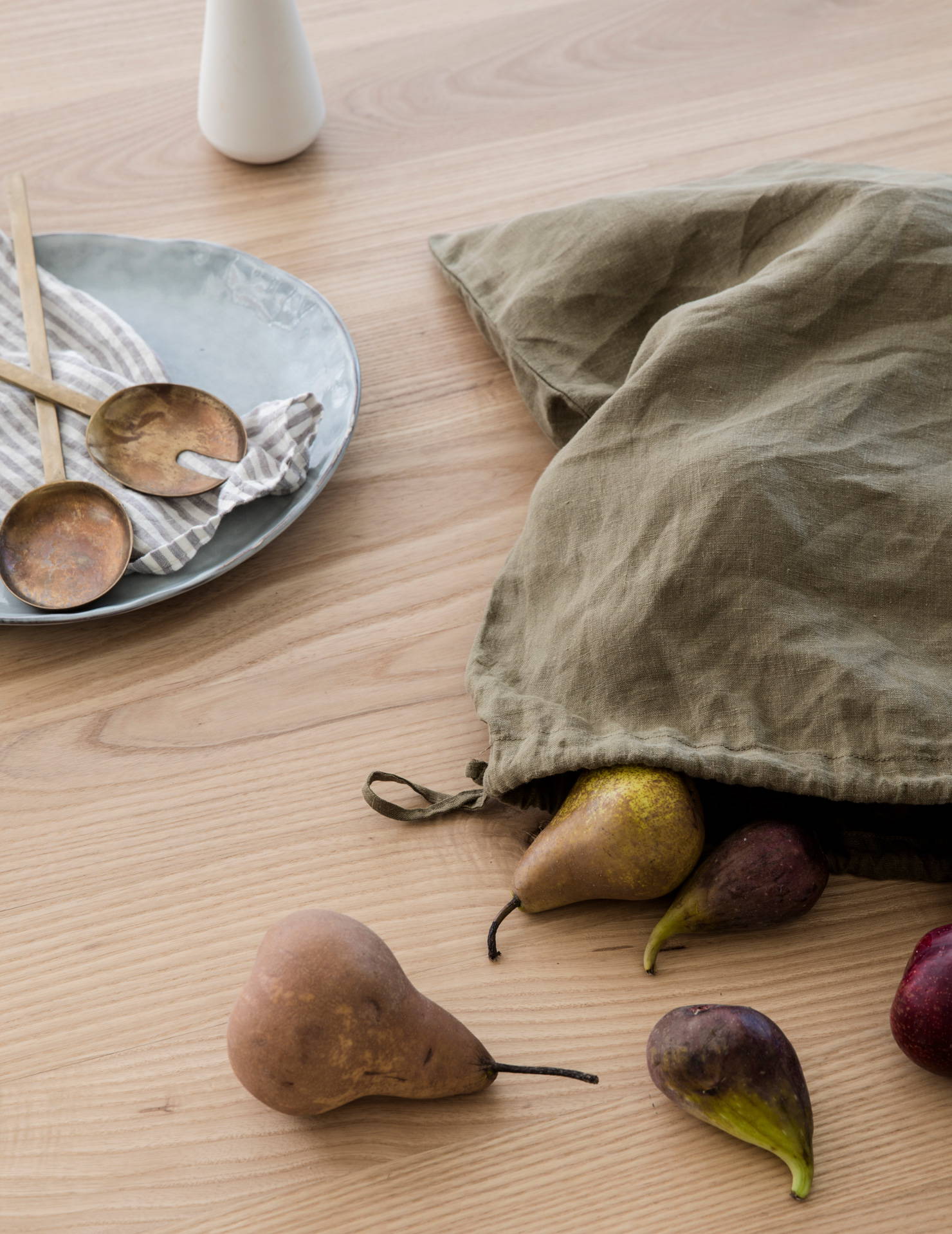 2. Separate shoes from your clean clothes in your luggage or use as a laundry bag.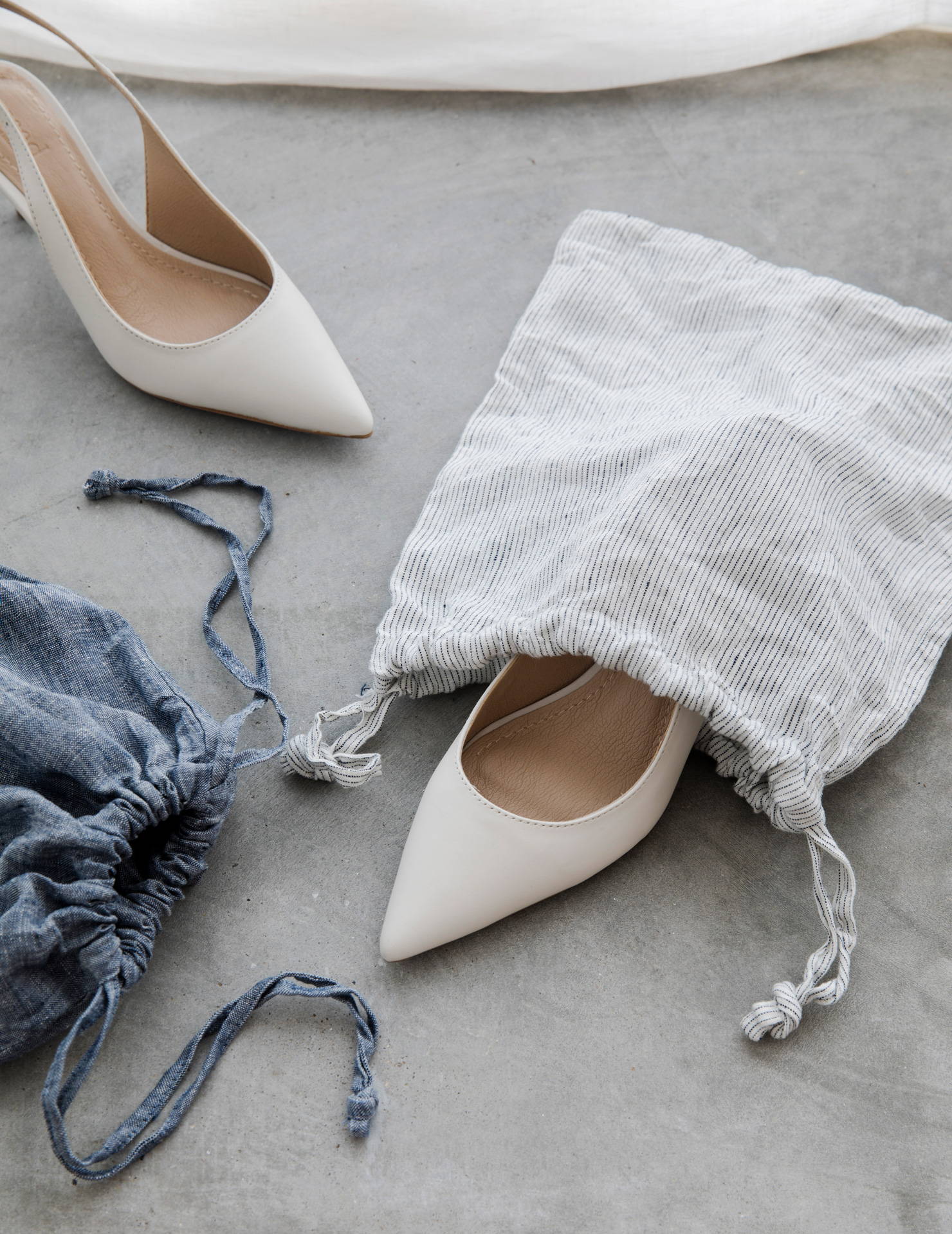 Featuring: Pinstripe and Indigo
3. Keep your phone and sunscreen sand-free at the beach.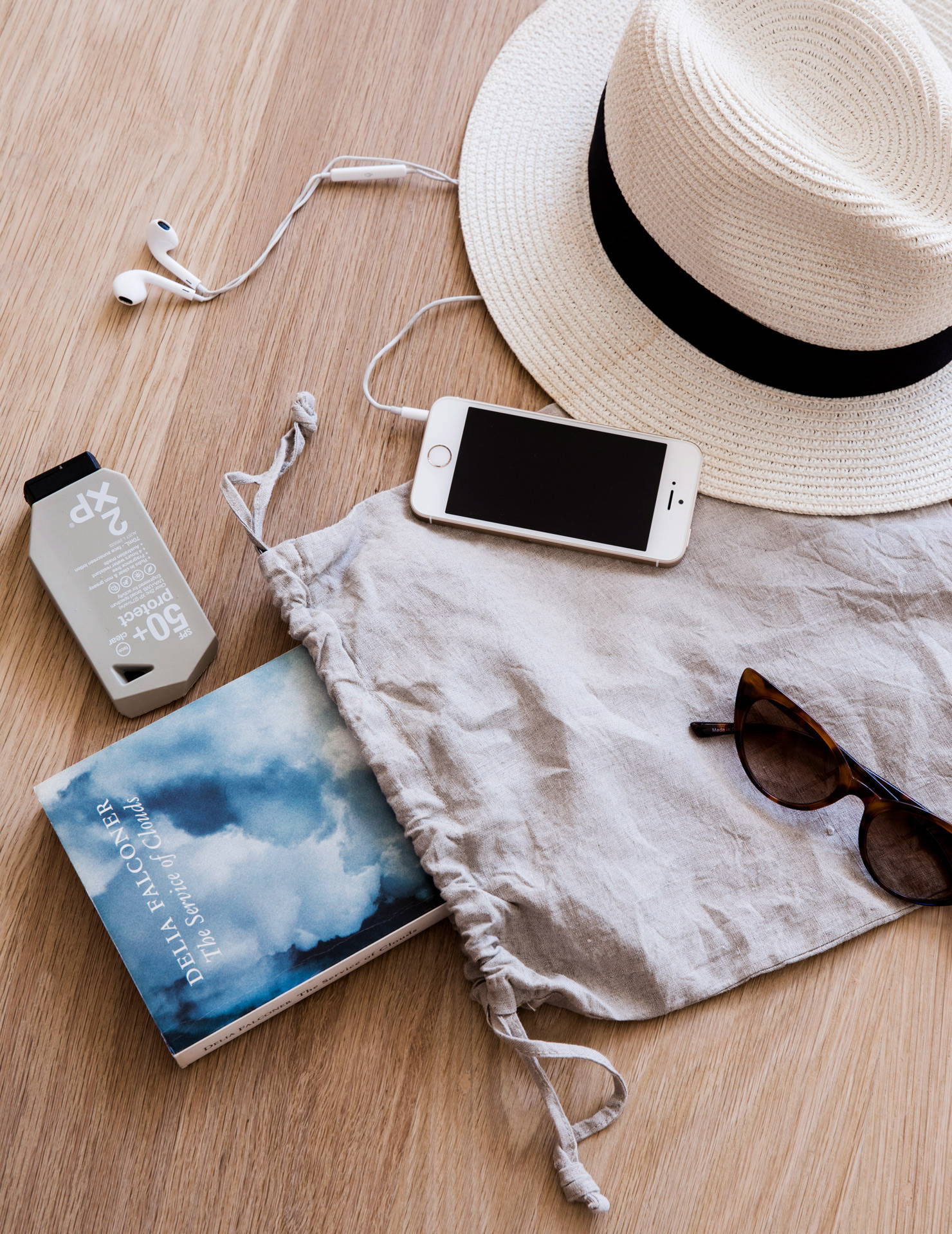 4. A travel pouch to keep your carry-on essentials.