DESIGN | Quiet Luxury
19 JUL
Minimalist, serene and elegant - everything has its place in the Sydney home of interior designer Shan Humphreys of Spaces by Shan. Inspired by Danish and Japanese design, simplicity is key for her in her work - it's evident in her considered use of finishes and thoughtful touches of textiles. We spoke to the designer about her inspirations, aesthetic and daily rituals. Take the tour.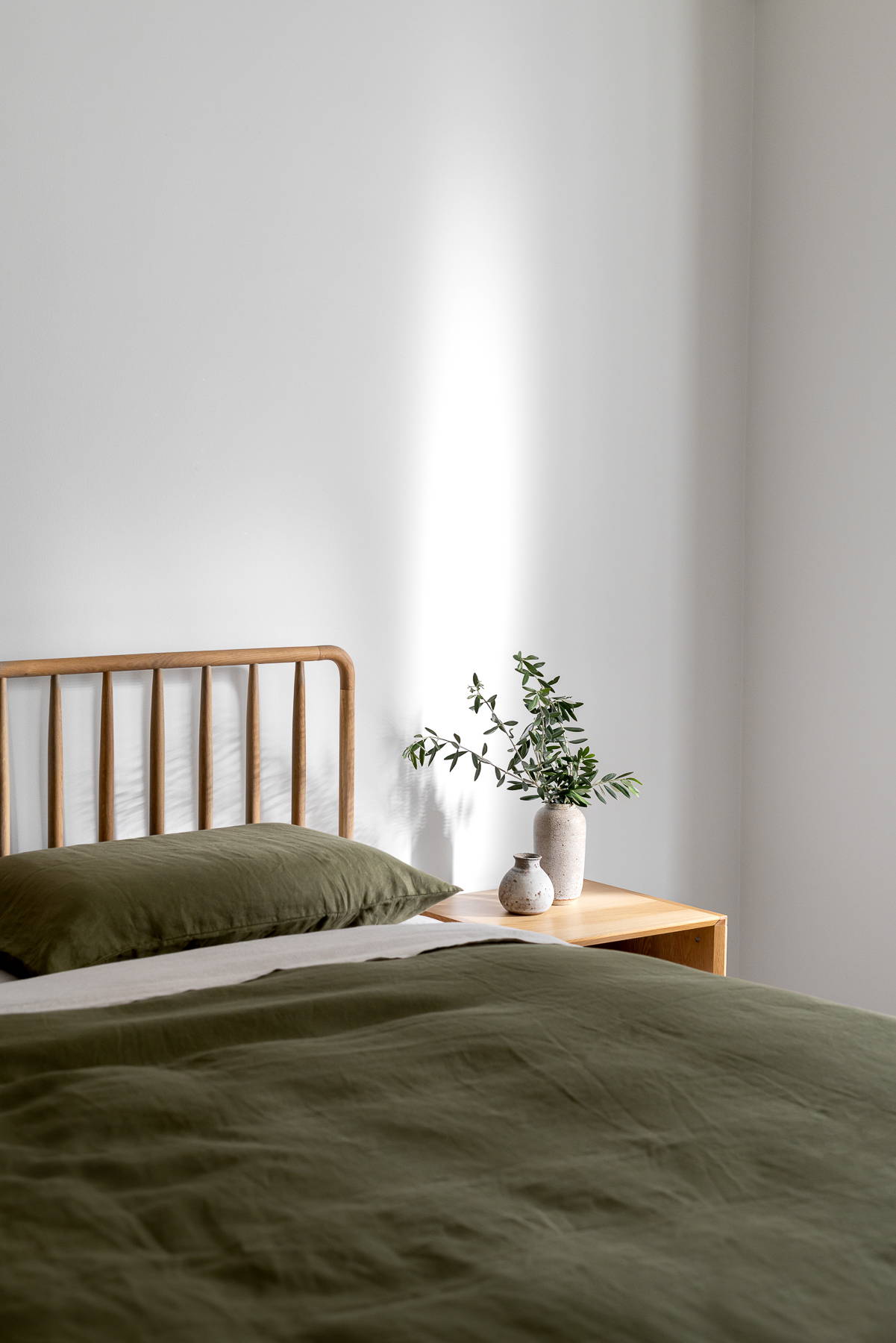 Tell us a bit about yourself and what you do?

I'm the founder of Spaces By Shan and a mum to my 2 children. I style, decorate and design refined interiors. From concept creation, colour palette selection to specifying of material finishes and adding that finishing touch through styling to create well-designed spaces.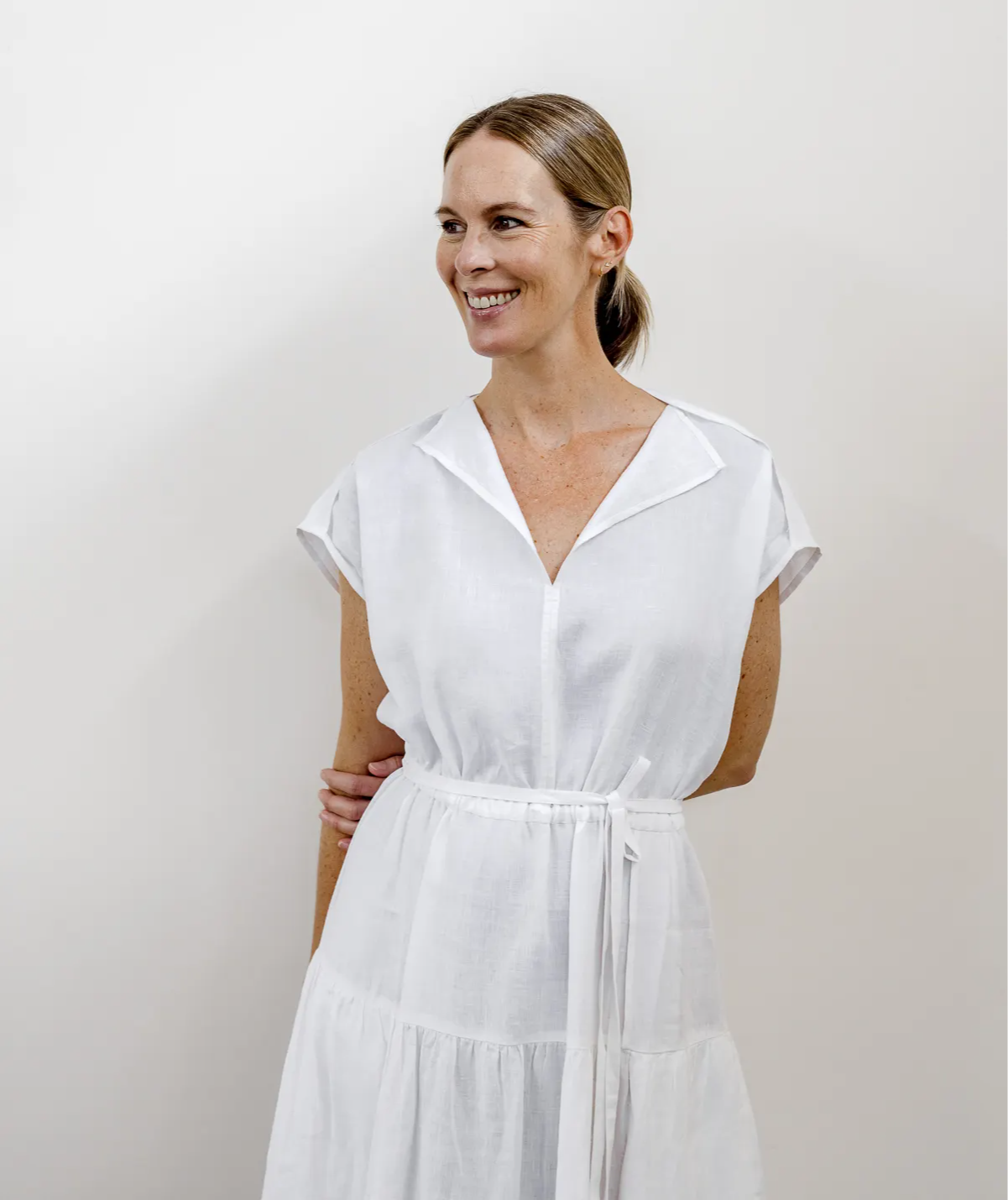 What does creativity mean to you and where do you source your inspiration?

I see creativity as being able to recognise what's not working in a space. To develop fresh ideas and create solutions that will suit my clients needs and lifestyle, with thought to balancing creativity with practicality.
I find inspiration in architecture & interior books, designers, and photographers. Lifestyle photographers mainly, as I'm drawn to the mood they capture and the feelings the image evokes.
Going for walks is another way for me to clear my mind, soak up my surroundings and let nature work its magic. I'll often think of the solution to an element for a space whilst on my walks.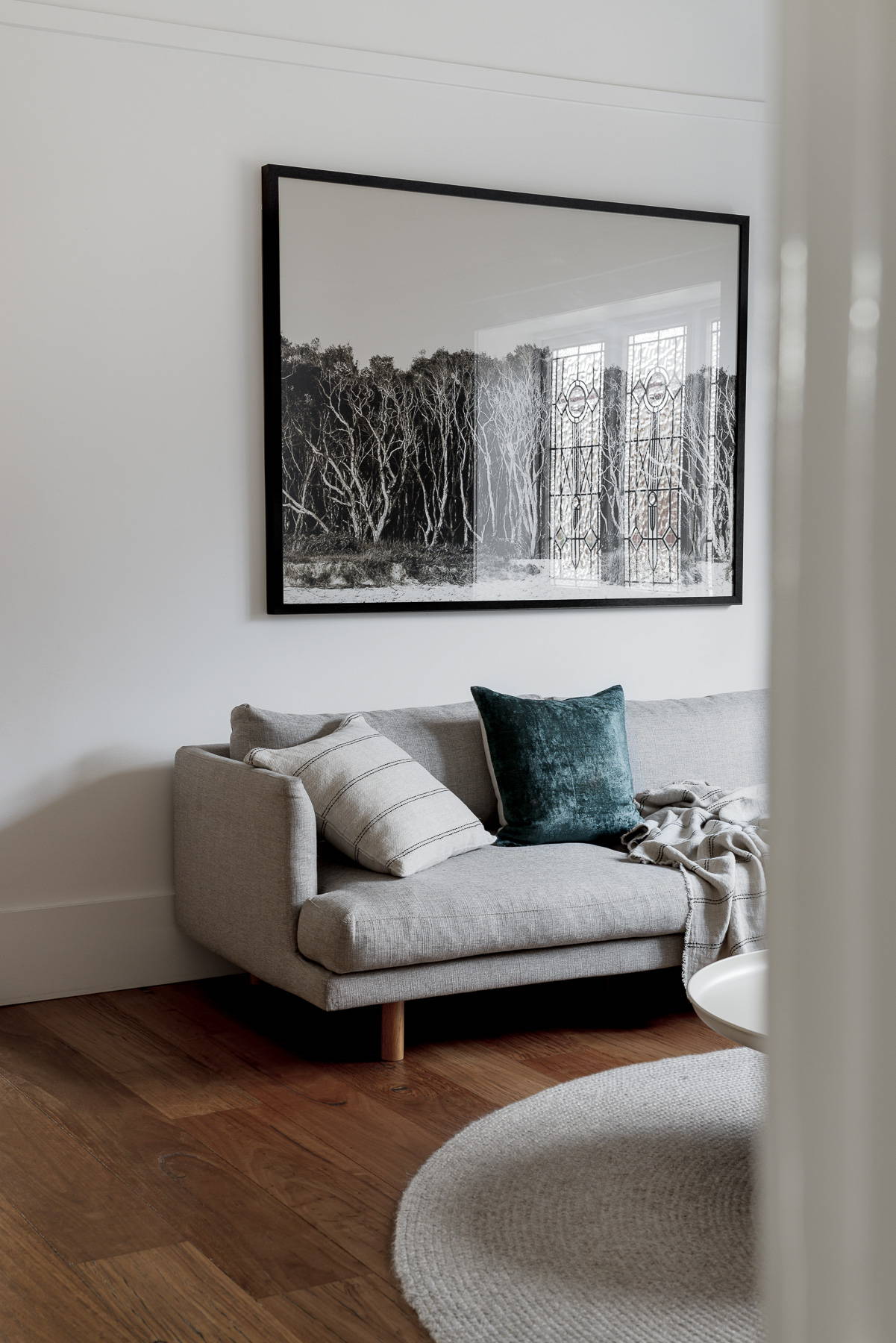 "Sleeping on linen has certainly made me feel pampered. It feels luxurious, the texture of the linen is relaxed and makes my bedroom feel calm and serene."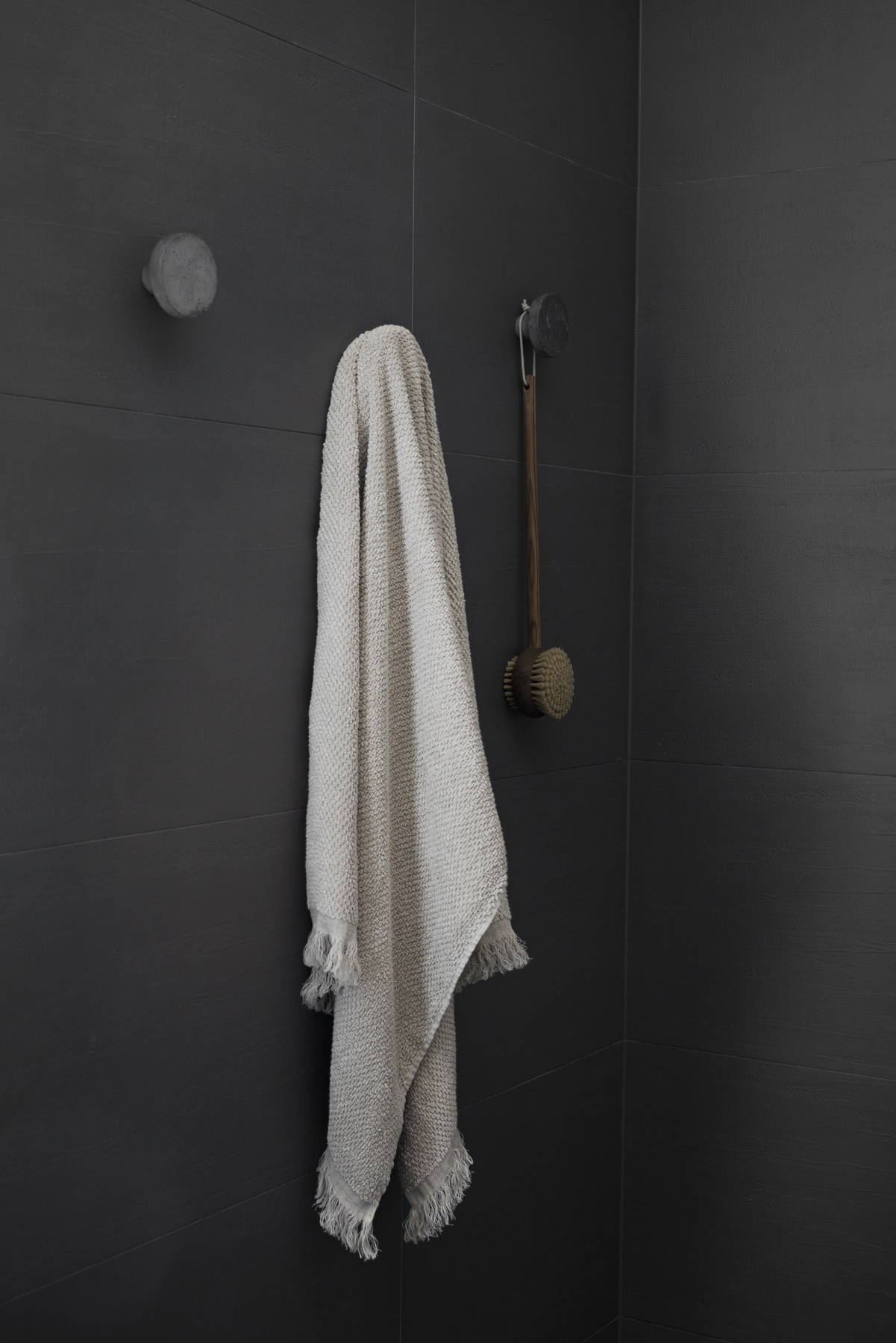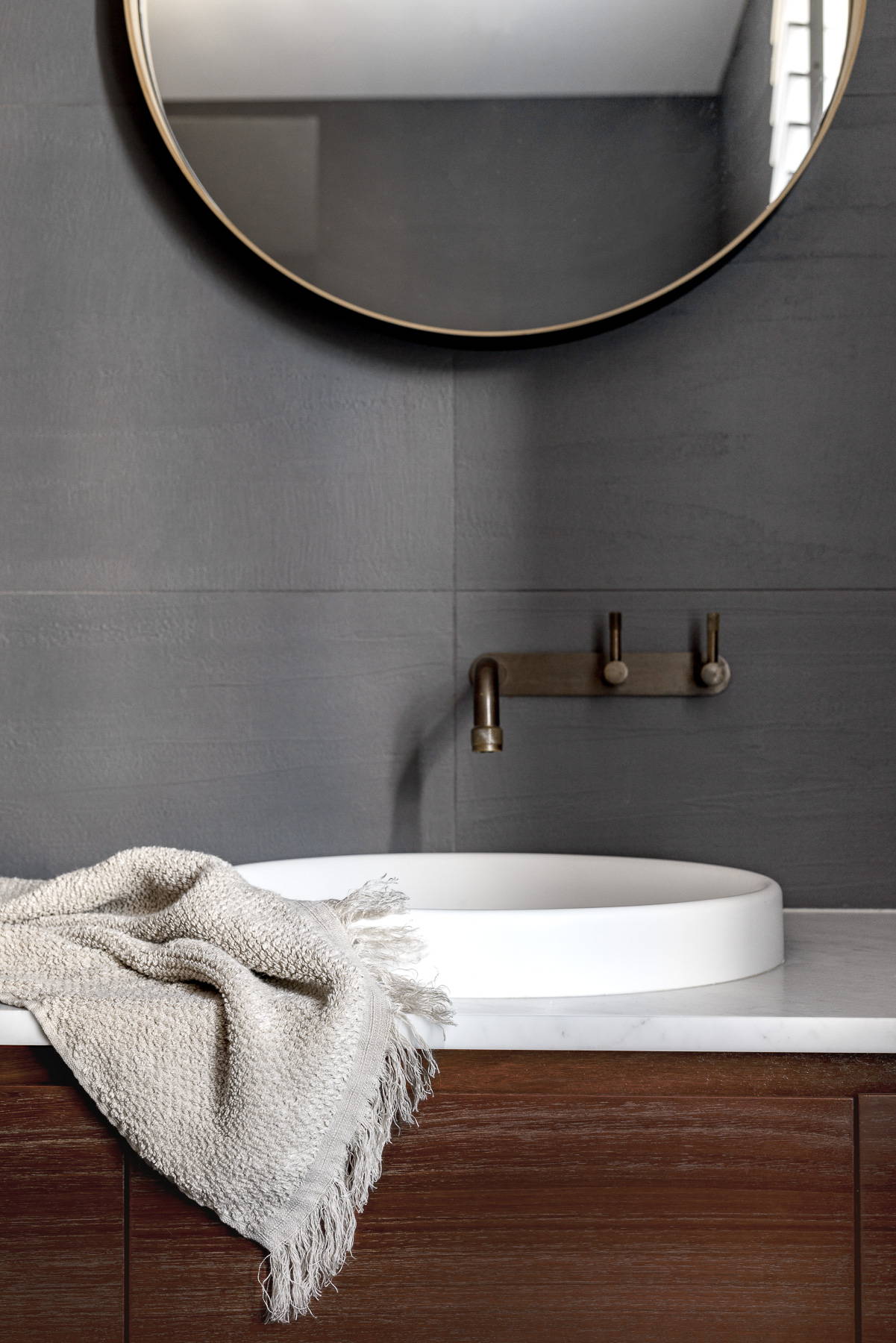 How would you describe the aesthetic of your home?

Minimal in design, clean lines, muted tones with the use of natural materials, blend of textures and brass accents for relaxed family living.
My two children, Ariella and Remy and I. Also, Florence our cat and Indie, our rescue dog, who is my constant shadow.
Tell us about the renovation process, what design features you wish to incorporate?

With my love for refined spaces and minimal styling, storage was an important aspect of my renovation. I like everything to have its place, particularly in the kitchen, uncluttered.
Natural light to the new extension was essential, which was incorporated through the use of high light windows. They provide me with a constant view of the forever changing sky.
I was conscious of ensuring the finishes complimented the original features of the house. The recycled timber hardwood floor boards add warmth and texture which balances with the concrete floor in the kitchen, dining area.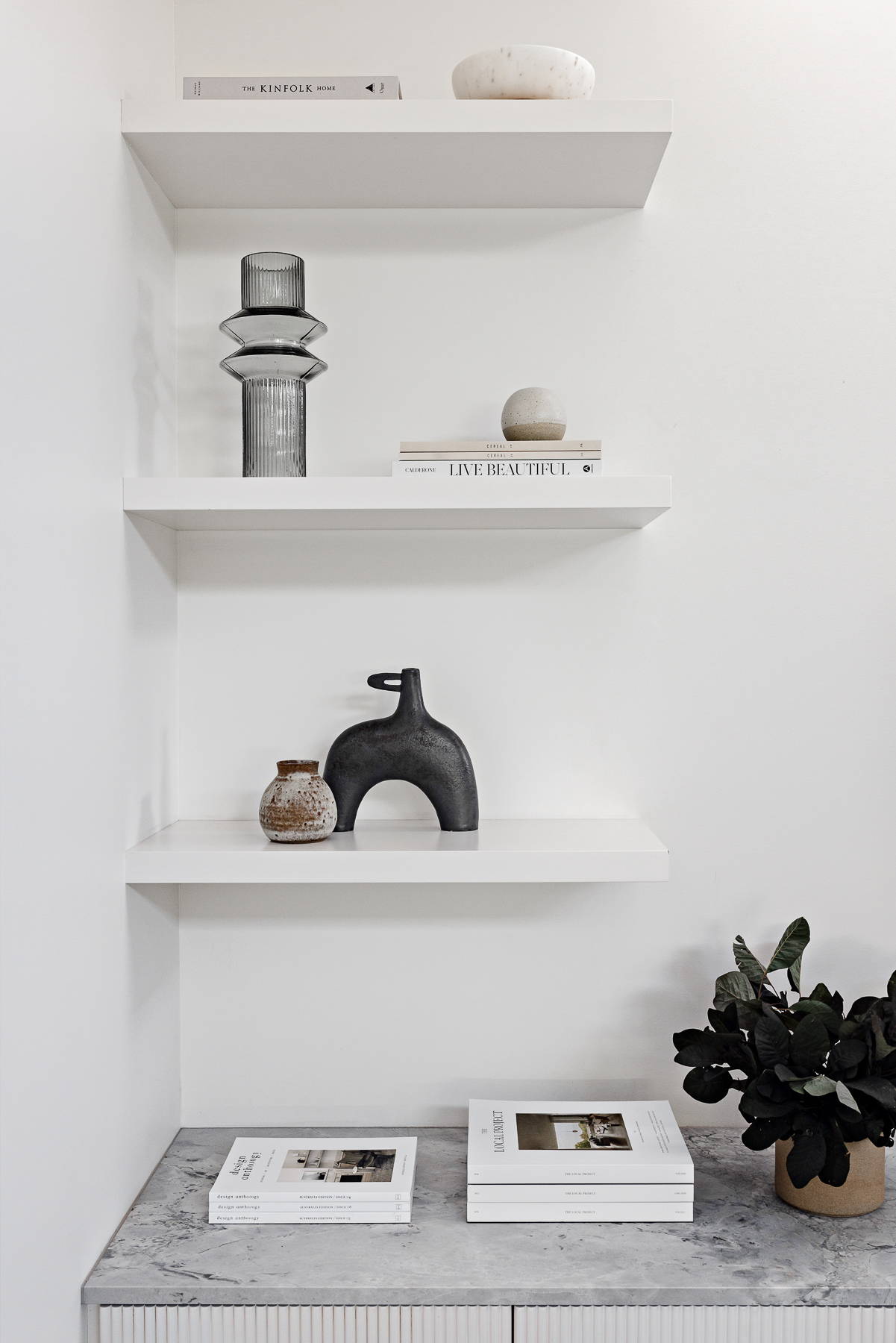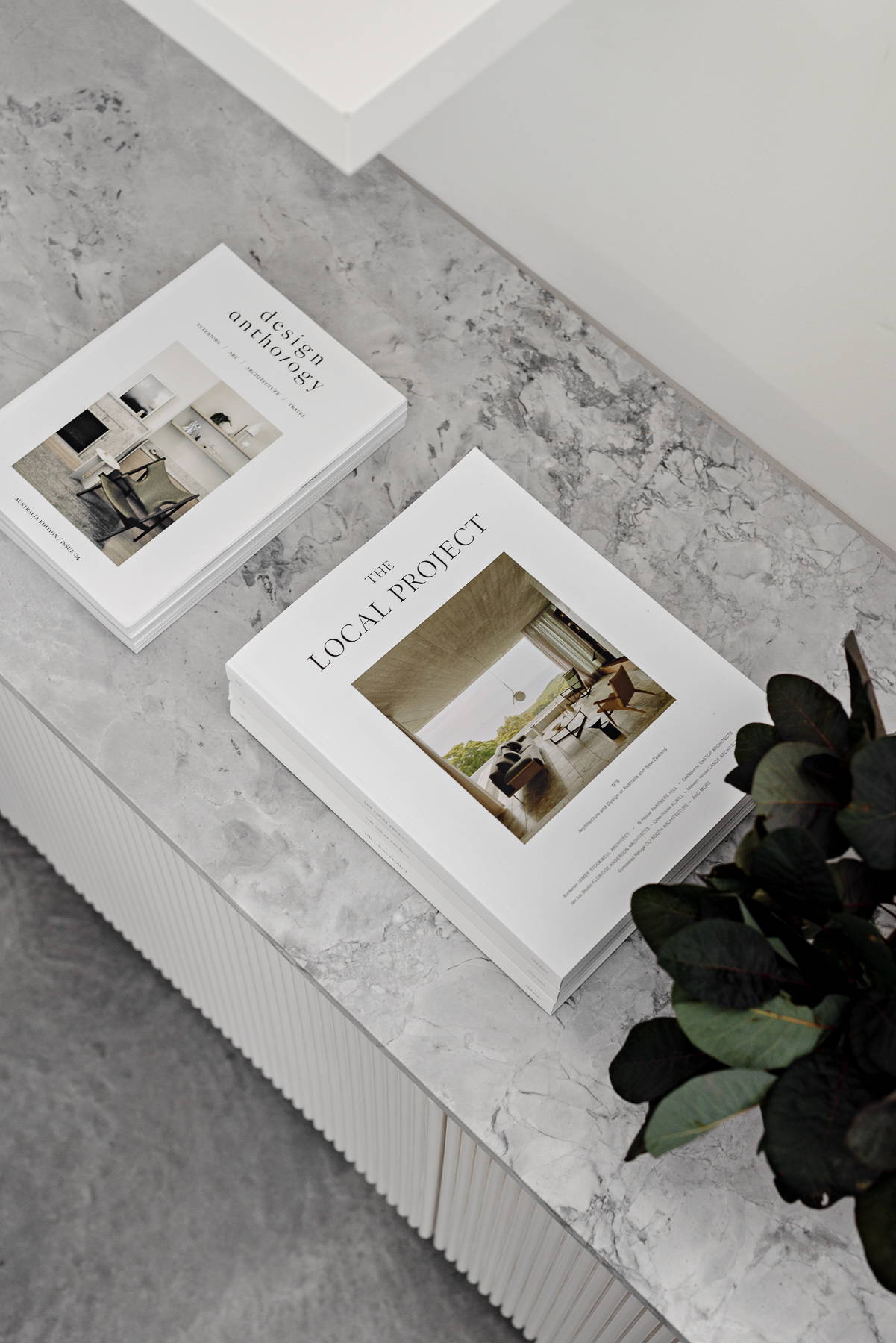 What architecture and design styles are you inspired by?

Danish and Japanese design styles are most inspiring to me.
I aspire to their aesthetic of simplicity, functionality, clean lines and organic forms. With an appreciation for their soft muted colour palette and relationship with nature in their designs.
What makes a house feel like a home to you?

I feel the foundations of a home are laid from considered design. Continuity in colour palette and finishes, flow and thoughts into transition spaces, set the tone of how you want the space to feel.
Adding elements of texture, soft furnishings, rounded shapes and surrounding yourself with things that you love brings energy and feeling to a space, making a house a home.
I've always had an appreciation for the smallest details and the impact they can have in a space.
What does the term 'luxury' mean to you?

I certainly don't associate luxury with abundance of possessions, it's the small details for me.
Sleeping on linen has certainly made me feel pampered. It feels luxurious, the texture of the linen is relaxed and makes my bedroom feel calm and serene.  
Being able to work in my own business, allowing flexibility to be with my children and scheduling in time for self care are a luxury to me, one I'm always grateful for.
What are your daily rituals?

I wake before my kids (not too hard now they're teenagers) and get ready for my day.
Making my bed first thing is a positive way to start my day and makes me feel organised. My bedroom is also near the front door, so I love to see it made, fresh and tidy.
On my way to the kitchen I'll turn on my oil diffuser in the living room. I love the smell of oils or candles in the house, always have done. Having the smell throughout the house feels calming and grounding to me. I love woody or fresh citrus scents as well as palo santo incense.
Indie will also get a walk in most days. I've been enjoying walking later in the afternoon, I find it really helps me to unpack the day and clear my mind.
At night before bed, I'll always spray my linen with calm or sleep spray and will read before going to sleep. The kids have sprays too, it's a nice evening ritual I've had with them since they were young. They may not always use them but it's there if they need it.