DESIGN | Bismarck House
18 FEB
Architecturally designed to maximise connection with the outdoors, from its small footprint in an urban location, to the interesting textures and natural finishes, the Bismarck House offers plenty of reminders to relax and enjoy our daily rituals.
Owned by Julia and her husband, prolific landscape designer Will Dangar, the home is available for short-term stays, and offers a chance to escape the hustle of everyday life and retreat into a space designed to calm.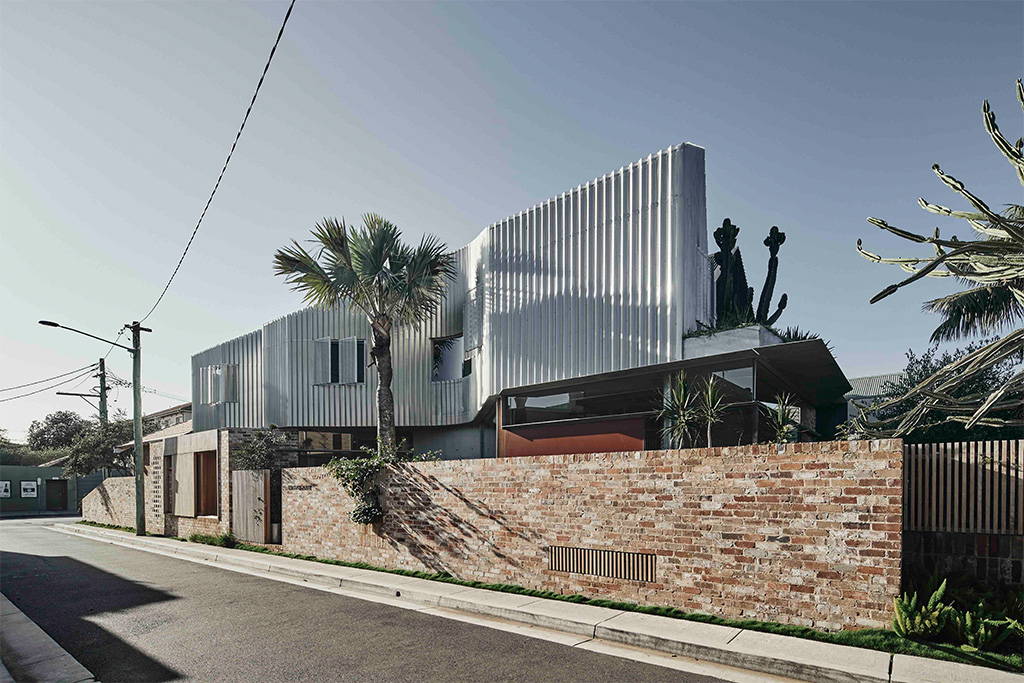 What was the vision behind Bismarck House and how did it all come about?
We always look to buy property on corners or in non-desirable places as it allows Will the opportunity to implement his creative use of space for his beautiful gardens. Bismarck House was conceived as a continuous garden that responds to its urban environment.
How important was sustainability to the design of the house?
Sustainability is important to us. The design of the house is centred around the use of raw materials and recycled bricks. The location of Bismarck House, which is on top of the hill, allows the open steel doors and window vents to capture the north-east sea breeze in Summer, and in Winter, the northerly light and sun is constant throughout the entire day.
The garden has also been designed with sustainability in mind with a combination of succulents, olive trees and the namesake Bismarck Palm, which all thrive with only sporadic rainfall.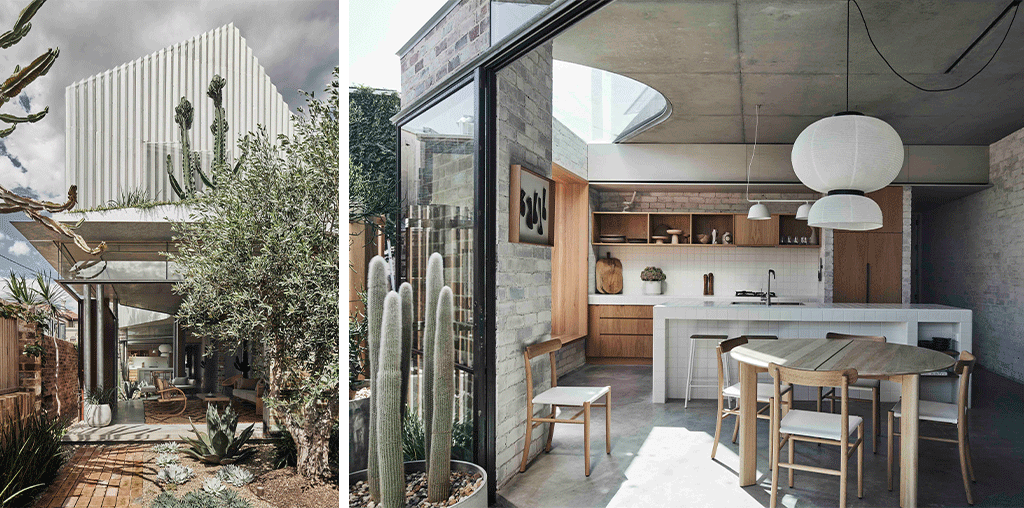 Photos by Peter Bennetts.
What is your favourite feature of the house and why?
The laneway window into the kitchen is my favourite feature as it allows for privacy or interaction with the laneway depending on your mood. It was brilliant during Covid lockdown!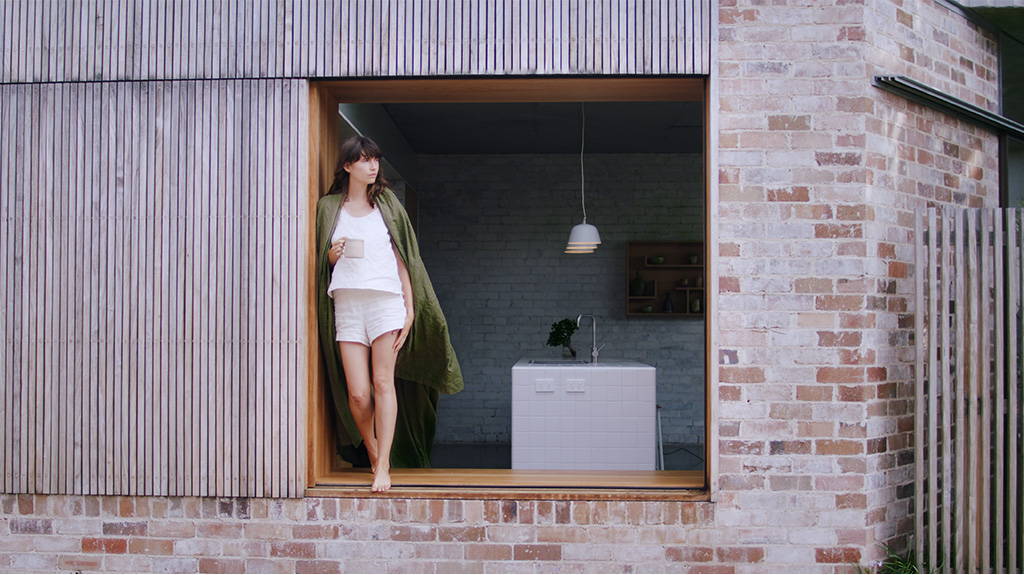 The garden is a focus at Bismarck House. Can you tell us about the creative direction behind it?
The garden was always to be a vision of landscaped moments extending along the laneway of the entire property.
What was your inspiration for styling the space?
The interior design was undertaken by David Harrison and Karen McCartney. During the collaboration they exposed me to some incredible materials and pieces. We focused on natural and woven products using a mix of vintage and new furniture pieces.