DESIGN | A French Inspired Interior
23 JUN
Inspired by the timeless aesthetic of our recently released Piped Linen, we spoke with French-born, Los Angeles-based creative Julia Comil about how she incorporates her European heritage into the interior design of home.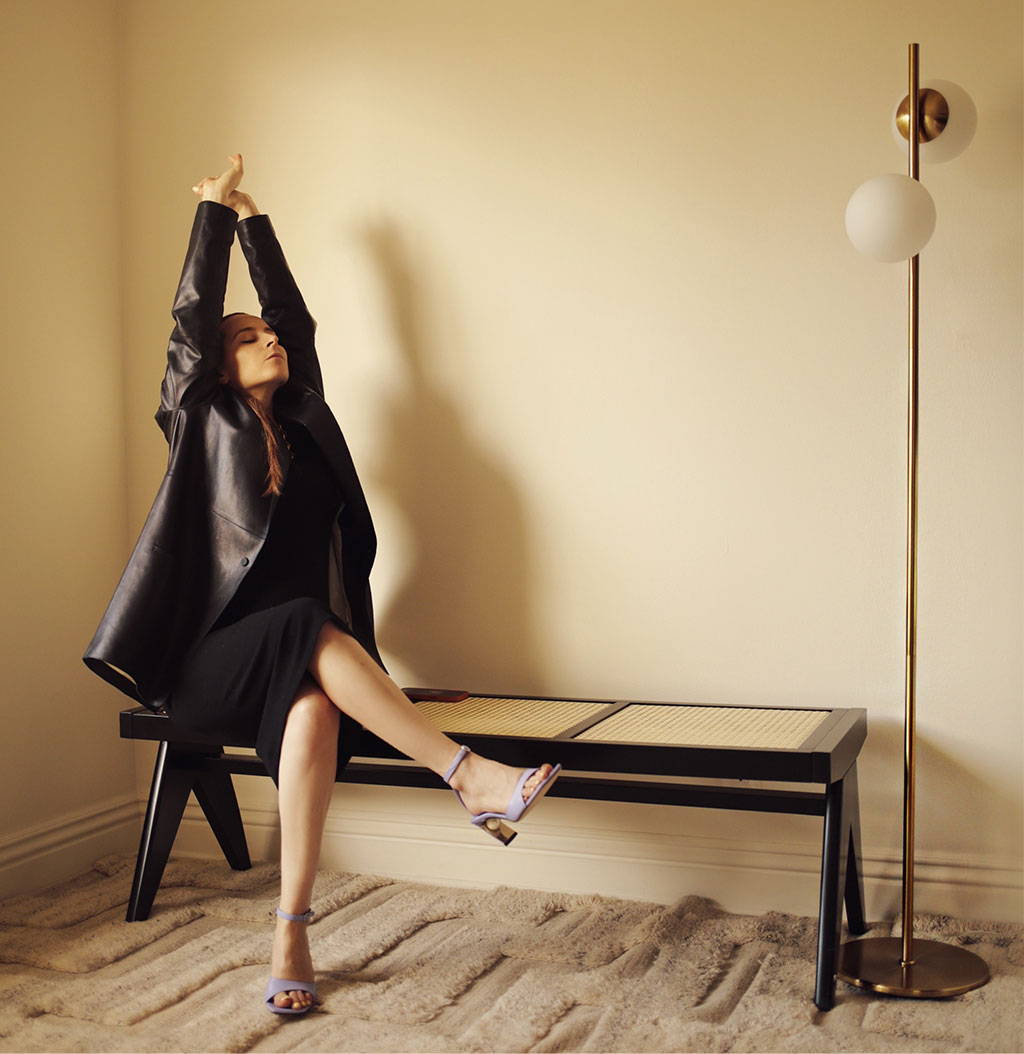 Tell us a bit about yourself and what you do?

I'm Julia Comil, a French fashion editor and content creator. I moved to Los Angeles and fell in love with the city's energy. I work primarily with fashion labels to create digital content for social media. I love to develop looks for everyday life or to attend special events like fashion weeks, cocktail parties, etc.
What does creativity mean to you, and where do you source your inspiration?

I love to see new creative concepts in daily life: a stunning dress, the hall of a restaurant, a pair of heels or sneakers with a structural shape. My main sources of inspiration are architecture - modernism and/or brutalism, modern artists - Hoper, Giacometti, Cindy Sherman, Andy Warhol, Louise Bourgeois - fashion editorials from luxury magazines and movies (maybe that is why I like Hollywood so much).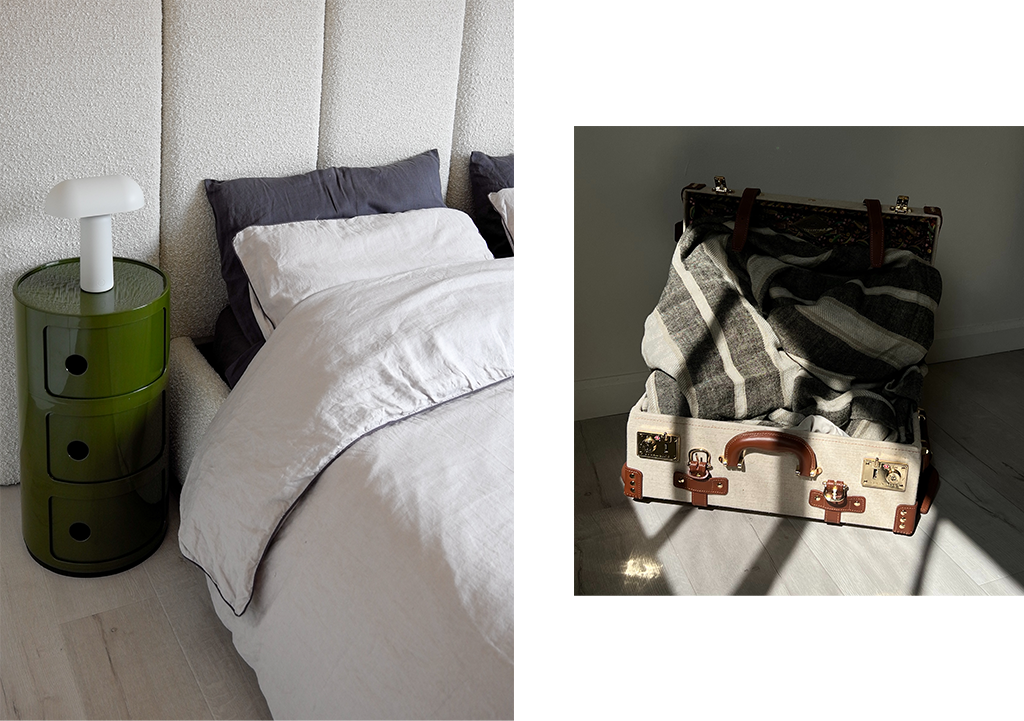 My home is a bit like my closet: clean with some eclectic touches. I like neat spaces with quality, raw materials. I will use touches of color to give some character to my home. I mainly need to feel quiet and serene at home. Therefore I love oak, leather, concrete, and linen materials.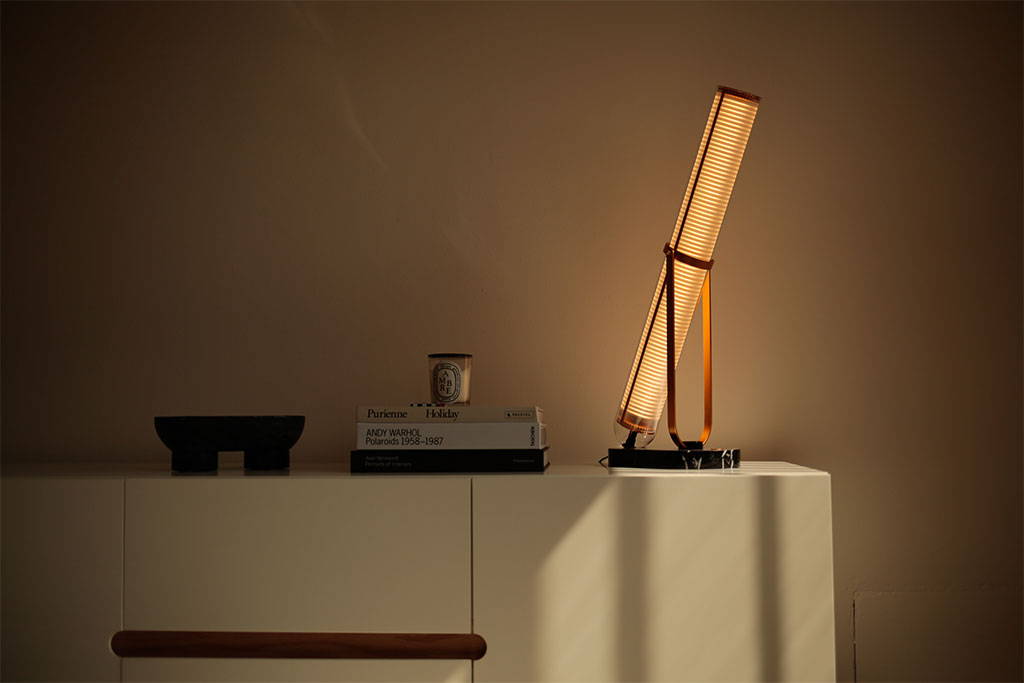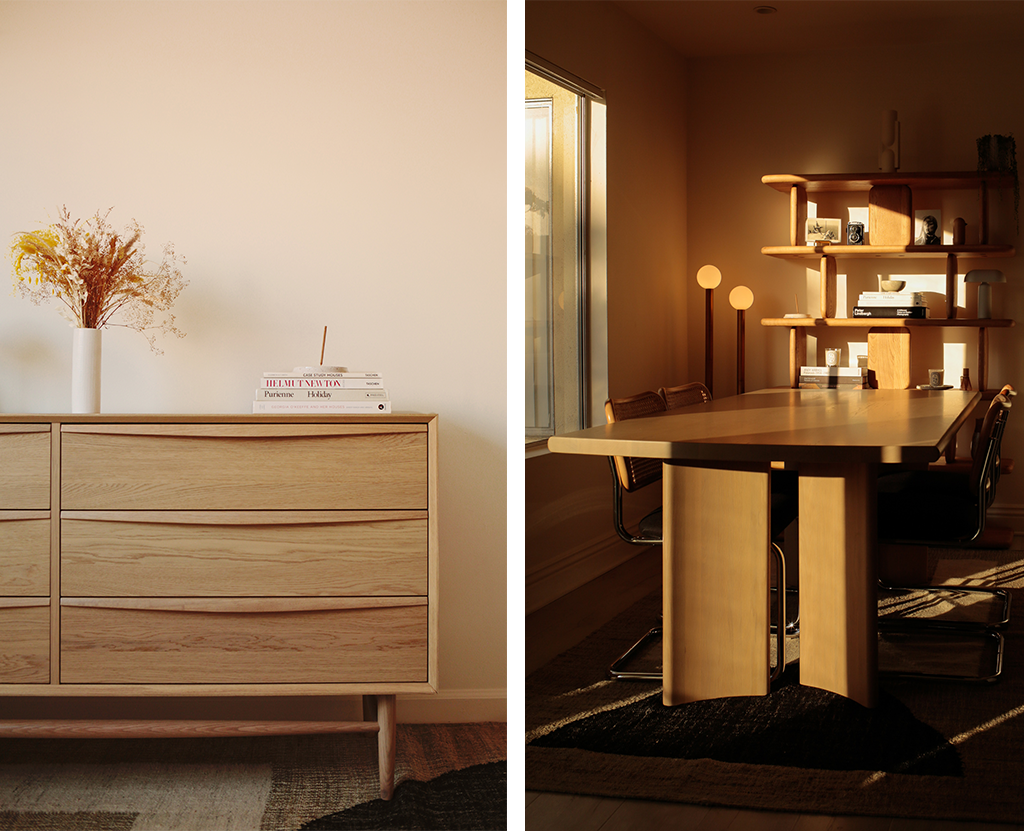 How have you incorporated your French heritage into your home?

I am a sucker for cane furniture and designs from Le Corbusier, Pierre Jeanneret, and Charlotte Perriand. You will find some pieces of furniture from and/or inspired by them in my home. I love having linen bedding and curtains as they give my home a fresh and timeless look. I also love vases, and I have to restrain myself from buying them as I have too many.
What do you love about European interior design? Are there any designers whom you admire from Europe?
I love the sophistication but also the timelessness and effortless feel of European interior design. For me, European interiors feel authentic because they are made to last and focus and quality materials. I love the work of Alex Vervoordt, Pierre Paulin, Andree Putman, India Madhavi, Charlotte Perriand, Le Corbusier, etc.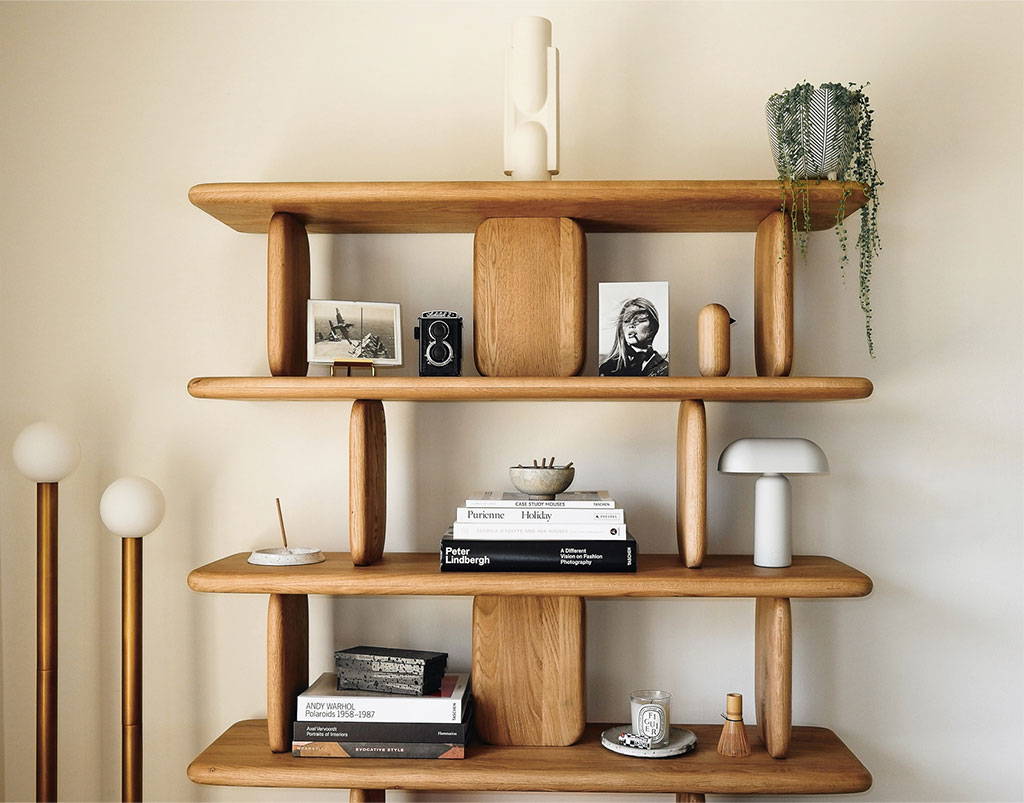 What is the most special piece in your home? Is there an heirloom you wish to pass down to future generations?

My original Marcel Breuer chairs and Verner Panton lamps are pieces I want to pass down.
What is your home equivalent of a classic French Breton striped shirt - a timeless piece that never goes out of style?

A minimal oak sideboard and linen bedding. Both are timeless and valuable pieces that can go with many different decors.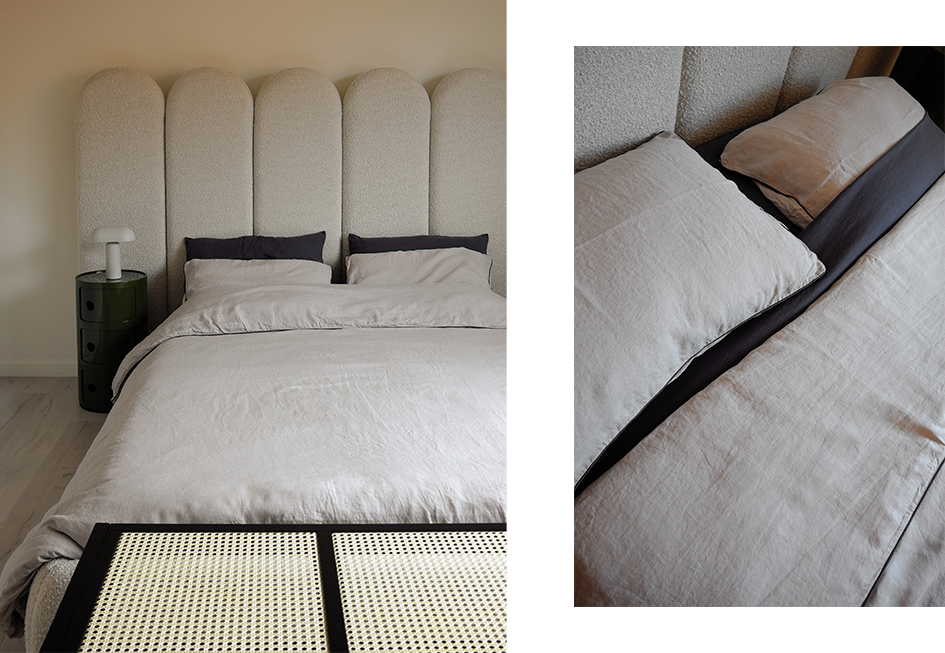 What makes a house feel like a home to you?

Definitely when I can mix function and aesthetics. For example, my bookshelf is helpful and aesthetically pleasing: I see my favorite books, design objects, and souvenirs in one look. My 'less appealing' books and objects are nicely hidden in the sideboard, and I just need to open the door to find what I need.  
What are your daily rituals?

As a new mother, my daily routine is quite disrupted. However, I love to start the day by cuddling with my newborn in bed and then going for a stroller walk.