DESIGN | Villa Kuro
08 JUL
Husband and wife duo Elaine Chao and Stanley Yang, of boutique interior design studio MINI INNO, expertly reimagined a 1960s ranch-style property into serene desert escape in California's Joshua Tree. Villa Kuro embodies their design philosophy of simplicity, calmness, respect for materials and a connection to nature. Based in Southern California, their heritage and upbringing gave them close ties to Eastern philosophies, but through the design process, it allowed them the opportunity to learn, cultivate and try to apply these concepts in material form.
Villa Kuro is a sensitive tribute to its hi-desert setting - the dark exterior contrasts with its soft, light-flooded interior. The space was reconfigured to capitalize on views and throughout natural materials such as timber, leather, linen and plaster ground the space in its setting. With every project MINI INNO work on, thoughtful intention is practiced - imagining how the space can nurture one's spirit and soul. Villa Kuro does just that - offering respite for one to unwind, whilst drawing the distinct aesthetic of the desert. Read our interview with the talented designers and watch our film of Villa Kuro.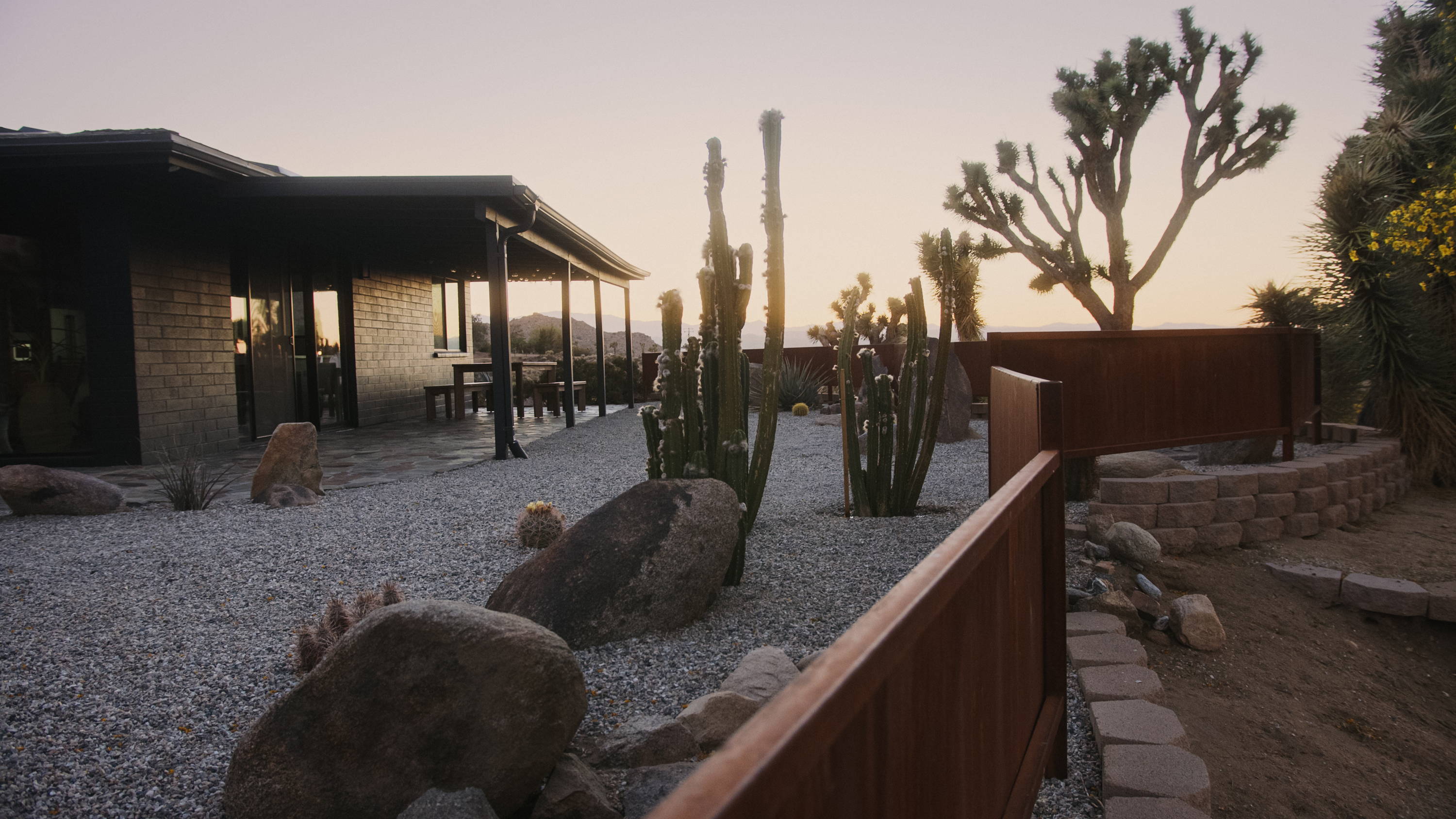 Tell us a bit about yourself and what you do?

I'm Elaine Chao and together with my husband, Stanley Yang, we run small boutique interior design firm called MINI INNO. I focus on the creative and design aspects of the firm, where my husband manages the business and project management side. We're currently based in Southern California and both come from a fashion ecommerce background.
What does creativity mean to you, and where do you source your inspiration?

Creativity to me is a form of self expression and finding a way to convey your thoughts and emotions through any means you choose. Most of my inspiration comes from nature and traveling. Japan and Ireland were two countries that made a deep impression on me that impacted my design sensibilities and worldview; Japan, with its traditions and seamless blending of old and new, and the mystical natural landscape of Ireland are forever inspiring.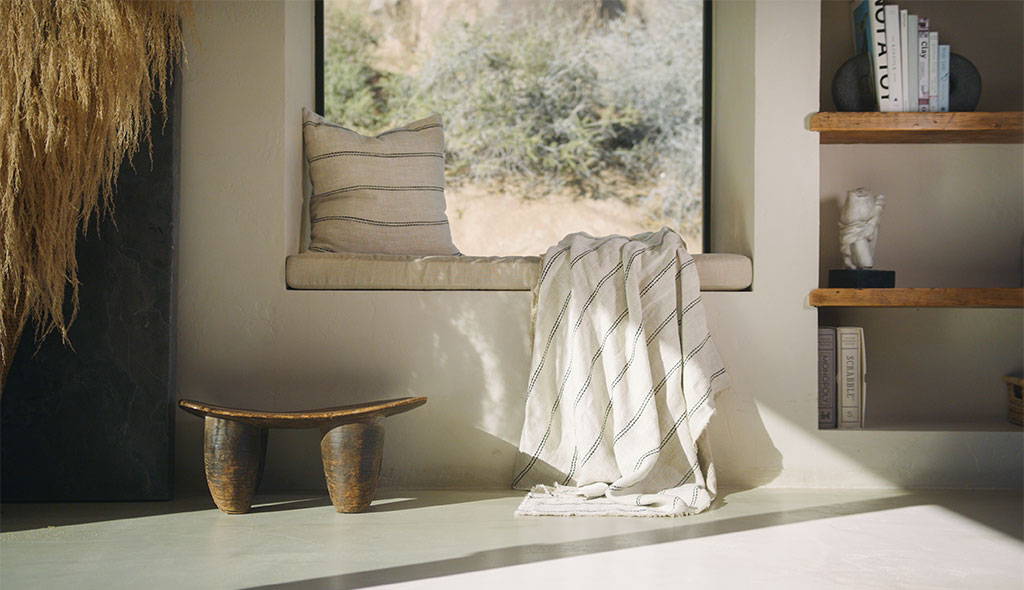 Tell us about your interior design studio, MINI INNO.

MINI INNO is a boutique interior design firm that we began initially for renovating old homes to flip. It then progressed from just working on our own personal projects to partnering with select clients on their projects.  
Tell us about Villa Kuro.

Villa Kuro is our first short-term rental project located in Joshua Tree, California. We got married in Joshua Tree National Park, so the town holds a very special place in our hearts and it's one of our favorite spots to escape to from chaotic city living. The intention was to create a peaceful home where when guests walked in they could immediately feel relaxed and forget about the stress of everyday life. A place where you get the comforts of home, but also a space that helps to cultivate a sense of grounding and reflection.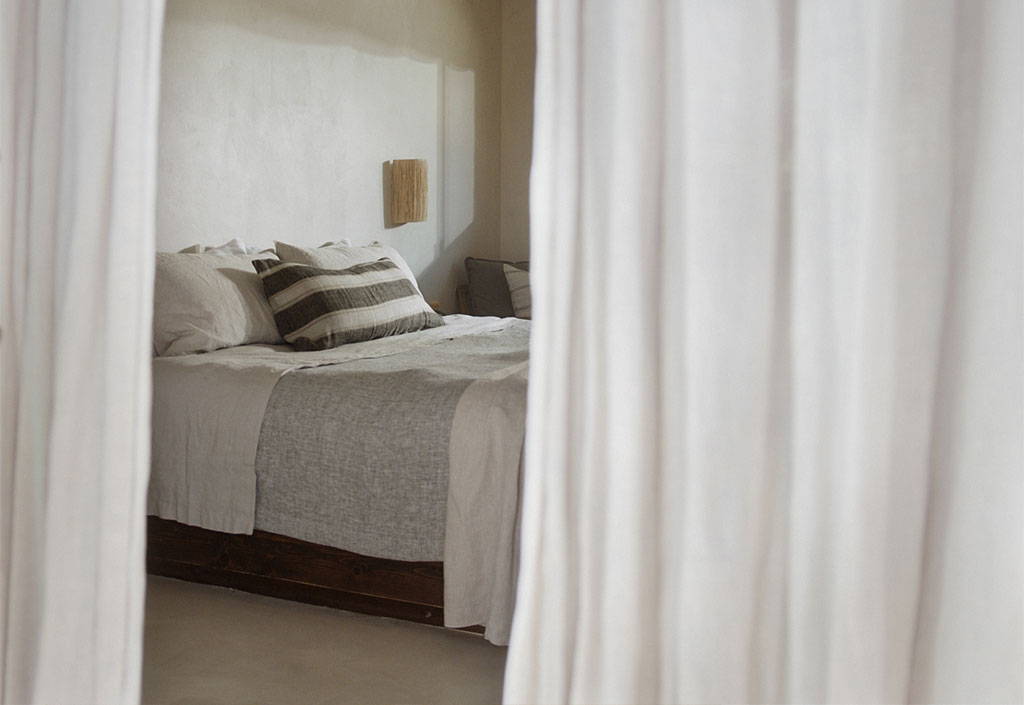 Tell us about Villa Kuro's unique setting and how you designed for it.

The desert landscape of Joshua Tree is captivating enough that we didn't want to distract from anything on the interior to take away from its beauty. The design theme was kept very tonal, minimal and earthy. All windows and glass doors were designed to frame the exterior views to highlight the unique desert environment. The former garage was converted to the tea room to take advantage of the sunset views to the west, and bench seating window nooks were opened up facing the boulder hill behind us where a lot of wildlife activity takes place. If you just sit and observe, it's common to see quails, roadrunners, antelope squirrels and jackrabbits, and sometimes even coyotes, desert tortoises and snakes depending on the season.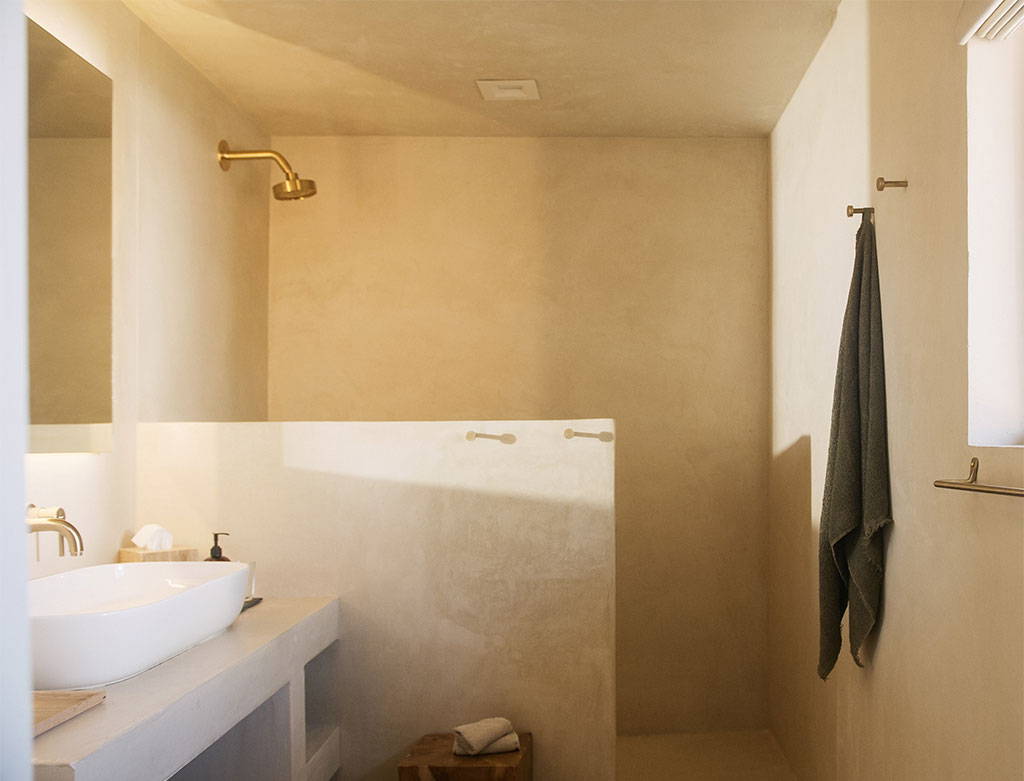 Are there any particular architectural or design styles you've taken cues from?

I'm very drawn to the old and anything with history; particularly homes in the Mediterranean or Mexico with the rough plastered walls and old wooden beams, and traditional Japanese homes and their harmony with nature.
How do you describe your design sensibility and your aesthetic?

Minimal, earthy and intentional. The Japanese philosophy of wabi-sabi has also greatly shaped my design aesthetic - appreciating beauty that is imperfect and transient in nature.
What are your daily rituals?

Starting the morning with a warm lemon and turmeric water, stretching, then meditation. This allows me to have a slow and quiet start and allows me to be clear minded and be able to set the intentions for the rest of the day.
What makes a house feel like a home to you?

Laughter and love from family and friends.