RECIPE | Pantry Pasta
16 APR
Words and recipe by Lucy Tweed.
Everything is quiet.
There are no planes.
There is no sport.
The air seems clear.
Water appears sparkling.

Colours are saturated, no longer drowned by weighty smog.
We are keen to find a reason to walk away from screens and embrace the outdoors with loved ones.
When we are outdoors we are looking around, not down, not into phones.
We are searching more deeply in our pantries. Cutting back on unnecessary extravagances,
and buying with thought for the environment, humanity and quality.
The respectful consideration of space and patience for strangers is practiced everywhere.
Social media is being used to connect and share rather than gloat and promote.
Family time is no longer snippets on weekends, but is truly shared, playing, learning, working like a tribe.
It feels so sci-fi, but also calm at the same time.
Some strange dystopian way of living has emerged, and we are all on board, globally.
And for the most part we are accepting it. Gently.
This change in our life has been brought on by somewhat organic happenings in that it was not a man-made chemical or machine. And the power is really pretty breathtaking.
Being able to view it this way is a luxury - and a moment of mental wander.
Everybody faces uncertainty and without those actually facing this virus daily we would all be suffering.
The doctors, the nurses, the scientists, the essential suppliers, the police, the teachers and carers of the kids of those people... Thank you, for working and caring.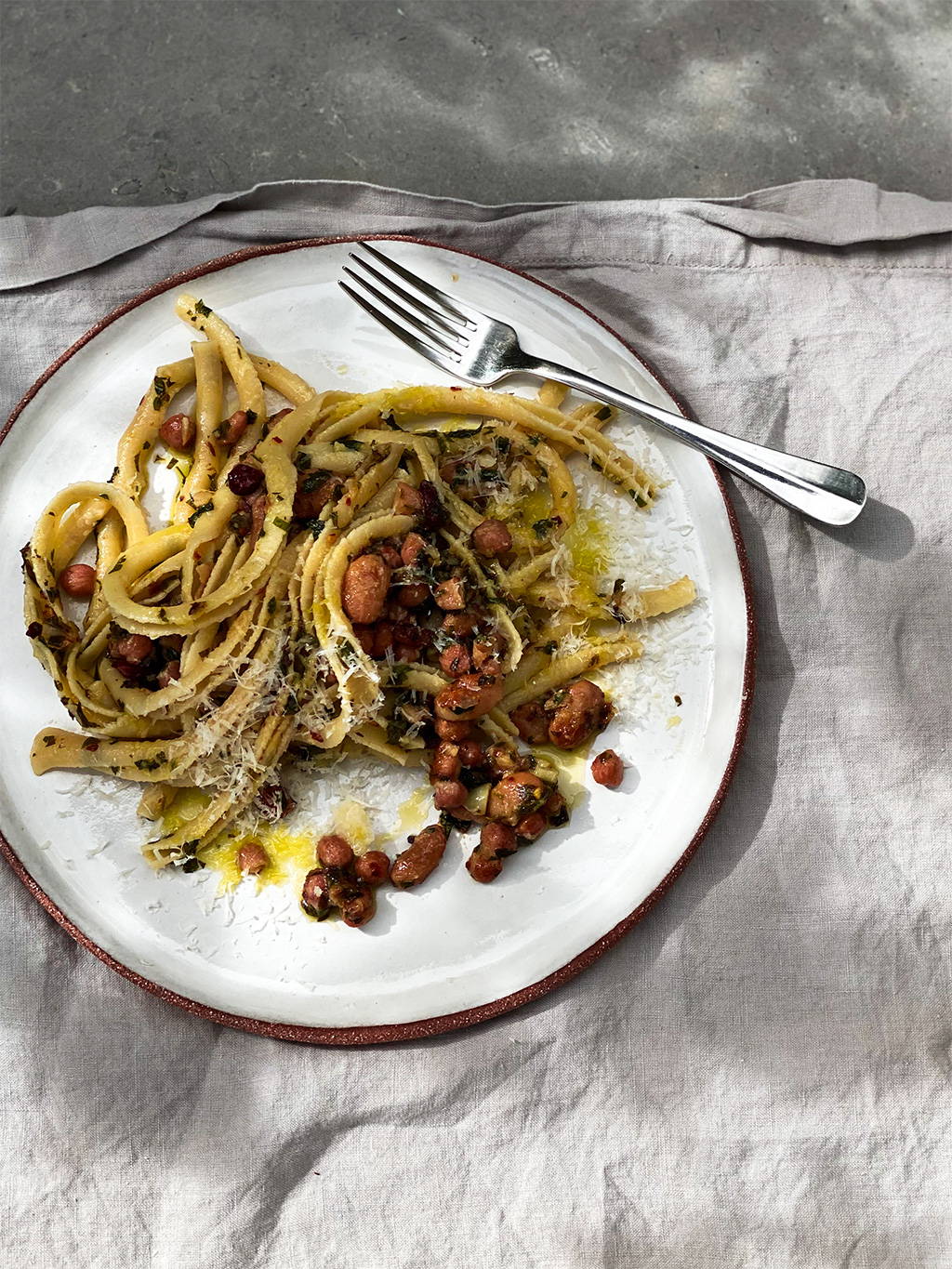 This is one of my absolute favourites. It's easy. Pantry driven.
So damn tasty and is pretty much vegetarian except it's not (and if you're not a fan of anchovies, I urge you to still give this a go... you might change for the better, who knows).
This feeds 2, but you currently have permission to eat it all.
Ingredients
250gm rustic pasta, but any spaghetti will do!
4 garlic cloves, finely diced
6 anchovies in oil
1 tsp dried chilli
1/2 bunch of parsley finely chopped (approx. 1 cup)
400gm can of beans drained (mixed, red, chickpeas or cannellini)
1 lemon, zested and juiced
1 cup parmesan cheese, finely grated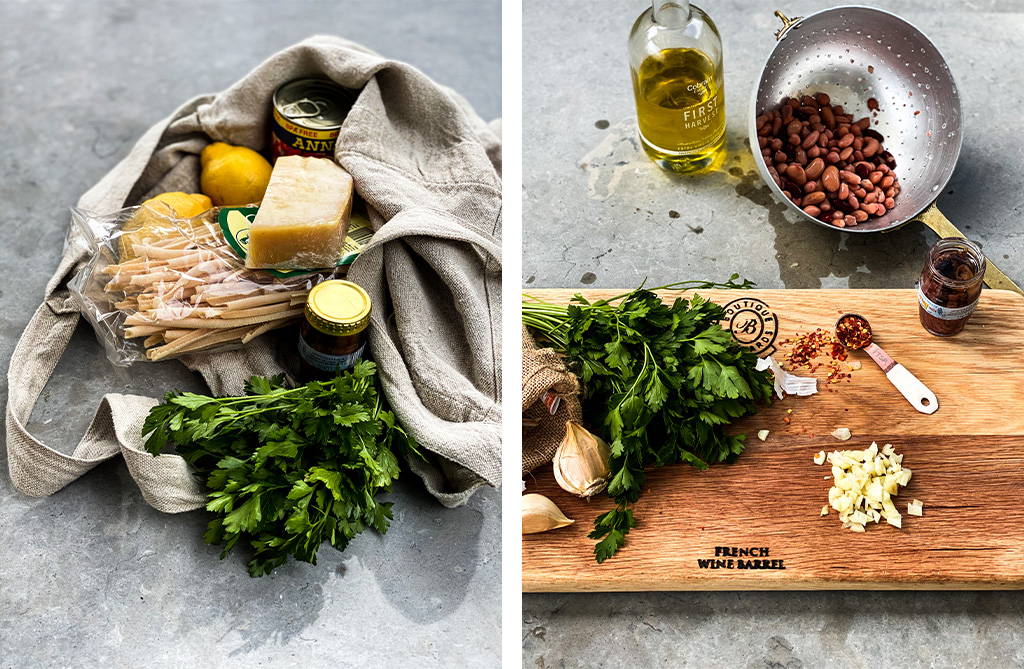 Method
1. Bring a large pot of heavily salted water to the boil.
2. Over medium heat, pan fry the anchovies in about 3tbs of olive oil, crushing with a wooden spoon to break them up.
3. Once they have broken a bit add the chilli and the garlic. This will smell fantastic.
4. Once they are just changing (not brown) add the chopped parsley which will instantly crackle.
5. You can now add the drained beans.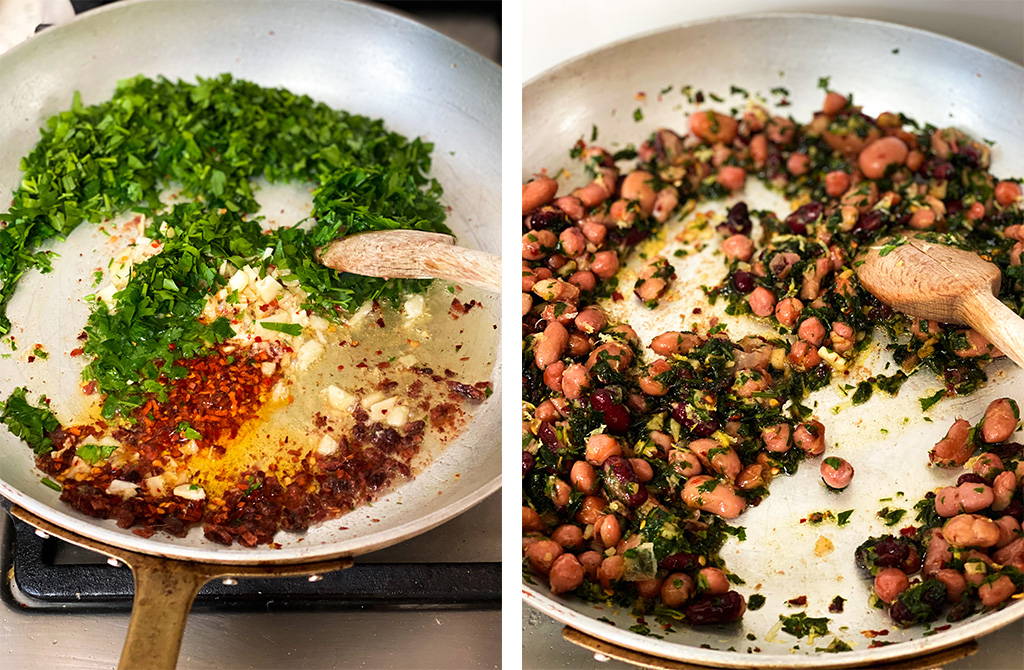 6. You really want this to sauté and lovely chewy edges to form on the beans and a bit of browning. Allow this to sizzle away, stirring occasionally.
7. Cook your pasta to al dente (packet directions should help).
8. Turn the pan of delicious scents up to high to really sizzle and add the lemon set and juice.
9. This will simmer and all remaining anchovy will disintegrate.
10. Tong the al dente pasta directly into the pan allowing some pasta water to slip over to help loosen the space.
11. Season with salt (cautiously) and toss with another 2tbs of olive oil and the grated parmesan. Serve with extra parmesan and oil.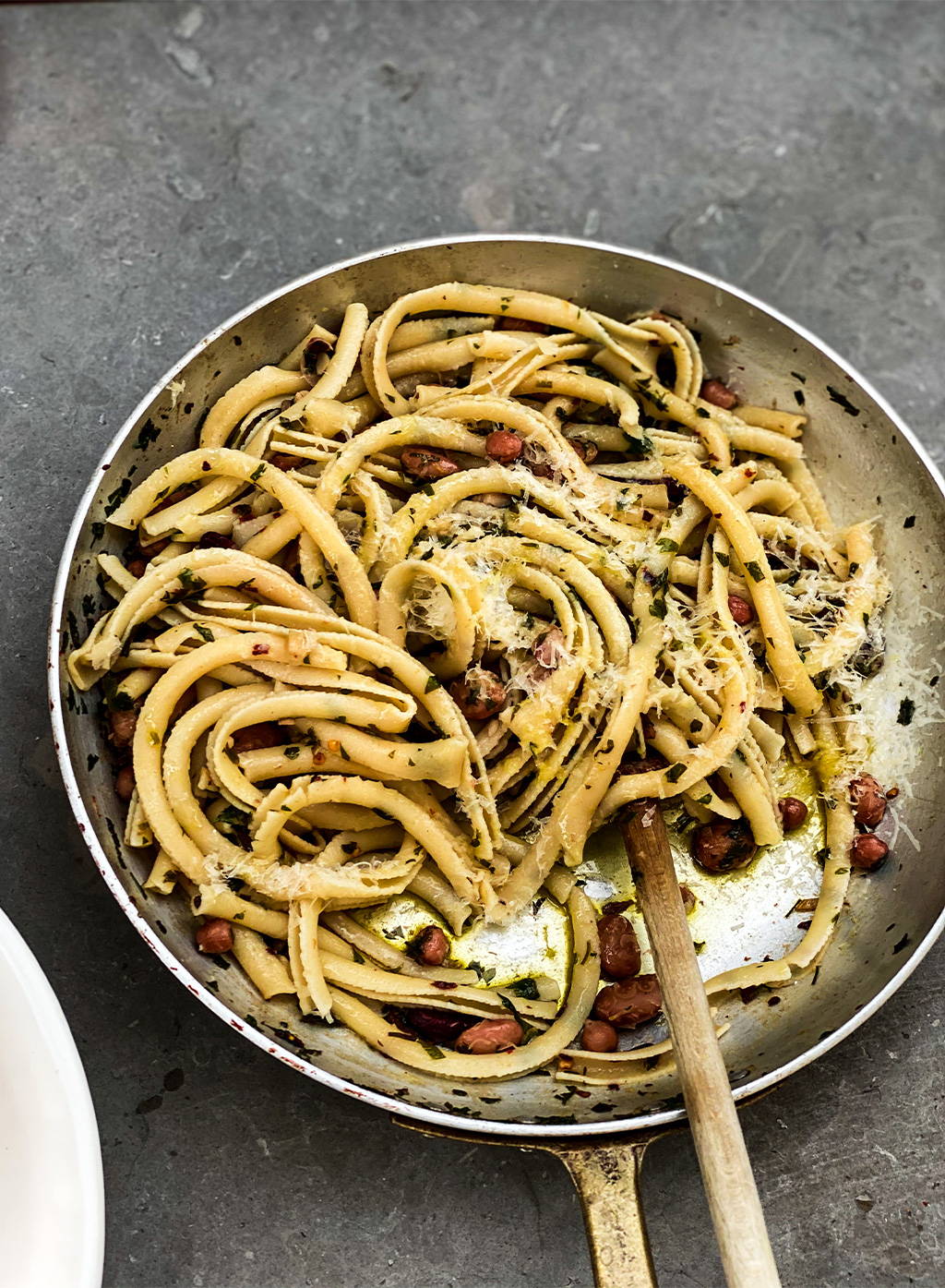 Visit Lucy's website and Instagram.