INTERVIEW | Sophie Sellu
21 JAN
Part of embracing the fewer, better mentality is opting to adorn your space with pieces that have been produced slowly, with intention and integrity. To take the time to learn the story behind its creation, the purpose behind its design and the unique marks left behind by its maker, we earn a greater appreciation for the things around us, and experience a deeper sense of joy from them.
With this in mind, we spoke to Sophie Sellu, a maker of hand carved objects using reclaimed timber, on why the notion of craft is so important, and how there can be beauty in functionality.
Can you tell us a little bit about yourself and what you do?
My name is Sophie Sellu, I am from London, and I created Grain & Knot in 2013 as a way to document my carving journey. I have been woodworking for a really long time, learning basic skills at school that I was able to transfer in later life. I was in an unfulfilling design job so would spend my spare time outdoors in nature making useful objects.
Can you talk about what creativity means to you and where you find inspiration?
I think my inspiration comes from everywhere, but mainly nature. I spend a lot of time walking with my dog, gardening and observing seasonal changes. I really like functional objects and items with purpose. I am always trying to think of ways to make useful mass produced items more personal and beautiful, elevating the everyday experience.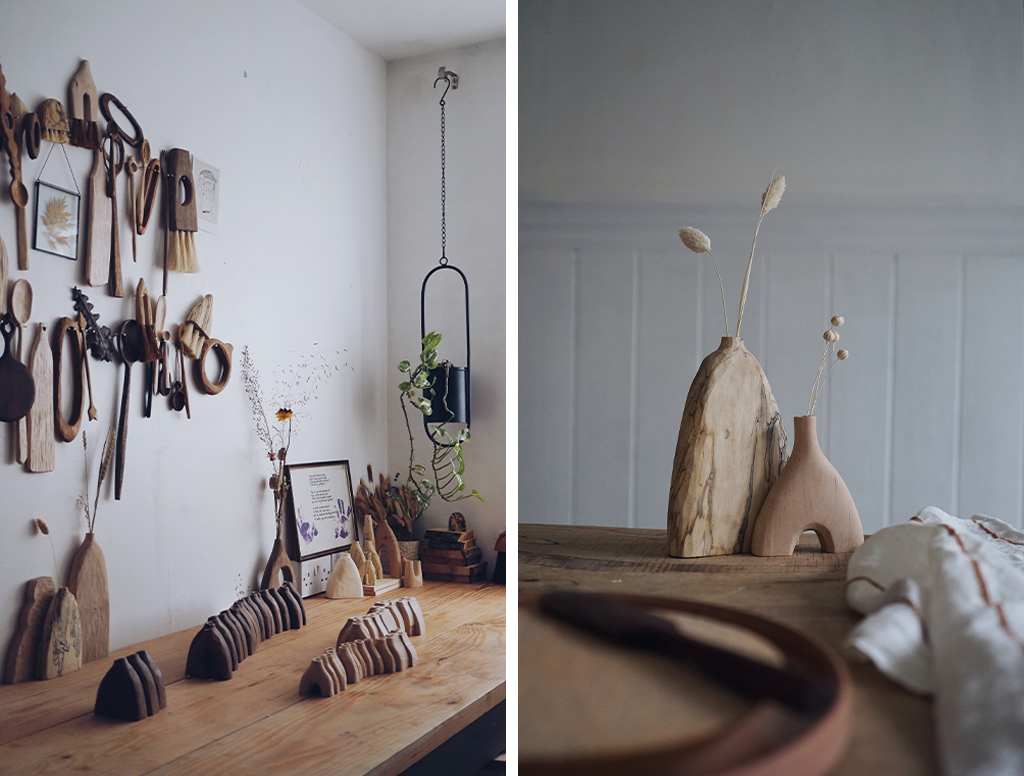 Your pieces are both beautifully tactile and fully functional, why is this balance so important?
It's important to not only show the beauty in the material used, but celebrating marks of production. I will always leave some parts of my creations textured. The thing I love about making functional items is that they can be enjoyed every single day. I love making meals with my wooden spoons, chopping on boards that I have made and sweeping up crumbs with handmade brushes. For me combining tactile and functional elements elevates the enjoyment of the piece while celebrating the materials used.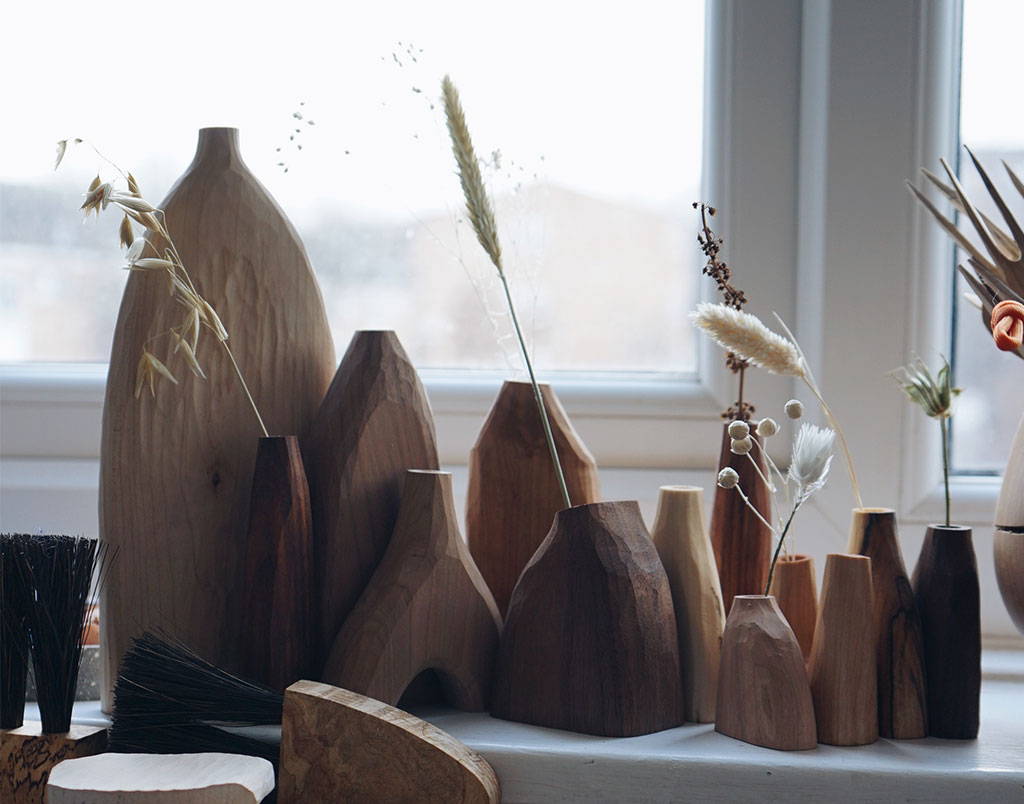 You hand carve each of your pieces. How do you think the concept of craft changes the way we connect with items?
I have always loved handmade pieces as I know how much love and passion will have gone into creating each piece. There is a huge shift to adorning our homes with handmade items that have a story, rather than something that is mass produced and can be found in almost every home. Not only are you supporting a person rather than a huge corporation, but the items will be produced with a much lower impact to the environment.
How important is sustainability to Grain & Knot?
Every piece of timber used in my creations is from a tree that had to be taken down due to it being damaged or dangerous, falling in a storm or salvaged from old pieces of furniture and off-cuts from other woodworkers.
I think it's really important to have that connection to nature and really know where the materials we use are from, and making sure that we have a low impact. It's also an exciting way of working to come up with creative solutions to challenges around materials, and making products that use as much of the material as possible. My smaller offcuts go to a jewelry maker and the remaining wood chips are used for composting in the garden, returning them back to the earth.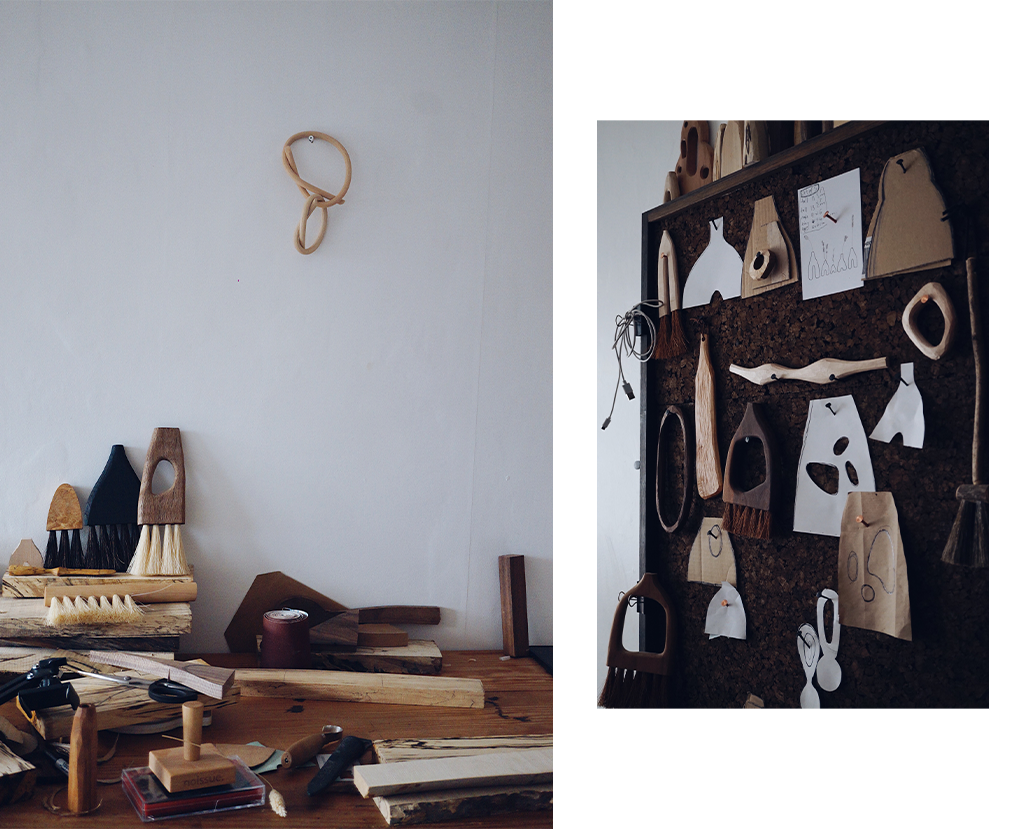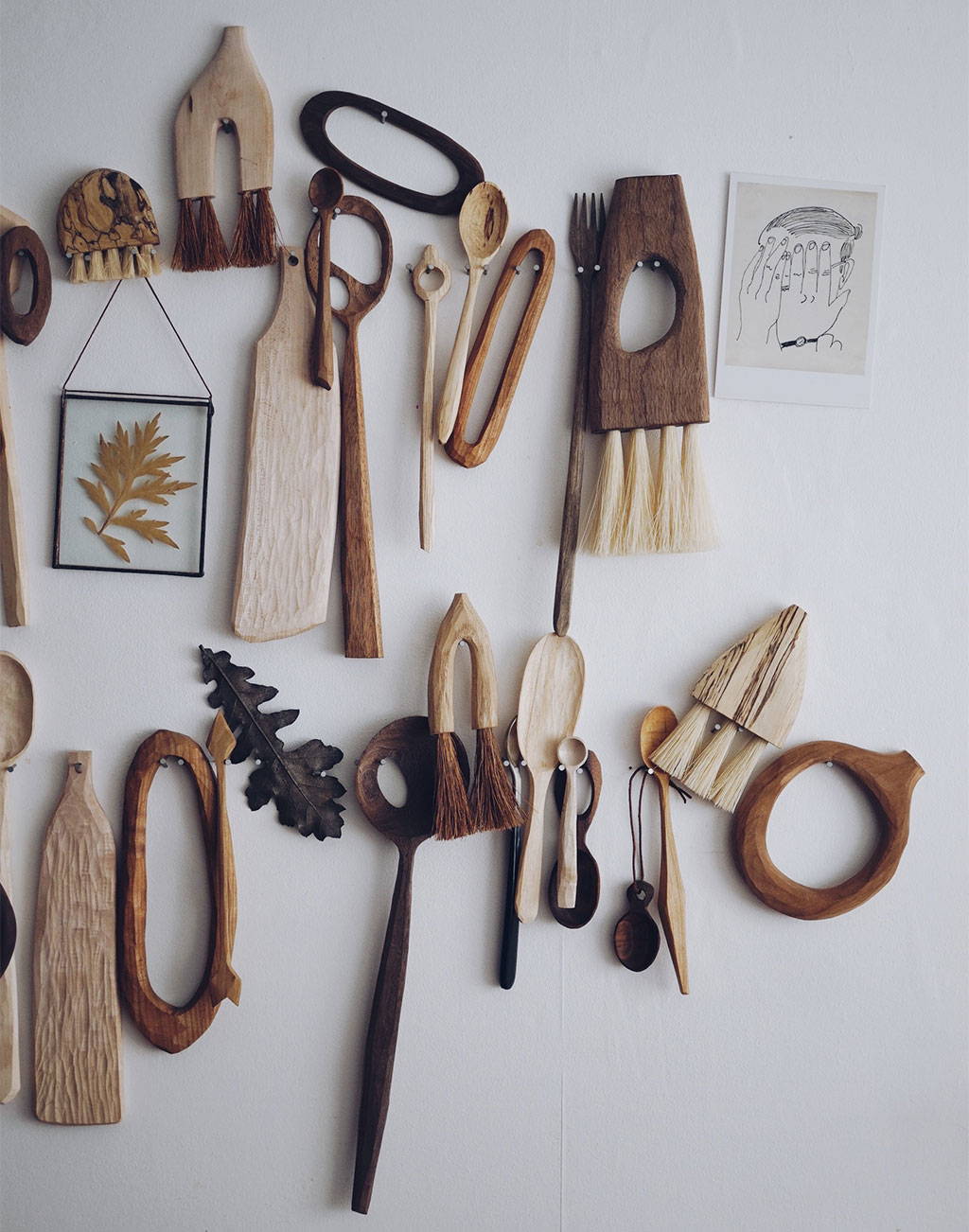 Visit Grain & Knot's Website and Instagram.