INTERVIEW | Karine Köng
19 DEC
CULTIVER is the French word for cultivate and for us it represents a focus on enhancing daily activities with quality items. The French are known for embracing this philosophy. From curating a capsule wardrobe to giving reverence to mealtimes, their affinity for elevating everyday routines is a natural part of their lifestyle.
This sense of practical luxury is beautifully captured in the work of Karine Köng. As a French Photographer and Stylist, married to a New Zealander and mother of a teen surfer, her style is effortlessly chic. With Christmas only days away, we caught up with Karine to hear about her own Christmas rituals and traditions.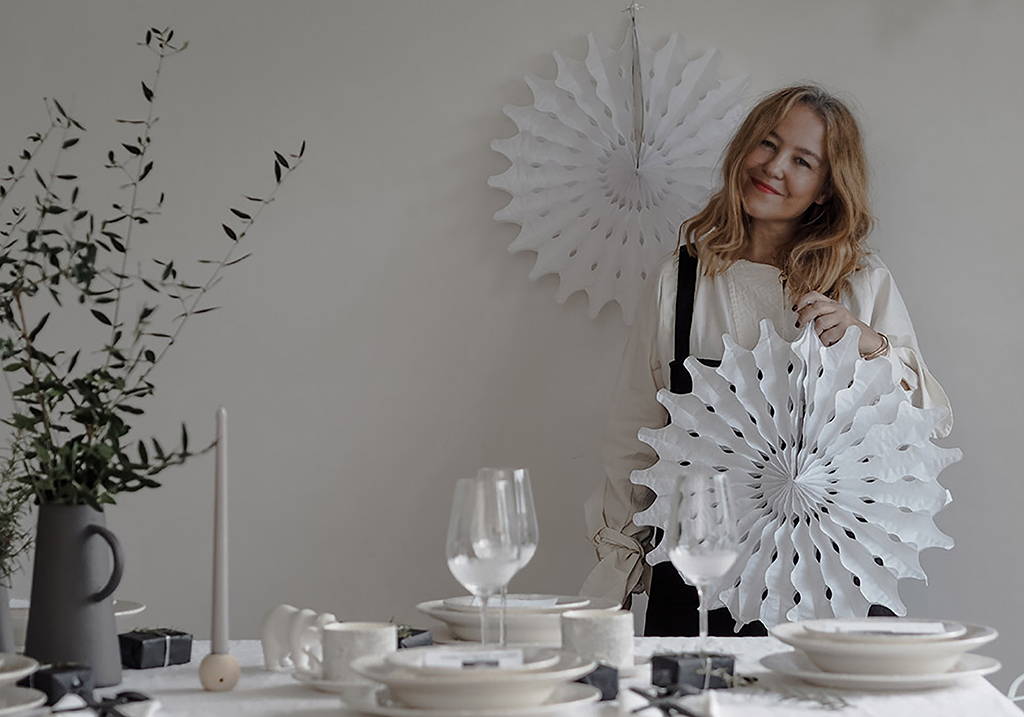 Do you have any Christmas traditions or rituals?
When we celebrate Christmas at home in France, I love making a nature-inspired wreath with things picked up from the forest nearby. If I have time, I also love making scented candles for all our guests with my daughter. However, now that Mila is a teen, we tend to spend Christmas on your side of the hemisphere to go surfing. My husband is from New Zealand so we go there every other year. This year, we are in Sri Lanka but next year, we will be back in Waihi Beach.
In Australia, Christmas day usually involves an alfresco lunch with fresh seafood, glazed ham and summer fruits. What does Christmas day look like for you and what is on the menu this year?
In France, we celebrate Christmas on the eve of 24th December. We usually have things like oysters, smoked salmon, foie gras, a roast with lots of vegetables and end the meal with lots of cheese, a green salad and finally a chocolate Christmas log. We will eat and drink until midnight then wake up the children once Father Christmas has left all his gifts around the Christmas tree so they can open all their gifts until eventually, everyone goes to bed.
While I love French food, I absolutely adore how you celebrate Christmas in Australia and New Zealand. It doesn't feel so Christmassy to me but these days, I much prefer eating healthy, fresh food in the sun and my sisters-in-law are amazing cooks!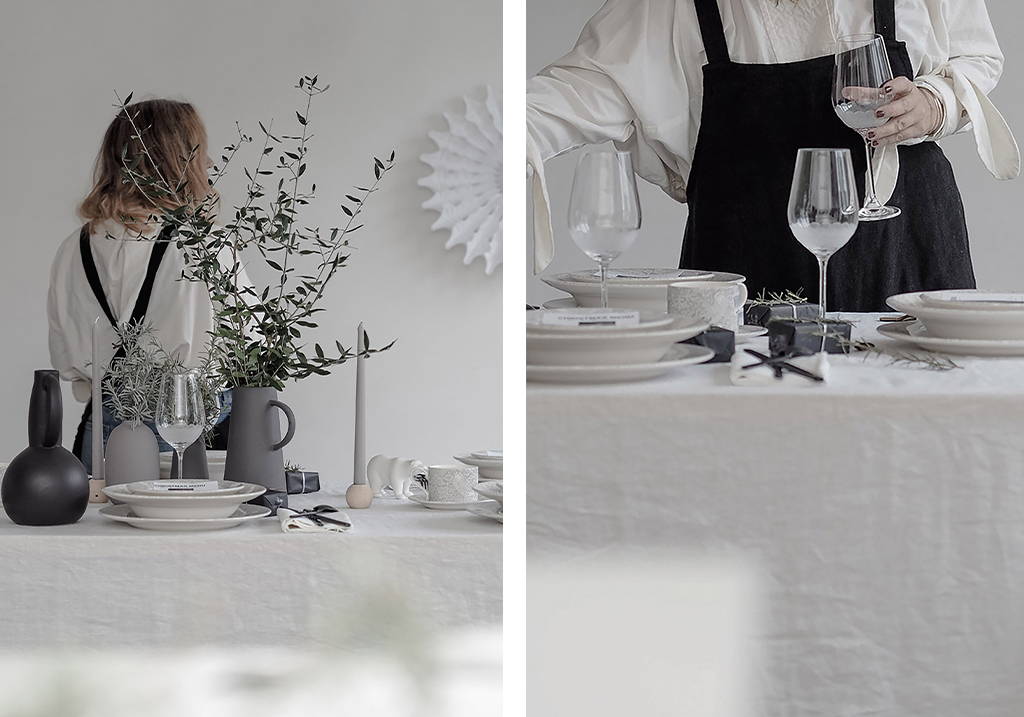 From food to decor, the French are known for embracing quality over quantity, even in the functional and practical items. Is this something you live by?
Yes, home decoration has always been very important to me. I ran an award-winning interior design concept store for ten years and decoration is still one of my greatest passions.
When it comes to Christmas decorating, I tend to favour natural materials like stonewashed linen and tableware made of ceramic or wood. I also focused on natural, earthy colours. In 2017, I created a very soothing look and introduced textures, warmth, and simplicity around a natural palette of off-white, browns and greys.
Another one of my favourite looks was this grey and white Christmas styling and I actually used CULTIVER's beautiful linen tablecloth and napkins to soften the look.
What is your number one tip for styling a Christmas table setting?
When it comes to styling your table for the evening, have as many candleholders as you can afford and mix and match sizes. A cluster will always create more of a wow-factor than just a couple of candle holders looking lonely on your dining table.
For a modern Christmas styling in the southern hemisphere, I would do something similar to this monochrome table setting I did in our French summer house.
Using earthy, ceramics tableware, I would add small wreaths in the garden and on the table and use these beautiful linen napkins in olive green or charcoal grey. Just looking at them gives me lots of inspiration for Christmas 2020 in New Zealand!