INTERVIEW | Chloé Crane-Leroux
09 APR
Chloé Crane-Leroux is a New York based photographer. Be it through capturing interiors, architecture or simple moments of leisure, we've long been captivated by Chloe's ability to find beauty in everyday life. Her co-founded brand, Meadow & Land is another outlet for her creativity that inspires people through recipes and content to live with purpose, joy and intent. We spoke to Chloé about her creative passions, curated home and maintaining connection while being apart.
Can you tell us a little bit about yourself and what you do?
I am a food and lifestyle photographer based in New York City. I was born in Montreal, and moved to the big apple about 6 years ago to pursue my career.
Can you talk about what creativity means to you and where you find inspiration?
Creativity means the world to me. It is everything to me! It's such a crucial part of my life, because I need it to move forward and be productive. I find inspiration everywhere I go and through most things I do.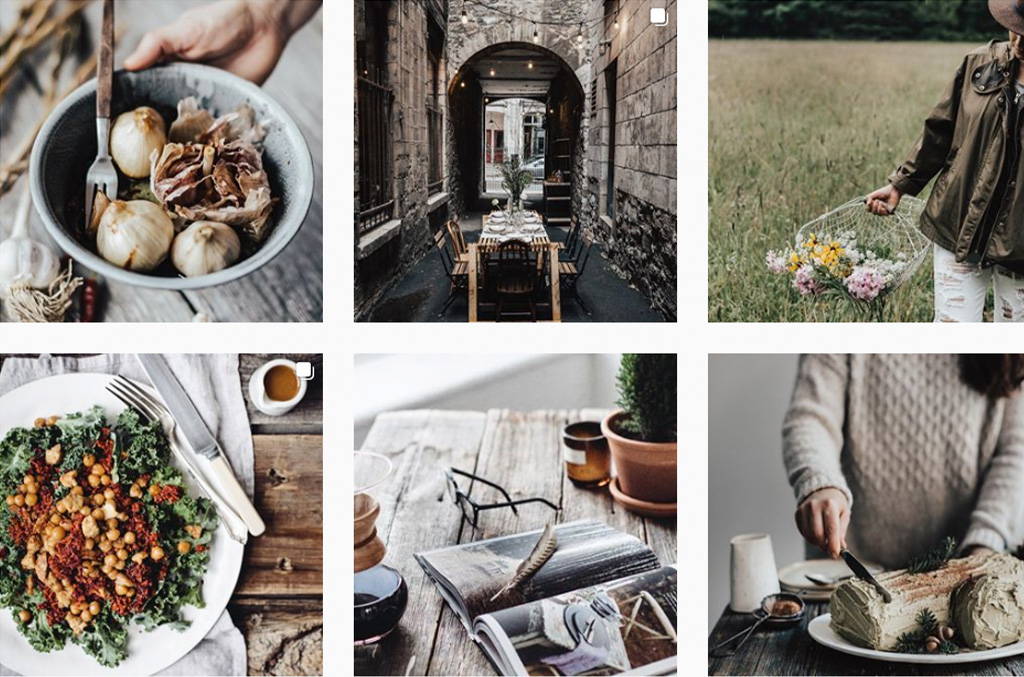 Tell us the story behind Meadow & Land.
Meadow & Land was created by three women including myself, passionate about life around the table. It's a brand about living life with purpose, with joy, with intent. It is about healthy living and seeing the world around you in all its beauty.
One thing we love about Meadow & Land is its mission to bring beauty to everyday moments. How do you practice this yourself?
I feel like my life is very curated. From my home to my photography, I enjoy a beautiful aesthetic to live life with beauty and purpose.
What makes you happy in your home?
How much I made it my little abode. It's so small as most New York apartments are. I think every piece I buy is with purpose and intent. I don't rush the process of decorating, and buy as the space grows into itself. I also love all the different pieces I get from my travels. They are great memories and make the space unique.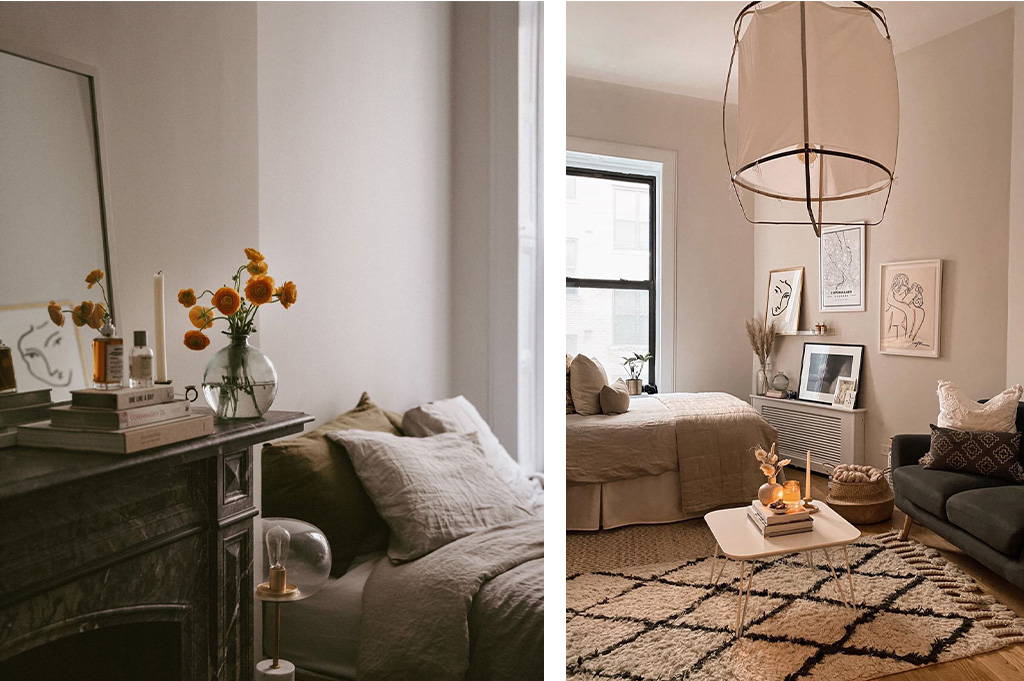 How do you unwind and switch off at the end of the day?
I love to cook and enjoy my space while I eat. I set the table and light all the candles in my apartment. I love to set the mood, it makes up for a better evening.
Maintaining connection is so important right now. How are you staying connected with friends and family?
I Facetime my friends and family all the time! I've also reconnected with some old friends. It's as if this current situation has made us all come together more than ever before. It's quite beautiful in some way.
What are you currently reading or watching?
I just finished Heart Talk: Poetic Wisdom for a Better Life, by Cleo Wade, perfect for the current situation we are all going through. Now, I am reading Sophie's World by Jostein Gaarder. It's a novel about philosophy through a teenager girl's thoughts.
For shows, I just finished Tiger King on Netflix, which of course, was absolutely crazy and very entertaining. Definitely a must watch! My boyfriend and I also started watching Outlander, and I've heard so many great things about it.

Visit Chloé's website and Instagram