DESIGN | The Slow Studio
06 AUG
While working as an interior stylist, designer, author, and podcast host, Natalie Walton somehow finds the time to embrace the slow lifestyle. Her latest project, The Slow Studio, saw her transform the 46 square metre shed on her property into a thoughtful and sustainable space that caters to the needs of her design and styling courses, while also offering guests a place to stay.
Influenced by the homes she visited when researching her latest book Still: The Slow Home, Natalie considered every object, material and texture she brought into the space, from the tadelakt plaster on the walls to a table made from salvaged timber.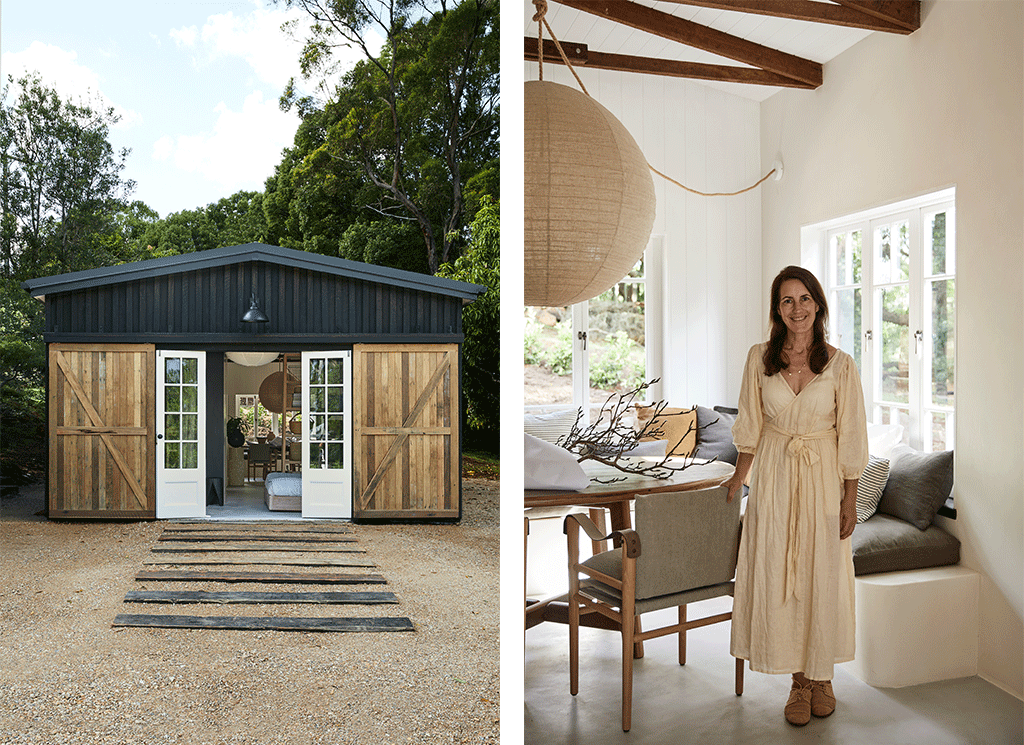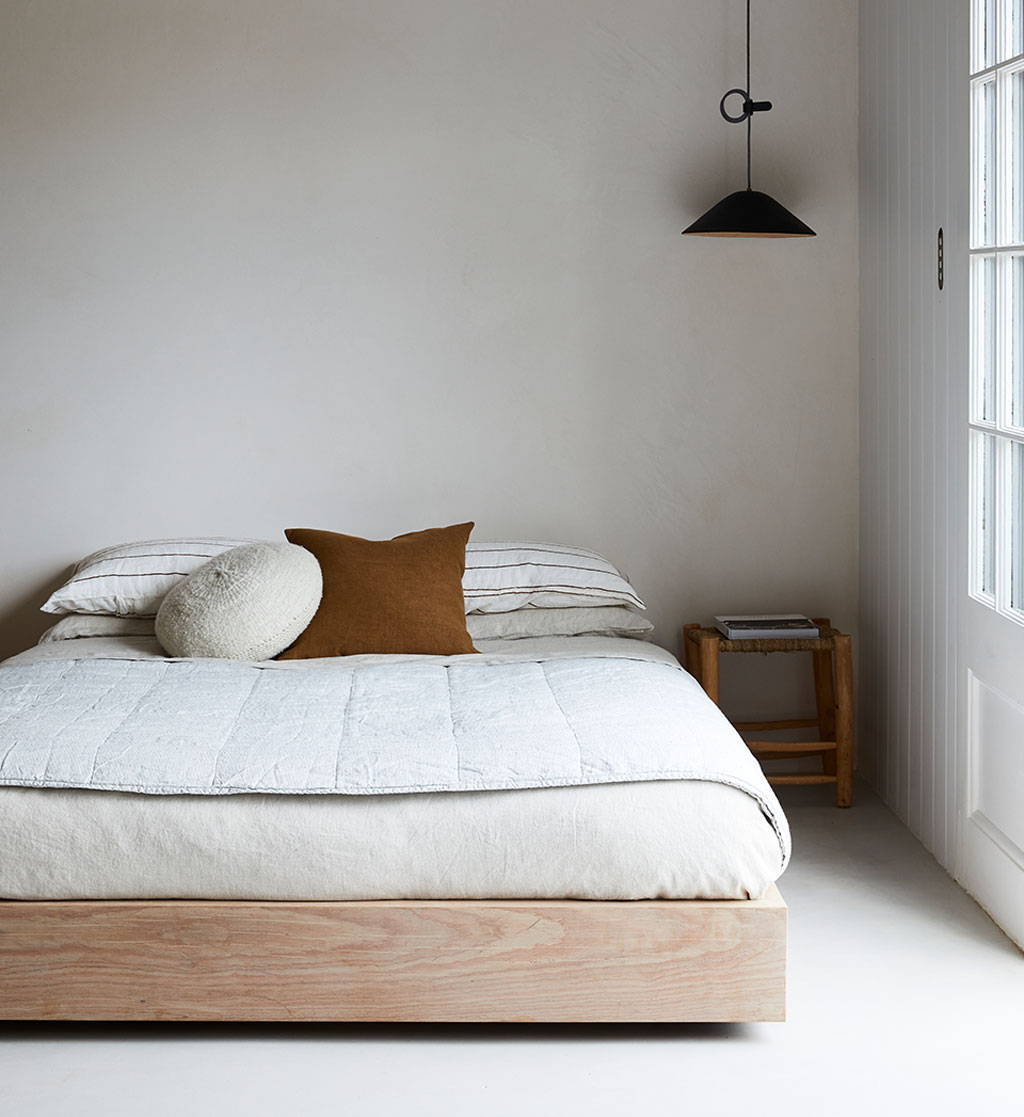 Can you tell us a bit about the space and your inspiration behind it?
The homes that I visited while creating my most recent book Still: The Slow Home influenced me greatly, as did writing the book, which was about embracing the principles of the SLOW movement (Sustainable, Local, Organic, Whole). I wanted to create a space that was both beautiful and sustainable, as well as low-toxic.
What is your favourite feature of The Slow Studio?
The dining room. It is such a beautiful place to sit and enjoy the view out to the mango tree. The brief I set myself was to create a space that was both beautiful and comfortable. And to think this is where the lawnmower used to be stored!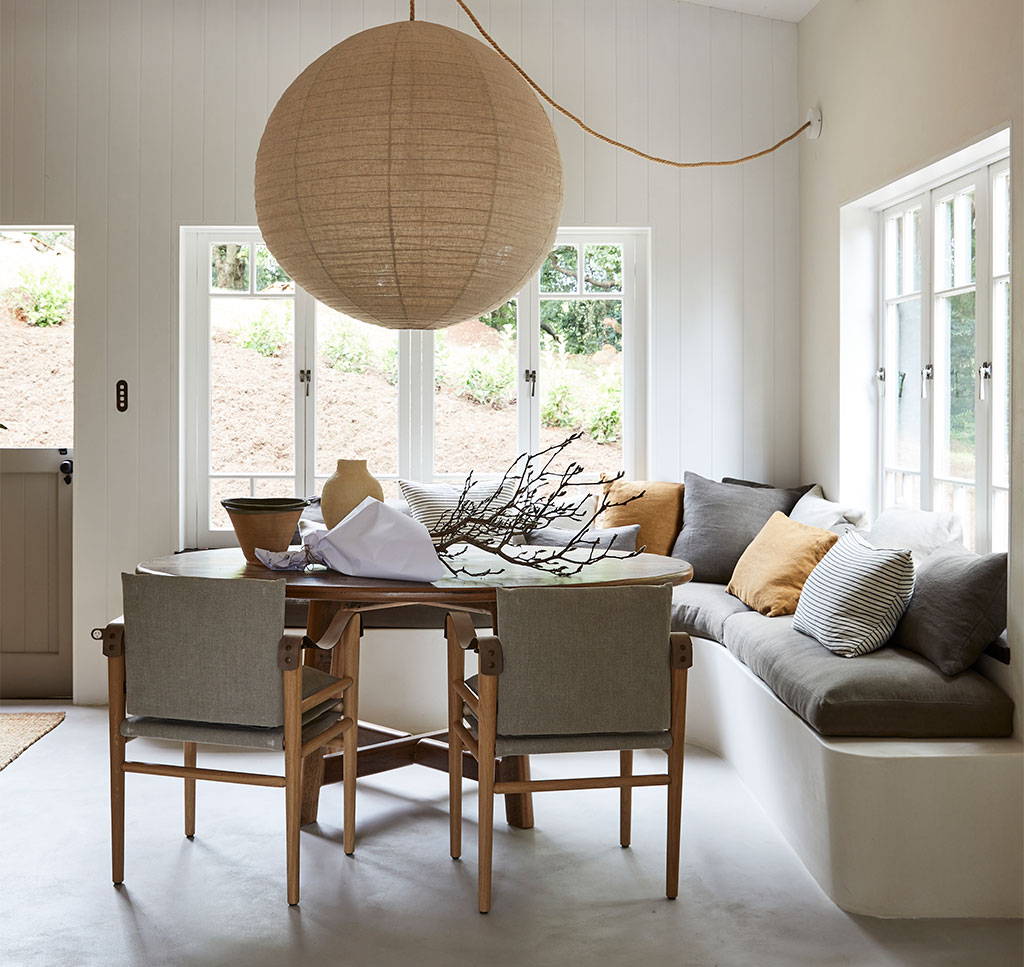 What does the concept of simple living mean to you?
It really is about appreciating what we have and living in the moment. The simpler we keep our lives, the happier we are. And it's also the most sustainable choice too.
You opted for more sustainable choices in the design and styling. Can you tell us about a few of them?
There are so many toxic materials that we don't realise we are exposed to every day. It made me realise how important it is to ask the question about the materials that enter our homes. As a result, my selections ranged from tadelakt on the walls, microcement on the floors and Super E0 and E0 plywood (which have the lowest levels of formaldehyde, a known carcinogen) and FSC timber, to an antique sink, a table made from salvaged timbers and pieces bought on Facebook Marketplace. Of course, using materials such as linen and hemp was key too.