DESIGN | The Highlands Black Barn
04 FEB
Interior designers have a distinct vision when designing their own homes. This is true for Hayley Priest, owner of Mind over Manor Interiors, who says designing her home, The Highlands Black Barn, was her biggest project to date. The all-black structure stands against a backdrop of towering pines. Inspired by the simplistic, clean and modern designs of the architecture in Norway and New Zealand, the contemporary off-grid farmhouse boasts high ceilings and luxurious finishes, designed for enjoyment of the environment, inside and out.
With a penchant for black, hence the barn's name, the designer says the shade is classic, timeless, understated yet bold - "it's a statement yet it's not". She lives at the Highlands Black Barn with her partner and a delightful collection of animals; two cavoodles Max and Ruben, a rescued cat Turkish, pony Butterfly, peacock Henry and a flock of chickens.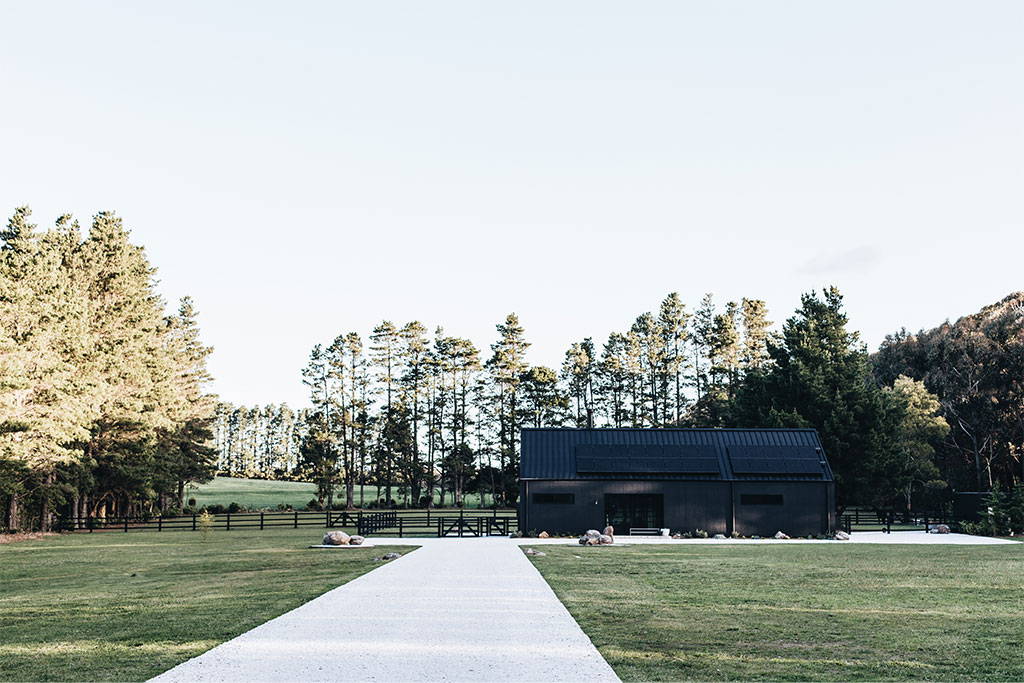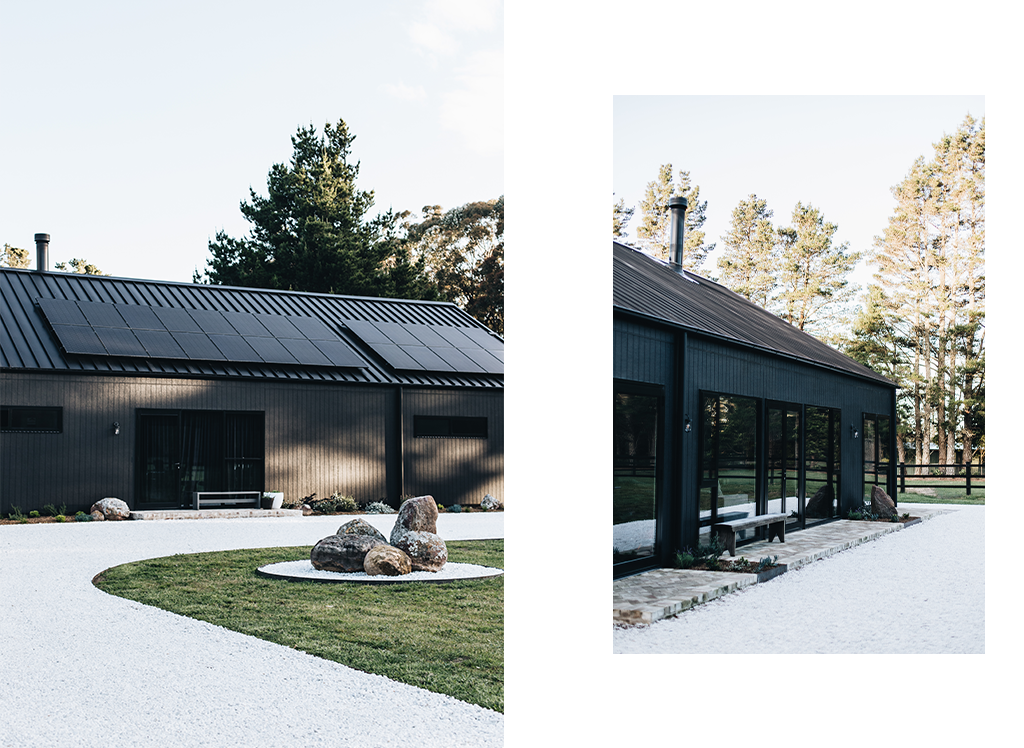 Tell us a bit about yourself and what you do?
Interiors and homewares is where I have directed my professional focus for the last 8 years. I love styling, designing and merchandising residential, commercial & retail stores. My biggest project to date is this home, which was an absolute journey. But I am in love with the end result and made it through the trials and tribulations of building. Our home is a reflection of our style and aesthetic, blending modernity and history seamlessly.
What does creativity mean to you and where do you source your inspiration?
Creativity is an expression of yourself, your home, your environment. There really isn't any right or wrong, because of the interpretation it means to you alone. I've always had a strong sense of style, and I often go against the grain. I source inspiration from architects and leading designers, locally and abroad. But I always settle back with my comforts - blending materials such as leather, concrete & steel. This combination doesn't always have to be masculine!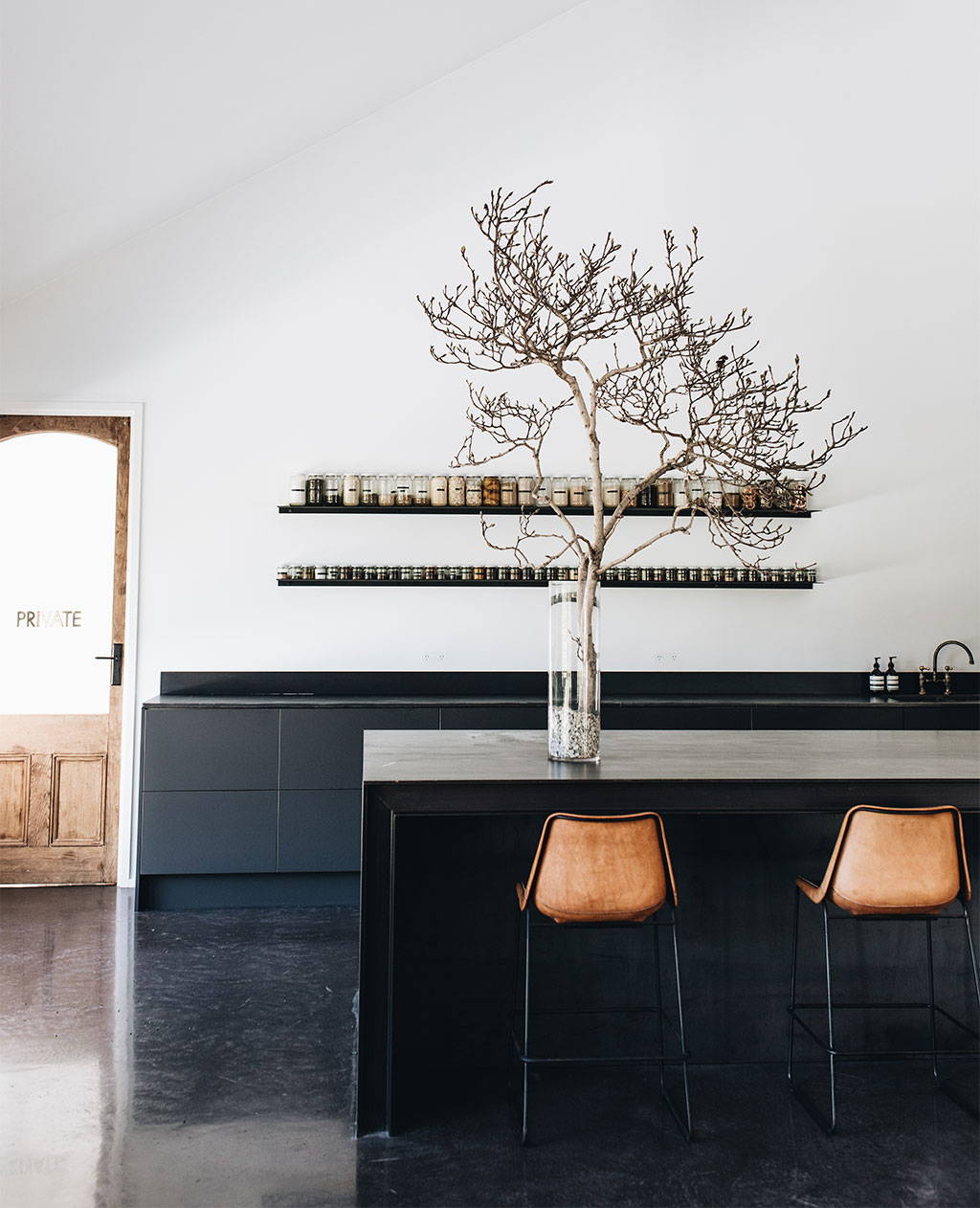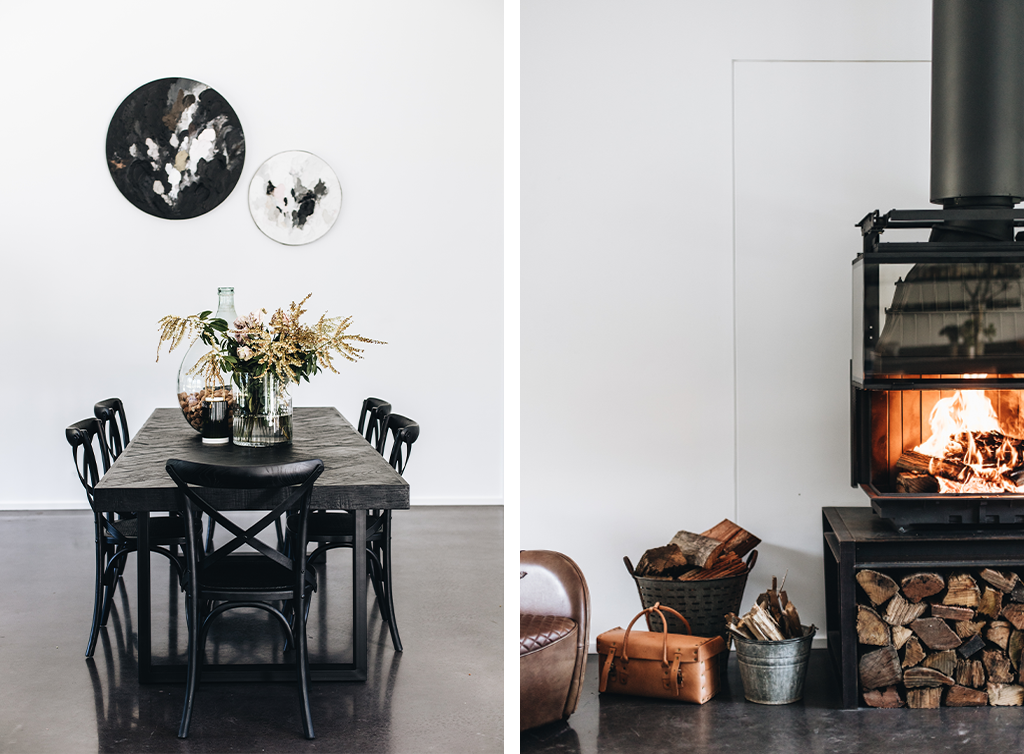 Tell us about being off-grid.
The home is 100% off-grid, we have completely independent power with a solar and battery energy system, water tanks which store rainwater collected from the large roof span and our waste is treated then recycled back into our soil. We live in an area that experiences frequent power outages due to extreme weather, and we never experience this now. Creating your own power is an amazing feeling, when you reflect on the environmental issues worldwide. We also tend to our beautiful vegetable garden which produces organic vegetables and herbs.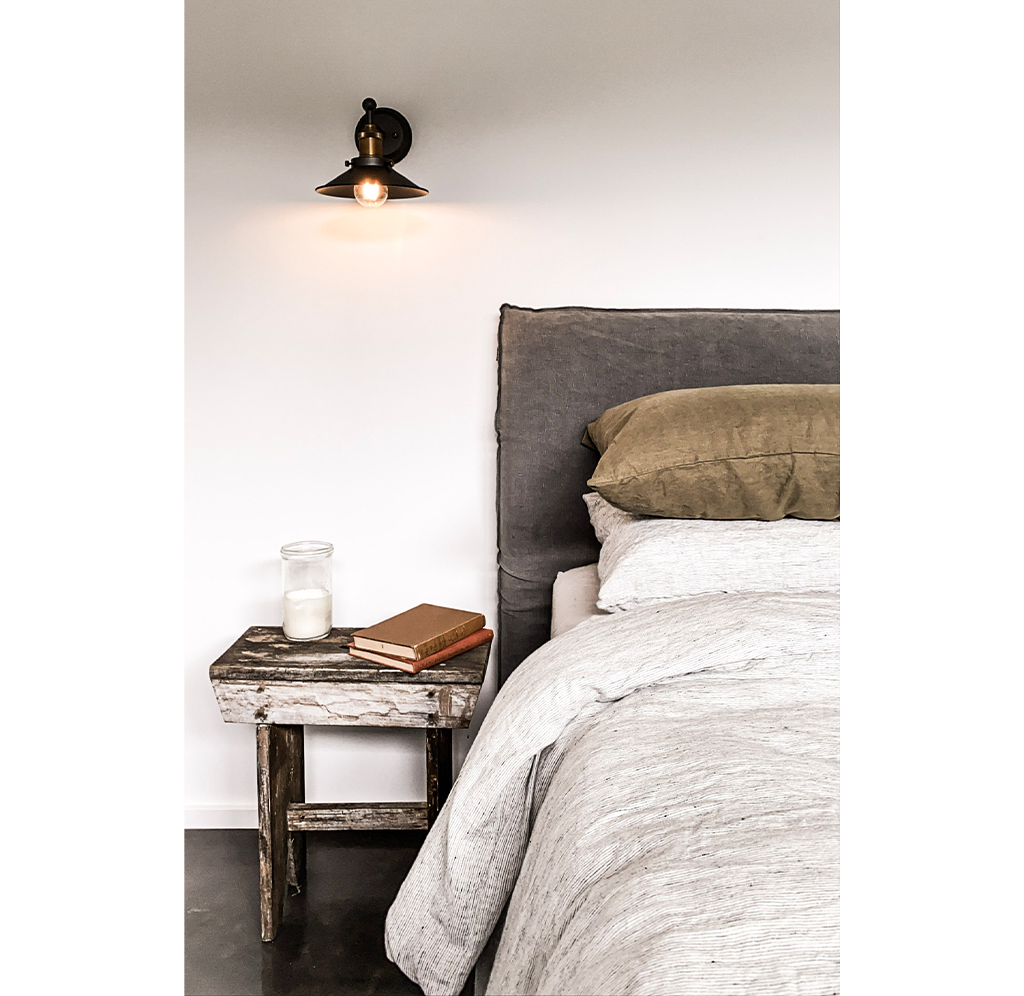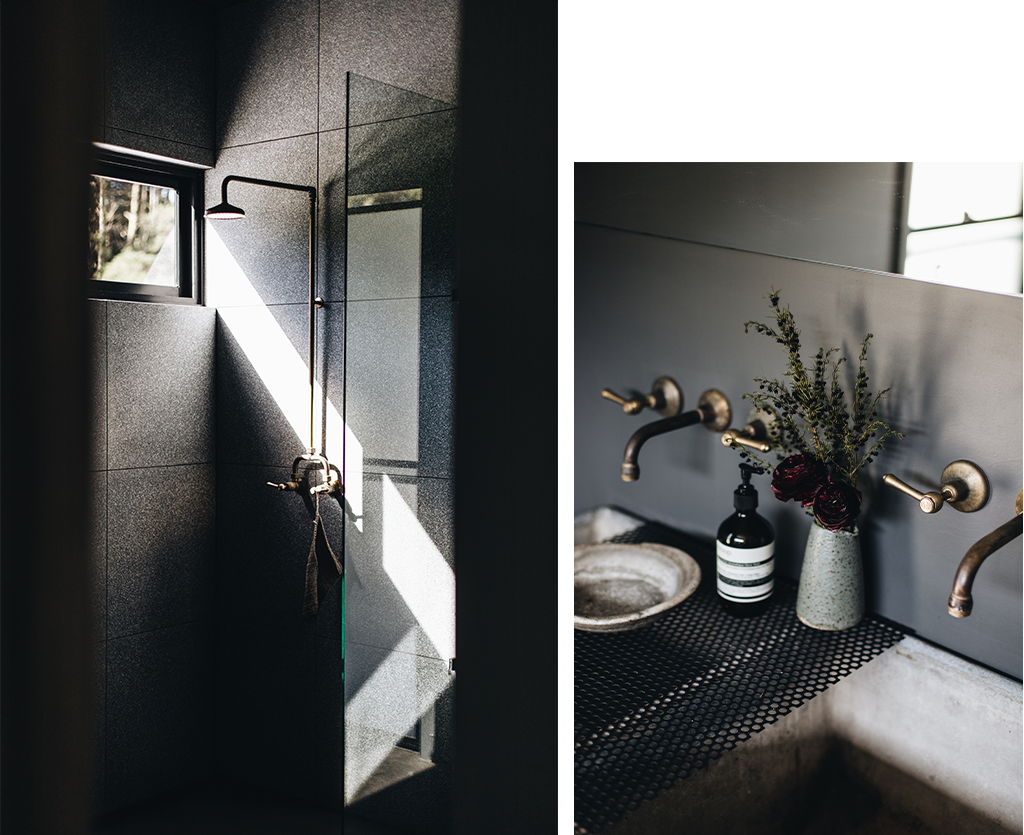 What makes a house feel like a home to you?
Fragrance! There must always be fragrance. Scent is such a powerful element which is quite overlooked within our homes. I always incorporate this as much as possible with my interior projects. This can be in the form of a candle, alabaster scented stones or oils. A home that has pieces or accessories that have stories, miles or are worn always makes me feel comfortable and sparks that 'I'm home' feeling.