TRAVEL | Byron Beach Abodes
12 MAR
We love Byron Bay for its beautiful beaches, laid-back surf culture and incredible food scene, but also for its creative energy. Inspiring startups, musicians and artists are constantly emerging from this small coastal town, and it also boasts some of the most remarkable and unique accommodation experiences.
Byron Beach Abodes is one of our favourites. What makes this collection of boutique properties so special is that each one has a distinct style, purposefully designed to recreate a feeling. In today's interview, we speak to Creative Director, Taliah Lowry about her love for Byron Bay and the inspiration behind the latest addition to Byron Beach Abodes, The Bower.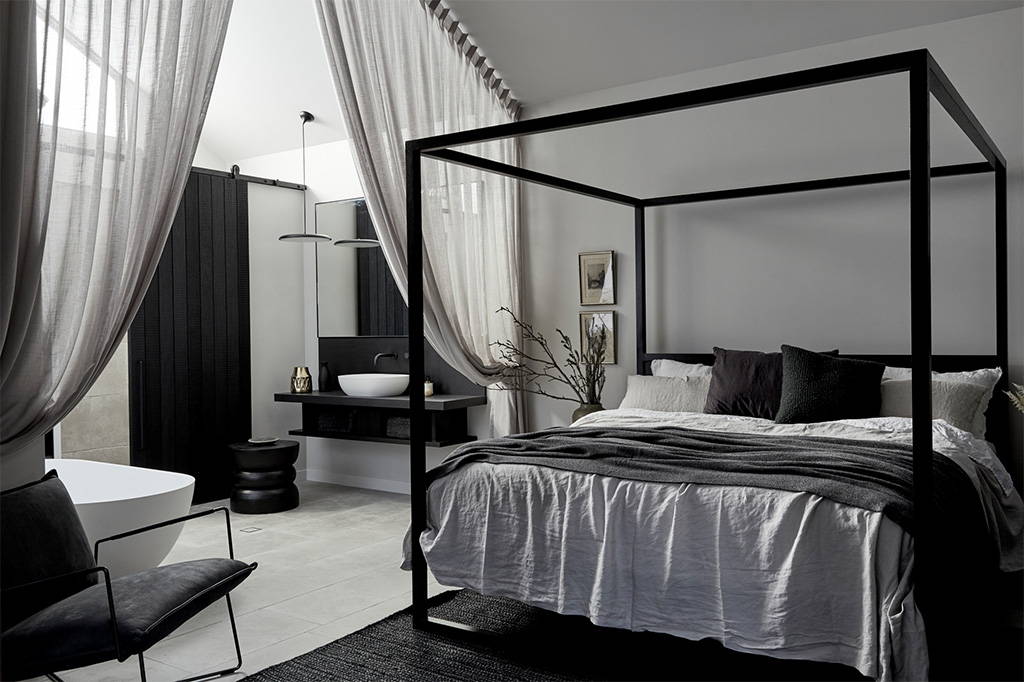 How did you come to open Byron Beach Abodes?
It wasn't part of a grand plan that's for sure. It was a totally organic process and came off the back of turning a totally charming and very original Byron fisherman's cottage into our family home. We had a small budget, a plan for a quick makeover, and with our third baby about to be born, a very definite deadline! That was the plan anyway, but the planned for small reno turned into a major rebuild with the end result The Cottage. With that redesign and renovation completed, we turned our attention to building Magnolia House (and The Chapel as well) at the back of the land, and from there Byron Beach Abodes was born.
What was your vision?
I have a passion for recreating feelings in our builds. It could be as simple as the loving feeling you get in a family home which is full of history and precious memories packed within its walls. Or feelings that are more literal like the sense of being in a mountain cabin or lodge like we've captured in the beautiful recycled jarrah clad builds, The Lodge and The Cabin. We loved too creating the feeling of an effortless Manhattan-Luxe vibe overlaid with the barefoot ambiance of Byron Bay in The Bower. I guess regardless of the aesthetic of our properties, I want our guests to feel like they're holidaying at a home-away-from-home with all of the luxuries but the relaxed vibe of being at home. That's what makes the perfect holiday experience without a doubt. And of course like you'll find at The Bower, we wanted to have a sense of luxury, luxury, luxury and quiet sophistication while paying attention to the smallest detail. That's the BBA way.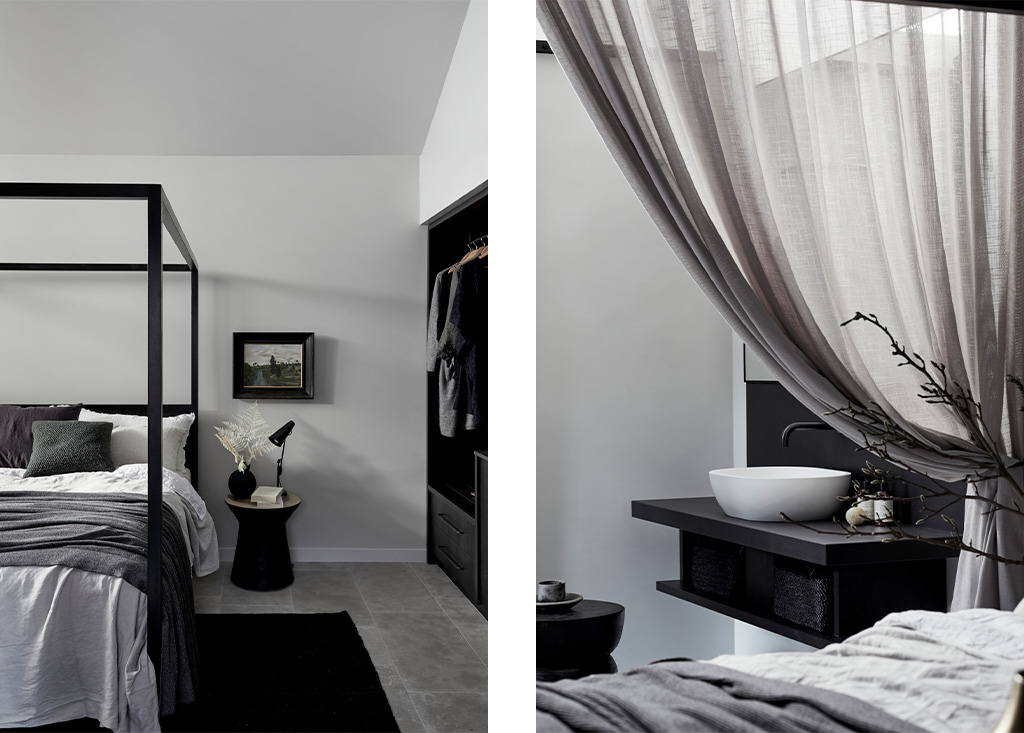 Tell us a bit about Byron Bay. Where are your favourite spots or things to do?
Byron's home. I love its energy, its diversity of people and places, its natural beauty, from the vast Pacific Ocean to the lush green Hinterland splattered throughout with its quaint and endlessly interesting villages, it's unbelievable diversity of food experiences, its strong focus on nurturing and maintaining the environment but most of all I love its community. It is powerfully supportive, entrepreneurial, earthy and sophisticated at the same time. My favourite spots? Little Wategos beach for a picnic, surf and relax is pretty special. Or taking a hike into the Hinterland to the waterfalls, followed by a lunch in Federal at Doma, and I'd now add a visit to The Eltham Hotel, owned by our friend Julia from The Vista.
What was the inspiration behind the latest addition to Byron Beach Abodes, The Bower?
A holiday to NYC for my husband's birthday inspired me to bring a bit of Manhattan-Luxe accommodation to the heart of Byron Bay. I love its moody colour palette, its strong architectural lines and textures. All of the Byron Beach Abodes properties are luxury holiday rental houses and I wanted to sink my creative teeth into something different. I wanted to create my dream hotel. Even as a little girl I had a fascination for beautiful hotels and dreamt of staying in them, so I guess The Bower is a realisation of that girlhood dream. The Bower really is a dream come true.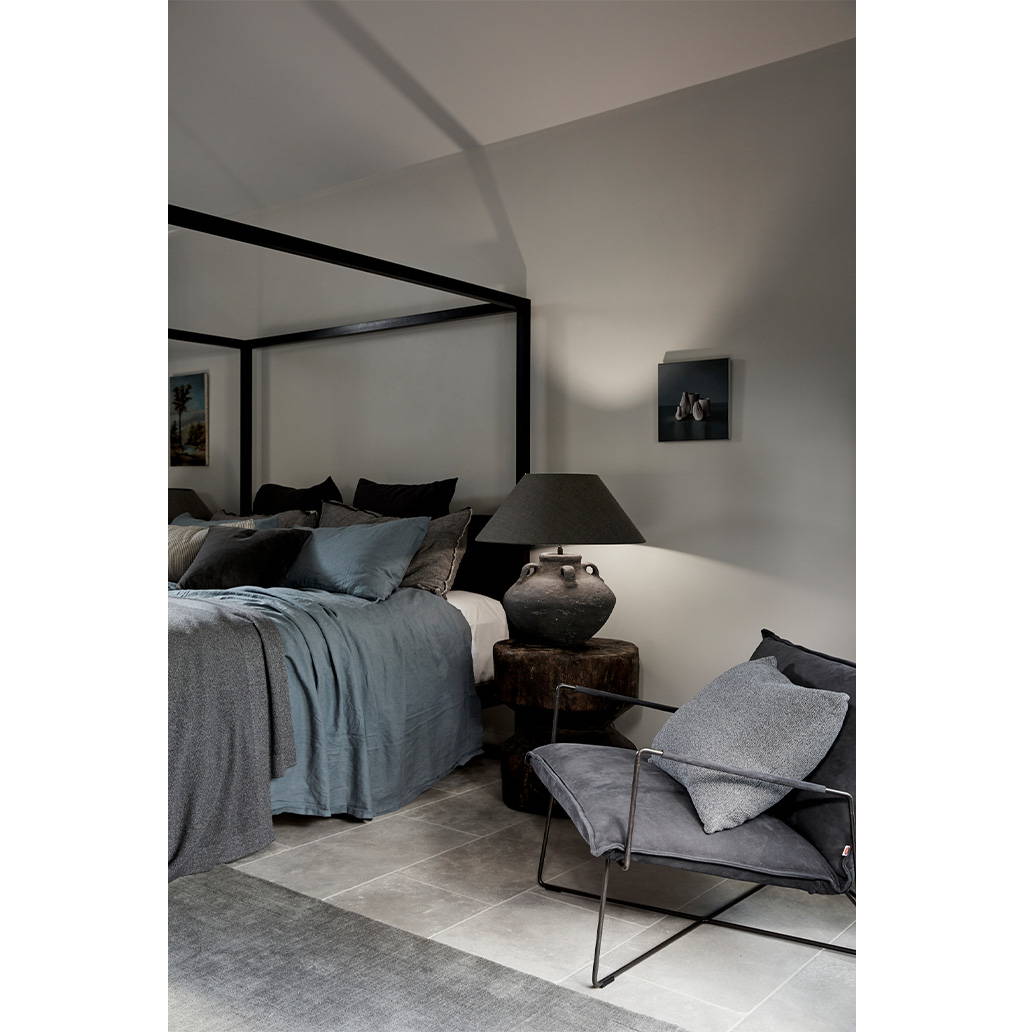 What can guests expect staying at The Bower?
They can expect a full resort experience starting with our award-winning round mineral pool which is the centrepiece of The Bower. Positioned next to our garden bar and edged with luxury, bespoke covered sun beds separated with billowing linen curtains, its rainforest shower, hidden poolside amongst the established tropical landscaping, the pool is the place to be to forget the craziness of daily life. The Bower really is an oasis in the heart of Byron Bay.
It's 5-star luxury at every turn too. There's an array of accommodation options from The Barn, the most romantic of spaces, to luxury Queen rooms, Bower Cottage - an original Byron cottage which we lovingly restored, Bower House to our latest additions, the super sultry, super sophisticated Bower Studios and Deluxe King Rooms. Every detail has been considered from the comfiest of beds dressed with the highest quality linens to a thoughtfully stocked gourmet mini-bar jam-packed with local and Australian goodies all hand-picked by us. Our team is committed to ensuring your stay is unforgettable and the best it can possibly be, and we hope we've delivered all of the little things that make a difference from hand mixed bath salts to complimentary bikes for you and your littlies.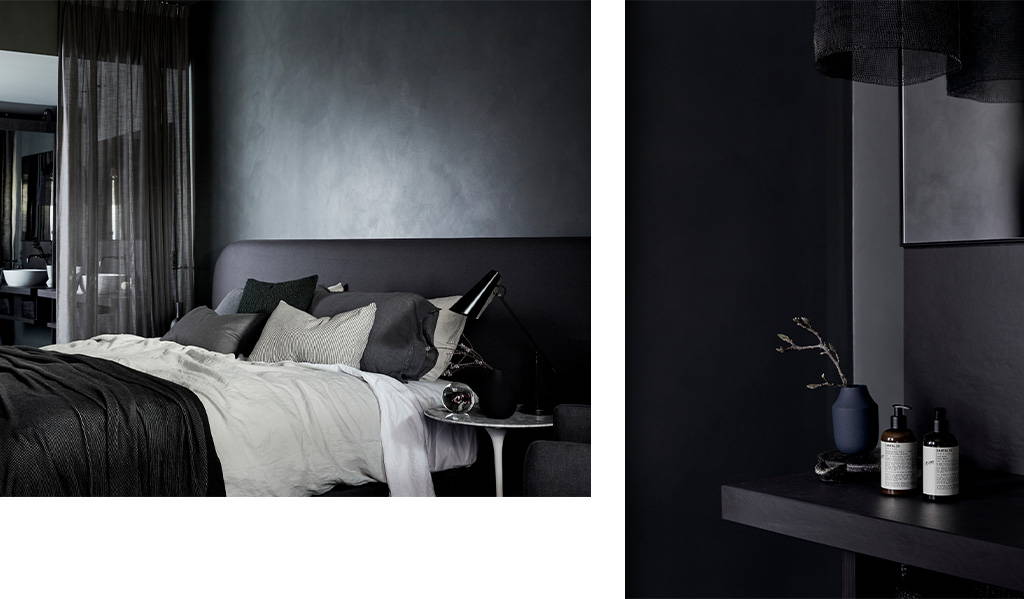 Each accomodation within The Bower has a distinct style and offers a unique experience. Do you have a favourite?
I'm particularly proud of the newly-built Bower Studios. They are exactly how I imagine a 5-star boutique hotel suite to feel like, but better. The gently curved white-washed walls, private courtyards, sultry moody interiors, limestone floors, billowing Ralph Lauren curtains, aged mirrors, bespoke lighting, 4 poster King beds with layers of the softest linen bedding, stone baths, rain showers….. I wish I was there right now!