Stay with CULTIVER
15 MAY
Stay with CULTIVER
For your next adventure, we want to make sure that you not only have the best stay but also the best sleep. We know that once you have slept in pure linen sheets there is no turning back. So here is a list of all the wonderful places where you can experience the luxury of sleeping in CULTIVER sheets.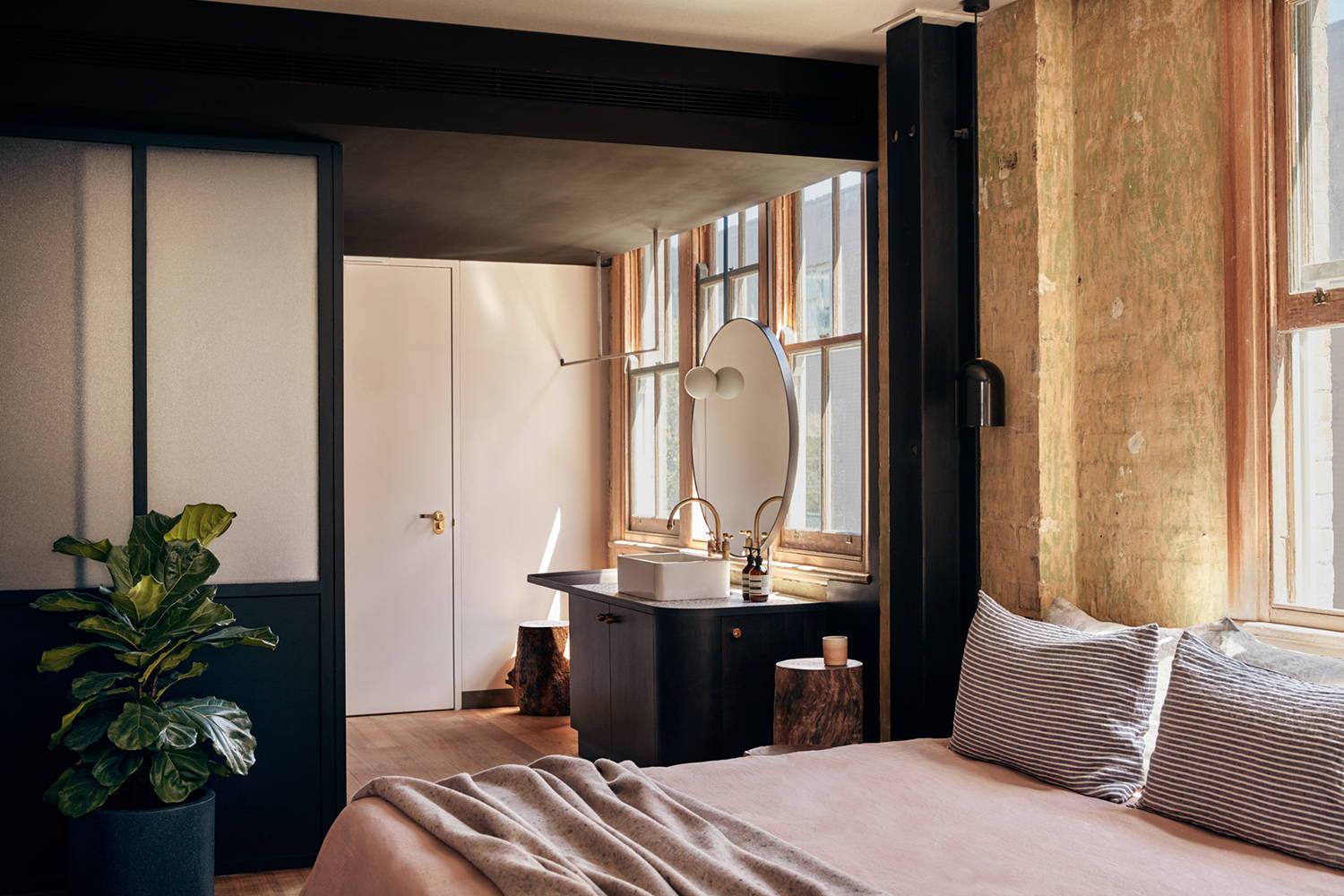 Paramount House Hotel, Sydney, NSW Australia
The Paramount House Hotel is located in the heart of Sydney's Surry Hills in the heritage -listed building of the former Paramount Picture Studios.
The 29 rooms breathe minimalistic design, featuring Jardan furniture, art from China Heights Gallery and Aesop products in the bathrooms. Most rooms have enclosed terraces, connecting the hotel to the streets below, many of the rooms also have Japanese wooden soaking tubs in the bathrooms.
Submerge yourself in all that the local area has to offer with art, dining and entertainment at your doorstep.
Image courtesy of Paramount House Hotel
Drift House, Port Fairy, NSW Australia
At Drift House in Port Fairy at the very end of Australia's Great Ocean Road, you are invited to enjoy a boutique luxury accommodation laid out in four different bespoke suites.
Set in an original Victorian Bluestone with a new modern addition, the structure is an architectural delight, both inside and out.
With the beach only a stone's throw away, Drift House is the perfect relaxing getaway destination.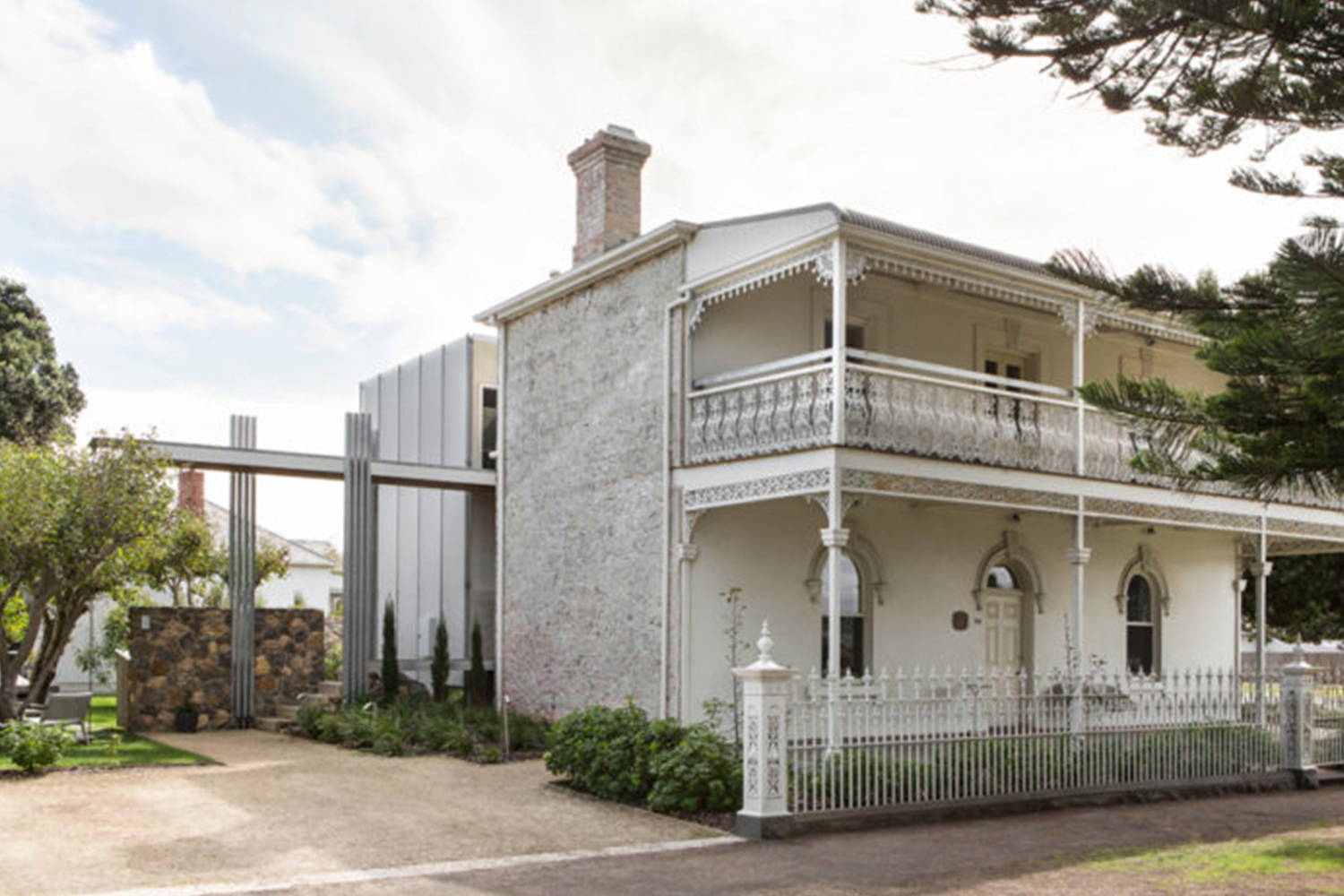 Image courtesy of Drift House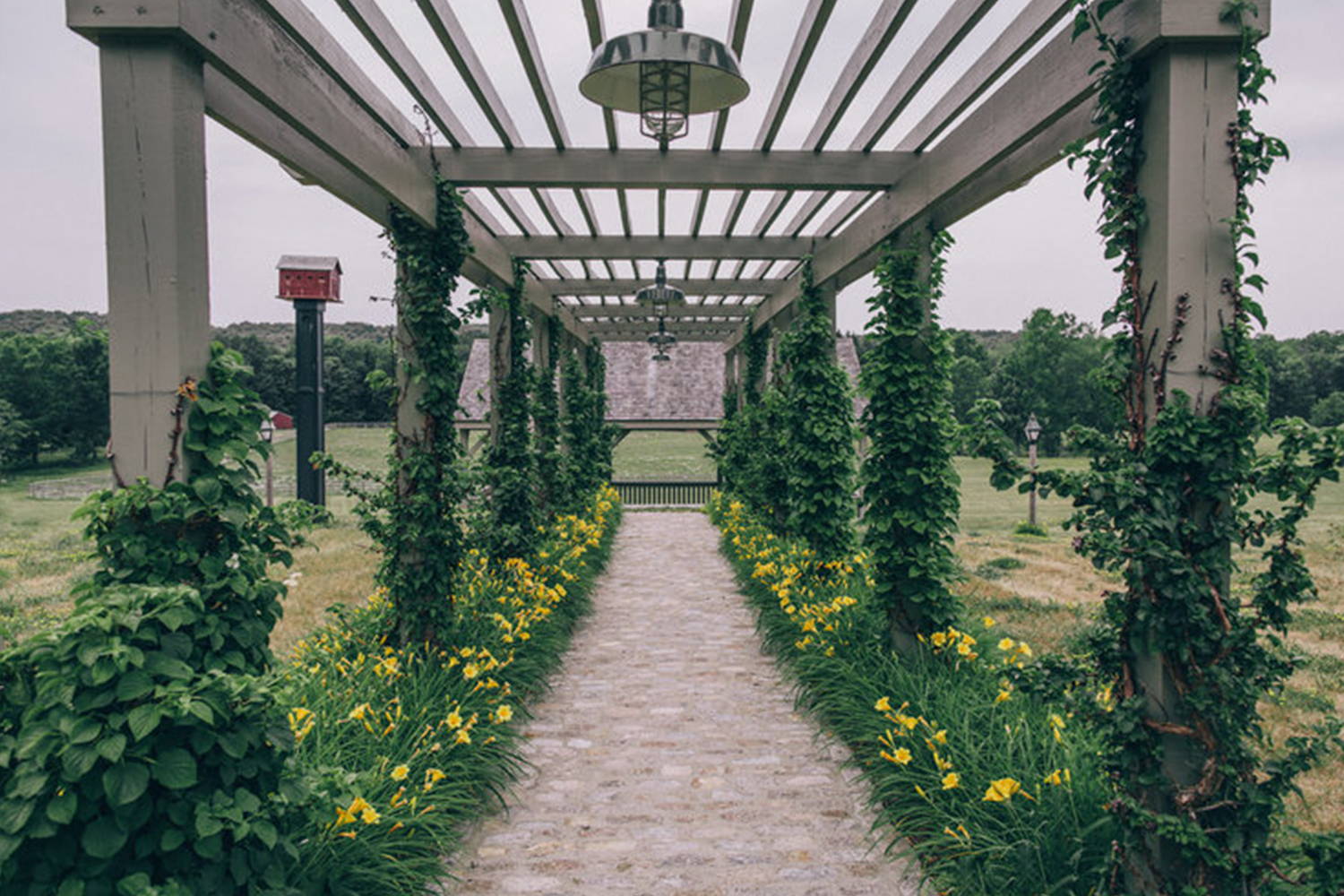 The Dutchess, Staatsburg, NY United States
Escape the hustle and bustle to this secret, invite-only hotel situated in the Hudson Valley about two hours from New York City.
Set on a large country property, surrounded by horses and green fields, in the picturesque Dutchess County, this luxury farm experience will leave you feeling relaxed and reenergised.
Image courtesy of The Dutchess
28 Degrees, Byron Bay, NSW Australia
28 Degrees is a private, luxury guesthouse located in the heart of Byron Bay. Perfect for couples, the rooms offer an oasis for intimate getaways, they have special baby moon and honeymoon packages tailored to the occasion.
The rooms are beautifully designed to provide 5 star accommodation, steps away from one of the worlds best beaches.
Every detail has been considered - so kick off your shoes and enjoy the barefoot luxury.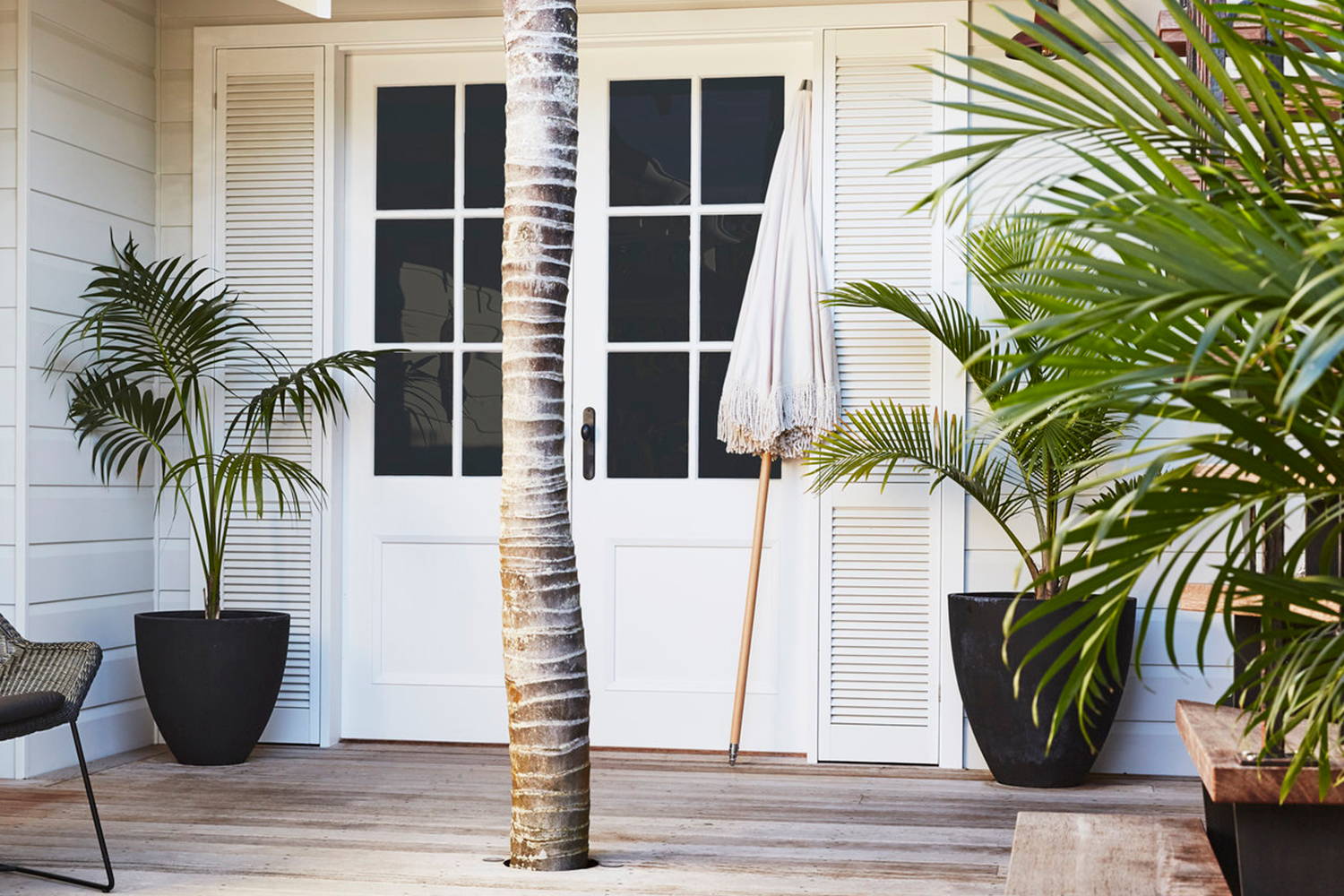 Image courtesy of 28 Degrees
Foxfire Mountain House, Mt Tremper, NY United States
Located in the Catskill mountains, Foxfire Mountain House is nestled on ten private acres with a pond and lily pool, bonfire pits, and a rustic outdoor pavilion for nights under the stars.
Travel the byways and check out local shops and restaurants, or stay swaddled in the hammock for hours on end. It's a place to call your own, however long you stay.
Image courtesy of Foxfire Mountain House
Millbrook Resort, Arrowtown, Otago New Zealand
Millbrook enjoys a peaceful, rural outlook nestled within the Southern Alps. The resort's iconic, inspirational and peaceful setting is unrivalled in the Queenstown area.
Framed by the aptly named Remarkables Mountain Range and set on 500 acres of lush green fairways, rolling hills and gentle streams. So whether you are an avid golfer, after a relaxing spa weekend or prefer to spend a few days to take in the breathtaking views with a glass of wine in your hand, Millbrook is the place.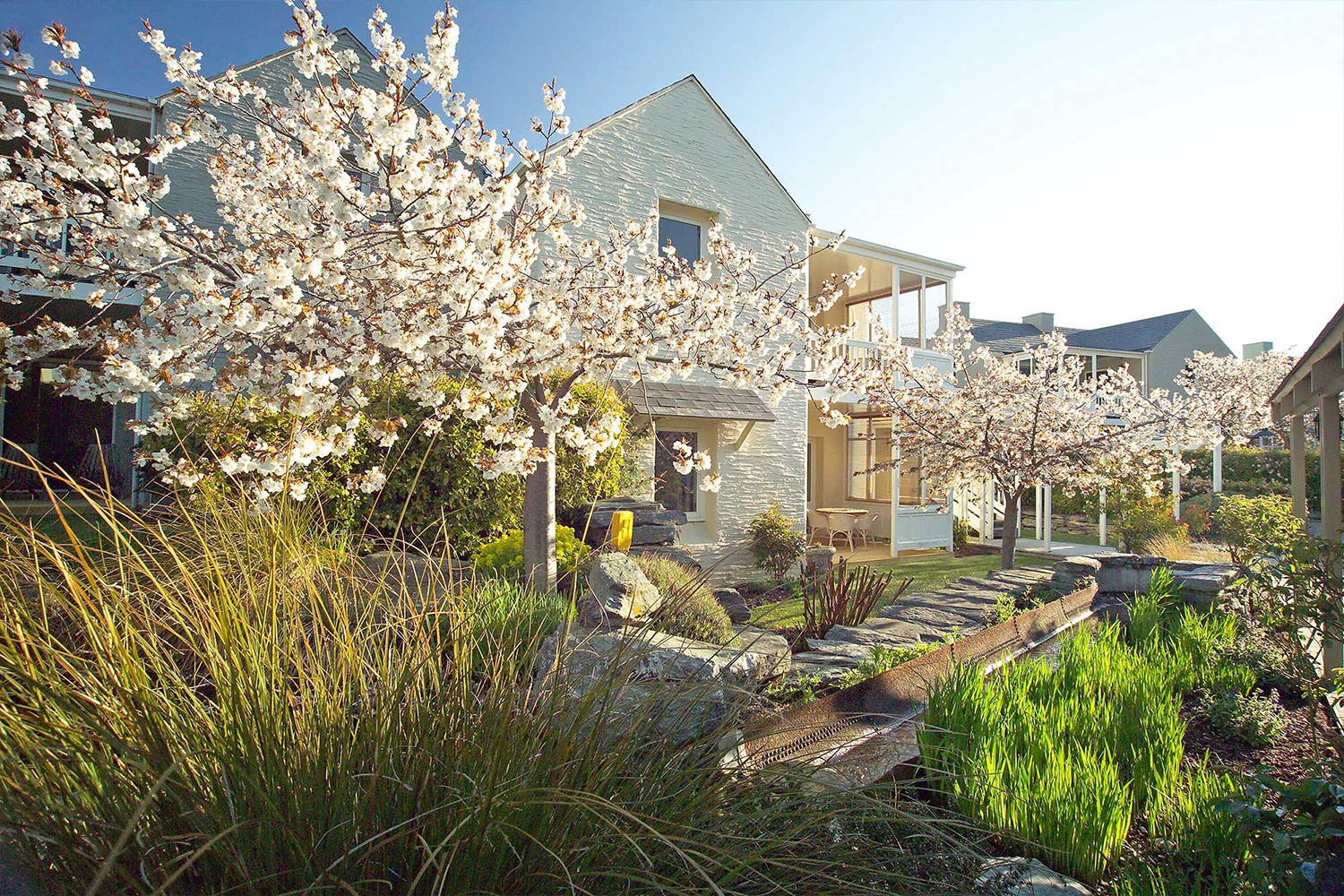 Image courtesy of Millbrook Resort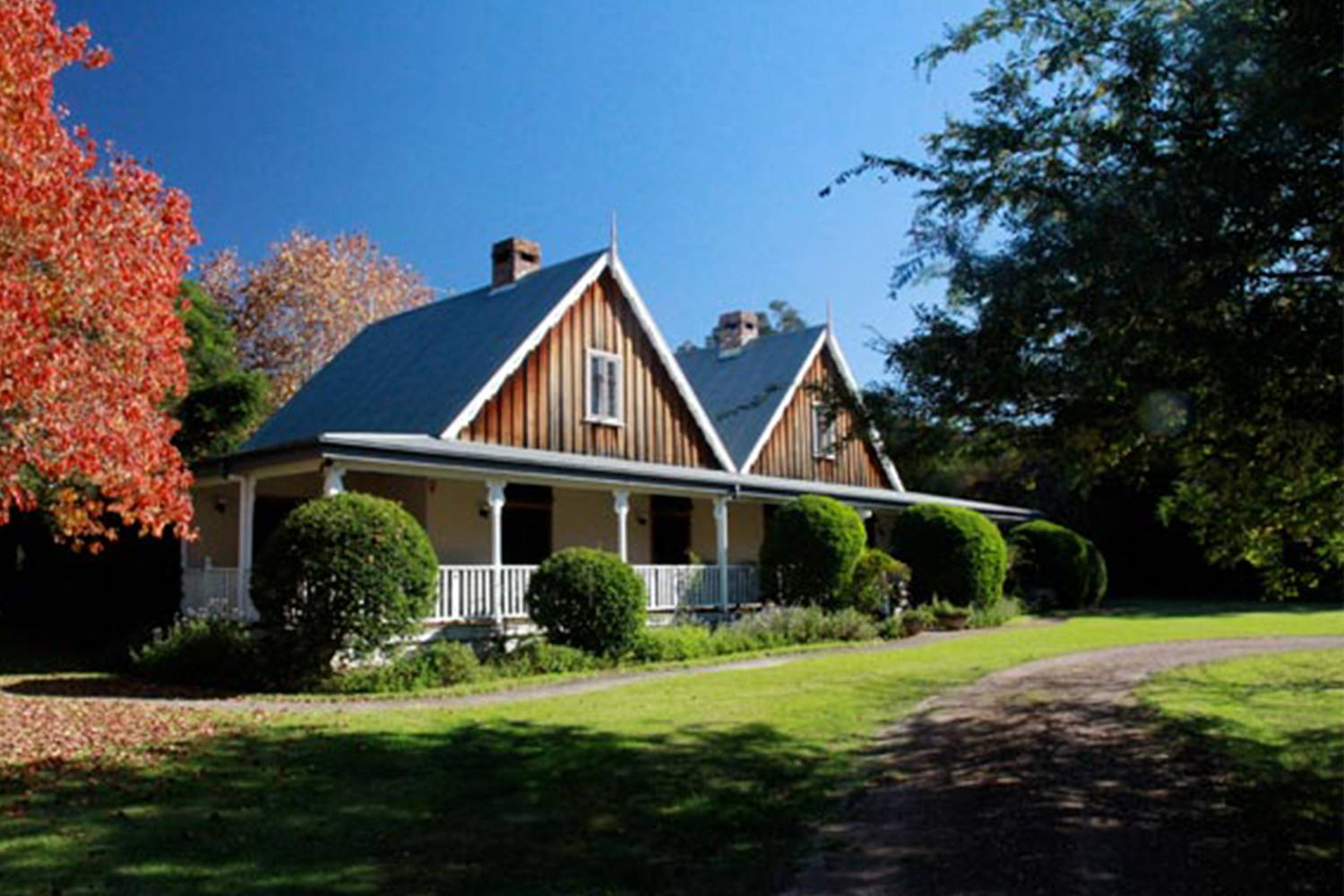 The Carriages Boutique Hotel & Vineyard, NSW Australia
The Carriages is a luxury boutique hotel with 10 rooms set on an award-winning vineyard in the gorgeous Hunter Valley.
Stay in summer and enjoy a dip in the salt-water pool, a game of tennis or just relax in the beautiful garden with, or in winter and settle in front of a warming log-fire with a smooth glass of wine after a day of exploring the breathtaking regions.
Wineries, chef's hat restaurants, chocolate and cheese shops all at your doorstep.
IMage courtesy of The Carriages
Byron Beach Abodes, Byron Bay, NSW Australia
The boutique properties that make up Byron Beach Abodes provide a unique accommodation experience, emphasizing simplicity in luxury and reflecting the eclectic spirit and beauty of the area.
Each property is distinct - individually designed, built and curated by the Byron Beach Abodes Team - yet they all share a love of open, light-filled, rich, non-conforming and understated interiors.
Image courtesy of Byron Beach Abodes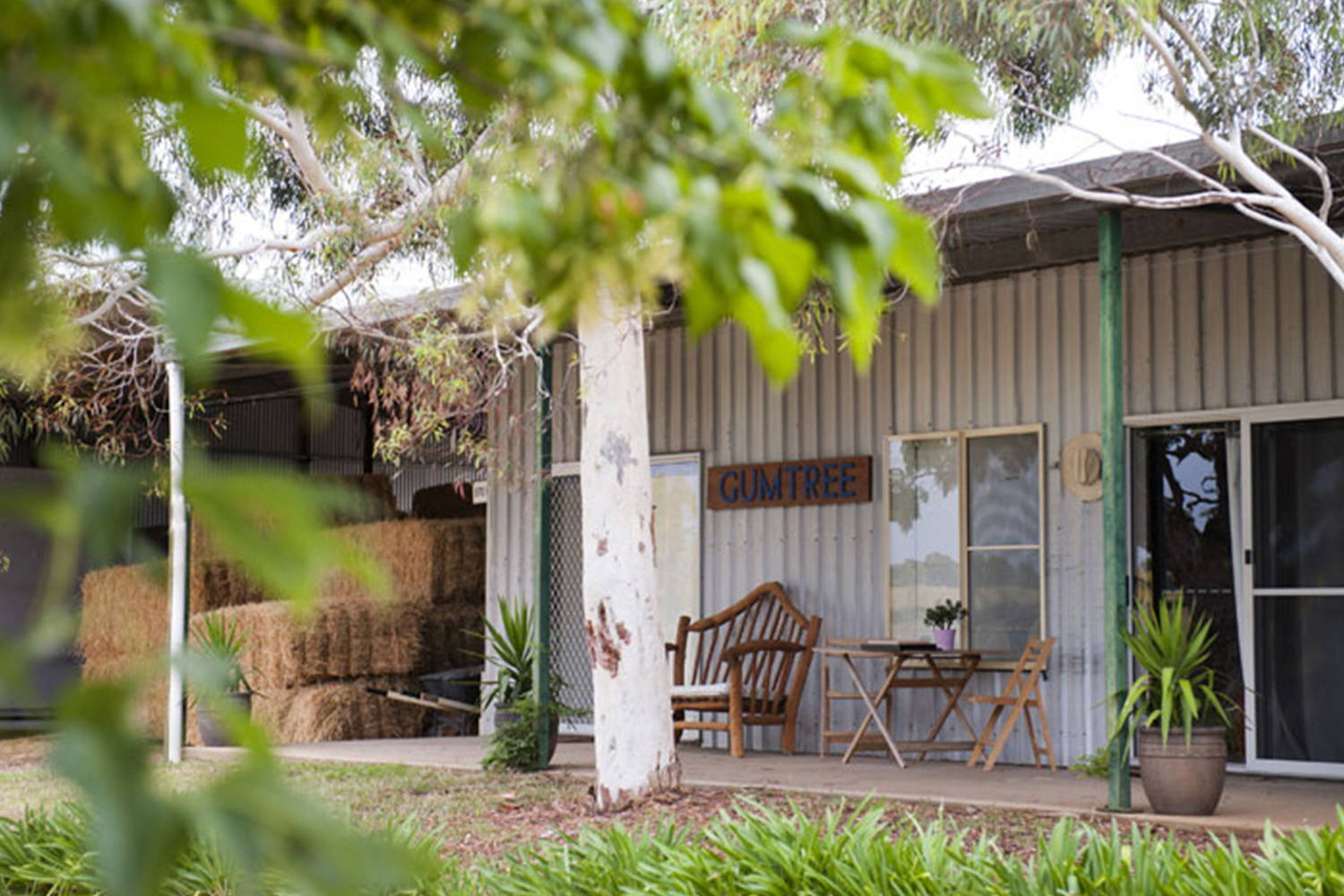 Peppertree Hill, Mudgee, NSW Australia
Escape your everyday and take time to relax & unwind at Peppertree Hill. Fill your days with morning walks, markets, coffee, fresh flowers and beautiful food.
Situated in the heart of Mudgee's best vineyards, Peppertree Hill is located on 250 acres of private farmland but still only a short 8 minute drive to the CBD.
Peppertree Hill consists of 10 luxury cottages and 1 superb homestead. All our spaces have been thoughtfully designed and styled with warmth, character and charm. Peppertree Hill offers the ideal country setting for romantic couple getaways, large gatherings of friends and family and all sorts of memorable celebrations.
Image courtesy of Peppertree Hill
Soul of Gerringong, Gerringong, NSW Australia
Soul of Gerringong is located in the heart of the coastal village Gerringong, yet feels like a private oasis miles away.
Located just over an hour south of Sydney, you will find Soul, a place to escape, a place to discover the beauty of the NSW South Coast, a place to play with your friends and family.
Beautiful beaches, superb surf breaks, rolling farmlands, and delicious food and wine experiences. The choice is yours, do as much or as little as you choose.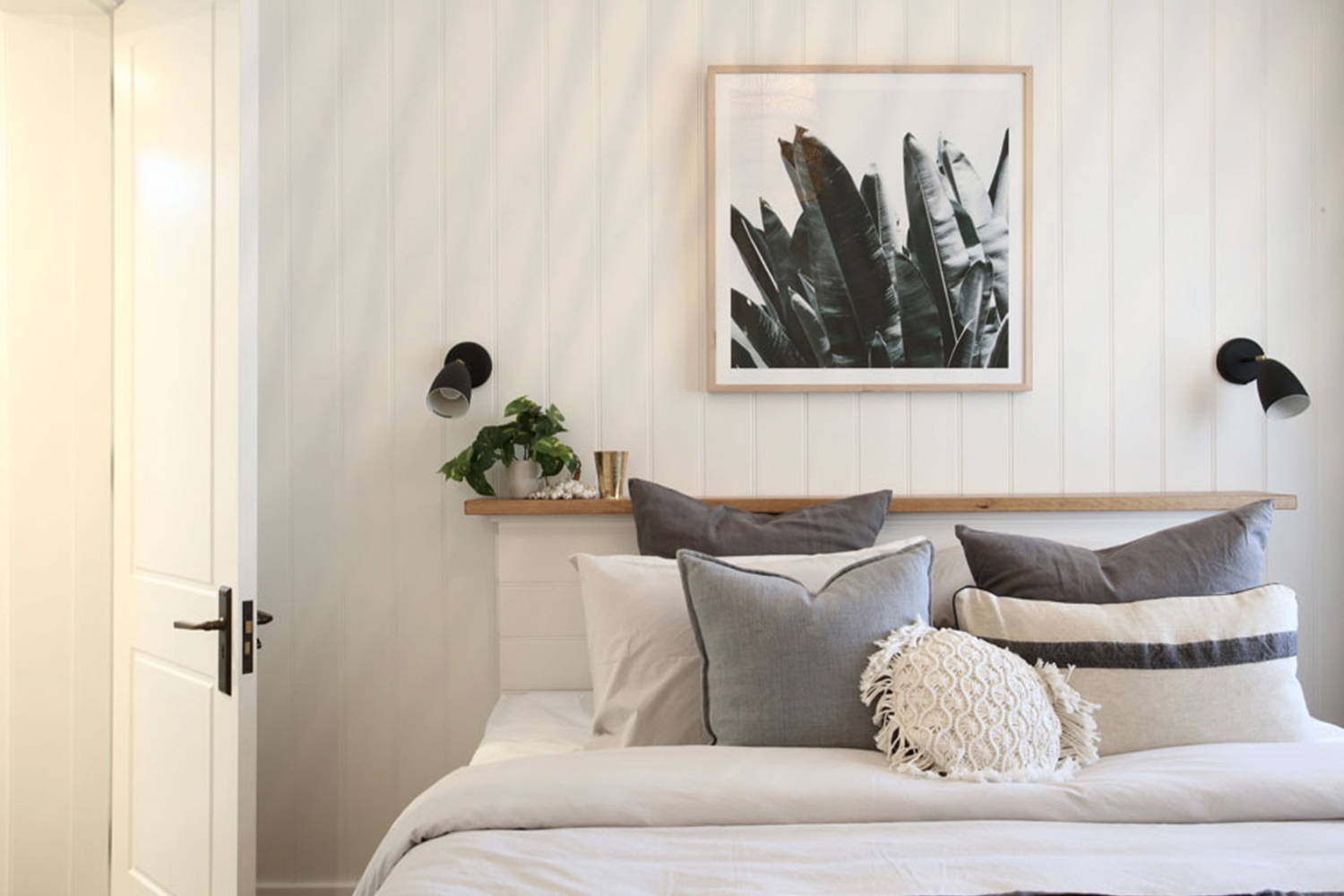 Image courtesy of Soul of Gerringong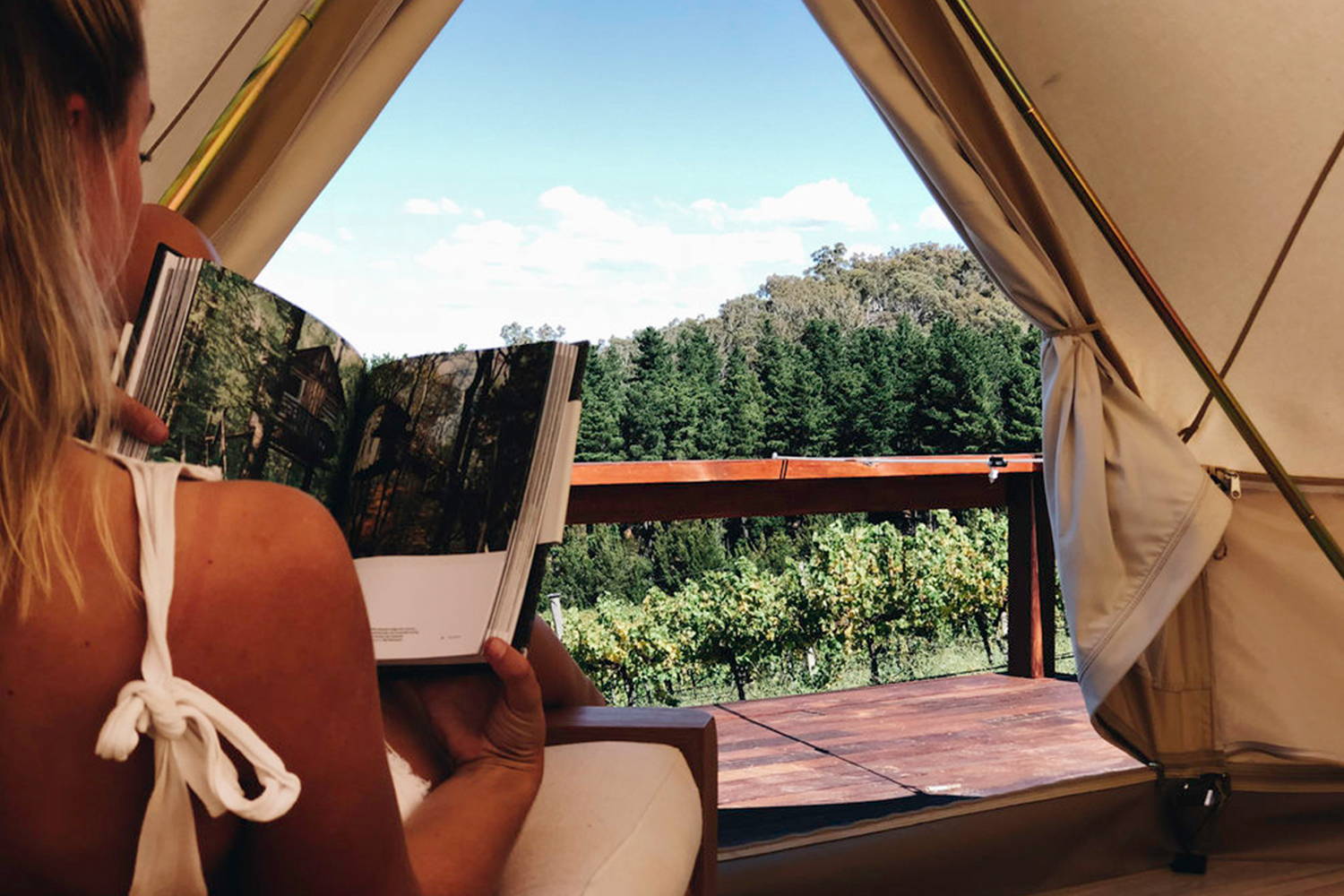 Naked Cubby Co, Majura, ACT Australia
Naked Cubby Co is all about simplicity. Naked reflects the idea of having a stripped back experience. No wifi and no technology, just books, nature and the stars. The stays are designed to be 'bare' - bring along the bare necessities only.
Nestled above Mount Majura Vineyard, you will find a bell tent overlooking the vast landscapes of Canberra and beyond. Offering luxury glamping, the cubby is a place to hideaway, to disconnect from reality and reconnect with the important things, like wine!
Naked Cubby Co provides a unique and memorable experience through thoughtful design and curation.
Image courtesy of Naked Cubby Co