INTERVIEW | elph store
11 OCT
Just off Oxford St in the heart of Paddington, Sydney's premium shopping area, you'll find elph store - a bespoke contemporary homewares store and ceramics studio. Much like CULTIVER, elph store believes in enhancing daily rituals with beautiful pieces that are simple yet functional.
Founded by sisters Eloise and Sophie, and their mother, Belinda, the store is carefully curated with a selection of items made by Australian makers and designers. Eloise is also a ceramicist who hand makes all her pieces in her studio tucked away behind the store.
We had the pleasure of speaking to Eloise about her creative journey, what everyday enjoyment means to her and elph store's plans for the upcoming William St Festival.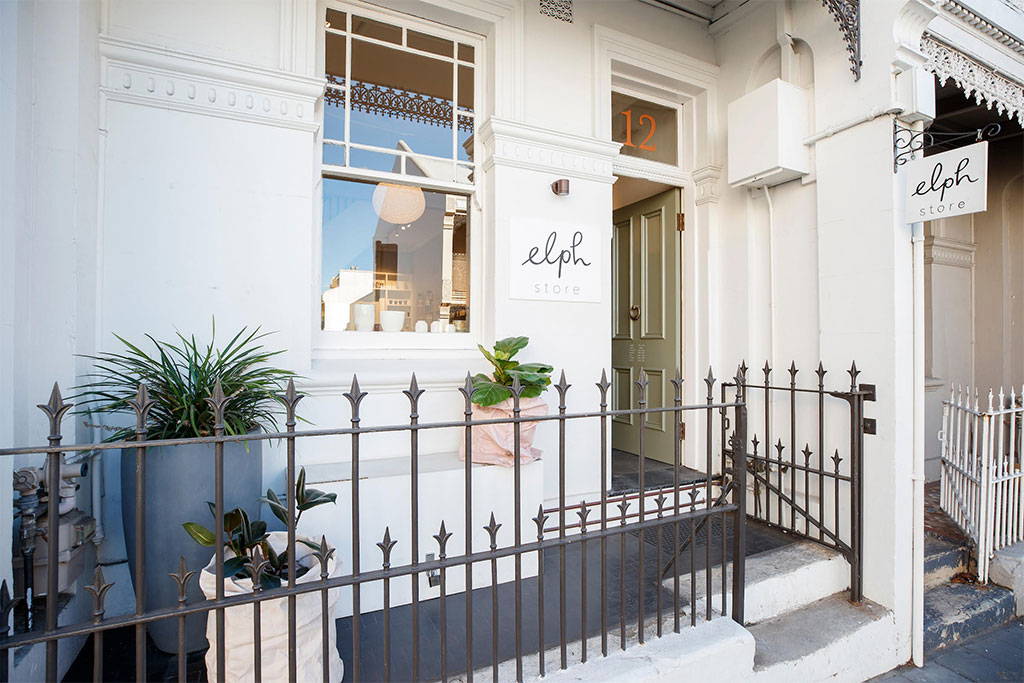 Tell us a little bit about yourself and the journey of elph store.
elph began as my line of handmade, functional ceramics and three years ago evolved into our beautiful retail space, elph store. elph is the combination of mine and my sister's names: Eloise and Sophie. I studied Fine Arts (majoring in ceramics) and Sophie studied Industrial Design. Combining our skills and love of beautiful design and an appreciation for the handmade, elph store simply felt like the obvious business to start.
elph store has an ethos of showcasing functional, handmade Australian ceramics in a beautiful, calm domestic setting.
What drew you to creative arts and when did you realise you wanted to take this path?
At school I had always loved drawing, spent all my time in the art rooms and dreamed of becoming an artist. Luckily I was encouraged and supported by my teachers and family to pursue art as a career so applied to the National Art School. It was in my first year here that I discovered and fell in love with the ceramic process.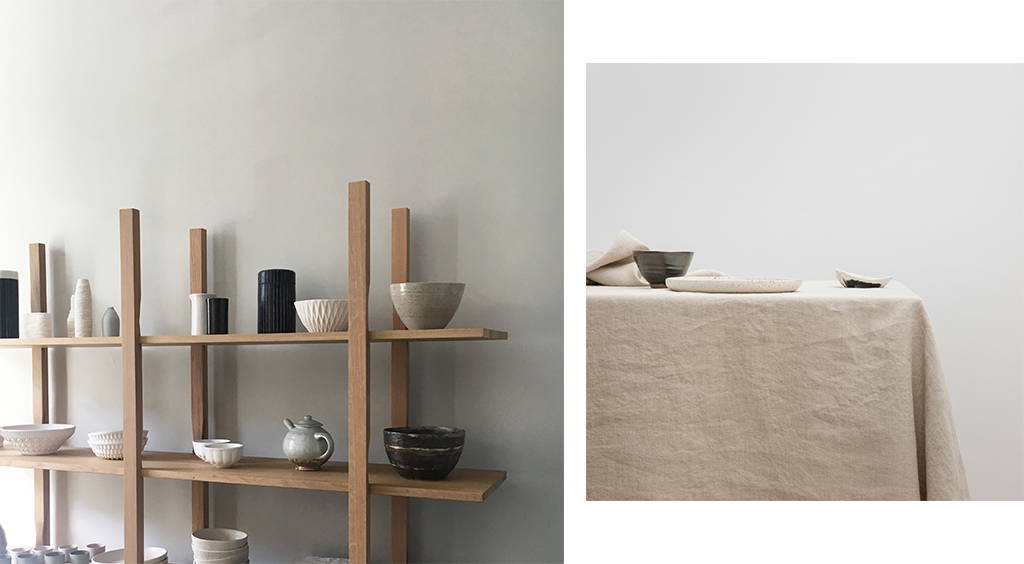 What was your very first creation and do you still have it?
My first ceramic creation was probably a pinch pot in my first year uni ceramics class. It's probably floating around somewhere at my mother's house.
I have distinct memories of my first creation that I deemed a success - and I definitely still have that! It was the very first cuddle cup.


What do you do to find inspiration?
For my elph ceramics range, I am inspired by my sister's minimalist aesthetic and her love of well-designed functional objects. For my artworks, I am inspired by my mother's quilting - from the patterns to the textures of fabrics – as well as the expressive qualities of clay, especially porcelain.


Your creations are very minimal and are finished with white glaze. Have you ever wanted to experiment with colour?
I have experimented with tinting porcelain in artworks that I have made, however, I have always wanted the elph ceramics range to stay quite minimal. Handmade ceramics sometimes get a bit of a bad reputation as being kitsch so I wanted to stay as far away from this as possible. I did make a set of black plates for a customer once though!


You have your shop, studio and apartment all in one building. How do you find a good work/life balance?
The building has three very distinct spaces – studio, shop and apartment – so while I spend most of my time in one location, I find it easy to mentally and physically keep each space separate. If anything, I no longer bring my work home with me! 
My border collie, Emily, is also very helpful in getting me out of the house everyday to enjoy the beautiful Centennial Park where she loves to run around and roll in the grass!

What does everyday enjoyment mean to you?
Everyday enjoyment for me is being surrounded by people I love doing what I love. Starting my day with a walk in the park, a nice coffee and the right balance between creativity and growing our business.
Does elph store have anything planned for the upcoming William St Festival?
Yes! We love the William Street Festival and this year we'll be doing our annual seconds & samples sale where we give our makers the opportunity to clear out their studios and give our customers a sneaky bargain while they're at it.
We will also have the elph ceramics studio open where I will be giving demonstrations of throwing on the pottery wheel!