DESIGN | Our Headquarters Designed by YSG Studio
07 DEC
Once a warehouse, CULTIVER's new headquarters and showroom reflect our philosophy of bringing beauty to everyday rituals. YSG Studio imbued the aesthetic of our timeless pieces into the space, with graceful arches, natural materials, organic light fixtures and a soft pastel colour palette; ensuing a feeling of arriving home.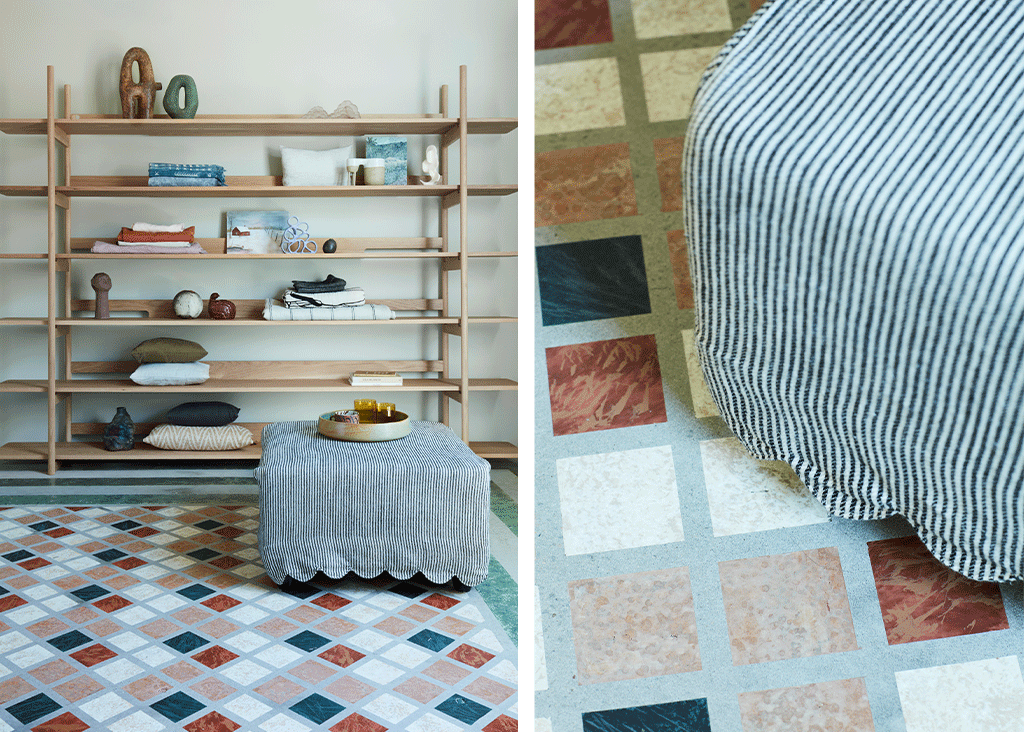 A mass of bordered checkerboard hand painted tiles anchor the lower level, whilst a gestural scalloped arch featuring hand-drawn pinstripes, inspired by the delicate stripe of our Cedar Stripe and Pinstripe designs, separates the entrance from the showroom. Tactile details bring everyday delight with a leather wrapped handrail and a custom impasto splashback imprinted with the pattern of local leaves.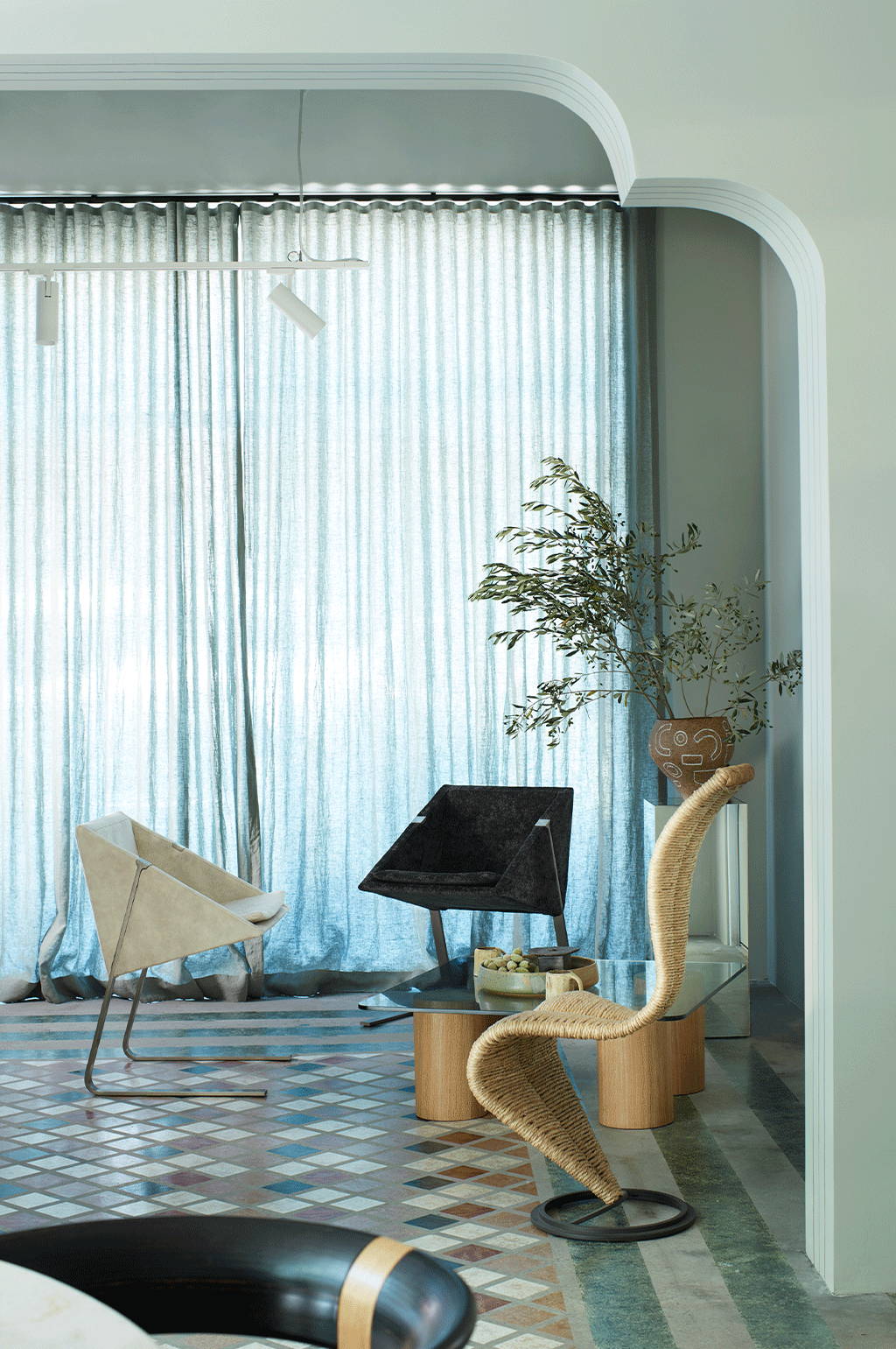 Continuing the resplendent yet intricate aesthetic to the upper level, which serves as an office, display, kitchen and lounge area, YSG Studio introduced welcoming pieces such as a boucle sofa, a travertine coffee table, rattan dining chairs and soft, rounded lighting. Archways continue, delineating zones with her signature use of unexpected colour.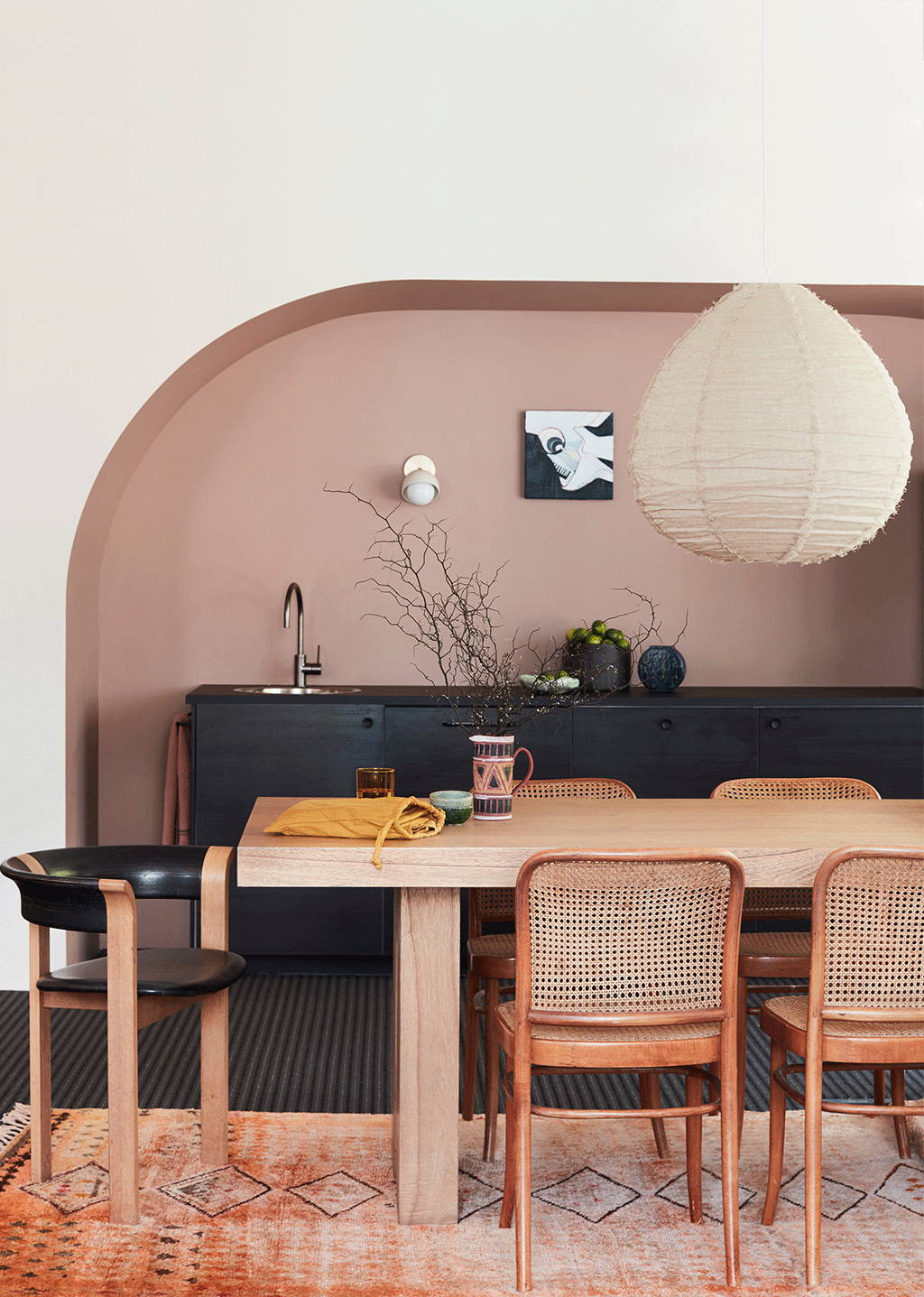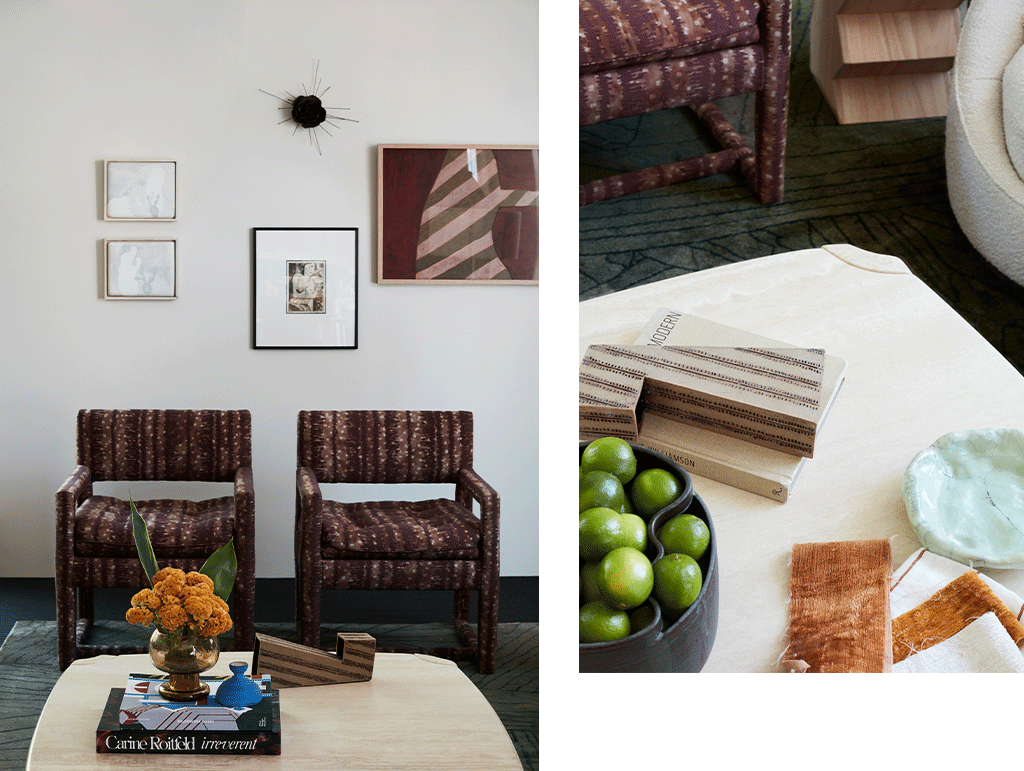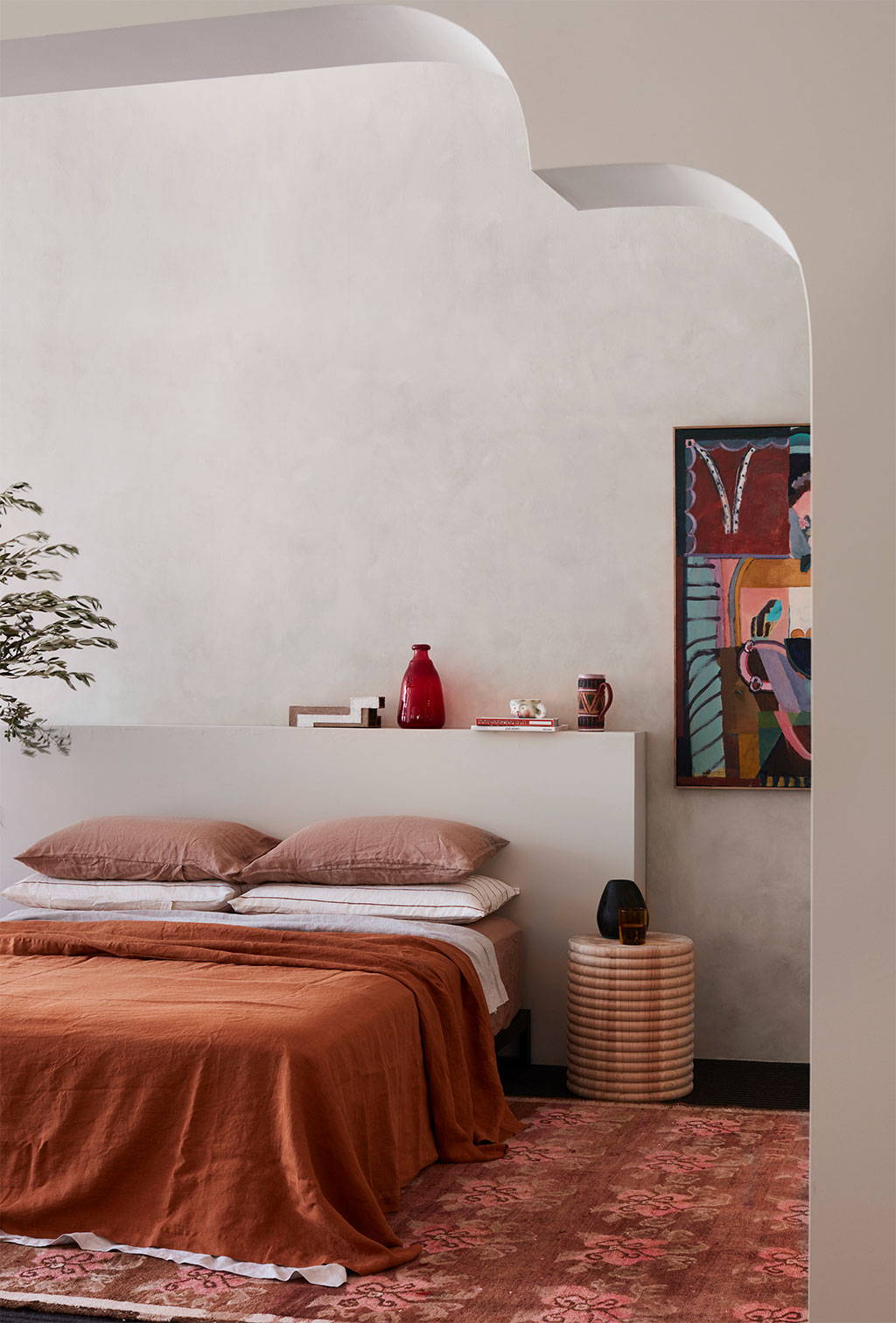 ---
Visit YSG Studio:

ysg.studio

Photography by Prue Ruscoe.
Styling by Felicity Ng.