DESIGN | Kittawa Lodge
04 NOV
"We felt at home, it just felt right" say Aaron Suine and Nick Stead, owners of Kittawa Lodge, upon first visiting the site where their luxury accommodation now sits - against the breathtaking natural beauty of King Island, off the west coast of Tasmania. Their design process and the final lodges echo this sentiment - not subscribing to any particular architectural or design style, simply choosing pieces based on personal taste, that compliment the overall vision - designing intuitively makes for a space that feels like home.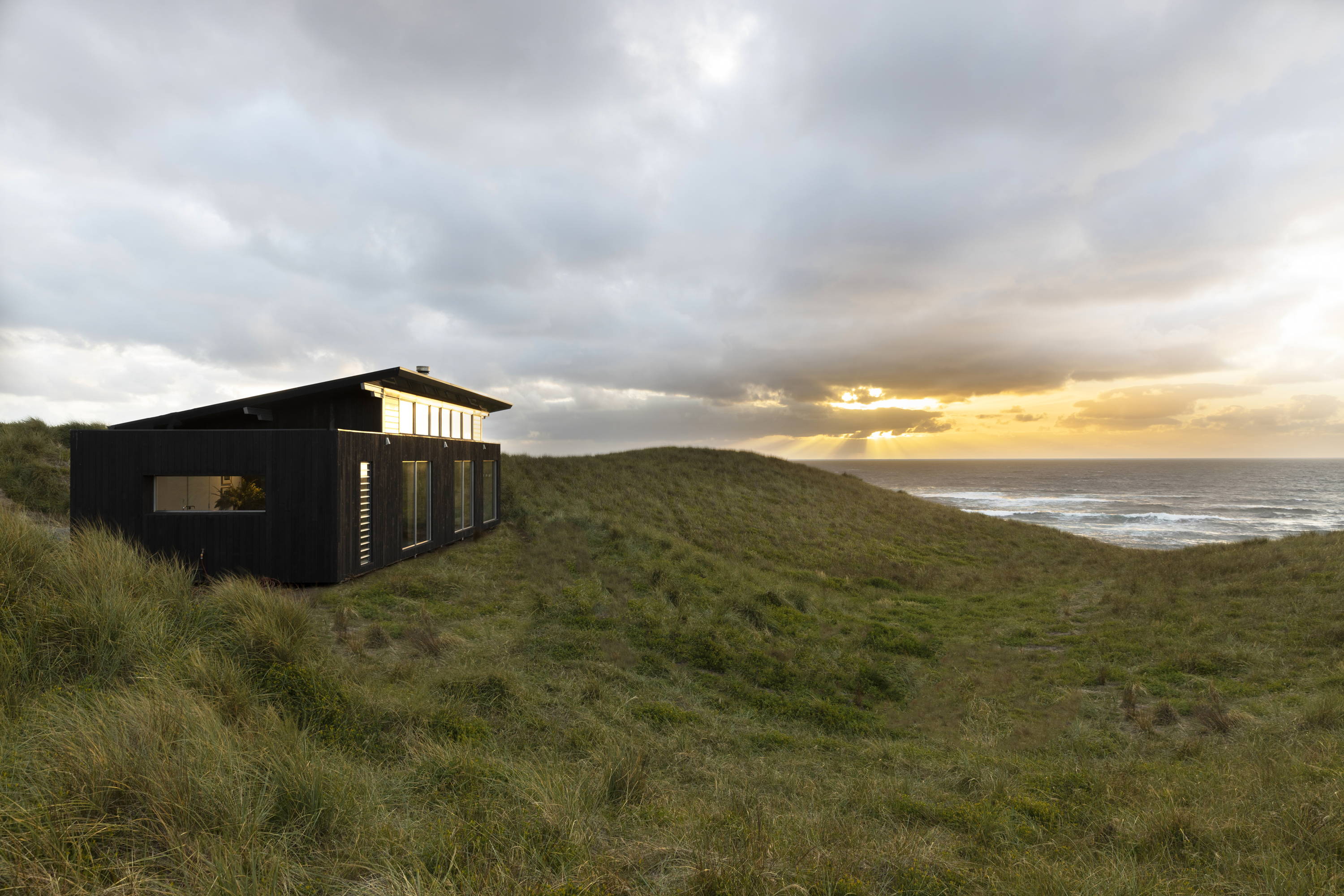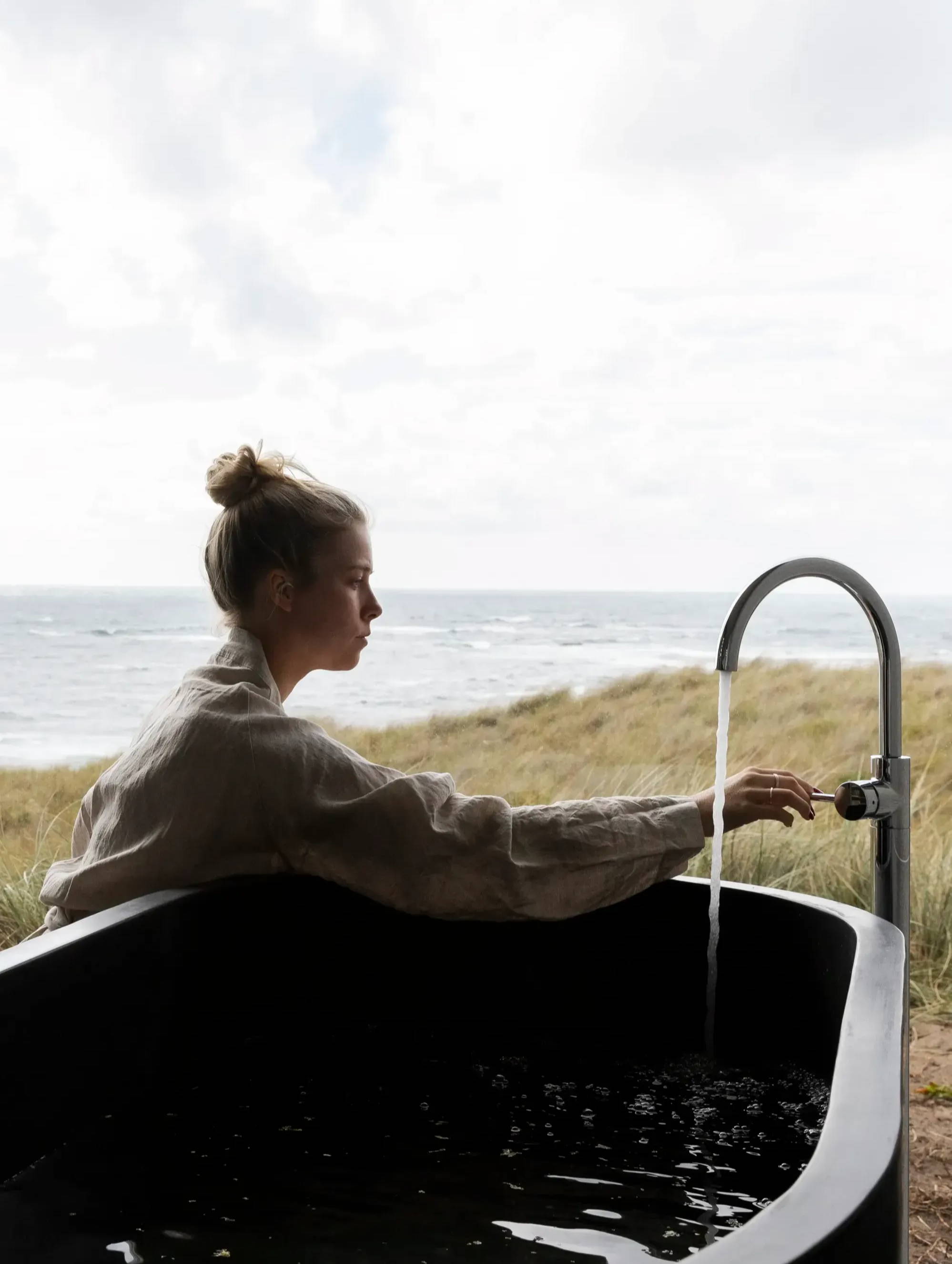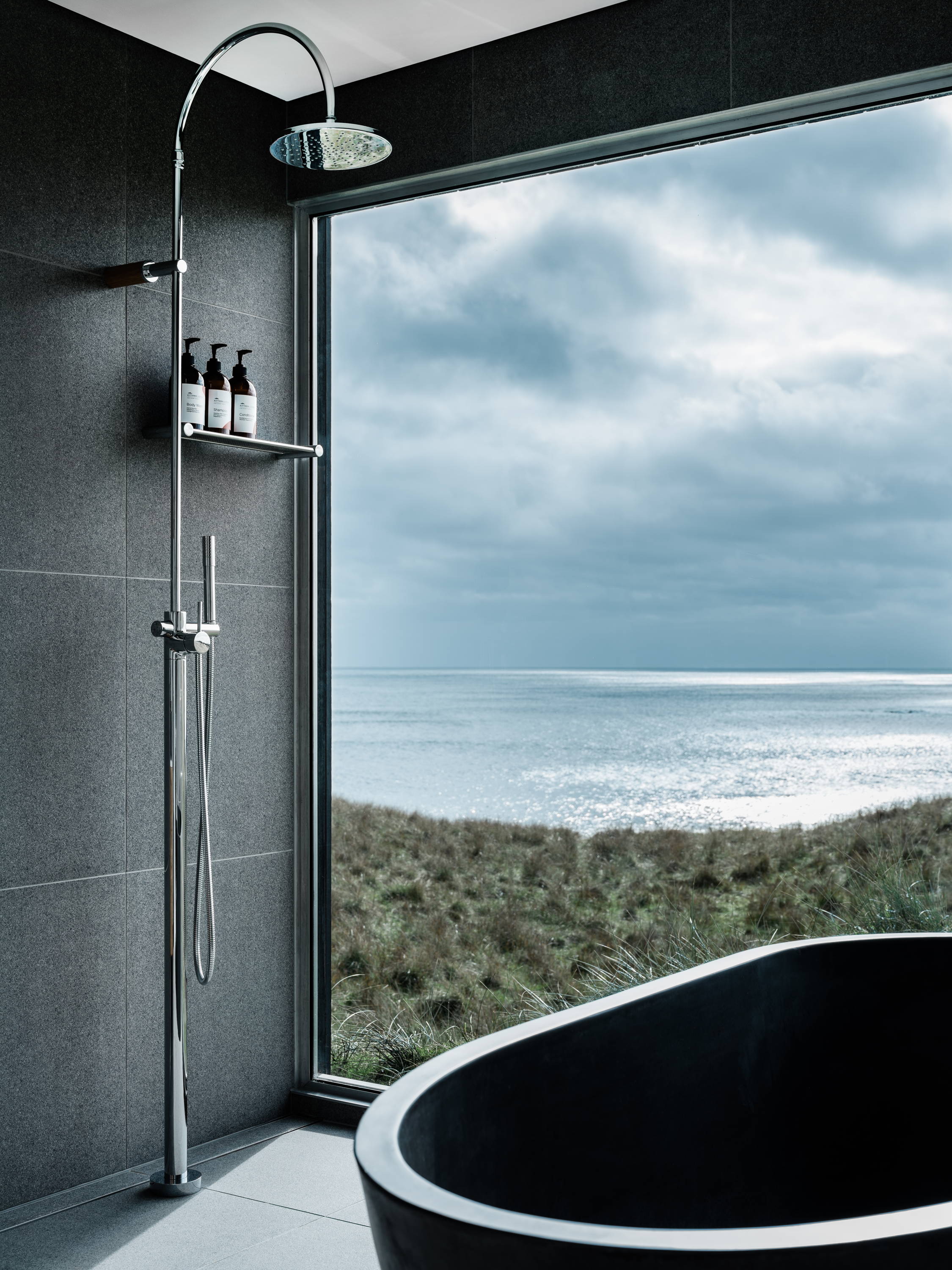 What does creativity mean to you and where do you source your inspiration?

As creative souls stuck in non-creative roles, we have blossomed in the process of creating Kittawa Lodge. Creativity is an outlet to express yourself, sharing your love of aesthetics, functionality and purpose to each of our guests, creating a sense of calm, belonging and comfort. Our source of creativity comes from our love of luxury travel, where we have always sought-out more personalised, unique settings, where we could gain a better understanding of the people and place of that destination. It's those moments of tranquility and warmth that bubbles over to our own creative process, and for us Kittawa Lodge is an ongoing creative exercise, as we are always seeking ways to improve what we have created and the experience we offer our guests.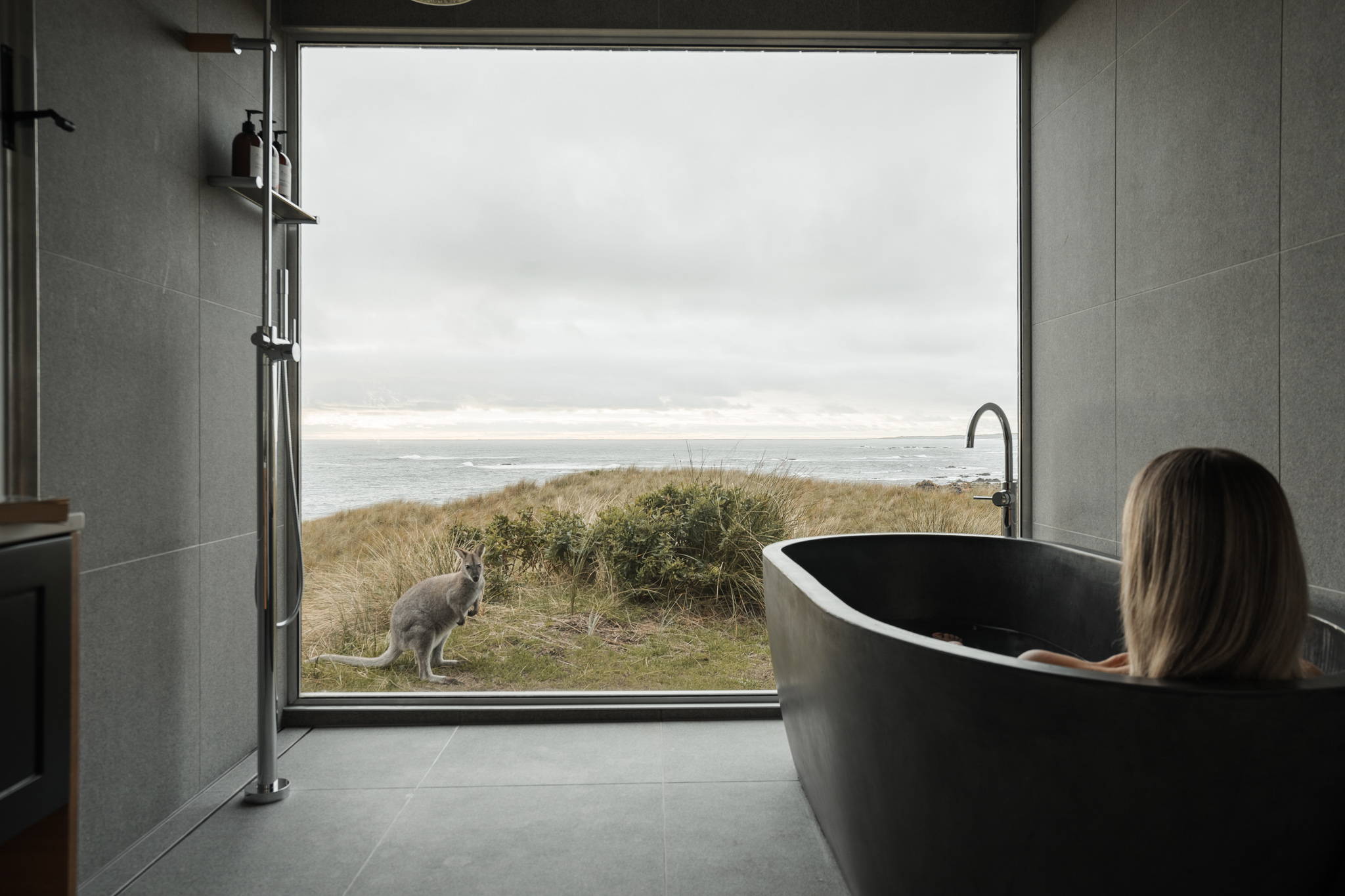 What drew you to King Island?

We had been exploring Australia to find a community rich in produce and artistic talent. An undiscovered gem, with unique environmental attributes, which would enable our guests to feel like they have gotten away from it all. We sought a destination which was convenient yet remote. Being a 35-minute flight from Melbourne, yet offering the feel of a place far-removed from the hustle and bustle of a metropolitan area, King Island offered us everything we were seeking, and more, much more.
Originally, we came down to King Island for a weekend, after watching a story about the island on Landline. We immediately fell in love with the community and the landscape and, upon driving on to our property, we felt an immediate and strong connection to the land. We saw in the undulating sand dunes the opportunity to house multiple lodges which each provided our guests with ultimate privacy and seclusion. The ever-changing horizon of the Southern Ocean, we knew, would provide constant entertainment and intrigue. We felt at home, it just felt right.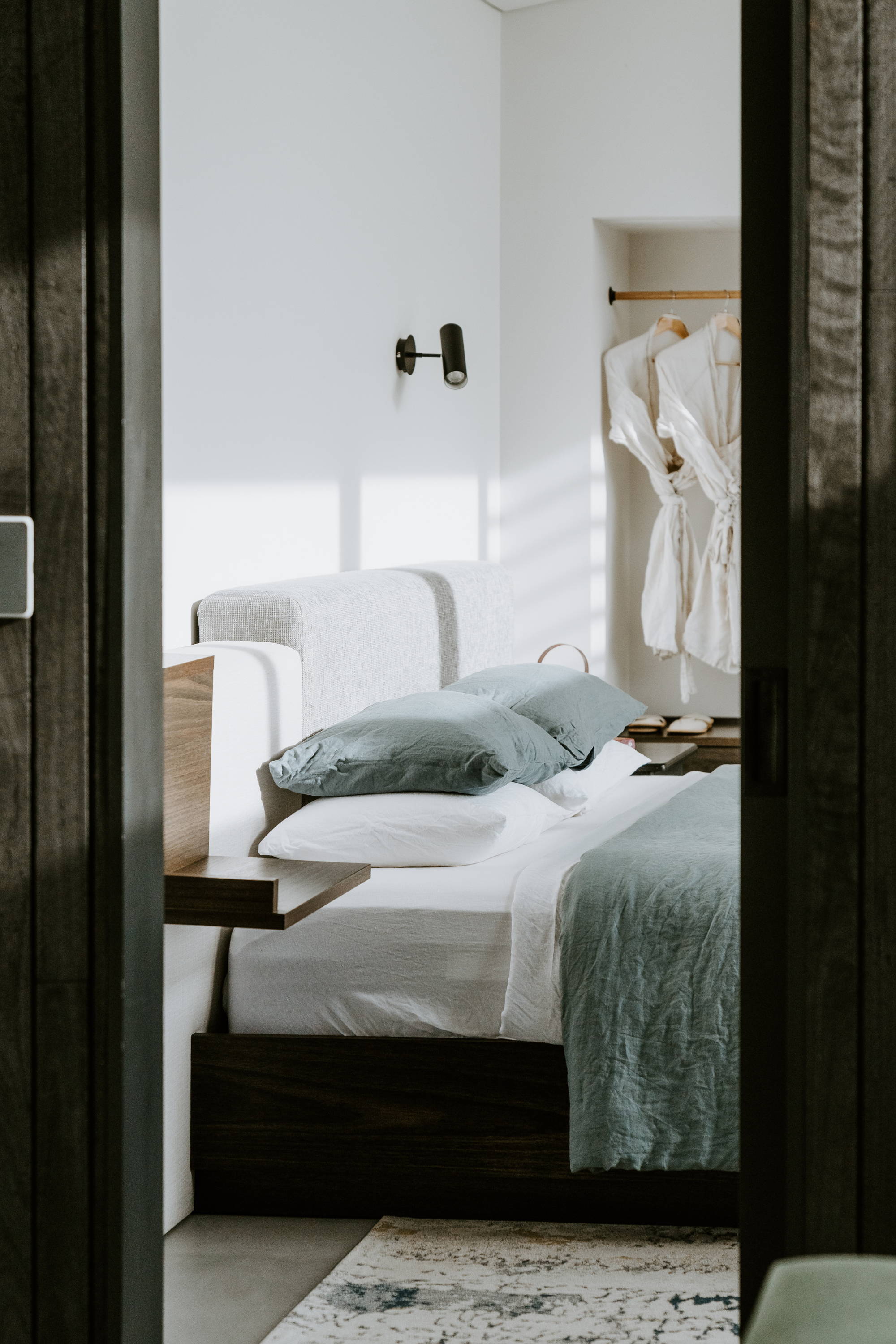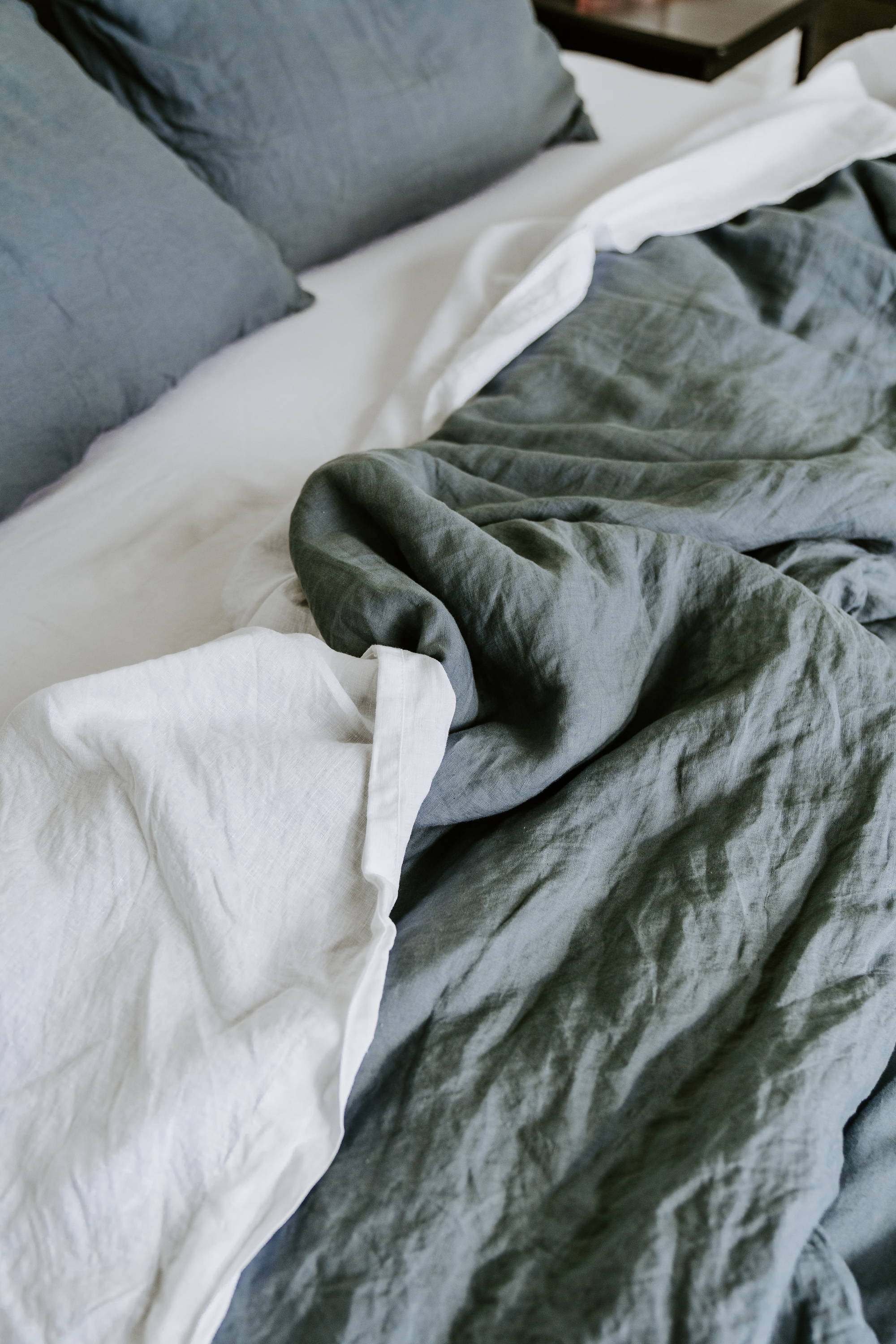 Are there any particular architectural or design styles you've taken cues from?

Not being an avid reader of design magazines, and not having a Pinterest account, our interior design was created chiefly by Aaron, who carefully curated items, fixtures and finishes which completed his vision of our ultimate lodge. Aaron does not subscribe to any particular architectural or design style, he simply chooses things that he likes and that compliment his overall vision for the space and the guest experience. Every piece selected is both aesthetically beautiful, but also highly functional. It was important to us that the lodges be aspirational, yet homely. The design was as much about how we wanted our guests to feel, as it was about how we wanted it to look. Every aspect of the interiors were selected to create bridges to the outside. The greens reflect the hues in the coastal scrub, the burnt red and oranges the lichen on our coastal rocks, the charred timber a nod to the granite within those rocks, the floor to ceiling windows the panoramic coastal views.
"Every piece selected is both aesthetically beautiful, but also highly functional. It was important to us that the lodges be aspirational, yet homely. The design was as much about how we wanted our guests to feel, as it was about how we wanted it to look."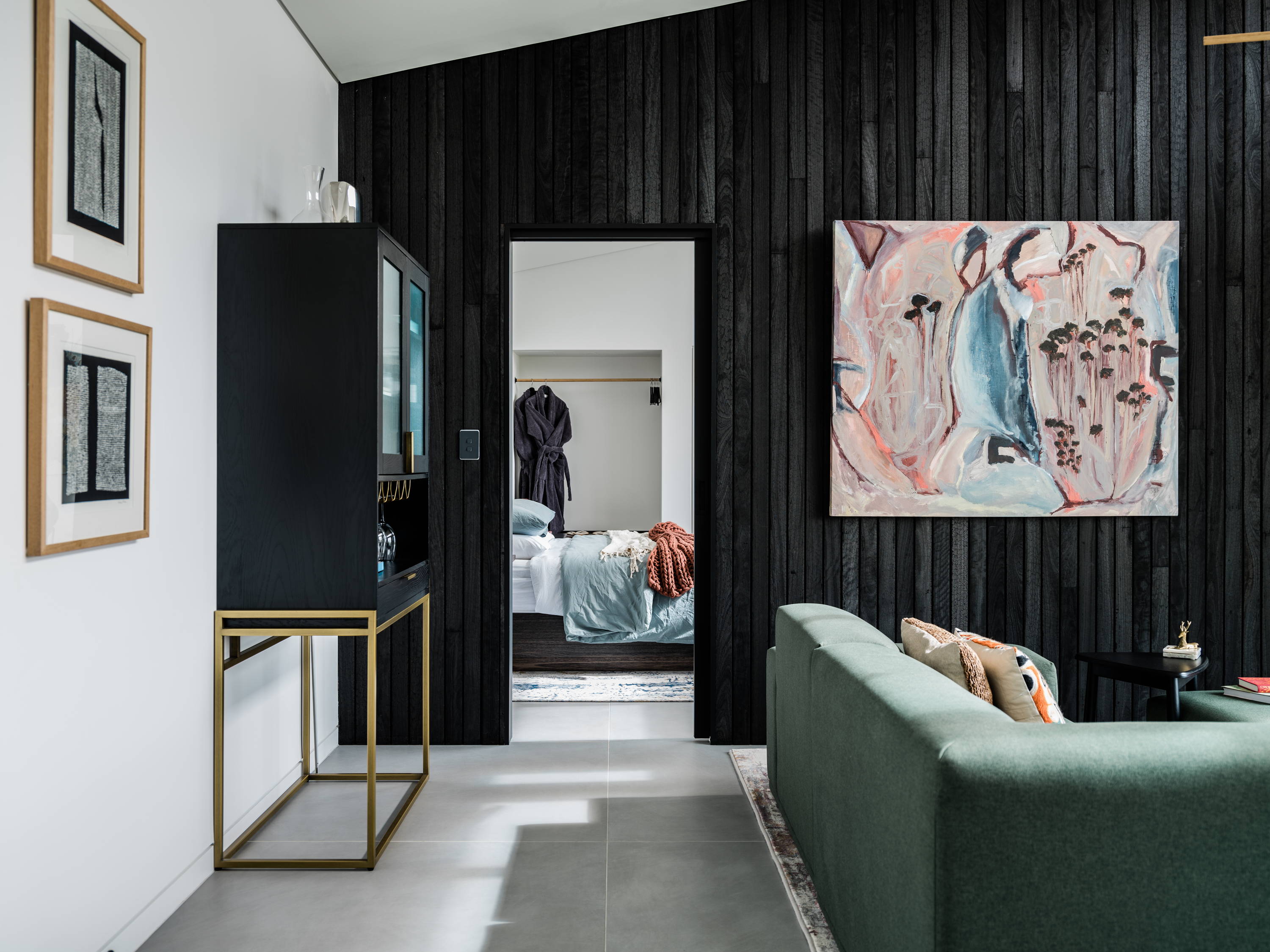 What makes a house, or accommodation, feel like a home to you?

So many of our guests comment on the amount of thought which has gone into each of our lodges. So often you walk into gorgeous accommodation and you go to sit down, or read a book, or open a bottle of wine, and you find the space lacking in the most basic of functional requirements. We find that our lodges feel like home to our guests because we have thought of everything they will need or want to do in the space, at different times of the day, and we have made sure that every aspect is provided for. We have sat in the occasional chair with a book, we have enjoyed a glass of wine on the lounge in front of the fire, we have enjoyed meals at the generous dining table, we have enjoyed many baths watching the sun set over the horizon, we have enjoyed a coffee in the morning, curled up in bed watching the wallabies frolicking in the dunes. We did this, so we could truly understand what our guests were experiencing and seeking, to amplify each of those experiences for them.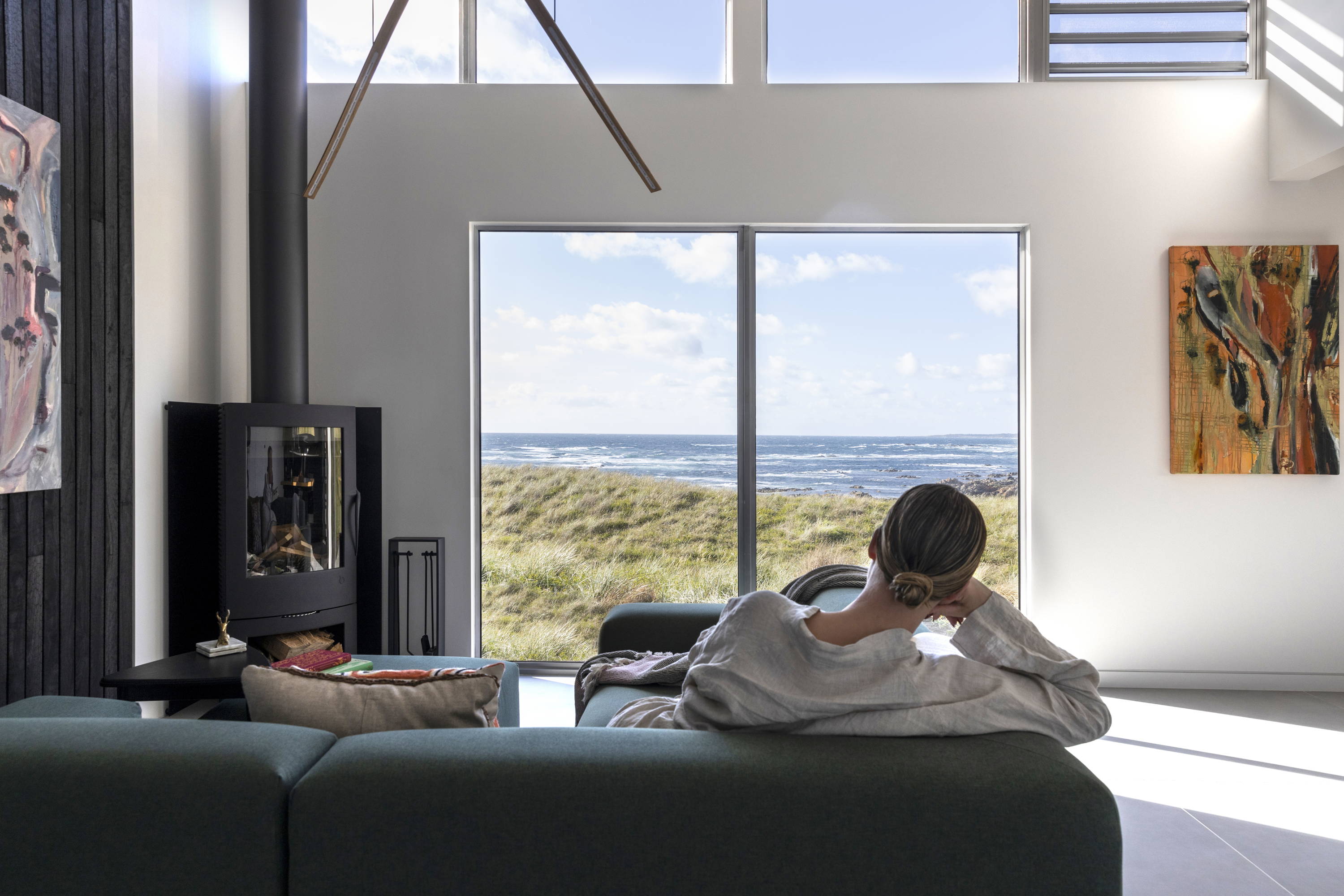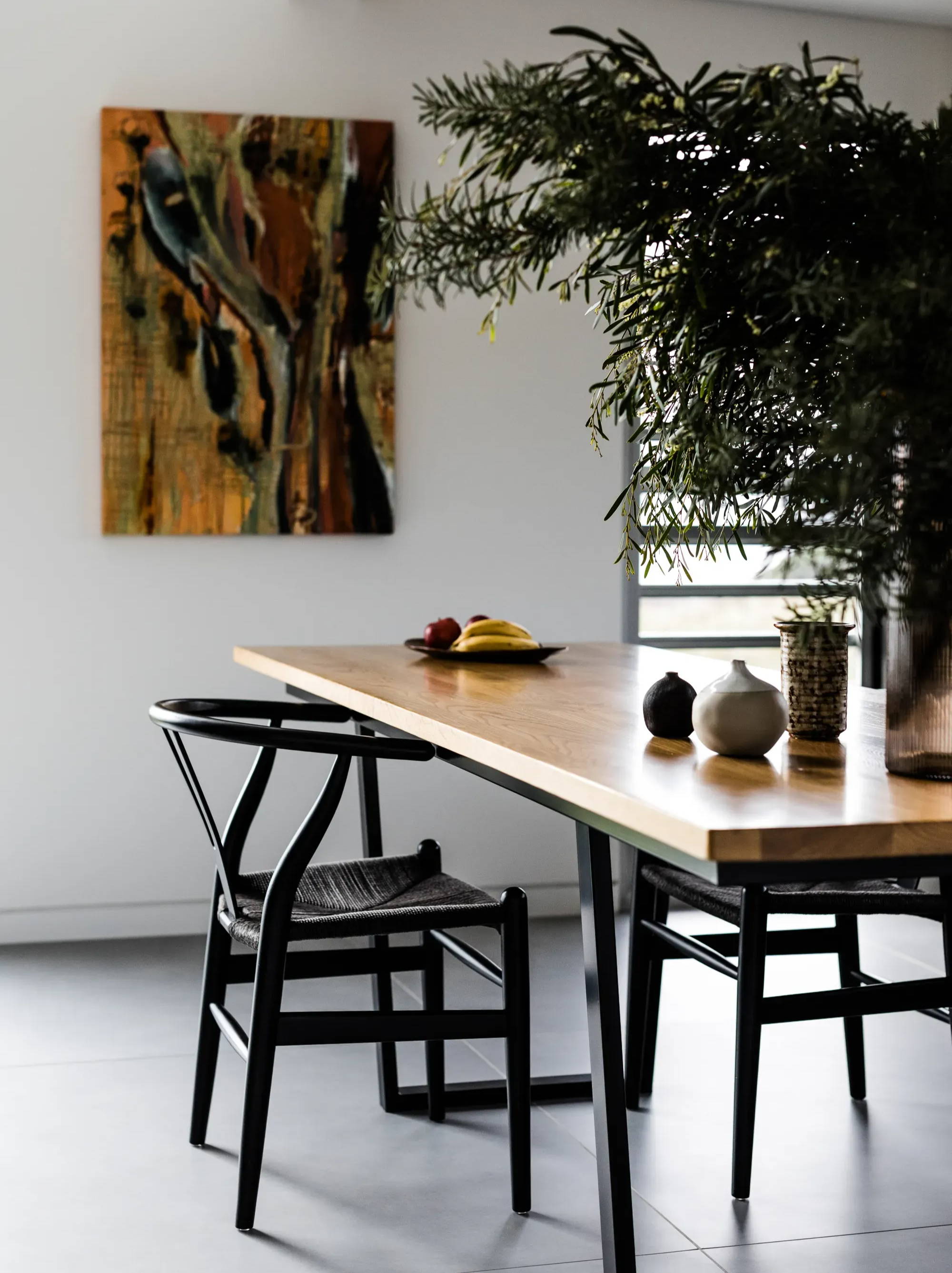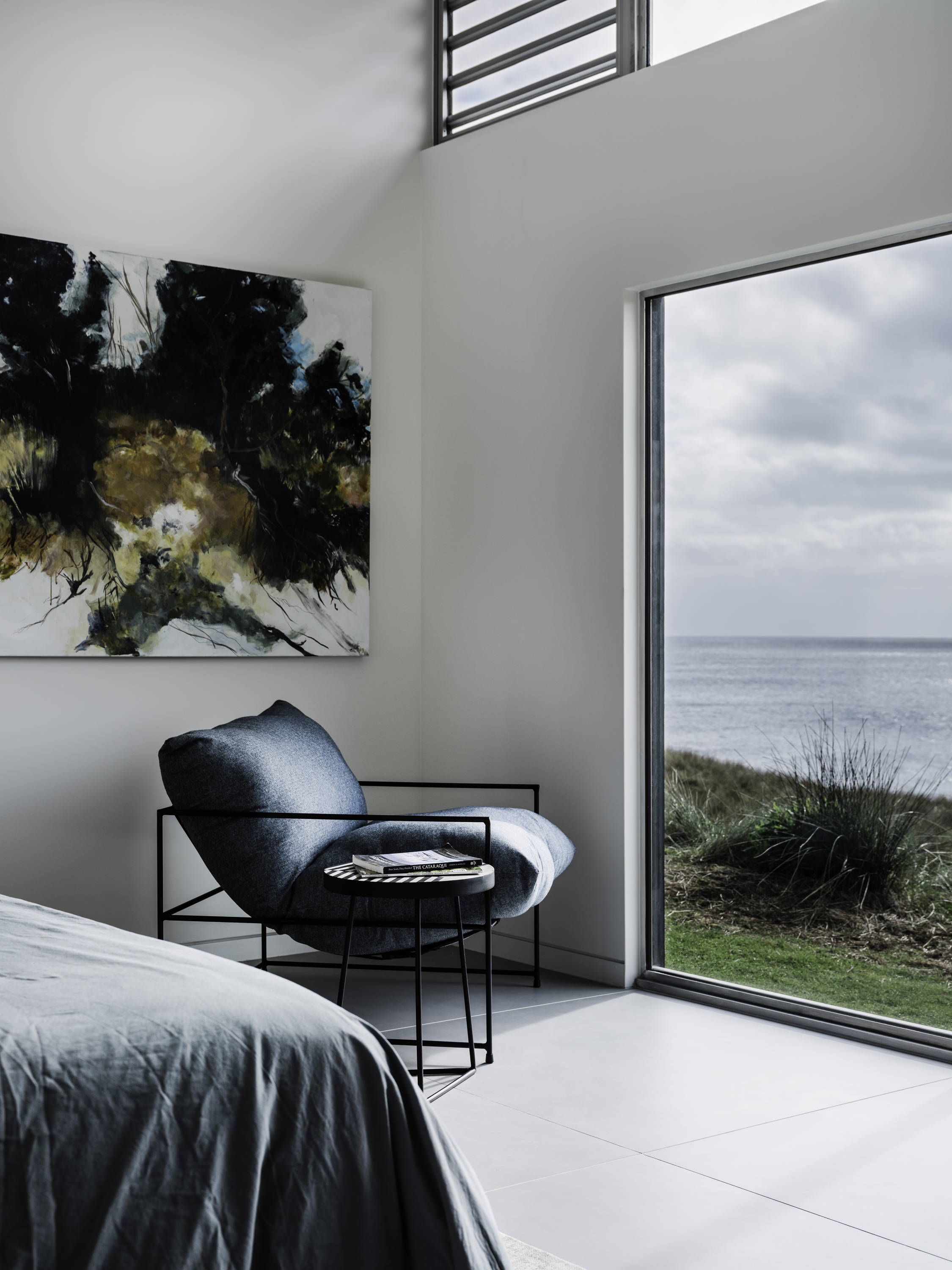 What does the term 'luxury' mean to you?

Luxury is a term that gets thrown around a lot these days. To us, luxury means a higher attention to detail, a more profound connection to people and place, a quality which follows in everything that you see, touch, smell. From our CULTIVER linen, our custom range of handmade dining ware, body products and candles, pieces of art and furniture, our handmade concrete baths, our Australian-designed-and-made pendants - everywhere you look you see items which are bespoke, personalised and connected to the people and land around you. Luxury is so much more than the aesthetic, it is about the story, the level of care and attention exacted to every detail of your experience, and the genuine desire to make your experience special and memorable.
What are your daily rituals?

No day starts without a coffee. Generally in bed while reading the paper. And no day ends without a contemplative gaze across the endless horizon, coloured by the setting sun.