DESIGN | CIRCE by CULTIVER x LUMIRA
19 JUL
Scent has the power to evoke memories and transport us. In the home, it helps create a sanctuary - to relax and centre us. As a female-owned, Australian brand, we've always admired LUMIRA. Made with the finest luxury ingredients, Creative Director Almira's hand-crafted scents are sophisticated and soothing.
Together, we co-created CIRCE, a bespoke scent that transports us to a place of pristine natural beauty. Nestled amongst green rolling hills and close enough to the coast, fresh ozonic notes are balanced with an earthiness from oak and sandalwood. An elegant fragrance to ignite the senses and enhance your daily rituals.
Founders, Almira and Nicolle share the creative process behind the collaboration candle, and the memories the fragrance conjures for them.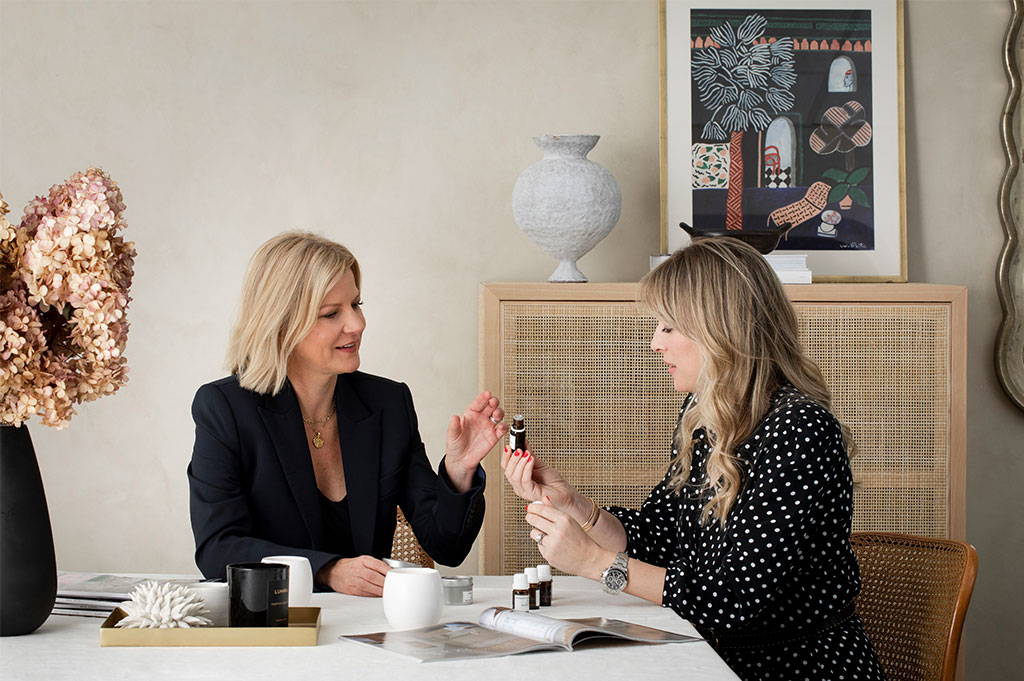 Can you share any personal anecdotes that served as the starting point or inspiration for the scent?
Nicolle: It was inspired by the effect being close to nature has on us, whether the full rebalancing of a holiday spent outdoors, or in small daily moments - a dip in the sea, fresh cut flowers at home or a window open to the evening breeze.

How do you see this scent complementing CULTIVER's beautiful range of homewares?
Nicolle: With all of the pieces in our range, we have carefully considered how they will complement and elevate the everyday rituals of our customers. We know just how important mindfulness is and our hope is that our products can contribute to little moments of appreciation each day. Lighting a candle fits beautifully with this story, as it's a moment to pause and appreciate, and scent has a powerful way of evoking memories that make us happy.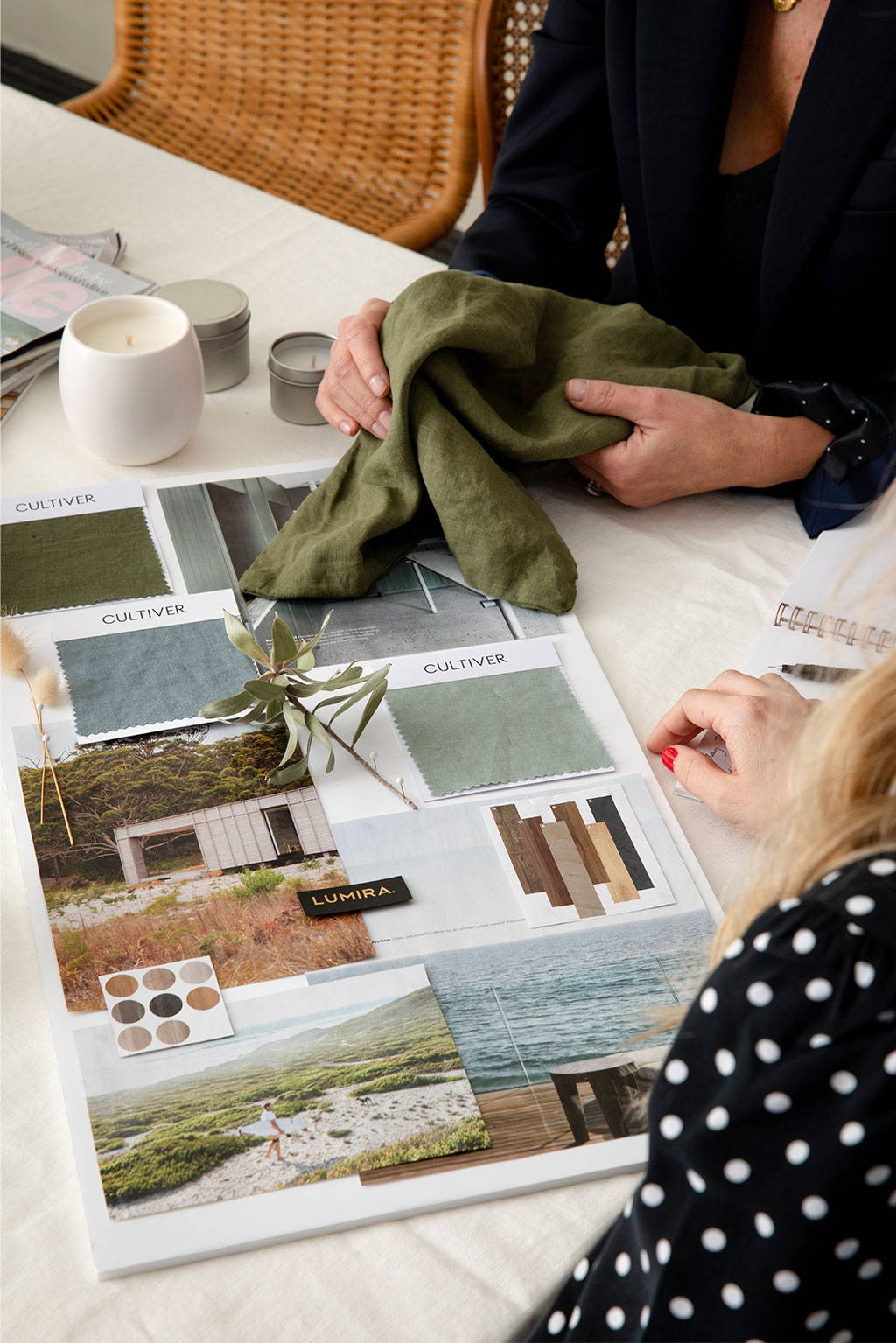 What is your favourite part of the creative process behind creating a signature scent?
Almira: I always enjoy the research stage, where we discuss the inspiration and experiences that we're trying to capture in a fragrance. Scent has its own language, so I try to make this as multi-sensorial as possible, and will often refer to art, design and poetry to help me capture the right mood. This process is fascinating to me, as there is always something new to learn and discover.
Can you tell us about a daily ritual for you that involves scent?
Almira: I have two young children and a growing business so I'm not really one for long or complicated rituals – they must be simple, effective and fit into my life. Equally, I believe that almost anything can become a ritual if you practice it regularly and mindfully. For me, it's about taking time to bookend my day, and I like to incorporate scent into this process.
I always start by applying perfume in the morning. La Primavera Parfum is a perennial favourite but other times I will select a different scent that matches my mood. I end each day by lighting a LUMIRA candle in the evening. The key is to just take a moment to consider what you're doing, rather than just rushing through life like a to-do list.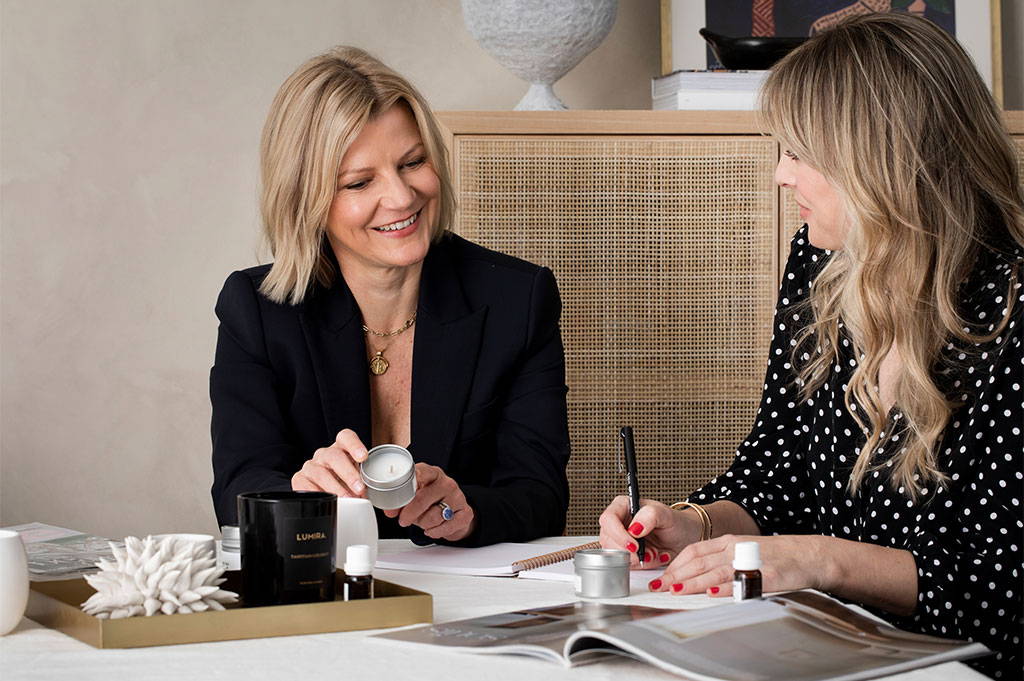 What time of the day do you like to burn this candle?
Nicolle: As the place where we start and finish each day, the sensory impact of our bedroom is arguably more important than any other space in our homes. It's our sanctuary. I love to start burning CIRCE in my bedroom as soon as I get home. Lighting is key to helping me relax, and I usually only turn on lamps, so the gentle flicker of candlelight is a beautiful addition. Plus the scent is so calming.