DESIGN | A Los Angeles Monochrome Home
15 SEP
Interior Designer Julie van Daele's home is a lesson in how the monochrome palette can have soul and depth. Her signature use of texture is what defines the space - plush textiles paired with black steel, warm timbers contrasted with raw materiality. The result is the perfect alchemy of edgy yet livable.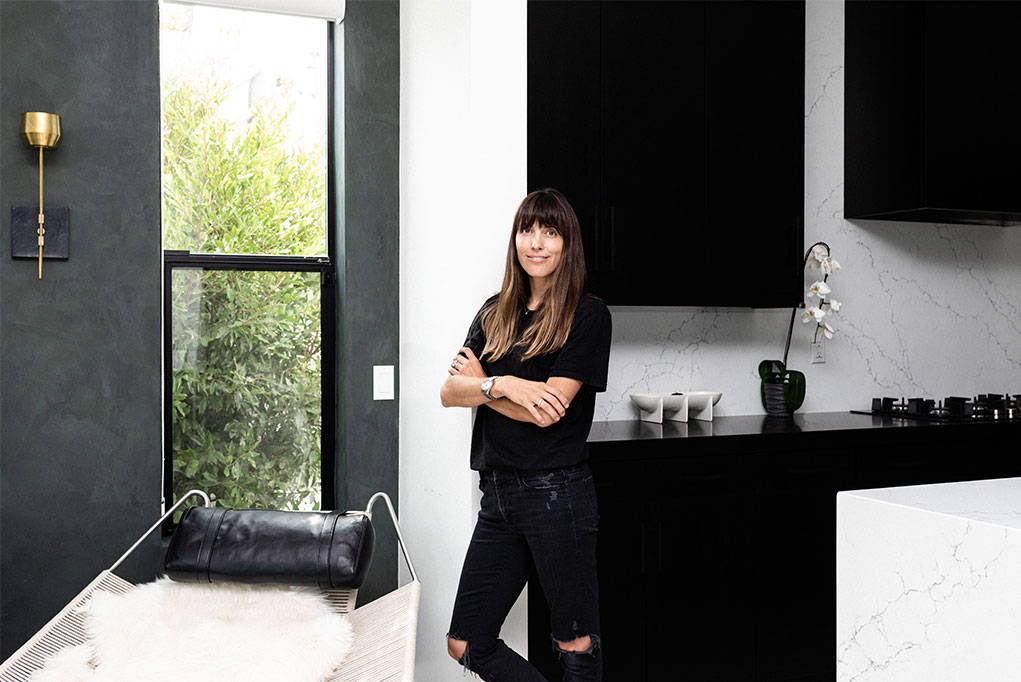 Tell us a bit about yourself and what you do?

I have been working in the Interiors space for only 5 years and find so much joy and creative fulfillment from this career.
Previously I was doing PR for brands that included Audi, shopbop, Starwood Hotels, Amazon, etc.
Throughout the past 20 years of my working life, I have always been involved in the creative side of the business, which often lent itself to exploring and learning about the worlds of architecture, contemporary art and fashion.
Tell us about your interior design studio, Well Received?

Well Received is an interior design firm that specializes in creating unique, warm and timeless spaces for both residential and commercial projects.
We have completed projects for retailers including Audemars Piguet, Summer Fridays and Loho Bride, as well as multiple residential projects in New York, San Francisco and Los Angeles.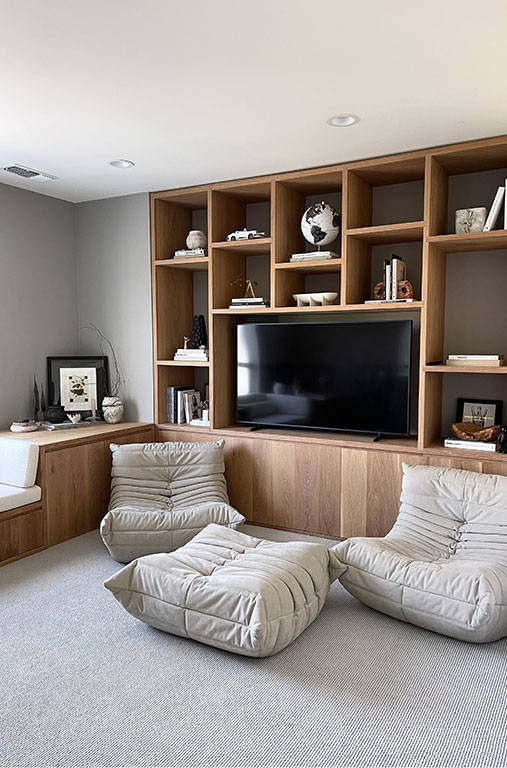 I like to say my home is modern with an emphasis on warmth and texture. It is a place built around the kitchen and dining area, where we spend most of our time and enjoy hosting everything from intimate dinners with friends, to special dinner parties outdoors.
What are you favorite features of it?

I absolutely love how we designed the home to have an open flow between the kitchen, dining area , back yard and family room.
I live with my husband Matt, and my two sons Van (5) and Cy (2).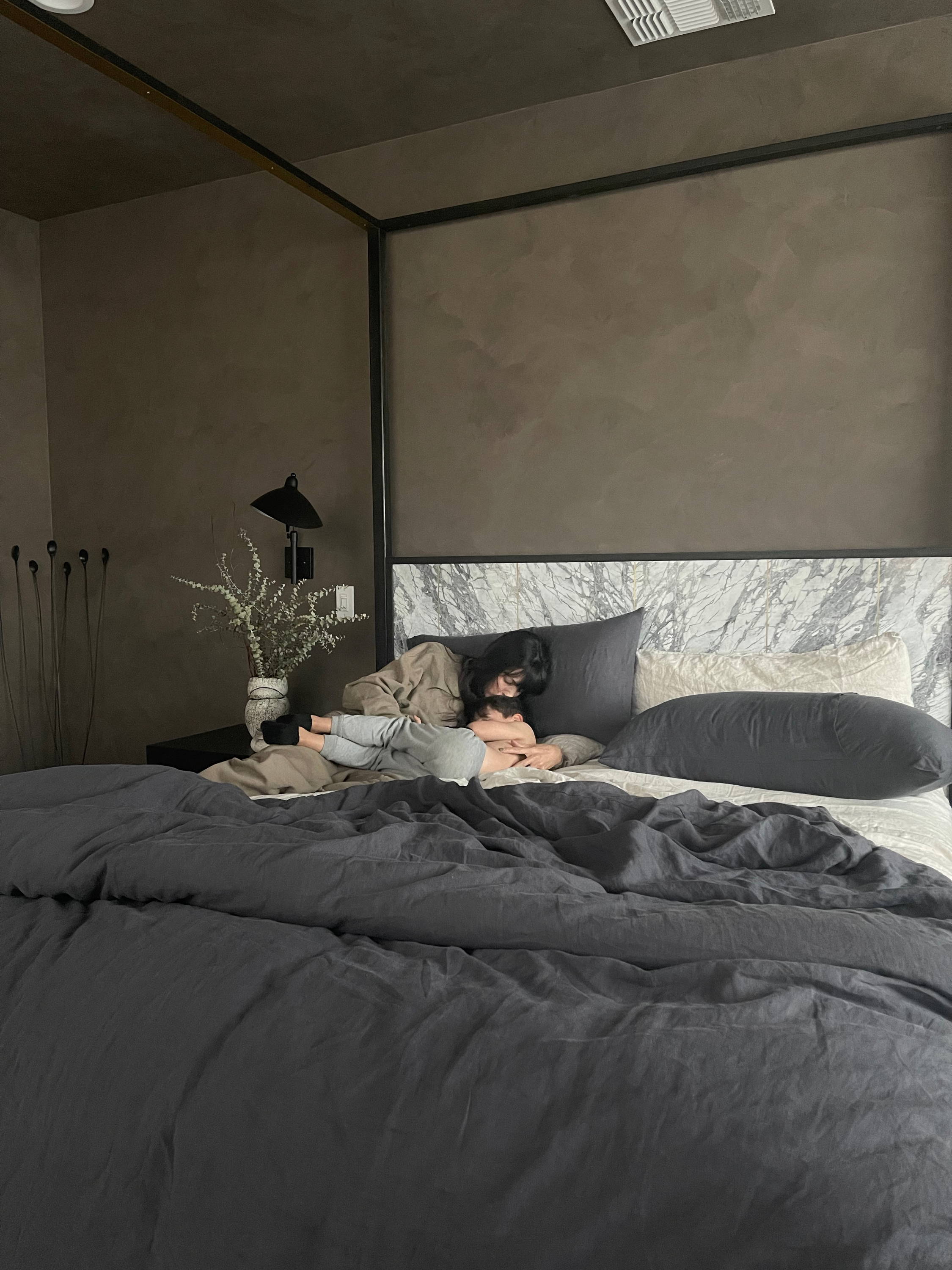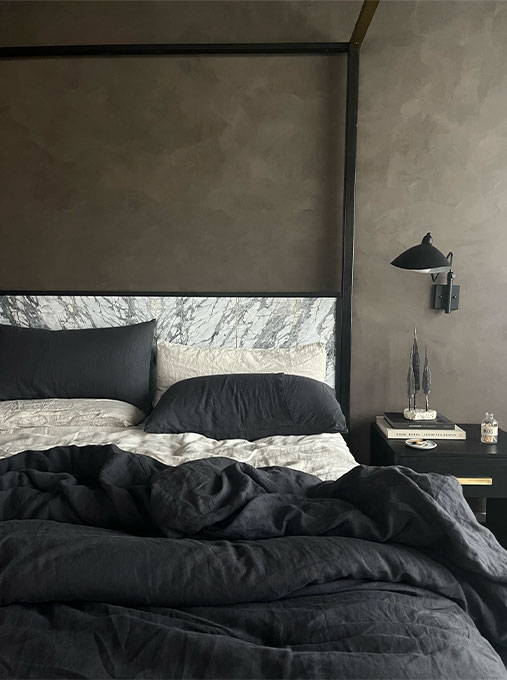 What makes a house feel like a home to you?

The personal touches that are incorporated into the home, that only the owner knows, loves and/or values.
How do you endeavor to make your clients feel at home throughout your work?

I provide them very curated options throughout the design process, but they ultimately make it "their home" through their selections that feel most like 'them'.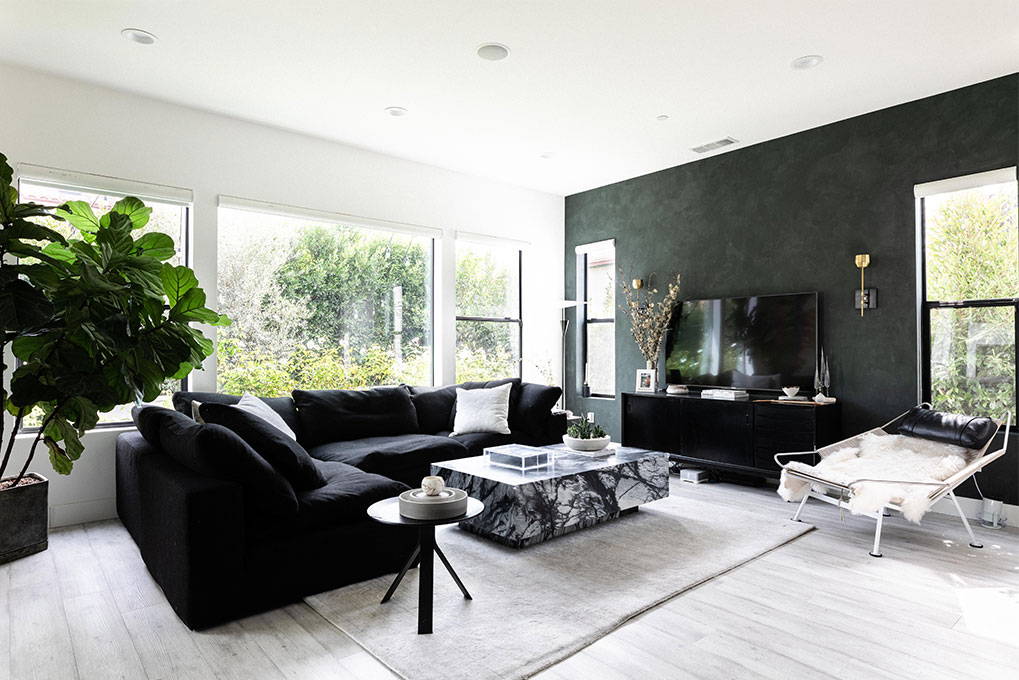 What are your favorite design pieces?

I love the Arflex Marenco Sofa and dream to incorporate art pieces like James Plumb and Nacho Carbonell into my home one day.
You focus on texture in your work, why is that important?

Texture creates warmth and dimension to a space. Without it, the space can feel cold or fall flat.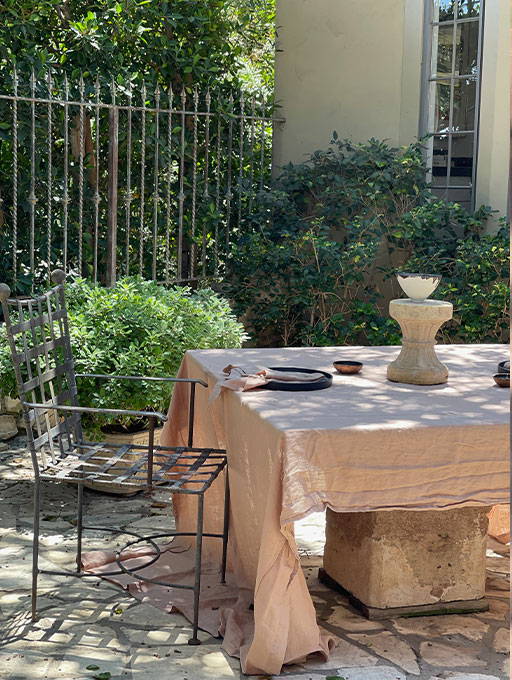 What does creativity mean to you? And where do you source your inspiration?

I source inspiration a lot of times through travel. It truly is a passion of mine. I also love to visit art galleries to see the amazing creations and the working minds of so many other amazing talents.
What are your daily rituals?

At this stage in my life, running a business, taking care of 2 young kids, trying to be a great partner to my husband and making time for girlfriends, my only ritual is coffee (made by my wonderful hubby) every morning.