STYLING | Our autumn inspired colour palette
26 FEB
After a long summer, autumn has arrived. Our seasonal inspiration features the earthy tones we tend to gravitate towards during this time, while introducing patterns and textures to add a level of visual interest.
View our autumn inspiration.

Cedar
Bold and rich, a full bed of Cedar styled with a dark throw creates that warm and moody look.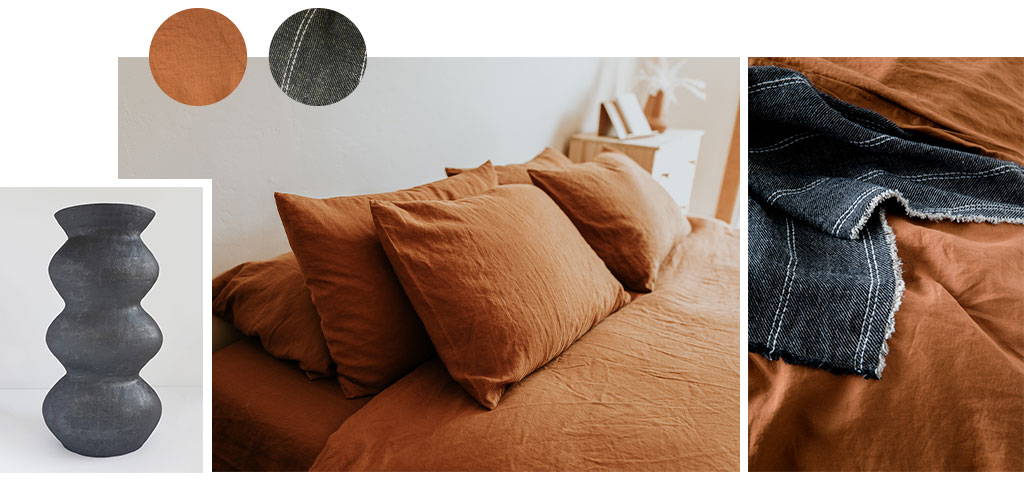 Olive
We love adding earthy tones like Olive and incorporating objects that play into the overall colour palette. We love these sculptural vessels by Kerryn Levy and the colours of this wintry rug by Armadillo & Co.
Natural
For the full autumnal look, we paired Olive Napkins with a Natural Tablecloth. We love how these handmade ceramics look amongst the warm colours.