Meticulously designed down to the smallest detail, Micalo is nestled in the relaxed coastal town of Yamba. Tour the luxurious location where we photographed our Heavyweight Linen Bedcover collection.
Taliah Lowry of Byron Beach Abodes is no stranger to designing beautiful, luxurious accommodations that feel like a home away from home. Her latest masterpiece is Micalo, located in the relaxed coastal town of Yamba. Just a short drive from town, it feels worlds away from anything. Set on one hundred acres, the exclusive private escape was designed to maximise the connection with its serene river setting with seamless indoor outdoor design.
The interior was a fitting location to capture our Heavyweight Linen Bedcover campaign at. With its dark interior palette, it was a beautiful backdrop and there were myriad bedrooms with different looks and feels to explore. The home is available for stays, offering a chance to escape the hustle of everyday life in one of Australia's most beautiful places. We quizzed Taliah about Micalo.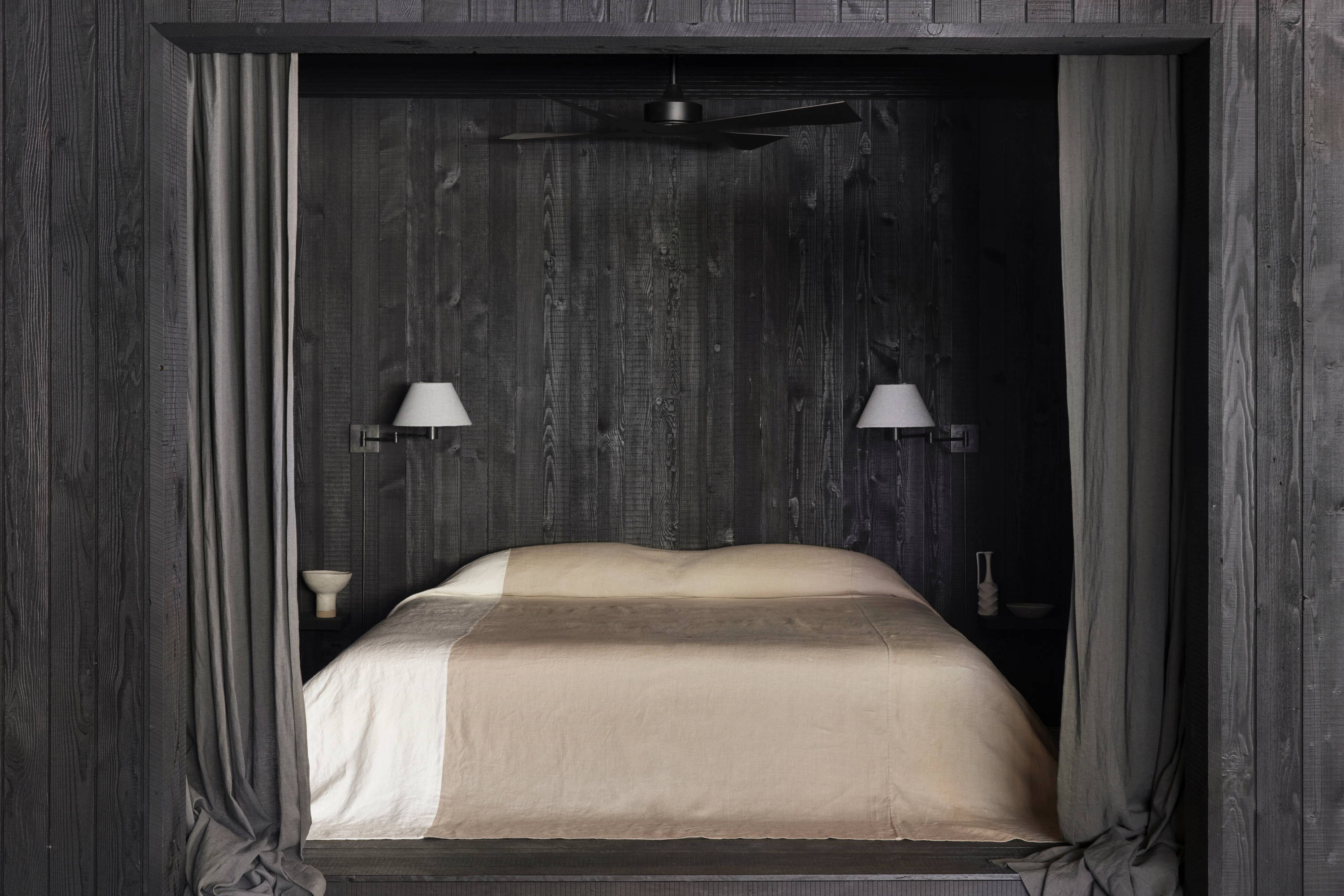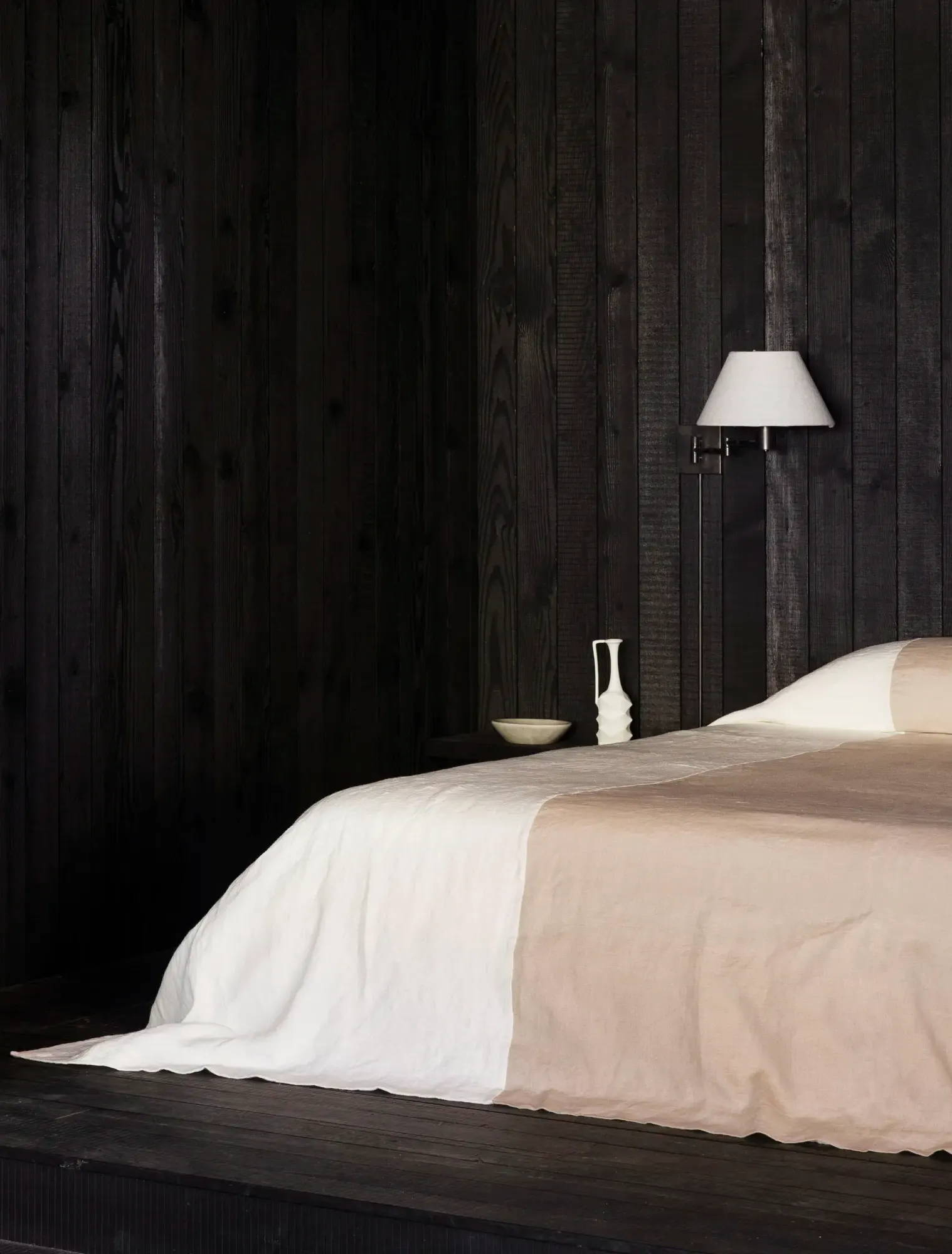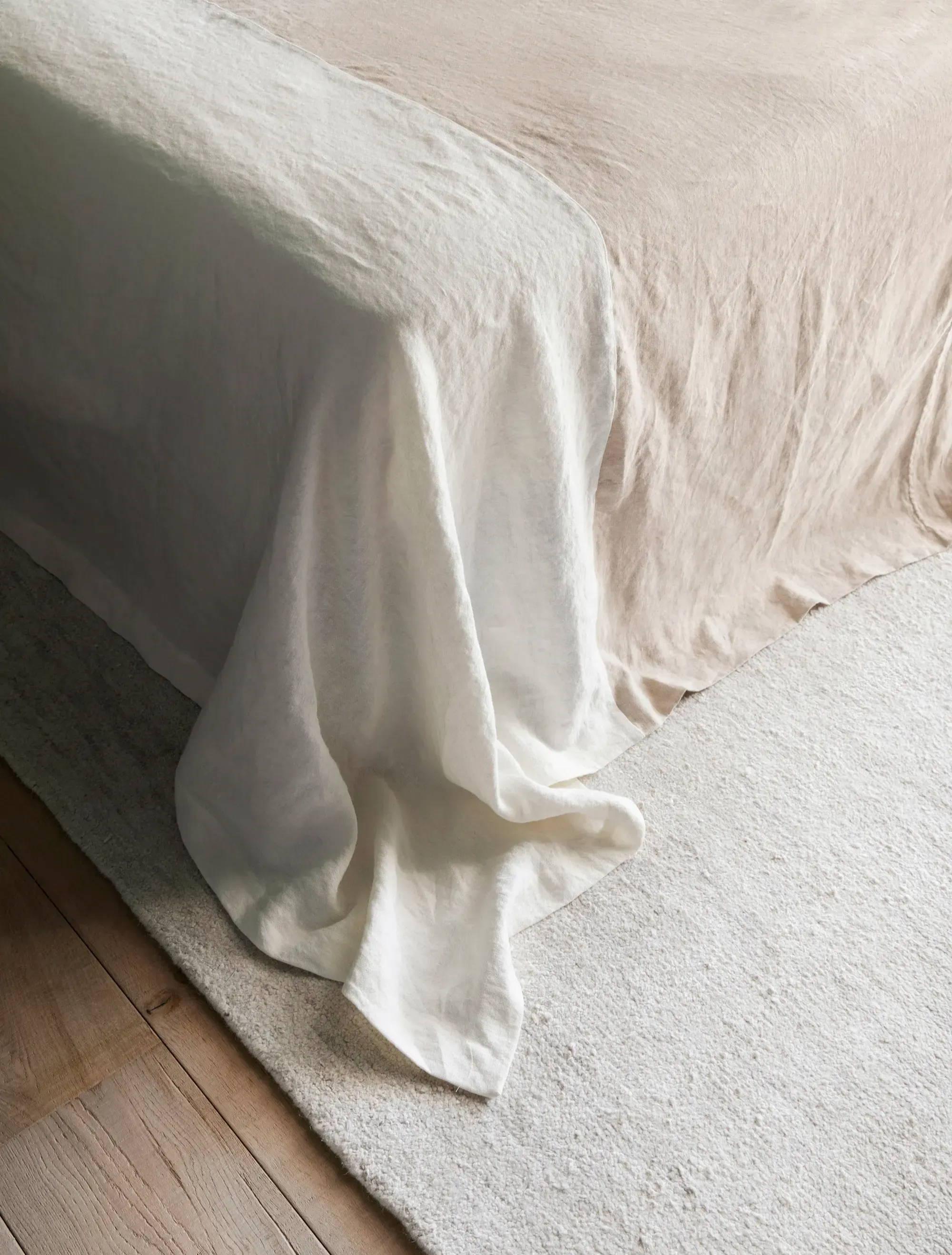 Although we love Byron and continue to make it our home, we have been drawn to the Yamba coastline for many years for the surf, the rock pools, the river ways, fresh seafood and being foodies, some of our favourite restaurants and cafes. It really has everything that we love and is only an hour south of Ballina. We were looking for about a year in Yamba for a property that would combine country, nature, waterways and privacy.
We had initial ideas to do a simple renovation of the existing homestead, at each crossroad these simple ideas developed and expanded and evolved quite quickly into a much more grand plan with the collaboration of our builder, Greg Lyon and our architect, John Burgess.
Our greatest inspiration was to create a place where friends and family of all ages wouldn't be limited by the constraints of a suburban house block. A place where to feel comfortable and intimate enough to just lounge, have a spa or swim, a slow cook up by the campfire riverside, or to celebrate with a few families and friends with the freedom of privacy and space within the house or grounds. We wanted to create a home where almost from every angle from inside you are connected to the outside land and you can turn the music up and not worry about neighbours and laugh as loud as you want.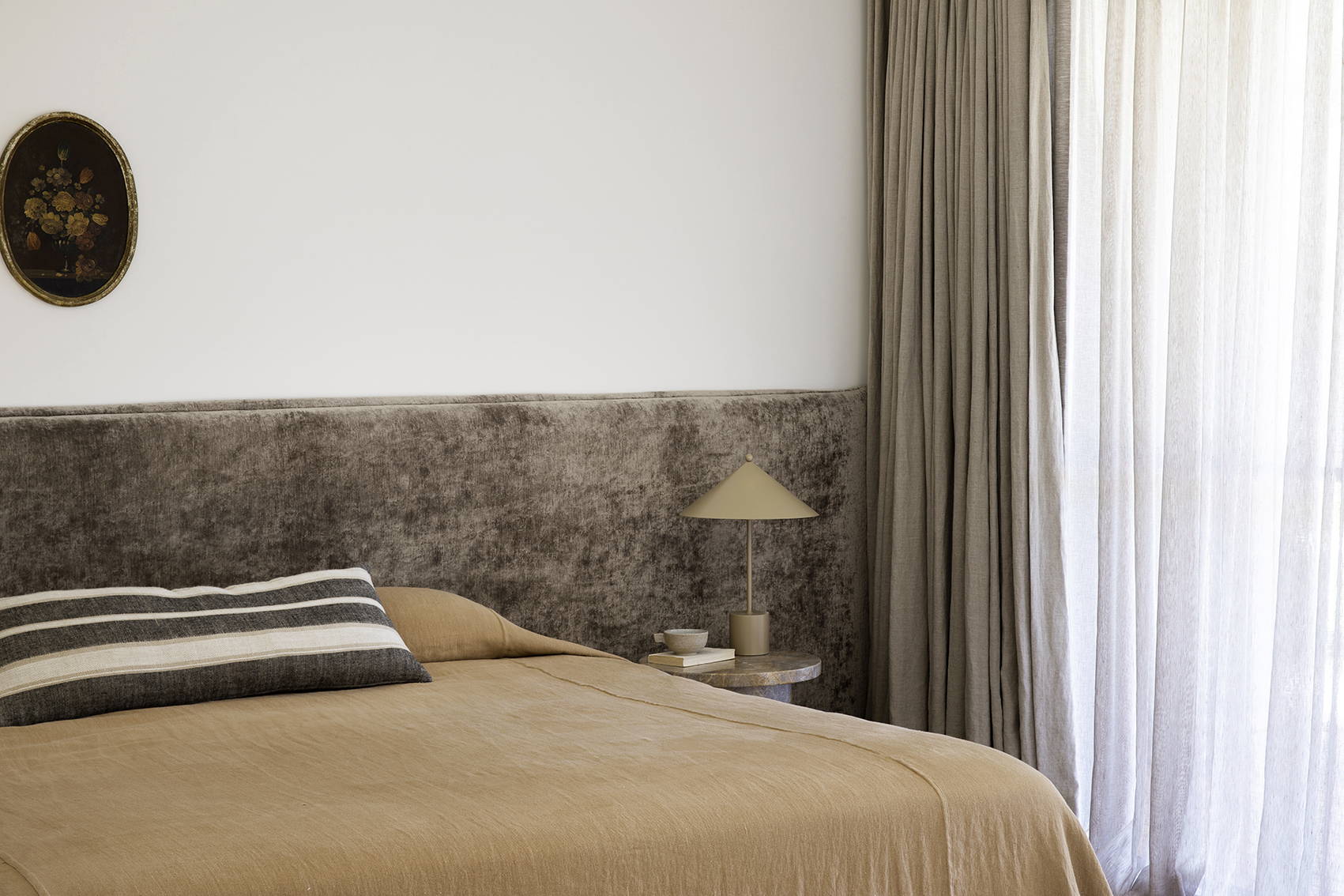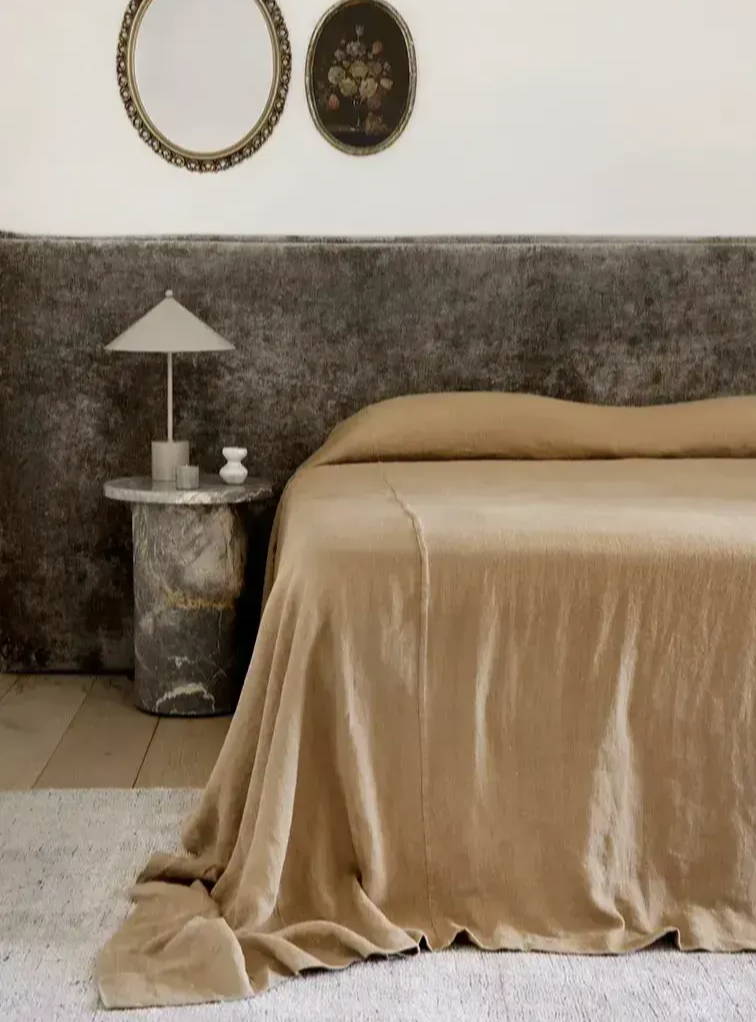 Are there any architectural or design styles you've taken cues from?

We have great respect for architects and what they bring to a project. With Micalo the noreast aspect and the location of the original dwelling provided us with a special palette. For Micalo, we engaged John Burgess architect who provided some very impactful design aspects we hadn't considered. Although this project allowed for a broad scope for creativity, we still had the challenge of the existing footprint to work with. In many ways, I feel this often makes you think outside of the box with a better result rather than having no limitations as with a blank canvas.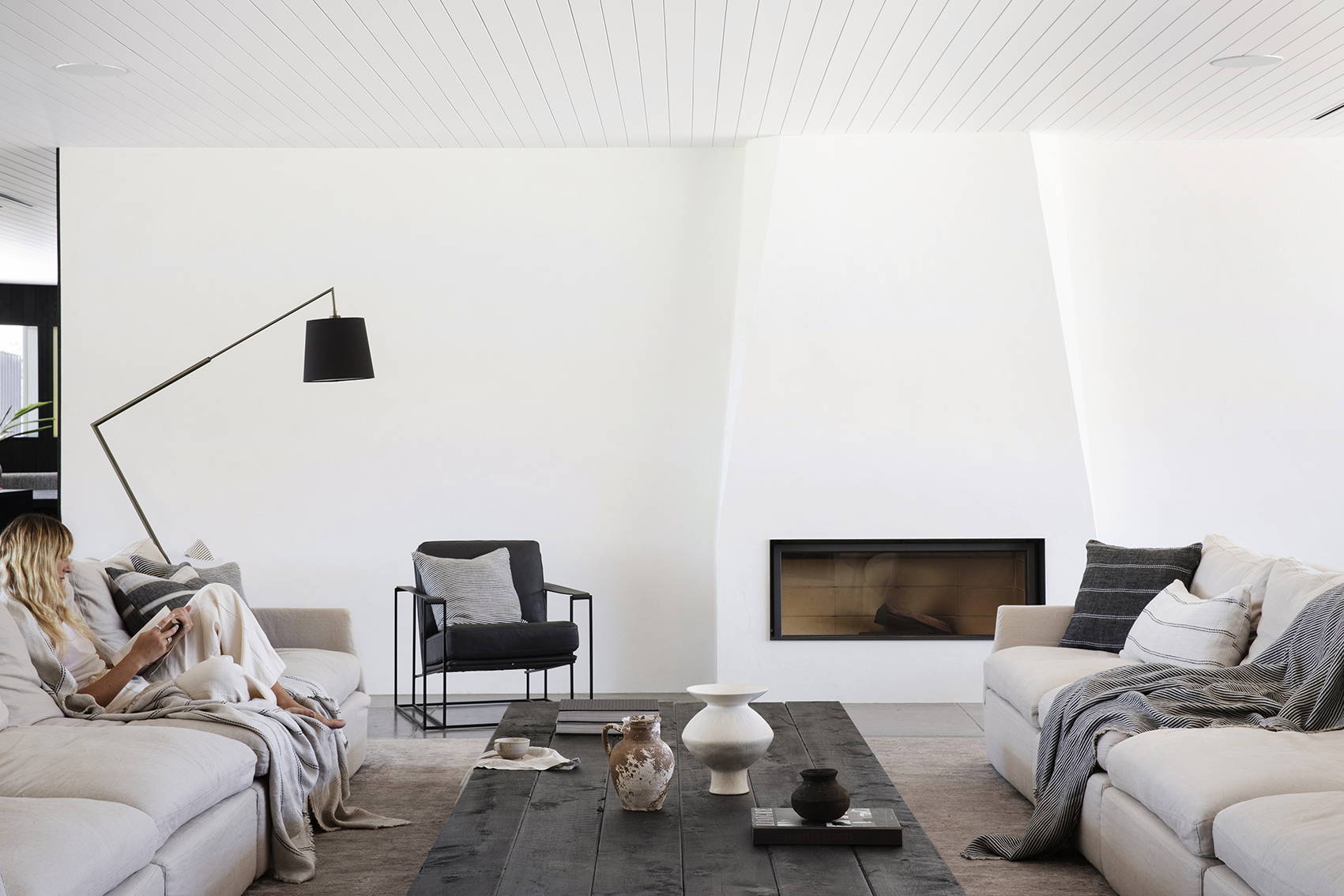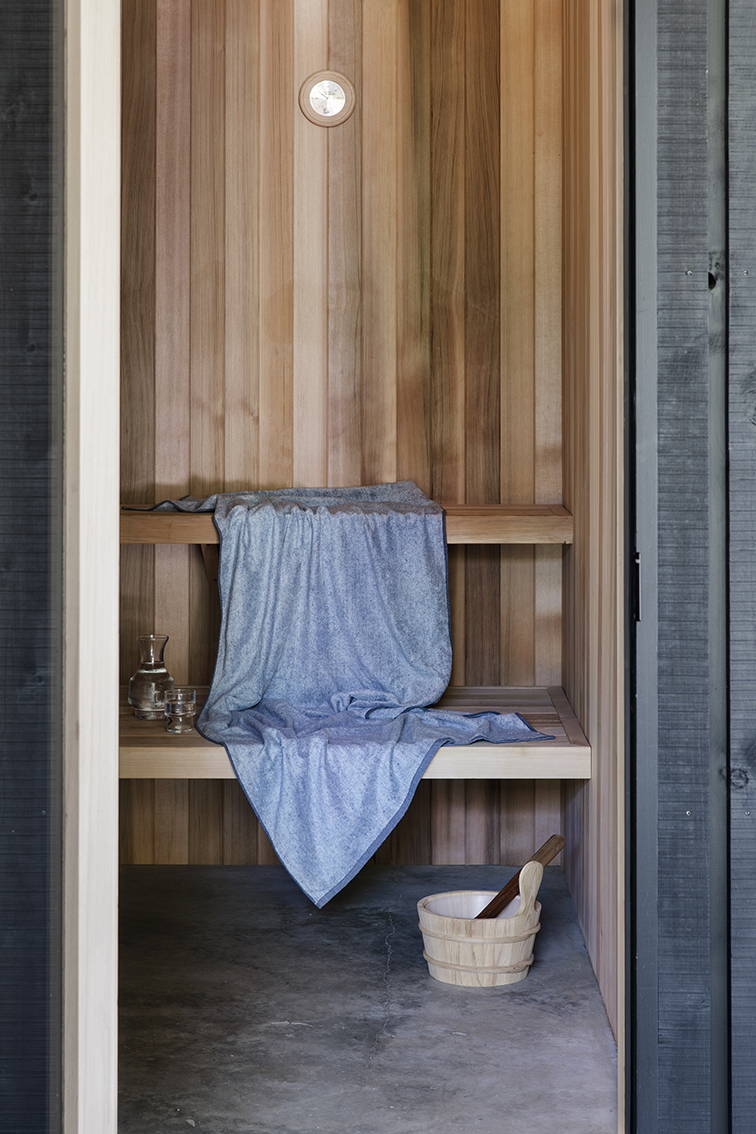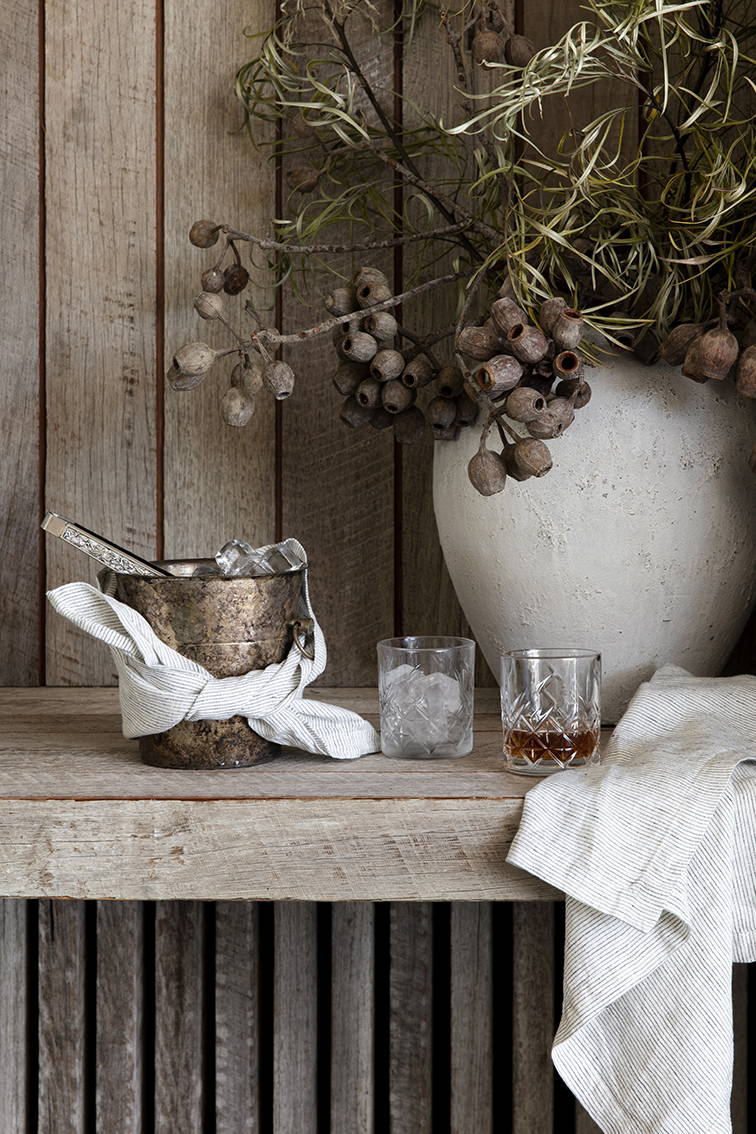 What does creativity mean to you and where do you source your inspiration?

What are your daily rituals?

Hot Pilates at Heat every morning, followed by a coffee at Postcard then a swim in the ocean and a fresh juice or smoothie. This kick starts my day 5-7 days of the week followed mostly by work until the school pick up. With such an intense few years of projects back to back, a routine has been essential for balance. I'm now trying to introduce meditation with my teacher Tiff Jackson to further support my mental wellbeing. Life is not always as it seems from a social media perspective and I've really had to focus and commit to my morning routine to keep a sound mind. Even so, I still get overwhelmed at times. I am very lucky to have a strong group of supportive women and community around me as well as my beautiful husband and sons who understand that life can be a challenge and there are stormy waves to ride at times.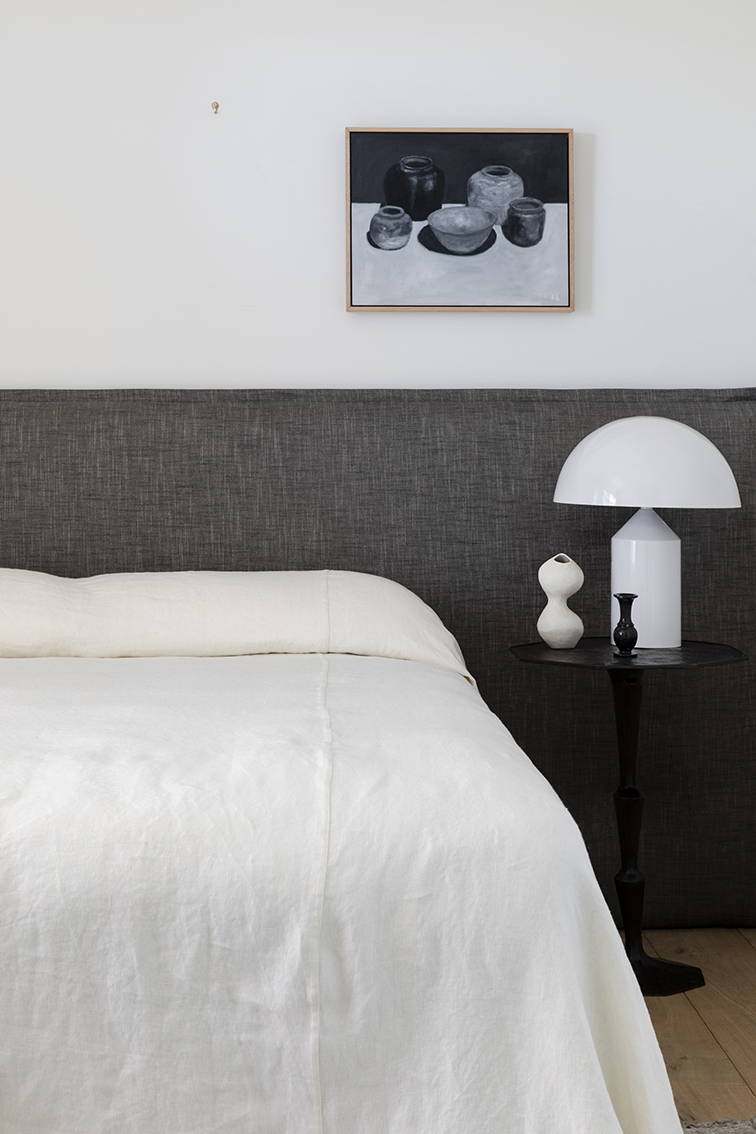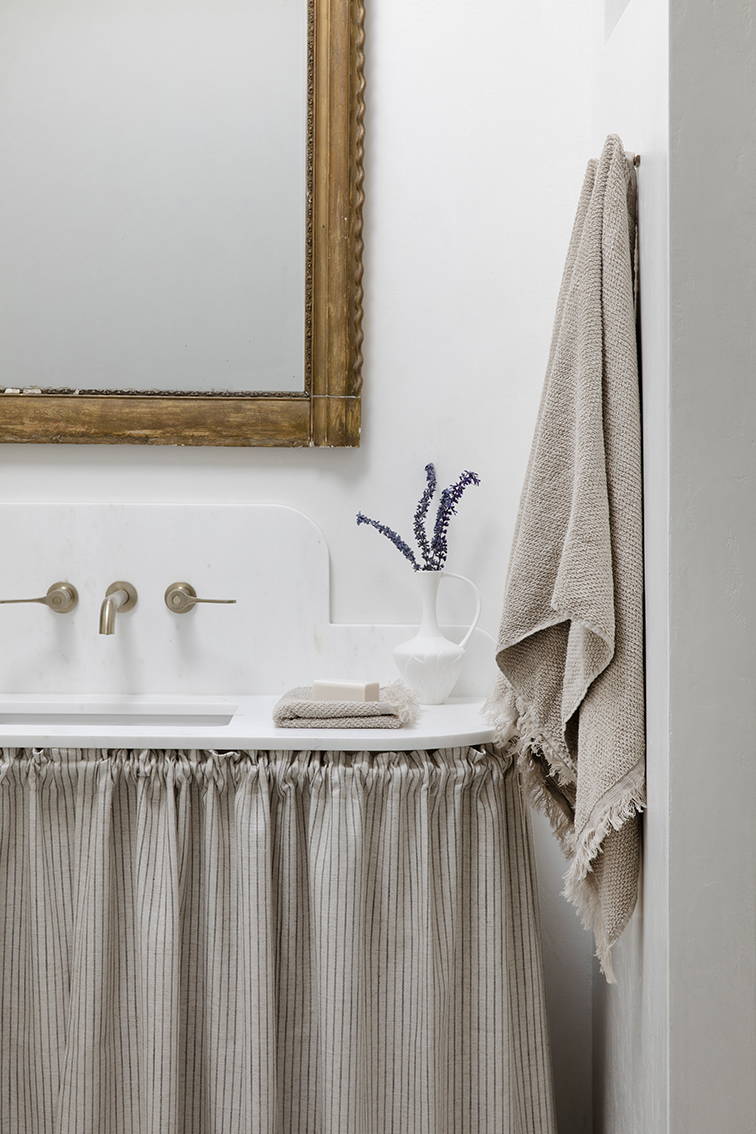 How would you describe your design sensibility and aesthetic?

Our design sensibility and aesthetic tends to change with every project. This is simply because our style changes as we evolve and also each project has various designs depending on the land, history of the building, if existing, and the ultimate end use of each project. Looking back at all the projects we have done to date there has been one consistent theme and that's mixing various styles together.
I am a big lover of understated, monochrome, earthy palettes for the main living room and dining areas, using a lot of texture with timber, stone, steel and lots of oversized drapery to add softness. I do love to create different moods and get a little bit more adventurous with bathrooms and bedrooms as these spaces are more personal so I make them a little more dramatic. I love the idea of staying in a home but having a different experience depending on which bedroom I stay in. This is something we love to offer to our guests.